Best Recruitment Agencies in Singapore 2023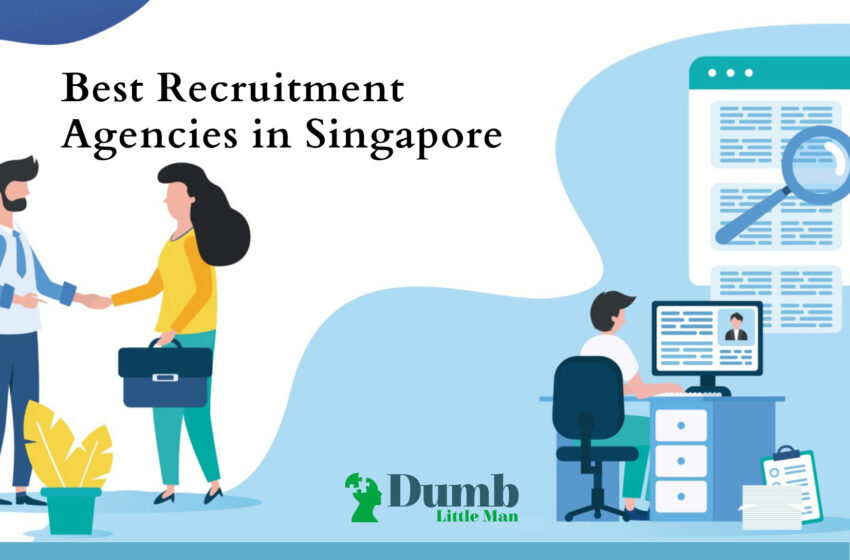 Finding the right man for a job can be like looking for a needle in a haystack. With its population of over 5.9 million people, recruitment in Singapore is no different.
Luckily, the country has its fair share of job-seeking resources. So, we've taken the liberty of compiling the best recruitment agencies in Singapore.
The best recruitment agencies in Singapore can tell you what the job market currently looks like. They'll also let you know how to best achieve your recruitment needs on different job levels.
Recruitment agencies specialize in a certain industry, role or level. These agencies will have a better knowledge of their job market may it be in executive search, financial services, real estate sectors, construction jobs, finance jobs, healthcare jobs, sales jobs and others even offer hr services solutions, recruitment solution and lastly coaching services. If you need an agency with a deeper understanding you should look into specialist agencies. These recruitment agencies helps to enhance business agility and better corporate support.
Even a general agency in local offices can offer valuable insight. They are experts in their field. In every recruitment agency, they will have extremely qualified professionals. In-house recruiters may not be able to give professional advice and guidance to hire better candidates that is why its better to choose Singapore's trusted island's recruitment firms.
For Job Seekers and Employers
To make things easier, we've also added address info, license number, and operating hour. Now, before we jump into the list, let's go over the cost of hiring a recruitment agency.
Temporary positions are great for candidates because it allows them to gain experience. You must have the experience to get a job. So, working in a temporary position can help you to learn new skills to achieve your dream job. Some agencies in Singapore that aren't on the lists include Phoenix recruitment, garner international, jac recruitment, kelly services, and dp search
How Much Does Recruitment Agencies charge in Singapore?
In general, the cost of hiring a recruitment agency is taken as a percentage of a candidate's salary. In Singapore, this percentage typically ranges from 15 to 30% of a candidate's annual pay.
The range of this cost ultimately depends on the agency itself as well as the agreement reached with the hiring company. Some other trusted recruitment agencies that aren't on the list are Garner international, jac recruitment, phoenix recruitment, kelly services, dp search. Reasons to use a boutique recruitment firm and the hiring manager is that a boutique recruitment agency is a small specialized recruitment agency focused on finding employees for the right job for just a few industries and/or even certain interior design jobs level and other industries website.
Finding the Right Recruitment Agency
The aim of a recruitment agency is to help an employer find and hire top talent for their company. It's important you find the right recruitment agency for your business and roles. Many recruitment agencies provide and specialize in a certain industry, so it's a good idea to see what they offer. Try not to use too many recruitment agencies. One genuine recruitment agency should be enough to hire for a job. Here are few of the recruitment agencies in Singapore.
Top Recruitment Agencies in Singapore
Now that you're familiar with the costs of recruiting services, it'll be much easier to choose the right company. With that, we're now ready to introduce you to the best recruitment agencies in Singapore.
Best Recruitment Agencies Singapore 2023
1. Ace Recruiters Staffing Solutions
2. Yuanyii Agency
3. S&P Manpower Agency Pte Ltd
4. Trust Recruit
5. Kerry Consulting
1. Ace Recruiters Staffing Solutions

Services: Managed programs, Executive search
EA Licence No:  95C5048
Address: 35 Selegie Rd, Parklane Shopping Mall #03-16 S188307
Operating Hours: Monday to Friday 8.30 am to 6 pm (Lunch hour 1 pm to 2 pm)
Ace Recruiters, established in February 1995 and co-founded by Ms. Jacqueline Leow and the late Mr. Ng Yam Kiang, aims to deliver the best talent and the most viable staffing solutions to our client companies. Our services cover sales jobs, contract jobs, permanent and contingent small and medium enterprises contingent staffing. They are a GeBIZ Trading Partner and a Government Registered Supplier of manpower services.
Ace is one of the most prominent recruitment agencies around the world. Its Singapore office has more than a decade of experience in helping start-ups, public and private sectors fill job openings with the right candidates.
Their expertise lies in finding the required job sectors and job search resources and offer specialized talent recruitment services, manpower's Singapore job database with minimum fuss, at short notice, and with maximum results for both the job seeker and its.
Ace Recruitment Advantage#1: Full Support
Ace recruitment agency follows recruitment process outsourcing and communicates with both employers and job seekers on different job levels. They find out what job vacancies are available they also offer executive search for senior positions, and who is best to fill them. They provide support to entry-level job seekers as well as clients too.
As a job seeker, you will receive feedback on your application and how to improve yourself. The recruitment agency wants you to succeed. They'll always help with whatever queries regarding job search that you may have. Whether it's about your CV or interview questions, your recruiter will be there to guide you towards your dream job.
If you are an employer, recruitment agencies in Singapore help to ease your recruitment problems. Whether you need to mass hire or have an urgent position to fill, the agency will work to your requirements. The recruiters will want to provide you with only the best CV's. If they send you irrelevant candidates, you're likely to not use them again.
Ace recruitment agency also takes pride in building long-term relationships with their employers and job seekers in order to fully understand their needs and goals regarding job scope. They provide responsive recruitment services and recruitment process outsourcing expertise to multinational companies seeking maximum return on their investment in human capital. Their success is directly dependent on the success of their employers and job seekers so they strive to use the recruitment services industry expertise to make the best possible match in staffing, recruiting, and candidate placement.
When you work with Ace Recruiters, you work with a staffing industry veteran who values good business ethics, a commitment to quality, and a genuine concern for the organizations they serve and the people they employ. They have developed many solid business relationships over the years and are humbled to have earned a reputation as a professional, reliable, ethical, and service-oriented recruitment agency.
They pledge to continually deliver prompt, efficient, and courteous service to their clients and temporary and contract staff.
Ace Recruitment Advantage #2: Focus on serving the client
Most of the work a recruiter does happens before any potential compensation comes from our client. If no candidate is hired, then no fees will be charged for work done.
This ensures we are focusing on providing you with the best possible candidates for your open roles – those who are genuinely interested in your job.
2. Yuanyii Agency

Services: Talent acquisition, hr services solutions, manpower services, recruitment business
EA Licence No:  20C0116
Address: 61 Kaki Bukit Ave 1, #06-23 Shun Li Industrial Park, Singapore land tower 417943
Operating Hours: Monday to Friday, 9am to 6pm
Incorporated in Singapore since 2019, Yuanyii recruitment agency focus in two areas – Employment and Immigration.
They have deep understanding of the local market and assist to connect clients with the right talents. Experience their professional recruitment services and feel the difference.
Yuanyii specializes in talent search and sourcing in the financial and IT services industry. The recruiters here are known to have a strong grasp of client needs and strive to connect employers with the right talent.
Yuanyii Recruitment Agency is a hands-on recruitment firm that takes an extremely active approach to talent acquisition, payroll outsourcing, contract recruitment and employee relations sourcing. The firm's ability to fill difficult and specialized positions (senior level professionals, mid senior level professionals) has made it a hit with small and large businesses alike.
Yuanyii Recruitment Pros versus different recruitment agencies is that they are : Highly comprehensive recruitment practices, Candidate searches/presentations are tailored to each company, and Works with both small and large businesses in multiple industries and multi national corporations.
Yuanyii Recruitment Advantage#1: Fast Hiring Process
Yuanyii global recruitment agency can speed up the time it takes to find a new job seeker When using a recruitment agency, you provide them with details about the role as well as hiring time.
Because the recruitment agency is already set up with state of the art executive search, you won't need to attract and shortlist candidates. The recruitment agency handles the whole process which saves you a lot of hassle in comparison to most recruitment agencies. Once you've given them your job, they will deliver the top few candidates for your consideration. These agencies already have a vast contact centre database of talent and employer brand research, so you'll gain access to this network.
If you're a candidate, who's looking for job openings, it's great to have someone communicating with the employer on your behalf. By using a recruitment agency, you can concentrate on more important things and not worry too much about your contract recruitment.
Come explore current job opportunities with Yuanyii agency. They can help you get connected with a job offer with full-time position, hire you to represent their agency on a temporary work assignment as temporary workers, or find you temporary job offer and work while they search for your desired full-time career dream job placement.
Yuanyii Recruitment Advantage #2: Knowledge of the market
Through their conversations with both clients and candidates, recruiters at Yuanyii gain quite a bit of knowledge about the sector they work in. They are often able to provide you with valuable insight and sage advice. This is a crucial part of their job.
When you use a recruitment talent you gain access to their knowledge of salary rates, available skill sets, career expectations, current hiring complexities, and even market trends, you may otherwise have never known about.
3. S&P Manpower Agency Pte Ltd

Services: Managed programs, job openings, staffing solutions
EA Licence No:  16C8267
Address: 1 Soon Lee Street Pioneer Center #01-14 Singapore
Operating Hours: Monday to Saturday 8am to 10pm
Contact No: 65 9226 1673
Website: https://snpmanpower.com/
S&P Manpower Agency is one of Singapore's top leading recruitment agencies, providing a one-stop solution for your human resource needs.
Their team has successfully placed around 2000 foreign talents last year and approximately 5000 foreign & local placements since the founding of our organization. In addition, the team also maintain an excellency in services to both their employers and employees with a pristine performance. Company Track Records: Ministry of Manpower
S&P Manpower Agency strongly believe in matching the right person to the right role, not only transform the lives of the talent but can also propel your business's growth and progress. Their belief extends beyond just recruiting the right people but also in developing & training the talent with the right skillsets in our rapidly changing world.
S&P Manpower Advantage #1: Reliability
S&P Manpower, part of the Group, is a world leading workforce expert with branch offices in Singapore and Bangladesh. S&P Manpower has been providing staff solutions to enhance business agility and competitiveness in Singapore for the past. S&P Manpower has a proven track record over time to deliver the right recruitment solution to help match the right individual to the right job.
S&P Manpower Advantage #2: Reliability
S&P Manpower is considered one of the most pioneering recruitment agencies in Singapore. They have been providing professional recruitment services to companies in different sectors for the past years. They also specialize in hiring in the executive space by helping employers find preferred talents in the shortest time possible. If you have years of experience under your belt and think that it's time to look for a senior position, DP Search is the recruitment place to reach out to.
4. Trust Recruit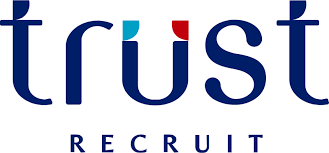 Services: Permanent & Contract Staffing, Executive Search, Job Agency, Talent acquisition
EA Licence No:  19C9950
Address : 20 Anson Road, #12-03 Twenty Anson, Singapore 079912
Operating Hours: Monday to Friday, 9am to 6pm
Tel No. : (65) 6228 4228
Mobile No. : (65) 9451 3689
Email: [email protected]
Website: www.trustrecruit.com.sg
Trust Recruit is Singapore's leading relationship-based human resource and recruitment firm.
It has a team of specialists with management experience as well as strong business networks in their respective industries. As a recruitment talent, Trust Recruit has a tendency to work with reputable multinational corporations (MNCs). For those looking to get your foot into MNCs, Trust Recruit is an ideal good stepping stone.
With more than 20 years of collective consulting experience, they provide personalized workforce solutions for their corporate clients, ranging from multinational corporations to the public sector, as well as small and medium enterprises.
Integrity and reliability permeates every level of their recruitment process.
Trust is their currency of interactions; be it with their valued clients, talented job-finders or their own employees. Through their premium staffing services, they are committed to connecting and developing quality relationships between candidates and companies.
Trust Recruit specialize themselves for permanent and contract placement in 4 main industries:
1. IT &; Telecommunication
2. Construction; Marine; Oil &; Gas
3. Manufacturing
4. Services
It's difficult to find candidates, never mind the high-quality candidates you require. With a recruiter's professional experience, you can improve the quality of the candidates. The vast pool of talent that comes with an agency means you'll gain access to vetted candidates.
Their are trained to assess candidates and may have the experience that other recruitment agencies in Singapore don't have in their respective recruitment business.
Trust Recruit knows that the basic purpose of a recruitment agency is to help job finders find new roles, while helping companies find the perfect person for their open positions. Unfortunately, very few people realize all the other benefits that come with using a recruitment talent.
Partnering with Trust Recruit can be highly beneficial not only to your hiring managers but to your company as a whole.
Trust Recruit Advantage #1: Faster hiring
Trust Recruit will shorten the time it takes to fill your open positions. Trust can find candidates much faster than you can.
Trust have a vast talent pool in their database, a network of connections to leverage, and access to expensive systems that helps locate people with those hard-to-find skills you are looking for.
This means that the only people that agencies submit for your review are ones that fit your criteria. All of this helps shorten your time to hire!
Trust Recruit Advantage #2: High-quality candidates
Trust Recruit increases your ability to meet with high-quality candidates. They have access to a large talent pool of pre-screened and referenced candidates. You are only meeting with candidates that have been already carefully assessed and interviewed.
Here at Trust Recruit, they deal with candidates on a daily basis, and they are experts at interviewing. Through best-practice methods, they understand both their candidate needs and your requirements to make a great match.
Trust Recruit Advantage #3: Specialist recruitment knowledge
As your company grows and changes, your inhouse recruitment team may need to conduct complex interviews for positions they are not necessarily familiar with.
Trust Recruit has staff that specialize in recruiting for one sector or vertical. They often have a better knowledge of technical roles and the skills needed for them. They are also able to spot transferable skills others may miss.
Trust Recruit Advantage#4: Need a recruitment service? Work with them today!
It has never been easier to save time, source qualified candidates, and fill your open roles faster than with the help of Trust Recruit services. They partner with their clients to scope the requirements of their roles to determine core skills and qualifications that are needed. They have experienced recruiters and a strong reputation within the industry's they hire for.
If you are looking to quickly fill open roles with qualified candidates, connect with them today! Work together to make your company the success it should be.
Trust Recruit Advantage#5: Cut Above the Rest
Trust is the fundamental principle in their business and integrated into their corporate culture. They stay abreast of the latest employment trends and each of their consultants has a wealth of industry-specific expertise. Each client deserves their best and their consultants manage a lean portfolio to ensure successful end-to-end placement.
With their extensive database, they provide well-matched talents and personalities, of which many continue to stay with their employers for years. They partner with you to provide personal counselling and consultation to candidates as you equip them with the required technical skills.
All of their consultants are equipped with strong judgement and matching skills, personalized services, focusing on building a long-term partnership. It is a Relationship, Not a Transaction.
Trust Recruit is a growing company in terms of manpower. They thrive in growth and expansion so that they can be a sufficient resource to serve a greater market share in the region.
5. Kerry Consulting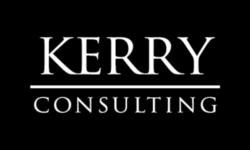 Services: Executive Search, Selection, Market Mapping, Interim Solutions
EA Licence No:  200307397W
Address: 6 Temasek Boulevard #31-05 Suntec Tower 4 Singapore 038986
Operating Hours: Monday to Friday, 9am to 6pm
Headquartered in Singapore since 2003, Kerry Consulting is Singapore's leading Search & Selection firm. Their consulting team is the most experienced, and amongst the largest, in the ASEAN region. They provide coaching service to many of the world's leading companies, financial services, and financial institutions. They are always committed to creating positive long term outcomes for both their clients and candidates. Their focus is on "Returning the Human to Resourcing". Their ability to consistently provide high quality services to our clients is based on: Trust, Energy, Market Knowledge, Continuity of relationship, Business understanding
Kerry Services is a familiar name among jobseekers, especially if you have ever searched for a part-time or contract role during your holidays. Besides providing temporary and contract work for thousands across Singapore, Kelly Services also helps specialized professionals gain full-time employment across multiple industries, from banking to IT sector.
They specialize in recruiting in the following functions: Compliance, Civil Engineering, Finance & Accounting, Front Office, Human Resources, IT, Legal, Marketing, Operations, Risk, Sales, Supply Chain & Procurement, Executive search and Senior positions amongst others.
Their industry coverage include: Chemicals, Commodities, Energy, Financial Services, FMCG & Retail, Food & Nutrition, Health & Life Sciences, Hospitality & Real Estate, Industrial Conglomerates, IT & Telco, Logistics, Technology, Semiconductor and many others.
They believe that every organization's success is largely determined by the quality of its people for the first job and next job.
Their firm is staffed by professionals with extensive experience of and commitment to the region. It's structure is one which promotes teamwork, individual growth and organizational stability.
Their aim is to become a trusted long term business partner rather than to be an intermittent service provider.
Kerry Consulting Advantage #1: Extended reach
Not all the best candidates are actively looking for a new job. Recruitment firms call those candidates 'passive talent', and they take a little longer to find.
There is a strong possibility our recruiters know who those people are, how to reach them, and more importantly, know how to incentivize them to make a move – another benefit to working with an agency.
Kerry Consulting Advantage #2: This is what they always do!
The most significant advantage of working with a recruitment prop is that this is what they do!
Kerry Consulting writes compelling job ads to maximize the number of people who apply. They quickly and effectively screen candidates to check out the strongest candidates early in the process. They work day in and day out to meet your hiring needs. Their main goal is to find you the top talent you need.
Final Note
Recruiting new employees can be a costly and time-consuming process for organizations; one that uses up significant resources, but rarely offers any guarantees. Employers fully recognize the value of top talent – those individuals that can drive their business forwards and boost the bottom line. Human resources departments face a tricky task when it comes to ensuring a flow of continual talent into the business, and making sure they hire individuals who are suited to the job and the culture of the organization. In a buoyant jobs market, where employers are competing with one another for the most skilled and experienced staff, this becomes even more difficult.
In many cases, employers need specialist support with their hiring strategies. Using a recruitment service to identify and attract talent, and negotiate terms, can relieve a huge amount of pressure. This approach can help organizations find the people they need to move forwards, bring them to interview, and secure their services within budget.
If you aren't looking to hire someone permanent for the right job, some recruitment agencies (Phoenix recruitment, garner international, jac recruitment, kelly services, dp search) offer temporary recruitment. Temporary recruitment is when candidates work for an unspecified amount of time. These roles are great if you need to hire recruits at a busier time of year. Recruitment agencies usually have a large selection of candidates to resource from.
Like this Article? Subscribe to Our Feed!
At Dumb Little Man, we strive to provide quality content with accuracy for our readers. We bring you the most up-to-date news and our articles are fact-checked before publishing.