5 Best Pottery Classes in Singapore 2023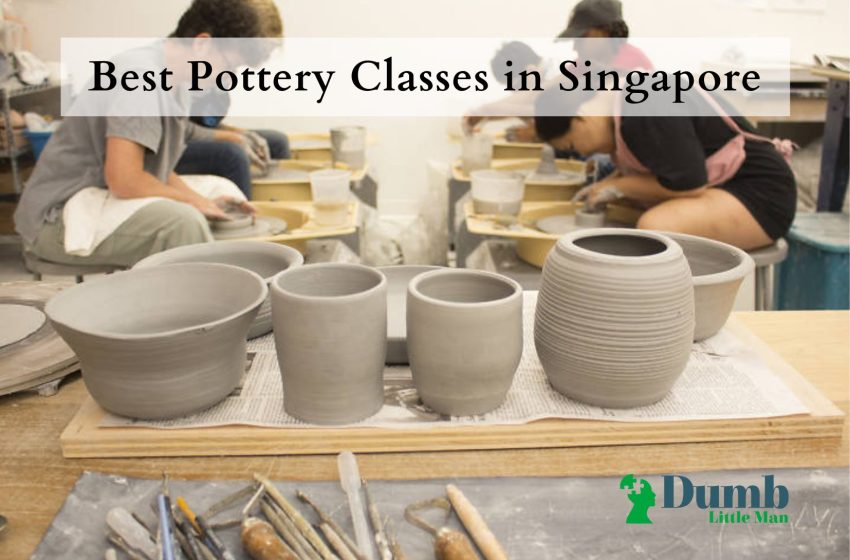 Like other parts of the world, Pottery is slowly becoming more popular in Singapore. The reason behind the growth in pottery classes' popularity is due to its therapeutic nature. In a fast-paced, tense society, simple activities like taking a pottery class are a good way to escape day-to-day pressures.
Without any doubt, it's a great idea to spend your leisure time at a ceramic studio. Just think about the soothing sound of the potter's wheel, the soft texture of the wet clay, and the beautiful material you wish to create with your hands. While working, you also get to rest at the same time.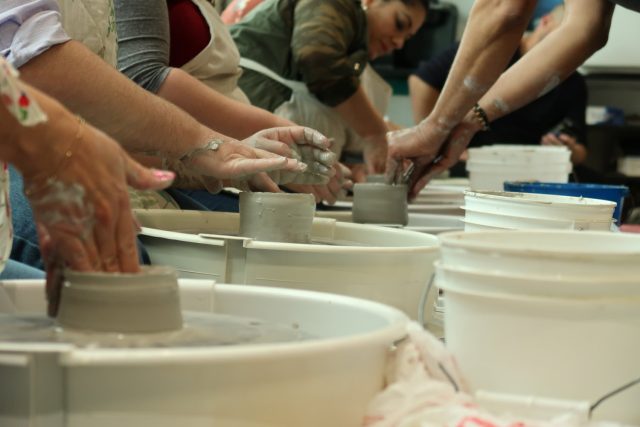 There's no better place to spend your weekends than at a standard or ultra-modern pottery studio. As more Singaporeans continue to fall in love with clay arts, it has led to the establishment of more pottery-making classes. These classes will teach you beginner-level and experienced pottery techniques. If you visit the right pottery workshop, they will transform you into a master of clay arts.
Are you looking for the best pottery classes in Singapore to teach you how to make your pottery? You're at the right place. We've got you covered. We've closely reviewed some of Singapore's most reputable and reliable pottery workshops. This piece will show you what makes each of these pottery classes special.
What Are The Best Pottery Classes in Singapore?
We've established earlier that Pottery is therapeutic. Also, we've identified that there is an increasing amount of pottery studios in different parts of Singapore. Each of these workshops offers something different.
They focus on different aspects of ceramic art and have a list of pottery courses that teach how to handle the pottery wheel and master hand building. When you consider all the available options, it can be quite overwhelming for anyone to settle on a final choice. That's why we've come up with a list of the best potter classes in Singapore. Using the information you learn about these workshops, you can pick a perfect place to begin your pottery journey.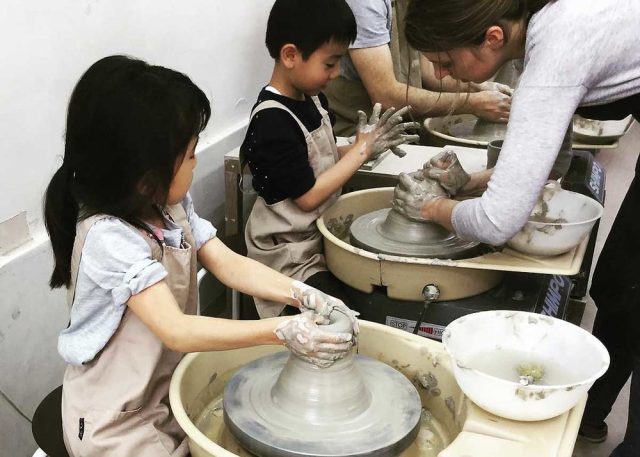 5 best pottery classes in Singapore in 2023
Ceramic House
Terra & Ember
Urth & Pire
Am I Addicted
Ves Studio
1. Ceramic House

Basic Information
Website: https://www.ceramichousesg.com/
Email Address: [email protected]
Physical Address: Blk 9004, Tampines St.93, #02-102, Singapore 528838
Phone Number: +65 6784 0024
Overview
Are you looking for a well-organized pottery class that will take you through the beginner stages and advanced classes of wheel throwing? Look no further than Ceramic House.
Ceramic House excels as a professional pottery studio where different potters can come to showcase their creativity and learn how to improve their craft. Here, you'll find different professional ceramic artists who are ready to show you how to become a master potter.
One of the best things to note about this pottery class is that it has been around for a long. Since its inception in the 80s, this pottery studio has produced several professional artists. As a result, they are familiar with how to get the best out of anyone that learns wheel throwing under their tutelage.
Another interesting thing to note about Ceramic House is that its pottery courses are split into different categories to suit the learner's skill level. On their website, they currently have beginners, advanced, children's, trial, and bonding classes. Each class is specially designed to focus on different aspects of wheel throwing and ensure that learners mast them quickly. You're free to choose whichever option or alternative suits you best.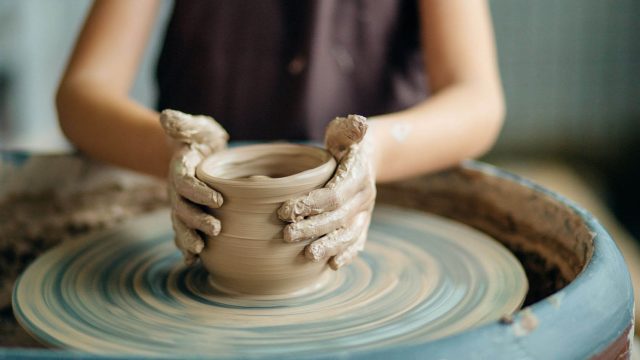 What do People like About Them?
At Ceramic House, you'll find many positive results about the quality of their lessons and how they teach potters to create household ceramic objects. They have been in the business for a long time, and their experience is an attractive trait to beginners.
Many people also enjoy the variety of wheel pottery courses that they offer. Beginners and Professional potters can pick up important pottery lessons. This means there's enough room for everyone to learn.
2. Terra & Ember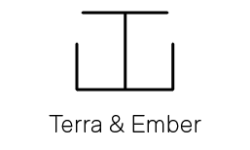 Basic Information
Website: https://terraandember.com/
Email Address: [email protected]
Physical Address: 475 Geylang Road Singapore 389434
Overview
This ceramic studio like Ceramic House was established by a couple, Alan and Sarah in 2018. The home-based studio, located along Geylang road in Singapore, focuses on producing their own brand of ceramic art. They conduct workshops and pottery lessons at different locations at different times which is an innovative idea in the pottery industry as pottery is usually in one place.
They have an array of glazes with colours ranging from soft pastels to natural earth tones. These house glazes are formulated for Cone 6 firing only; they are also lead and cadmium-free, which makes the finished ceramic pieces suitable for food bearing surfaces. Want to try your hand at making your own glaze? Terra and Ember offers glaze-making classes for beginners at $120.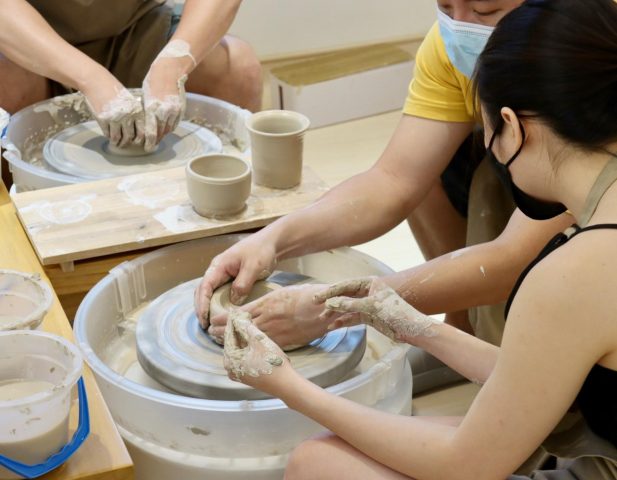 The studio focuses more on wheel throwing courses. Their classes are suitable for all students, whether you're an absolute beginner or a more advanced potter. Get a taste of what pottery is about with Terra and Ember's one-off wheel throwing experience, where you will be introduced to experience what it is like working on a mechanical wheel as well as basics like eye coordination, strength and patience. This workshop goes for $76.
Alternatively, you can sign up for a Flexi Course – available at 10 sessions for $590. Flexi Courses were created to accommodate students who prefer a more flexible lesson plan and learning pace. The course introduces the scope of wheel throwing techniques, decorative elements and simple methods of glazing. The course curriculum is personalised to suit your learning needs, and can be adjusted to fit different learning objectives and preferences.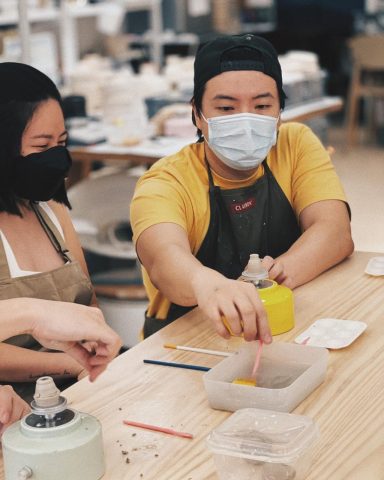 Clay art can be in any shape, size or form. The possibilities of what can be created with clay makes working with it all the more fun. You can even make tiny pots – perfect for holding small objects or plants – at Terra and Ember's mini pottery workshop. These mini pottery classes teach you how to mould and shape clay into mini ceramic wares using a mini electric pottery wheel and simple pottery tools. These amazing creations are suitable decorative pieces for work spaces or homes. Click Terra and Ember to book a session with $65.
Fancy making pottery pieces from the comfort of your own home with your friends and family? You can do so with Terra and Ember! The studio sets itself apart from others by offering travelling pottery services – the first of its kind in Singapore. Alan and Sarah, who proudly refer to themselves as nomad potters, will bring an amazing pottery experience to you and your loved ones at your desired location and time.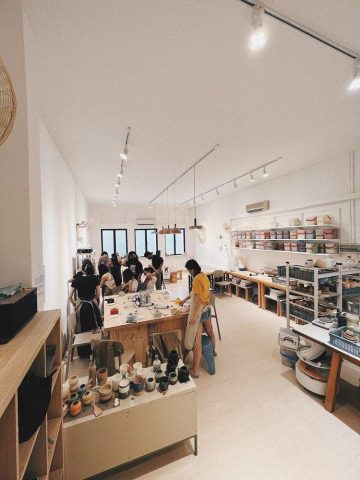 What Do People Like About Them?
Many students of this pottery studio say they are impressed by the passion of the owners. They say Alan and Sarah, the co-founders of the studio, have also provided useful resources to offer learners an all-around experience.
There are also numerous positive reviews about the quality of ceramic products on their website. Many reviews mentioned that the products are designed with high attention to detail and perfectly display the creativity of the potter.
3. Urth & Pire

Basic Information
Website: https://www.uppottery.com.sg/
Email Address: [email protected]
Physical Address: Urth&Phire, 2 Pereira Rd, #05-02A, [email protected], Singapore 368024
Phone Number: +65 9770 4862
Overview
Are you interested in a cosy pottery class to help you perfect your moulding, centering and pulling skills? Look no further than Urth & Phire. Without any doubt, this is one of the best pottery classes in Singapore. And there are so many interesting this about it.
To start with, this platform creates a suitable atmosphere for ceramic artists to express their productivity. Their pottery classes are designed to help new and professional ceramic artists hone their skills. By developing comprehensive programs, they will ensure that everyone learns all the important aspects of pottery, including how to come up with beautiful ceramics.
They have designed their pottery classes as an ideal way to pass their knowledge to another generation of artists. Their custom courses are worth every penny and will offer you the type of exposure you're interested in.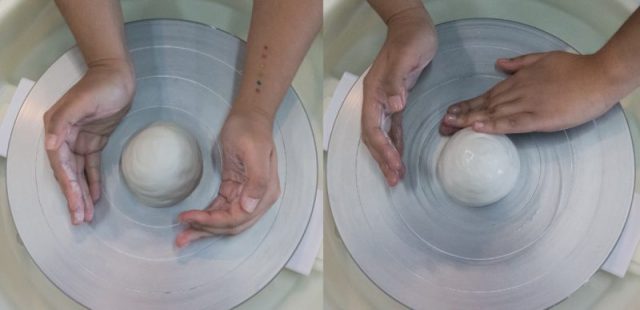 What Do People Like About Them?
Many people find it interesting this pottery class was established by a couple who have years of experience in clay molding. As a result, they know the perfect tips and lessons to help you develop your inherent skills. They have created a comfortable learning environment for ceramic artists to aid easy assimilation. You can learn without any noises or distractions around you in this space.
4. Am I Addicted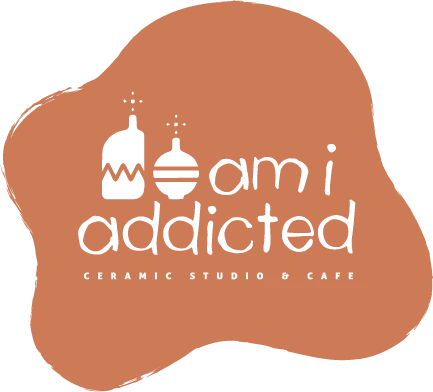 Basic Information
Website: https://amiaddicted.sg/
Email Address: [email protected]
Physical Address:13 Stamford Rd, B2-51/52/53 Capitol Singapore, Singapore 178905
Phone Number: +65 9113 3090
Overview
Are you interested in a unique pottery class that's dedicated to offering you the best learning environment to hone your craft? Look no further than this service provider. Am I Addicted will create a ceramic studio environment that stands out from the rest.
Here, they aim to build more than just any regular pottery class. They aim to create a community of potters that will enhance the learning of others. They have various pottery classes anchored by experienced ceramic artists. Here, you'll find a heavily personalized pottery course to boost your development. What more could you possibly ask for?
Artists can choose from a list of pottery courses that team them up with the basics and advanced tips on clay art. When you visit this ceramic studio, it offers you an opportunity to learn from professional artists and creators. As a result, you can skip a lot of irrelevant lessons.
What's more? Am I Addicted also runs a vegan cafe where they offer unique and whole vegan meals? This type of setup is different from what you'll get at any other wheel-throwing course provider. If you are a lover of tasty, vegan meals, you will enjoy the meal selection here.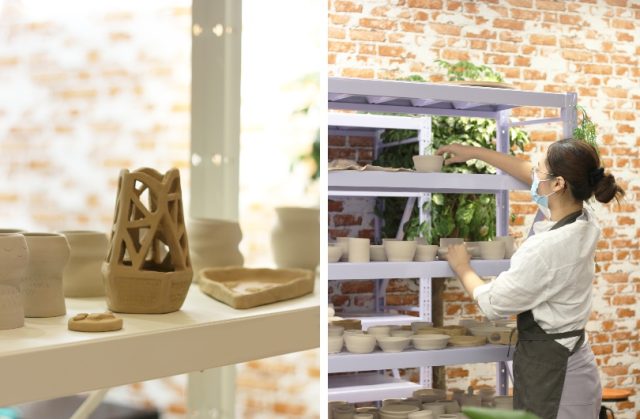 What Do People Like About Them?
New and professional ceramic artists enjoy the unique ambiance that is offered during their pottery classes. This atmosphere allows artists the chance to hone their craft and display their creativity at a level like never before.
And if that was not enough, they have a properly set up vegan cafe that serves well-cooked Korean veggies.
5. Ves Studio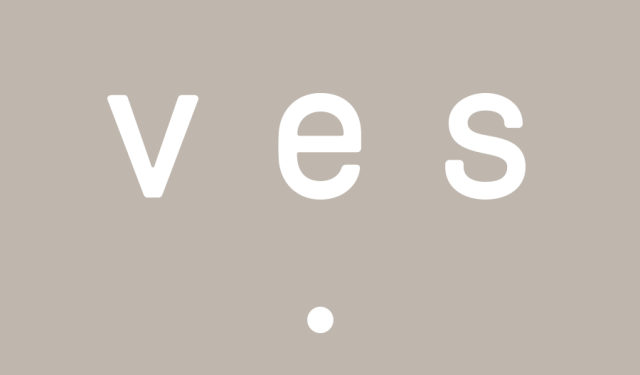 Basic Information
Website: https://ves.sg/
Email Address: [email protected]
Physical Address: 75 JLN KELABU ASAP, SINGAPORE 278268
Overview
Don't be deceived by the simple layout on the Ves Studio website. There's more to come from this cosy pottery studio. They are an ideal pottery class to help you learn how to start working with clay. You'll be surprised to find out that their pottery classes are split into different types.
So, artists will be asked to pick whichever of the classes is most convenient for them. It's important to note that each class will be have a different setup regarding the timing of the lessons, duration of the course, pottery courses, etc. New and old artists are free to pick from any of the options that are available to them.
At Ves Studio, get ready to grow from a novice with little or no clay molding experience to a master potter. Everything has been arranged for your convenience. However, make sure to check that the timetable for your preferred course is convenient before you complete the entire sign-up.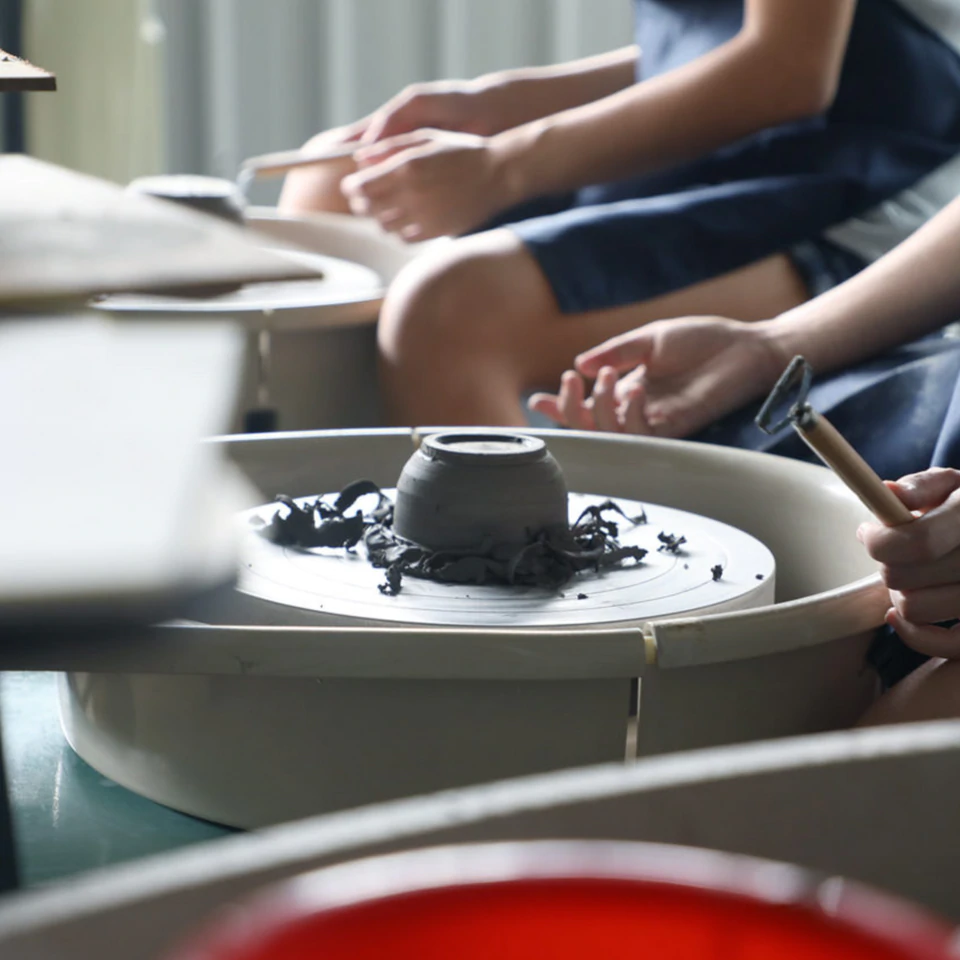 What do People Like About Them
When you pay a visit to Ves Studio, you can immediately tell that they are a unique ceramic studio. Asides from their well-designed website, they also have a list of segmented courses.
Each of these pottery courses is designed to boost the development of artists. All their services are easy to use. All you have to do is sign up, make payment and begin to attend classes.
Why Should You Sign Up For A Pottery Class?
When most new potters think about pottery, the only thing that comes to mind is the pottery wheel, clay, and water. It's easy to believe that these materials are all you need to become a master potter, but you couldn't be more wrong. Yes, a few instructional videos combined with these materials will help you create some clay pieces. But your development will be a lot slower.
If you want to grow to become a master at shaping clay with your fingers quickly, you need to register for a pottery class. This "school of clay arts" will expose you to different pottery courses and teach you the most efficient path to creating your own pottery. You see, pottery classes are the perfect place to refine your passion for mudrock ceramics.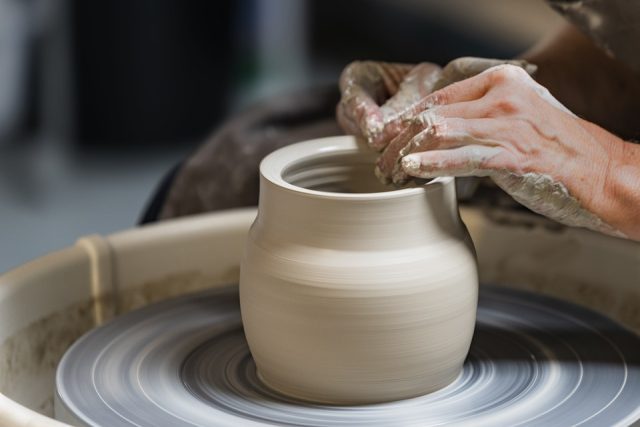 Let's take a look at the reasons why you should sign up for a pottery class;
Hands-on Experience and Training
Mastering pottery has a lot to do with learning how to feel the clay rubbing against your palm and learning the right way to curve your palm and fingers. As a result, you would improve faster if you had someone to show you what to do. An experienced tutor will show you what you are doing wrong and point out improvements to make as soon as they spot them.
Watching instructional videos is a great idea, but learning on your own can be a lot of work. It will become harder to learn from the videos as you get better at what you do. There will be no one to tell you when your elbow is not arched properly or to help you prevent your pottery wheel from spinning out of control. You'll constantly hear the voice of your instructor as they watch your spread.
Teach You How To Center And Pull
When you begin your pottery classes in Singapore, one of the first lessons you'll learn will be on center. When learning this aspect of clay arts, it's nice to have someone around you to look at what you are doing.
By having an experienced person around, they can quickly spot what you are doing wrong and give meaningful suggestions on how to create a properly centered piece. They may also take your hand and personally show you how it's done. Next, they will show you how to shape your palms and pull a cylinder properly.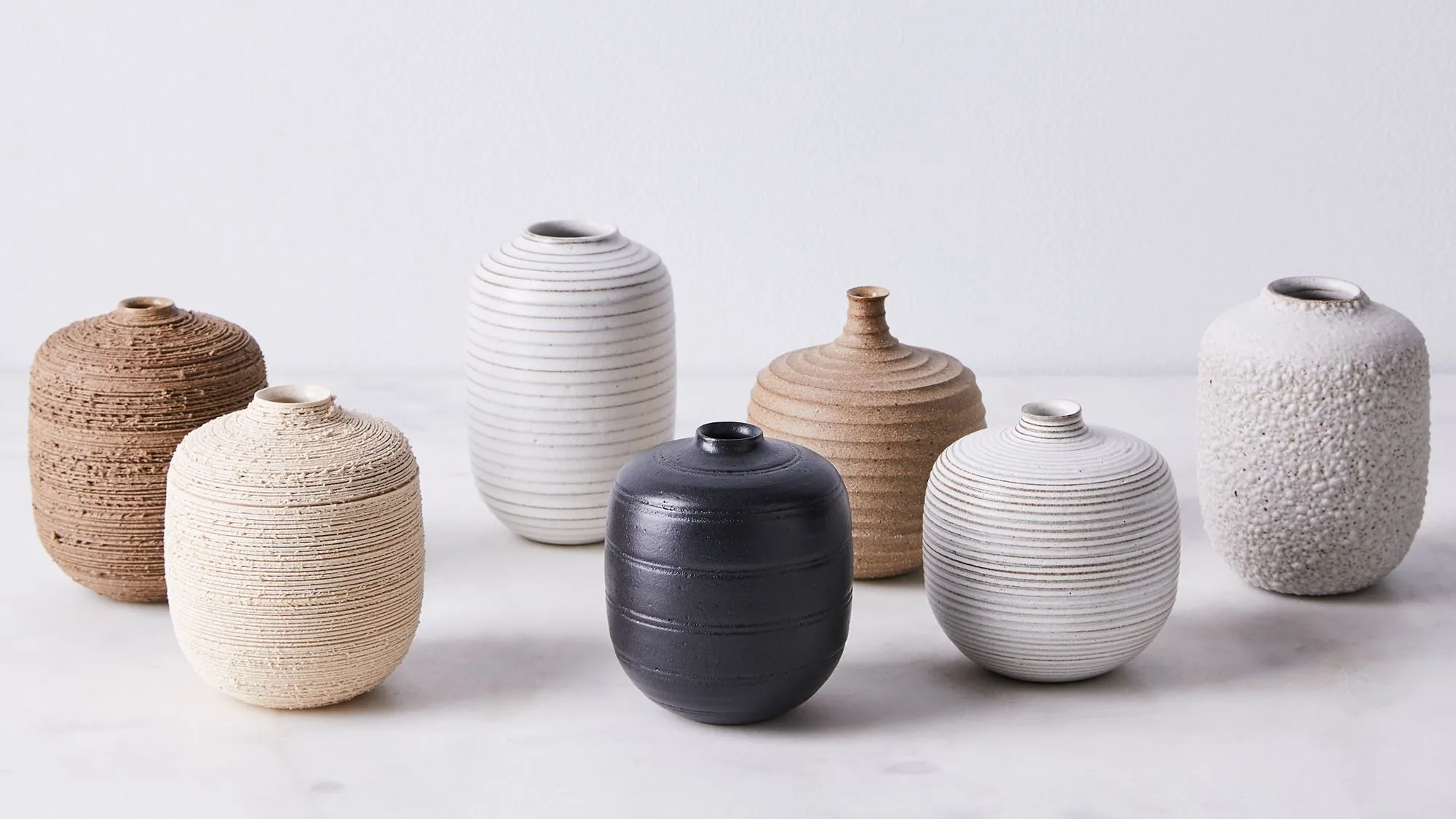 Teach You About Clay
When you look at different mud rock ceramics in stores and art exhibitions, it's easy to think that they all come from the same type of clay. But, this is not the case.
Every skilled potter understands that there are different types of clay. Each type has unique properties that determine the final result of your work.
A pottery studio is the best place to learn about the different types of clay used in mud rock ceramics. It will also teach you about other ways to process the earth on your spinning wheel.
Meet Other Experienced Potters
Another interesting thing about signing up for a ceramics studio is that it lets you sign up for meetings with other master potters. If you prefer to be left alone when spinning the wheel, that is a great idea. However, you'll benefit from being around a community of potters.
Many of the master potters in your class will share some tips on wheel throwing and how they spent their time in the "school of clay arts". What's more? They will comment on your work and boost your confidence to do better.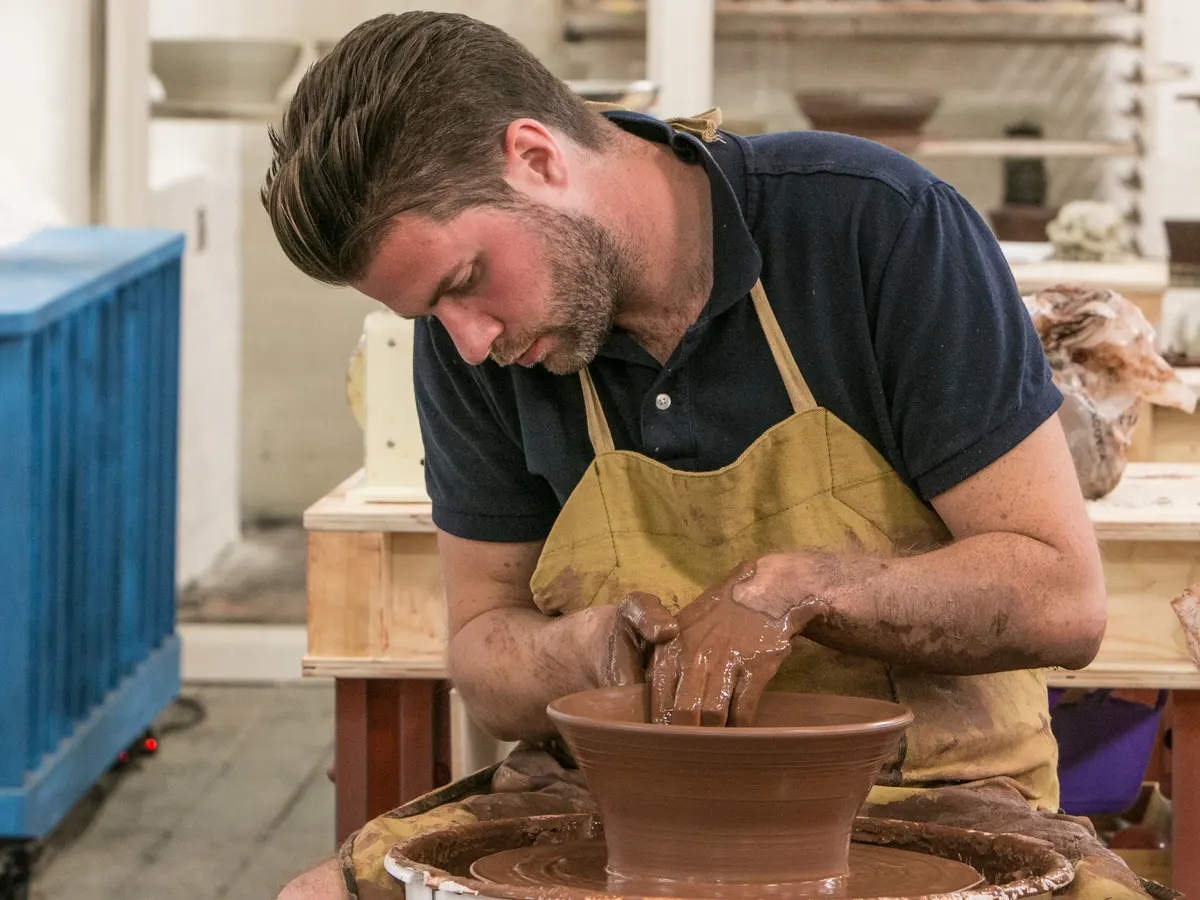 Conclusion
And that's all of the best pottery classes in Singapore. Without any doubt, pottery is one of the most therapeutic activities that anyone can sign up for. It's also a great way to express your inner creativity. However, it takes a lot of work to master all the best pottery techniques fully. Yes, instructional videos help but you also need practical experience. As a result, it's essential to sign up for pottery classes.
Are you interested in signing up for a pottery class and don't know where to go? Go through the details in the article above. You'll find something interesting and ideal for you.
FAQs
How much does it cost to join a pottery class?
There are different pottery classes littered around Singapore. Each of them promises pottery enthusiasts something different. The cost of a pottery class depends solely on the service provider. However, this cost may range from $450 to $900.
Do I need a pottery class?
If you've just started your pottery journey, it's easy to think that you can learn it all by yourself and become a master potter quickly. Within a few days and weeks, you'll realize how difficult it is to create beautiful clay art. To become a true professional, you need more than instructional videos. You need the guidance and tutelage of a well-designed pottery class.
What is the Best Pottery Class?
Well, it's no news that there are hundreds of pottery classes in Singapore. Each class is designed to help students master pottery in unique ways. To decide on the best pottery class for yourself, you need to determine how each ceramics studio fits your desired learning plan.
Like this Article? Subscribe to Our Feed!
At Dumb Little Man, we strive to provide quality content with accuracy for our readers. We bring you the most up-to-date news and our articles are fact-checked before publishing.