5 Best Pigmentation Treatments in Singapore 2023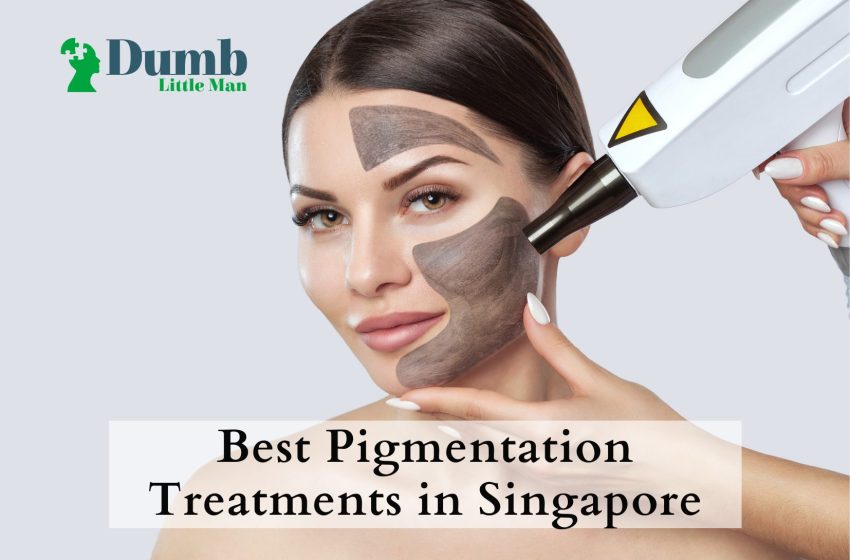 Pigmentation is a skin problem that makes your skin pigment look darker than usual. It can be caused by sun exposure, aging, or scarring.
Hyperpigmentation is predominant in Asian skin and darker skin types. This is because the skin already contains a certain level of melanin, so if not careful, the skin may quickly get hyperpigmented.
Pigmentation would give you an uneven skin tone and indirectly affect your self-confidence. Well, there are solutions and treatments that can tackle hyperpigmentation.
Many medical aesthetic clinics in Singapore offer Pigmentation treatment. Not only do they treat pigment, but they also treat other beauty treatments. These clinics offer treatments such as butts and bust lifting, anti-aging treatment, face slimming, hair growth and removal, etc.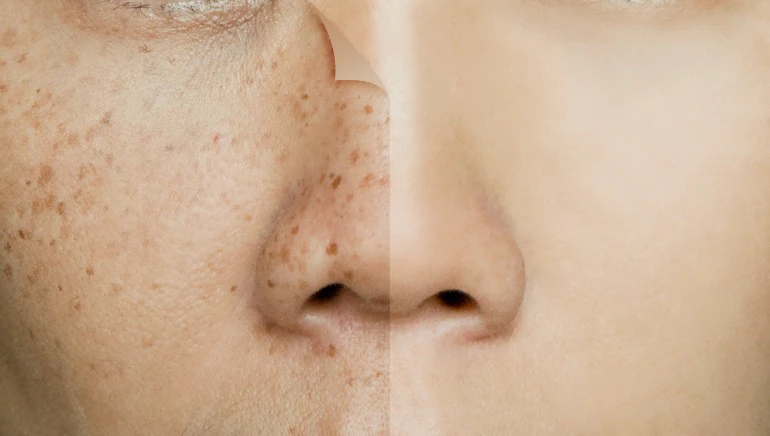 There are many of these beauty clinics in Singapore. However, we'd be reviewing the 5 best Pigmentation treatments in Singapore.
5 Best Pigmentation Treatments in Singapore 2023
1. Lux Aesthetic ClinicBasic Information
Address: The Cathay, 2 Handy Road #02 – 09 Singapore 229233
Email Address: [email protected]
Phone number: +65 6815 9922
Website: https://luxaestheticclinic.com/
Visiting hours: Mon – Fri: 10:30 am to 8:00 pm, Saturday: 10 am to 4 pm
Overview
Lux Medical Aesthetic Clinic is one of the finest pigmentation treatment clinics in Singapore. Lux Aesthetic clinic is led by Dr. Kellyn Shiau. She is a trained medical practitioner who believes strongly in evidence medical treatments.
Dr. Shiau is an experienced aesthetics doctor with substantial years of experience. She has received a bachelor's degree in medicine and surgery and a Graduate Diploma in Family medicine from the University of Singapore.
After graduation, Dr. Shiau worked with some hospitals in Singapore and administered aesthetic treatment to a large number of patients.
Dr. Kellyn Shiau preaches that good skin and looks help in building confidence. So, she uses her medical experience and knowledge to help her clients improve their appearance naturally.
Dr. Shiau is skilled in handling a wide variety of aesthetic procedures such as laser treatments, acne scars treatment, chemical peels, intense pulse light skin rejuvenation, dermal fillers, toxin injection for aesthetic application, pigment lasers, IPL-assisted laser removals, and so on.
Dr. Shiau is accredited by the Singapore Medical Council's Aesthetic practices Oversight Committee to carry out the aforementioned procedures.
Lux Aesthetic clinic is a full-circle clinic that offers all kinds of aesthetic treatments to its clients. However, patients need to consult with a beauty doctor who gets to understand their needs, concerns, and desires before recommending treatment.
As a full circle clinic, their treatment covers the whole body. They provide face treatments such as filler treatments, HIFU, V-shape jaws, and jaw reduction injections.
They also offer full body treatments such as pigmentation treatments, full body acne scar removal, skin tightening profhilo, CLATUU fat freeze programs, etc.
Lux Aesthetic helps patients achieve their beauty needs. They have the proper body treatment for patients who want to lose waist fat or get rid of tough stretch marks.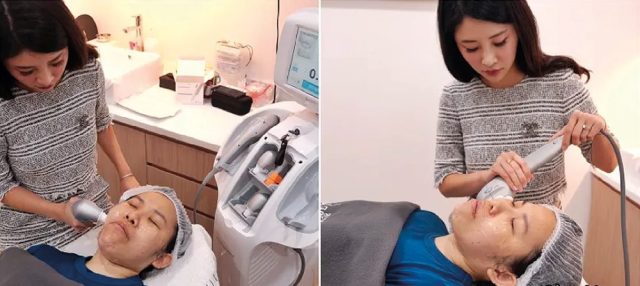 With the right face injections, patients can rejuvenate their faces and get a plump and youthful look. Lux Aesthetics also offers eye treatments, facial contouring, hair removal, and acne scarring treatment.
At Lux, patients can improve their looks with unique treatment options such as Hydrafacial MD, Thermage, HIFU, and Profhilo treatments. Hydrafacial MD treatments help cleanse, hydrate, extract and exfoliate the skin simultaneously.
The treatment starts at $180 in Singapore. Thermage and ProfHilo are skin tightening therapies that cost about $1200 to $1500. With $1000, patients can get HIFU treatments. Lux HIFU treatment grants facelifting with the aid of Ultraformer III.
What makes this clinic different?
Lux Medical Aesthetic Clinic is one of the best pigmentation removal clinics in Singapore. The clinic is led by Dr. Kelly Shiau, who is an experienced beauty doctor and has handled thousands of patients.
Dr. Shiau believes that no two persons are the same. So, she understands a client's needs, worries, and desires before prescribing a treatment. Dr. Shiau handles every skin type and skin tone delicately. Plus, they also have high-quality products and approved technologies in their treatments.
2. One Face Skin & Aesthetics Clinic

Basic Information
Address: 1 Tras Link #02-01 Orchid Hotel Singapore 078867
Email Address: [email protected]
Phone number: +65 9822 2989
Website: https://onefaceclinic.com/
Visiting hours: Tuesday-Friday : 11am to 8pm, Saturday : 10am to 5.30pm, Sunday : 12pm to 5pm
Overview
One Face Skin & Aesthetics Clinic is a team of qualified medical professionals that provides medical aesthetic services. They utilize cosmetics to tackle common skin problems such as aging, skin pigmentation, acne scars, uneven skin tone, facial enhancements, etc.
One Face Skin & Aesthetics Clinic takes pride in delivering personalized skin care treatment for patients. With the aid of the finest cosmetic products and formulations, patients are assured of quality treatment for their skin concerns.
One Face clinic was established in 2016  by Dr. David Ng Cheow Hua, who is also the medical director. Dr. David established the clinic with the belief that skin care treatments should be administered by a well-experienced doctor.
Indeed, Dr. David is a skilled doctor with over 15 years of experience in aesthetic medicine. He has carried out over 30,000 laser treatments and other aesthetic treatments.
Dr. David is skilled in handling challenging skin concerns amongst Asian men and women. His constant presence in beauty conferences and seminars has enabled him to stay current on technological advancements in the cosmetic world.
Dr. David is keen on tackling the skin problems of his patients with non-surgical aesthetic treatments. He is always satisfied when these treatments and therapies help boost the confidence of his patients.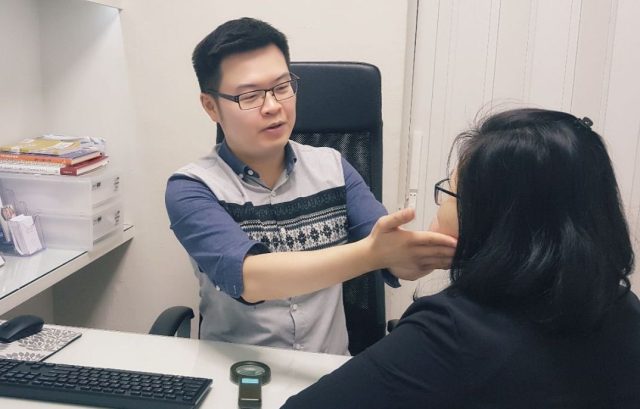 It is also essential to know that Dr. David attends to the needs of different types of patients. He has solutions for everyday professionals, executives, students, etc. Aside from Singaporeans, he also treats patients from other parts of Asia, such as Indonesia, South Korea, Hong Kong, and much more.
Not only is Dr. David experienced, but he is also certified. He has received MBBS and GDFM from Singapore. He also has a diploma in practicing dermatology from Cardiff. Plus, he is accredited by Singapore Medical Council for Medical Aesthetics Procedures.
We'd all agree that Asians and dark skin tones are more susceptible to pigmentation. Plus, there are different forms of skin pigmentation, and any of these can alter a person's confidence. Dr. David is experienced in treating different variation of skin pigmentation issues.
He starts every treatment with a consultation session, where he diagnoses the severity of the pigmented skin. Then, he prescribes topical creams and other topical products as a first line of treatment. Finally, he introduces the patient to different pigmentation treatments, such as laser treatments.
Aside from pigmentation removal treatments, they also offer treatments for acne & scarring, facial aging, facial features enhancement, and dry & sensitive skin. They also provide clinical facials and clinical skincare.
What makes this clinic different?
One face is a medical aesthetic clinic that offers quality pigmentation treatment in Singapore. Patients are assured of getting top-notch facial and laser treatments as it is led by a doctor with 15 years of experience. The director, Doctor David is not only experienced but also certified by the proper Singaporean bodies. Plus, every patient gets a unique treatment that tackles their skin problems adequately.
3. Eeva Medical Aesthetics Clinic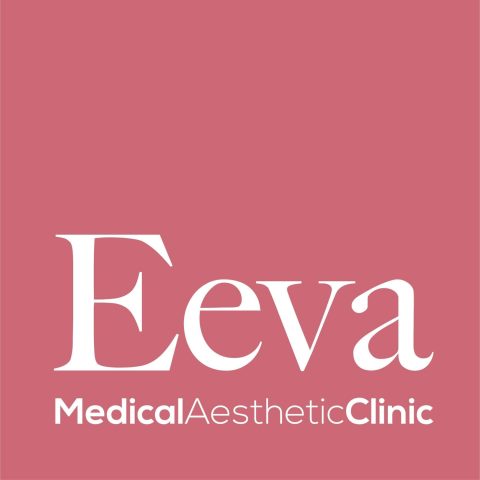 Basic Information
Address: 160 Robinson Road SBF Center #03-09 Singapore 068914
Email Address: [email protected]
Phone number: 8726 3383
Website: https://eevamedicalclinic.com/
Visiting hours: MON: 12:00pm – 7:00pm, TUES – FRI: 11:00am – 8:00pm, SAT: 9:00am – 3:00pm
Overview
Eeva Medical Aesthetics Clinic is a renowned clinic that offers excellent pigmentation treatment in Singapore. The clinic is managed by Dr. Grace Ling and Dr Lim Luping who have 40 years of collective experience in Medical Aesthetics.
Eeva Medical Aesthetic Clinic is a cozy boutique that handles a wide variety of cosmetic and aesthetic treatments. Their services involve body, skin, and hair treatments. They focus majorly on customized acne scar removal treatment and pigmentation removal treatment.
Eeva is derived from the Hebrew word, Life. The team aims to give life and rejuvenate your skin, hair, and body. In order to rejuvenate, they utilize the finest doctors and quality products to deliver the best results. Their services are holistic, customized, and result-driven. Hence, patients are assured of a rejuvenated skin.
At Eeva Medical Aesthetic clinic, patients can get rid of persistent acne and stretch marks. The doctors understand that both old and young can suffer low self-esteem due to acne and scars. Hence, they have different treatment options to tackle acne for different age group.
They offer scar removal treatments such as Sylfirm Acne Scar treatment, Rejuran S (Scar) + Scar Subcision, and Rejuran H+S Aqualift Acne Scar Healing System. Other scar treatments include insta glow laser, acne medi-facial, Venus viva scar, and skincare combo. These treatments will remove the scars and also give healthier skin. You can get scar removal treatments for as little as $500.
Aside from face acne and scar removal, they also treat pigmentation. The obvious signs of pigmentation are skin discoloration, dark spots, and sun spots. However, before treating pigmentation, it is best to identify the type.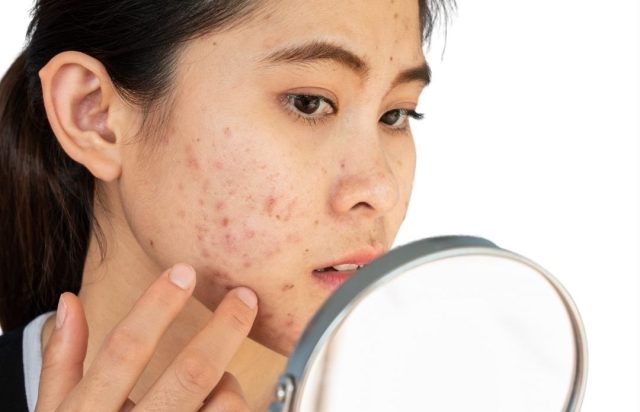 Eeva lady doctors start by diagnosing the type of pigmentation on the patient's skin. Then, they offer programs and sessions that will aid permanent pigmentation removal.
They utilise laser pigmentation treatments and Slyfirm PNRF to clear the hyperpigmentation.
Patients can achieve other beauty needs at Eeva medical aesthetic clinic. Eeva clinic provides HIFU face lifts, skin boosters, and skin tighteners. All of these help in improving skin texture and facilitate smoother skin.
Plus, they also provides other forms of beauty treatments for the eyes, neck, hair and body. Patients can get the following cosmetic procedures at Eeva aesthetic clinic:
Tear through Fillers
Neck lifting
Hair regrowth
Stretch marks removal
Body contouring
Cellulite treatment
Non-surgical urinary incontinence
Underarm whitening
Butt lifts
Non-surgical bust lifts
Fat reduction
Back lasers
Medi-Facial
Crystal Tomato
What makes this clinic different?
Eeva Medical Aesthetic Clinic is your one stop shop for all your beauty and enhancement needs. Two lady doctors manage Eeva with a collective 40 years of experience in medicine and aesthetics. These doctors are certified and also utilise approved technology for body enhancements.
4. Radium Medical Aesthetics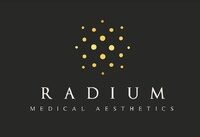 Basic Information
Address: 3 Temasek Boulevard, North Wing, Tower 2, #03-325/326 Suntec City Mall, Singapore 038983
Phone number: +65 6837 0507
Website: https://radium-aesthetics.com/contact/
Visiting hours: Mon to Sat: 10:30 am to 8 pm, Sundays: Facials only
Overview
Radium clinic is one of the best FDA approved pigmentation treatment clinics in Singapore. They offer non-invasive FDA-approved aesthetic treatments to their large clientele. These treatments are designed to improve your look and overall confidence.
Radium clinic also offers skin maintenance programs that matches with your body treatment. They also have a propriety Medical Facial called Radium Skin.
Radium is big on training. They believe that constant training empowers dermatological specialist with up-to-date knowledge of beauty technologies.
Little wonder, the medical director, Dr Siew Tuck is an appointed trainer for renowned cosmetic enhancement brands.  He has been appointed by Restylane, Radiesse, Ellanse, and Silhouette soft thread lifts.
Dr Siew Tuck manages the team of qualified doctors and nurses and ensure they are committed to excellent delivery. The team is guided by core principles such as patient rapport, innovation, and excellent delivery. They also combine custom skincare products and science backed treatments to help patients achieve their beauty needs.
Radium has three in-house doctors. They are Dr Siew Tuck Wah, Dr Phoon Yi Shan, and Dr Jody Paige Goh. Dr Siew Tuck is the team lead.
He has spent a decade in Singapore administering aesthetic treatments such as Botulinum toxins, laser treatments, fillers, thread lifts, etc. Plus, he advocates for non-invasive treatments such as topical creams, supplements, and injectable fillers.
Dr. Shan is a lady doctor who believes in beauty and balance. After securing her MBBS in 2003 and specialising in microsurgery and plastic, we can safely conclude she is well vast in aesthetics medicine.
She is also accredited to carry out aesthetic procedures such as botox, filler injections, cosmetic lasers, body contouring and hair restoration.
Radium also has Dr Goh who is also an advocate of beauty. She received her Medicine Degree in 2018 and has since worked with a variety of clinics. She has experience in handling surgical and non-surgical aesthetic treatments.
This clinic offers MediSpa treatments as well as aesthetic treatments. Their medi-spa treatment include:
Allure Diamond Peel
Refresh Hydraclear
Purity Cleansing
HydraPeel
LED blue acne clear
Radium Rescue plus
Renew Acne Peel
LED infrared skin repair
Self defense detoxifying facials
Megalift facials
Ever Glow Pigmentation Facial
They also offer a wide variety of aesthetic treatments such as Non-Surgical Facial Augmentation With Dermal Fillers, Skin Lifting with Dermal Fillers, Dermal Fillers For Under Eye, Filler Lip Redefinition, SkinBooster Treatment 水光针, chemical peels, pico laser treatment, infrared LED light treatments, etc.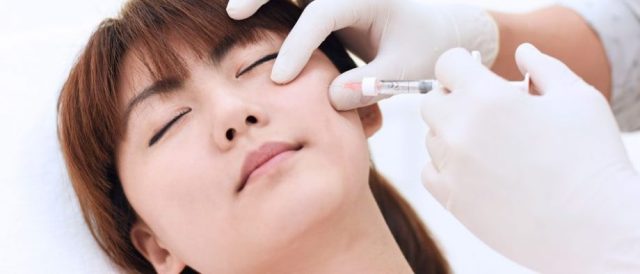 Patients can visit Radium for different purposes and treatments. They offer diverse forms of Pigmentation removal treatments, laser treatments, dermal fillers, Skin lifting treatments, skin tightening, facial slimming, vein removal, thread lifts, acne removal, acne scar and lump removal, and much more.
They have all types of treatments that will improve your skin cells and grant your desired look.
What makes this clinic different?
Radium Aesthetic Clinic is handled by three skilled medical doctors. These doctors are accredited to handle a wide range of aesthetic treatments a patient can think of. They offer medispa and aesthetics treatments from facials to body enhancements. With all their offerings, patients would no longer feel insecure about their bodies.
5. The Ogee Clinic

Basic Information
Address: 1 Raffles Link, #B1-12/14, Singapore 039393
Email Address: [email protected]
Phone number: +65 6909 5370
Website: https://www.theogeeclinic.com/
Visiting hours: Mon to Fri: 11 am – 8 pm, Sat: 10 am – 4 pm
Overview
The Ogee clinic is an excellent medical aesthetic clinic in Singapore. Ogee Clinic is led by Dr Heng Wee Soon. Dr Heng is a Singaporean doctor skilled in Aesthetic Medicine. He graduated from Yong Loo Lin School of Medicine, where he received his medical degree. After school, he proceeded to train under the American Academy of Aesthetic Medicine, where he further hone his skills. He also attended Cardiff University and Anglia Ruskin University.
Dr Heng's work primarily involves non-invasive facial contouring techniques. He is certified by the Aesthetic Dermatological  Education Group in Singapore to perform certain aesthetic surgery such as Chemical peel, ultrasound based skin lifting treatment, neuromodulators, dermal fillers, medical grade lasers, and other injectables. He is passionate about treating skin problems with cosmetic laser technologies. He also has broad experience in enhancing the face with Botox and dermal fillers.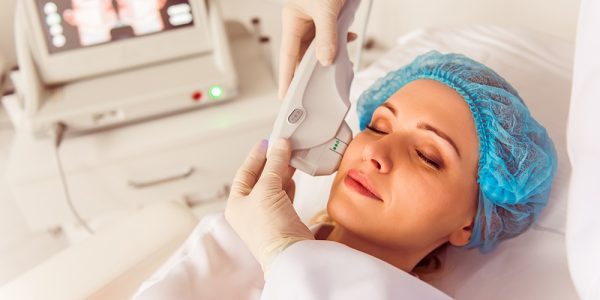 The Ogee Clinic offers various types of skin and face aesthetic treatments. Regardless of your skin type, you can find a suitable treatment to tackle your skin problems. They offer treatments such as Hair restart LASER, Laser Hair removal, Nucleofill, profhilo, V Face Threadlift, FOTONA 4D, Juvederm, BOTOX, HIFU, TEOSYAL, and much more. Their treatment cost ranges from $70 to $3000. Expect to spend much if you are receiving multiple treatments.
What makes this clinic different?
Every procedure starts with a consultation session. With consultations, Doctor Heng can understand your beauty concerns and prescribe tailored treatments. Not only do you enhance your body, but you can get a look that satisfies your needs. Plus, they offer treatments with renowned cosmetic enhancement products such as JUVEDERM, BOTOX, HIFU, and others. In addition, their services are fairly priced as patients can start treatment for as low as $70.
Conclusion
Many times, people are not proud of their bodies and looks. Hence, they easily lose their confidence. However, Medical aesthetics and non-surgical cosmetic procedures are helping people achieve their desired body.
In Singapore, there are lots of clinics that focus on cosmetic and beauty needs. With the large number of medical clinics, it may be hard to distinguish quack clinics from excellent ones. So, we thought of reviewing the top 5 Aesthetic Clinics in Singapore.
FAQs
What are Laser Treatments?
Laser therapy is a cosmetic treatment that uses focused lights. Laser stands for light amplification by stimulated emission of radiation. Laser treatments are usually not painful compared to surgery. Nonetheless, they come at a higher cost and will need a repeat session for total removal.
In medical aesthetics, laser therapy can be used for aging, acne, scars, bumps, hair removal, and pigmentation.
How much does a regular Pigmentation treatment cost?
Pigmentation removal seldom happens over one doctor session. You have to visit the doctor frequently within 2 to 3 months to achieve your desirable results. Due to this, you will accrue the cost of sessions. As a general thought, expect to spend around $800 to $2000 on Pigmentation treatment.
How many sessions are needed for Pigmentation removal?
The session is dependent on your treatment plan and other factors. After a consultation session, the doctor will understand the severity of your pigmentation, the size, and the level of treatment required. With that, it is much easier to know the amount of sessions.
On a broad scale, most patients usually require 2-3 sessions to totally eradicate their skin Pigmentation.
How to identify a good pigmentation treatment clinic?
There are many factors that determine the credibility of a medical clinic. The first most important thing is the expertise and experience of the Doctors. A good doctor is accredited, well vast, and also experienced. The doctor needs to be concerned about your unique needs. He'd also ensure that the treatment is not one-way, rather it matches your concerns. You should also go for clinics with a wide variety of treatments and a fair pricing.
Like this Article? Subscribe to Our Feed!
At Dumb Little Man, we strive to provide quality content with accuracy for our readers. We bring you the most up-to-date news and our articles are fact-checked before publishing.