5 Best Phone Repair Services in Singapore 2023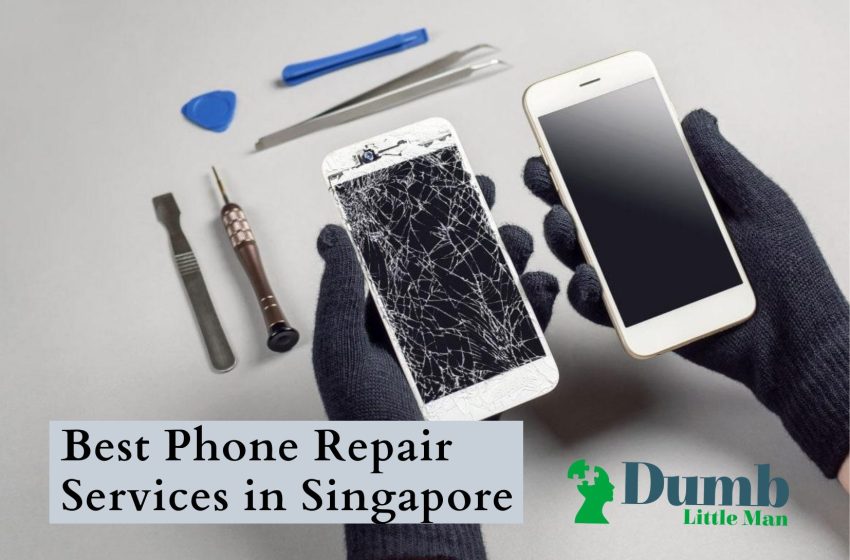 It is probably the first thing you grab when you wake up in the morning and the last thing you glance at before you go to bed at night. I am talking about your mobile phone, and like everything else, it is not immune to the occasional damage. One slip, and it goes tumbling to the ground. Many times you pick it up, clean it, and it is good as new, but sometimes cleaning it does not fix the problem.
In a time like this, you need a service center to look your phone over to figure out the next and best course of action. This is usually dependent on the problem, the type of phone, as some shops specialize in the repair of android phones, and others are pros at taking apart apple products like iPhones or iPads.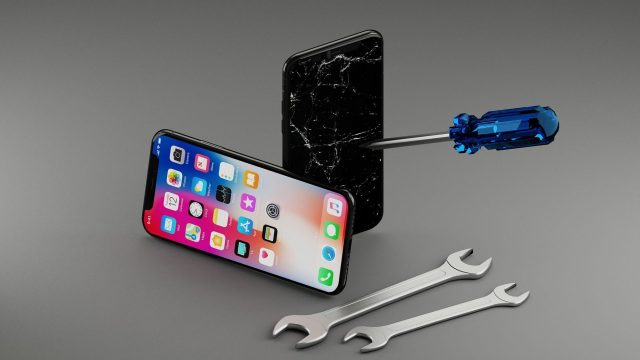 Some issues are more glaring, like an LCD replacement or camera lens replacement. Some issues like an iPhone battery replacement could require free diagnostic services to figure out, and this is a service offered only by top phone repair shops in Singapore.
It is one thing to know what is wrong with the phone or to know you need to get your phone fixed, but it is a different ball game to hunt down the best phone repair services in Singapore. That's where this post comes in, as it tells you the best place for a phone repair in Singapore and at affordable prices too.
Check them out!
5 best phone repair services in Singapore 2023
JR Xervices
Mister Mobile
Zu'es Connections
Lyk Mobile Repair
Hitec Mobile
1. JR Xervices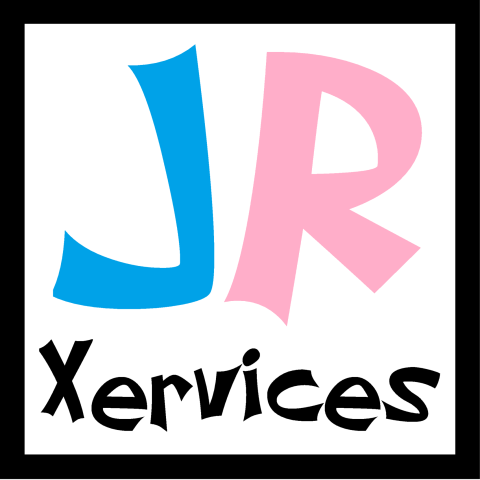 Contact information
65 8818 1788
Overview
JR Xervices is a household name in Singapore, and one thing that stands out from other mobile phone repair shops is their professional service. From the moment you enter this phone repair shop, you are assured that things will move smoothly and your mobile phones will be treated properly, and the issue promptly fixed.
One thing that continues to resonate when I interviewed people that have patronized this outfit considered to provide one of the best phone repair services in Singapore is how they listen to you, take into account everything that led to you turning in your mobile phone before conducting their in-house mobile phone diagnostic.
The results from the diagnostic process leave no stones unturned and inform you of all the known and unknown issues currently plaguing your device. The outfit is driven by service and advises you how best to proceed after considering the phone model, how complex an issue it is to fix and, importantly, your budget.
What usually follows at this phone repair shop in Singapore, different from other phone repair shops, is that you would be given a time estimate. This gives you a general idea of how long and when the mobile phone repair would be completed. This time estimate becomes narrower as the due date approaches, so you know when to drop by to pick up your now healthy mobile device.
Speciality
Repairs all mobile phone brands
It can be quite bothersome when you walk into a repair shop, and you find out they can not fix your phone type for one reason or the other. Not to worry, you would not be having any such problems at JR Xervices because they have professionals at the ready with varying skill sets to attend to whatever issue you might have on whatever phone type you might own. This is an important note because phones have different hardware and software needs, and taking your phone to a make-shift phone fixer with rudimentary knowledge would end up doing more harm than good.
Repairs Windows PC and Macbooks
I mean every word when I say JR Xervices is your one-stop for all repair services in Singapore. It does not stop at iPhone repair, iPad repair or fixing your Android phone as it also offers repair services for your Windows PC and Apple Macbooks. They have loads of positive reviews on their social media platforms for your consideration, but you will not be making a mistake when you go the JR Xervices way.
Services
iPhone repair services
Android phone repair services
Crack screen repair services
Motherboard repair services
2. Mister Mobile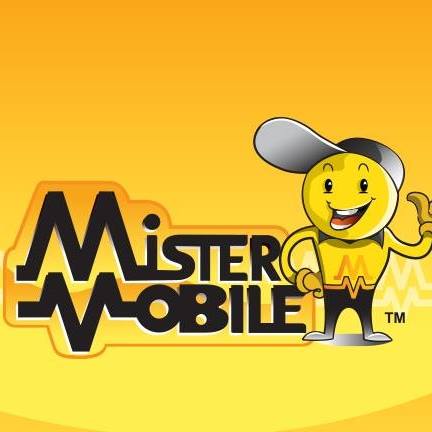 Contact information
https://www.mistermobile.com.sg/
65 9223 0410
Overview
If you have done any solo research, the chances are that you have already come across Mister mobile. If any doubts persisted after your research, I hope this piece quells those doubts as there is absolutely nothing to fear as far as Mister Mobile is concerned.
This is a business that has existed for the better part of the decade and has, in this time, gathered experience and expertise. Nothing you bring before them would be new, and you are guaranteed to get the much-talked-about service from their brilliant customer care service center.
You would think with over ten years of experience satisfying customers, their service would be one to break the bank while, on the contrary, they offer one of the most affordable repair services in Singapore. This phone repair shop completes thousands of orders monthly and has several locations around the country, so you are never too far away from a 'Mister Mobile.'
Prevalent among the reviews is how Mister Mobile does a bit of everything. Not too many outlets that offer phone repair in Singapore have as much reach as you would find with Mister mobile. Sure it starts with phone repairs, but you also gain access to a repository of top-end mobile phones in the event that you ever need a replacement. While other mobile phone repair services stick to fixing phone issues, this repair shop is a step ahead as it allows users to trade their old phones for new ones.
Speciality
Versatility
Mister Mobile is focused on giving customers a unique experience every time they set foot in any of its outlets. One way it has achieved such an impressive feat is by having experienced engineers that can tackle any hardware or software issue. Professionals fixers round the clock that have experience working on Android and Apple devices.
Phone sales
This, as far as I am concerned, is a rabbit out of a hat. It is a simple but genius add-on for a repair shop that focuses on fixing phones. The reasoning here is twofold, if we are being realistic, there are times when beyond the abilities of the engineers and expectations of the owner, the mobile phone would be unfixable and in times like this, you need a good phone. Here comes the other part, who better to tell you what phone best meets your needs than mobile phone repair shops? They know mobile phones inside and out, and they would offer concessions if there's ever a need for any phone repairs.
Phone trade ins
The company just keeps giving, and this time it is in the form of phone trade-ins. If you have a mobile phone you brought in for the best repair services in Singapore, and your phone is too far gone or can be considered terminal, and you do not have enough to purchase a new phone, you can and should opt to trade that phone in for a new one.
Certifications
Trusting your phone with someone else, even for a phone repair, is not the easiest thing to do. It requires you to trust the company with private and sensitive data. The gravity of this ask is why we don't just want you to take our word for it. Instead, look at the behemoths backing this company to set your mind at ease. They are as follows:
OnePlus Certified
Apple certified
Services
Battery replacement
iPhone repair services
Motherboard repair services
Camera lens replacement
Water damage repair
Software update
Back glass replacement
Charging port replacement
Data recovery and transfer
3. Zu'es connections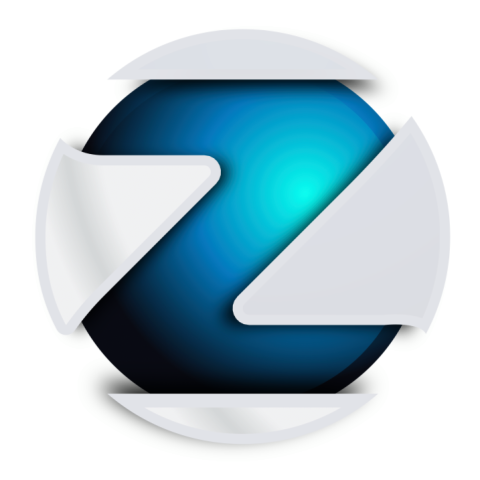 Contact information
http://www.zuesmobileshop.com/
65 6214 9481
Overview
Zu'es connections, just like Zeus in Greek mythology, is considered a god as far as phone repair in Singapore is concerned. Their repair services are top-notch and one of a kind, walk into this repair shop and you are guaranteed a solution to whatever problem you might be having. There are many reasons why you should patronize Zu'es connections, one of them being their long-standing relationship with several mobile phone retail companies. This relationship makes this repair shop the first stop for many companies rolling out exciting devices for users.
The mobile phone repair services they have on offer are near limitless, starting from basic camera lens replacements to relatively more complex fixes like screen repair. What sets them aside from the rest is that the above listed and more are affordable phone repair services. At Zu'es connections, it is about finding ways to offer wordclass service at competitive prices, a win-win for all the parties involved.
Asides from the phone repair service, the outfit also allows customers to trade in their old phones for new phones. This is particularly handy when you have a phone that does not work as well even after they provide repair services, and it gives users/customers the opportunity to work out the shop with a functioning phone, having traded the ailing phone in with some amount of money to be determined on-site.
One more reason why pitching your tent with this repair shop is the way to go is their excellent customer service. All the people that I interviewed that have at some point in time used their phone repair services speak very highly of the customer service. From the moment you inform them of the problem till your problem gets solved, you should rest assured that you are in good, capable hands.
Speciality
An online store
The online store is a breath of fresh air because it gives users the opportunity to order state-of-the-art phones from the comfort of their homes. The company's partnership with several retail outlets makes them a go-to when you are looking to replace your phone and want to get the most value for your money.
A blog section
One thing you can not do without and certainly makes life much easier is information. This is what you get with the company's blog section. Helpful content that teaches you do's and don'ts in order to increase the life span of your device. Tips for you to consider when shopping for a new phone and first aid in the event that your phone comes in contact with moisture.
Phone trade ins
Phone trade-ins are an underrated feature of most mobile repair services in Singapore. It allows users to swap or trade in their old phones for new ones. This is an especially juicy offer in the event that your mobile would cost you a pretty penny to fix. Instead, you can trade-in your old mobile for a new one. It is crucial to note that there are some terms and conditions attached, and you should inquire at a Zu'es connections shop near you for more information.
Impeccable phone repair services
Chief of the many reasons why you should walk into a Zu'es connections shop today is that their repair services are second to none. Their engineers are skilled with up-to-date techniques on how best to get your mobile in shape. At the end of the day, you would have your mobile delivered to you good as new and with a smile on your face.
Services
Battery replacement
iPhone repair services
Motherboard repair services
Camera lens replacement
Water damage repair
Software update
Back glass replacement
Charging port replacement
Data recovery and transfer
4. Lyk Mobile Repair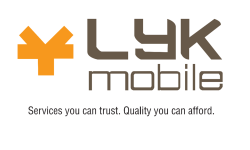 Contact information
65 9679 2229
Overview
LYK Mobile Repair is the Apple store equivalent for mobile device repair. What it lacks in versatility, it makes up for in specialization. This repair shop is not to go-to if you have an Android device but a safe haven for anything made by Apple. It matters little what the problem might be. As long as it has an Apple logo on it, you should make way to one of its several locations in Singapore.
What makes this repair company stand out, asides from its competitive prices, is that they can come to you wherever you are located. This is one of the few doorstep phone repair shops and what this means is that your mobile gets fixed at a time that is convenient for you and in the safety of your home.
In the event that you do not want an agent to come to your home to fix your mobile, you can have your device sent over to an office for free diagnostic services for the issues to be fixed and sent back to your residence with free pickup and delivery.
Speciality
All Apple Repair Services
Many people around the world use many Apple products, ranging from the iPhone, the iPad, the Macbook, the iWatch and the Airpods, because of the ease to transfer data across the Apple family. This usually means that their mobile phone and other devices are much more than devices as they are a large part of the person's day. As a result, it becomes crucial for people like this to be able to find mobile repair services that guarantee seamless service for all of these devices, and that is what you get with LYK mobile repair.
Sale of Accessories
At times nothing is wrong with your mobile, and you only need to replace some accessories. It is difficult to tell original accessories apart from cheap imitations, and this is where LYK mobile repair services steps in. Their connections with several top brands mean they have access to quality accessories, and they have them on sale at affordable prices compared to other retail outlets.
A Blog Section
The blog section comes in handy in situations where your phone is acting up, and you need something minor to right the wrong. The LYK blog section is filled with DIY information that can make it relatively easier to use your mobile. This way, you get the most out of your mobile from the comfort of your home.
Multiple Locations
Nothing is more discomforting than knowing a shop has all the services you need at the moment, but they are located on the other side of the city. You would not need to bother about this as LYK mobile phone repair services are open in several locations in Singapore. Look it up online to find out which outlet is closest to you.
Services
iPhone/iPad/Macbook/iWatch – Cracked screen/LCD
iPhone/iPad/Macbook/iWatch – Faulty Battery Replacement
iPhone/iPad/Macbook – Damaged port replacement
iPhone/iPad – Front/ Back Camera Lens replacement
iPhone/iPad/Macbook – Faulty Speaker
iPhone/iPad- Faulty buttons
iPhone/iPad – Faulty Microphone
iPhone/iPad – Damaged housing
iPhone/iPad/Macbook – Motherboard Repair
Macbook – Software upgrade
Macbook – Keyboard repair
Macbook – Trackpad
5. Hitec Mobile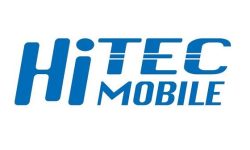 Contact information
https://hitecmobile.com.sg/apple-repair
65 9182 2795
Overview
Hitec opened its first phone repair shop in 2008 and has been providing reliable and affordable repairs to Singaporeans ever since. They are the epitome of phones – and they know how to fix them.
Our team of experienced and qualified technicians can help you with any type of Android phone repair, iPhone repair, iPad repair, and Apple Watch repair, no matter what type of device issue you are dealing with. They also offer a wide range of phone repair services such as LCD, battery replacement, charging port replacement, water damage repair and more.
Another notable point that sets them apart from others is their expertise in handling motherboard issues on Apple and Android devices.
If you find that your device suddenly cannot power on, no network, no display, or cannot charge, an official service center will not be able to fix the problem. This shows the complexity of motherboard repair. Instead of sending the customer phone to another shop for repair, Hitec is able to fix it on-site. The phones are first diagnosed to determine the cause of the motherboard problem.
Whatever repair you need, Hitec is the place to go.
Speciality
Track my order option
This option allows you to track your purchases from the website. If you are buying any of the phones on sale, accessories, or trading in your phone for another, this thoughtful feature makes it easy to track your item, know where it is in transit and have an estimate on how long it would take for you to receive the said item.
Trade in phones
This is the best option for users that have mobile phones that are beyond repair or would like an upgrade to a more recent model. Hitec allows users to trade in their old phones for newer ones, but terms and c conditions apply.
Up to date news
You can stay up to date with news on the Hitec blog. The news gives you insights on how best to get the most from your mobile. It teaches users what to avoid and things to do to increase the life span of their devices. Guess what? You get this news at absolutely no cost—one more reason to trust your devices with Hitec.
Sale of accessories
Hitec also sells accessories for when your mobile only needs a replacement. It is usually difficult to get original parts but not anymore as you get replacement accessories that work with your device and have a warranty in the event that it works below expectations.
Services
LCD replacement
Cracked screen replacement
Battery replacement
Camera replacement
Water damage repair
Motherboard repair services
In Summary
There are many repair shops in Singapore, and choosing which to trust to fix your device and trusting not to take advantage of access to your data is much easier said than done. The above post intends to narrow your choice of phone repair services to the best picks in the country.
Like this Article? Subscribe to Our Feed!
At Dumb Little Man, we strive to provide quality content with accuracy for our readers. We bring you the most up-to-date news and our articles are fact-checked before publishing.