5 Best Pest Control Services in Singapore 2023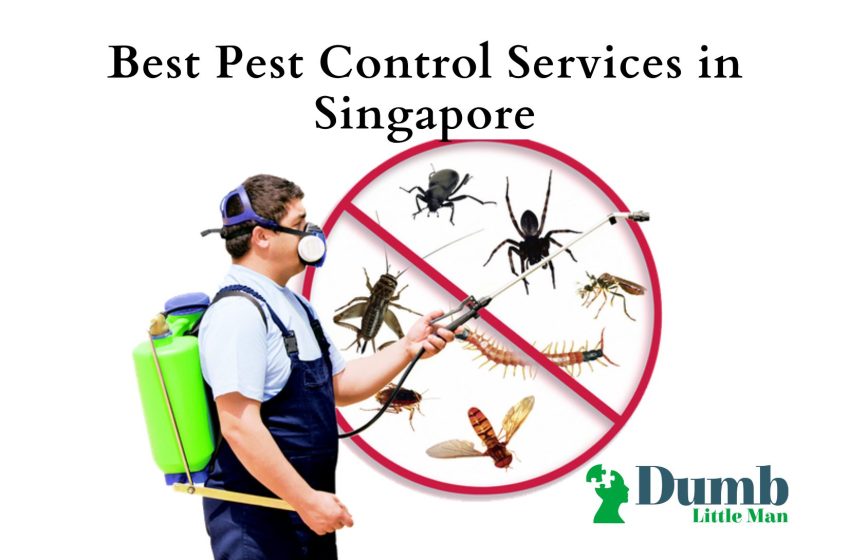 Whether you're just moving new home, new office, new store, or retaining your old structure, pest problems may occur sooner or later. Without any doubt, a pest infestation will bring unwanted guests into your home.
As soon as you start noticing termites, rodents, wasps, and other crawling insects, it would help if you acted fast. You'll do well to solve your pest problems as fast as possible. If left untreated, it could quickly turn into a full-blown infestation that will make your stay at home uncomfortable.
Failing to take action will only cause the infestation to spread, and your pest control attempts would only reduce the number of pests for a short period. Eventually, things will blow out of proportion, and you'll have no choice but to hire a pest control company to take care of your home. Before going on to the top pest control services, let's quickly look at the meaning of pest control.
What is Pest Control?
Pest control is more than a simple process. It's a science involving many environmentally-safe methods and techniques to kill bugs and rodents. The effects of proper pest control can be felt instantly – through a reduction in pest population – and will last for a certain period.
If your home is facing pest problems, you need to hire a professional pest control service to take care of it. Pest control services are best equipped to deal with unwanted pests decisively. They have the personnel, skills, knowledge, and equipment to restore your home to its former state. You can trust their efficient solutions to rid you of pest issues and clean up your homes.
Are you looking for pest control services in Singapore? I've got you covered. It doesn't matter the building that you want to work on; I'll help you find a reliable pest control specialist to take care of the problem. This piece contains a list of the best pest control services in Singapore.
Let's begin!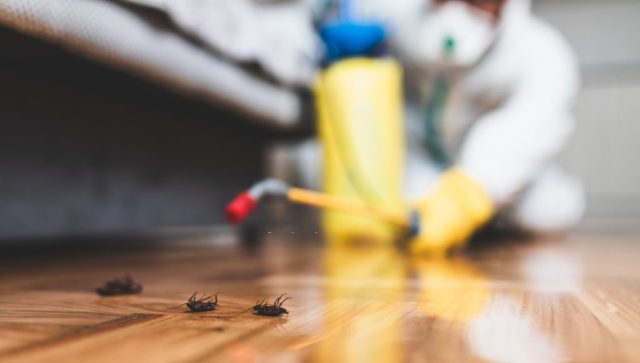 Who Are The Best Pest Control Services Singapore?
Choosing a pest control company in Singapore can be quite overwhelming. You'll be presented with a long list of options. Each company will promise you innovative pest management techniques and a stellar list of services.
Take care not to be deceived by the promotional content of some of the pest control services in Singapore. Many of these services cannot live up to the expectation they have built up in the mind of property owners. However, there are still a few reliable names that can help you deal with pest infestations.
Here's a list of the leading pest control companies in Singapore:
5 Best Pest Control Services Singapore 2023
Anticimex
ORIGIN Exterminators
Protect Pest Control
Pestology
Fidz Pest Management Company
1. Anticimex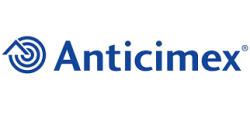 Basic information
Website: https://www.anticimex.com.sg
Address: 3A International Business Park, #11-01 [email protected], Singapore 609935
Email: [email protected] / [email protected]
Phone Number: +65 6862 3828 / +65 9382 6363
Operating Hours: 24/7 at your services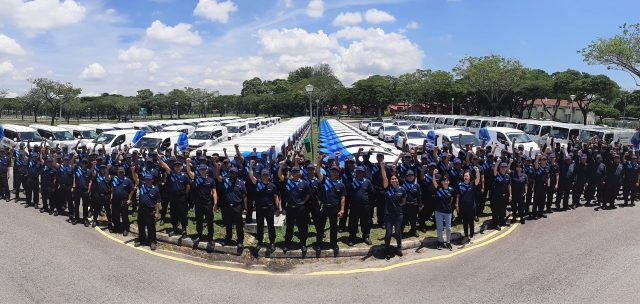 Overview
Anticimex is currently one of the largest pest control services in Singapore and still has the vision to be one of the leading commercial pest control services worldwide. Since its inception in 1934, they are renowned as the best pest control expert in the region and have offered their clients long-lasting solutions to their pest problems. Their goal is to render pest control service directly and give every property owner peace of mind.
Presently, Anticimex isn't found only in Singapore. This large pest control company has about 190 branches spread across Europe, North America, Asia Pacific, and Latin America. They also have 7400 pest control specialists working for them.
Furthermore, this pest control service has a remarkable track record of satisfying about 3 million customers worldwide. Therefore, you can trust the quality of what they offer you.
Asides from helping homeowners as well as business owners with residential and commercial pest control that will deal with all common pests, they are also capable of various pest control services such as termite control, ant control, rodent control, etc. If you're having problems sitting in your garden because of stinging insects, their effective garden pest control will take care of everything.
What's even better? Anticimex uses only environmentally sustainable treatments such as sensors and non-toxic traps for pest control. Their techniques are reliable and will work effectively to prevent another infestation. They can offer all their customers quality services by combining the skills of pest control professionals and high-end equipment.
Despite the outstanding customer service that they offer, you'll also be surprised to find out that Anticimex's pricing is fairly competitive.
Services Offered
General Pest Control
Commercial Pest Control
Residential Pest Control
Cockroach Control
Termite Control
Mosquito Control
Rodent Control
Ant Control
Flying Insect Control
Disinfection Solutions
What people like about them
The solution provided by Anticimex i.e. SMART, a kind of digital rodent control, will protect customers with non-toxic traps and 24/7 constantly help you monitor the corners of your home or workplace for pest issues. Anticimex believes that pest prevention is the best form of control. SMART units are connected and constantly report the pests activity back to the SMART data hub. When anything is spotted, SMART reacts quickly to take care of the pest problem to keep your home and working place in the best possible condition. This solution minimizes risks and shorter damage time. With Anticimex SMART that risk disappears, being able to detect pests before you even realize it.
2. ORIGIN Exterminators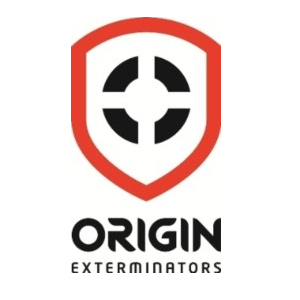 Basic information
Website: https://www.origin.com.sg
Address: 39 Jalan Pemimpin #01-01, Tailee Industrial Building, Singapore 577182
Email: [email protected]
Phone Number: +(65) 6280 5666
Overview
Without any doubt, ORIGIN Exterminators is one of the best pest control companies in the country. They have been around for more than 30 years and have committed to providing high-quality pest control services in Singapore. They deal with common pests and anything else, including bed bugs, rats, or cockroaches. Their services are also available for properties such as homes, offices, etc.
At ORIGIN, they believe that science should drive effective pest control services. As a result, they commit their resources to provide innovative treatment methods. Using only the latest pest control techniques, they will provide excellent customer service that will care for the problems from its source.
This pest control company is committed to excellence. As a result, they have hired environmental scientists, entomologists, and in-house biologists to develop innovative pest management techniques constantly. They favor the use of water-based mist, bait, and target methods to deal with all types of pests in homes, factories, pharmaceuticals, schools, and industrial buildings. Their services are compliant with regulations laid down by the national environment agency and pose no health risks to residential and commercial clients.
Services Offered
Commercial pest control services
Residential pest control
Disinfection services
What People Like About Them
Many people are thrilled about ORIGIN Exterminators' commitment to using scientific procedures and processes to make homes and commercial buildings free of pests. They have teams of pest control specialists knowledgeable about dealing with different problems and have valuable experience. Every step of their extermination process is designed to offer maximum satisfaction.
They are also the first pest management company accredited with ISO 14001 EMS certification in 2000. This certification is a true testament to the quality service they offer.
3. Protect Pest Control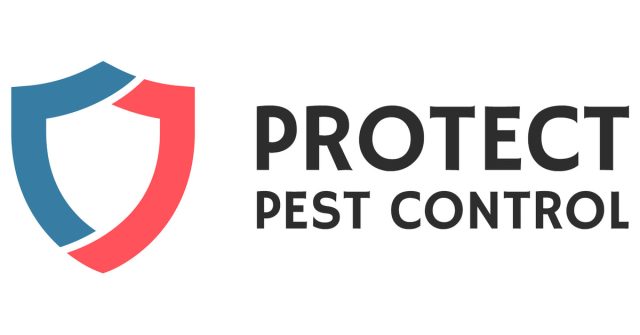 Basic information
Website: https://protectpestcontrol.sg/
Email address: [email protected]
Address: 21 Woodlands Close #09-37 Woodlands, Singapore 737854
Phone number: +65 9794 1957
Working hours: 8:30 am – 5:30 pm (Mon – Fri); Weekend services are strictly based on appointments
Overview
With a pest control history of more than 30 years, Protect pest control is one of the most sought-after pest control services in Singapore. During that time, they have gained the respect of numerous clients and other companies in the pest control industry. They can help you deal with common pest problems such as termites, rodents, bed bugs, cockroaches, mosquitoes, and so on. Their services are fully available to residential and commercial property owners.
Protect pest control has hired NEA-licensed pest control specialists to offer their clients excellent customer services through innovative pest management. Regardless of the size of your pest infestation, they have effective treatment methods to take care of your property and control pests. Our pest exterminators are familiar with different pest control methods.
When you hire this pest control service to work on your home, they will study and analyze the situation on the ground to determine the best approach to tackle the problem. All their solutions are environmentally safe and do not present a health risk to residential clients. It's our job to ensure that the pests do not control you or adversely affect your life.
Services Offered
Residential control services
Commercial control services
Bed bug control
What People Like About Them
When you book an appointment with protecting pest control, they treat your pest issues professionally. They will come to your property, inspect the extent of the pest infestation and help you tackle the problem effectively. Despite the high quality of the services they offer, their pricing is quite affordable. Their goal is to provide you with 100% customer satisfaction while protecting you and your family members.
4. Pestology

Basic information
Website: http://www.pestology.com.sg/contact-us/
Email Address: [email protected]
Phone number: +65 6897 3353
Address: 116, Jurong East St.13#19-394, Singapore 600116
Overview
If you're a property owner in Singapore who's looking for a pest control company to clear out the vermin from your property, Pestology is a safe bet for you. Pestology is a fully-licensed pest control company that hires the best hands to work for them. They are relatively new pest control experts, but they have committed their services to provide residential and commercial property owners with high-quality pest management practices.
When you hire them to work for you, they will clean out your property in a few easy steps. After inspecting your property to identify the location of the problem, they will design innovative and safe procedures for pests from your vicinity. Their results are specific and targeted at the pests identified during their initial observation.
They adopt the best pest control services to treat and manage pests found within your home naturally. Asides from getting rid of pests, their job also involves blocking entry points and removing nesting points and eggs to prevent the infestation from recurring. The experts at Pestology are capable of different types of pest removal work, including termite control, cockroach control, rodent control, snake removal, etc.
At Pestology, they are renowned for their excellence. Their integrated pest management program is effective enough to control the population of pests on your property or eliminate them. When you contact them, they will respond quickly and proactively to offer you state-of-the-art solutions to tackle the problems that have invaded your home.
Services Offered
The following are some of the services offered by Pestology:
Ant removal
Beetles control
Bed bug removal
Flea control
Flies removal
Snake removal
Hornets control
What People Like About Them
When working with Pestology, you enjoy a comprehensive list of services and are constantly improving the efficacy of our treatment methods. They must explain how they plan to remove all the vermin on your property. Their services are easily accessible and can be booked through multiple communication channels.
The experts at Pestology will keep property owners in the loop and let them know the demands of the entire project. Before they're done, clients are already aware of what to expect from their integrated pest management process. What's more? It's one of the few pest control companies with reasonable pricing, and you'll enjoy full value for what you have paid for.
5. Fidz Pest Management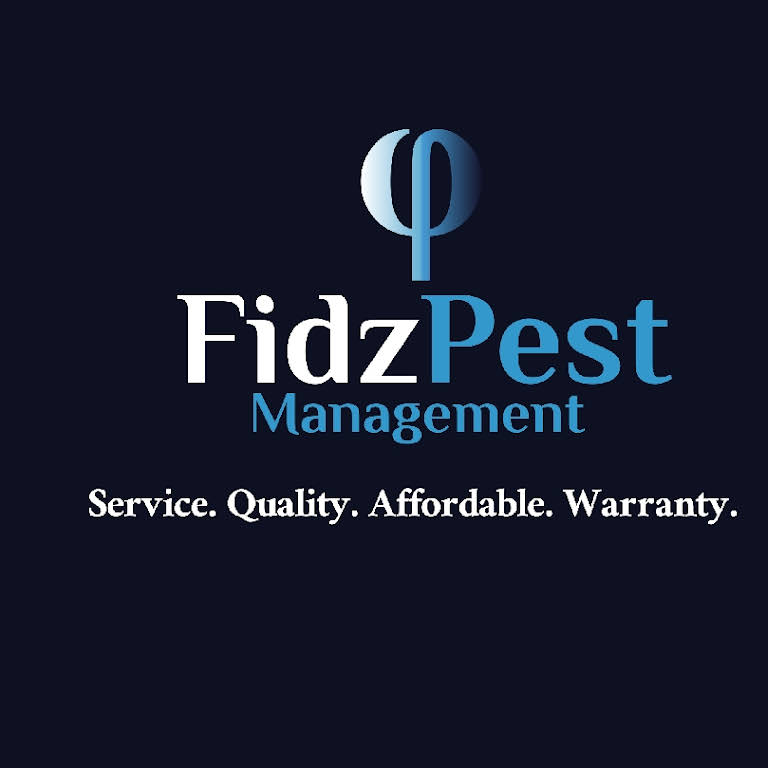 Basic information
Website: https://fidz.com.sg/
Phone number: +65 9782 0482
Address: 22 Sin Ming Lane #06-76 Midview City, Singapore 573969
Overview
Fidz Pest Management is one of the most effective pest control services in Singapore. They promise property owners high-quality pest control and assurance that the infestation will not return anytime soon. Their services are available to residential and commercial property owners in different parts of the country.
Their pest control services are fully licensed and registered under the law. The best thing about their service is that they can be booked at any time during the day or week. They believe in the adoption of environmentally-safe pest control management. Their pest control methods will provide peace of mind for you and your family members.
Services Offered
These are some of the pest control services available at Fidz Pest Management:
Booklice treatment
Warehouse pest control
Food production pest control
Birdlice treatment
Bedbug treatment
Cockroach treatment
Office pest control
Commercial disinfection services
Mites treatment
Dog tick/Cat flea treatment
What do People like About Them?
Many people are impressed by the reliability offered by Fidz Pest Management. They would respond to your complaints immediately after you contact them. They also guarantee very effective solutions and excellent customer service.
What are the Factors to Consider When Choosing a Pest Control Company?
When you start to notice that you have some pests crawling around your home, it may be time to book a pest control service. Considering that there are numerous pest control services in Singapore, it could be difficult to make a final choice. So, how do you identify the best company to tackle the vermin in your living space? By analyzing a set of factors that describe the features and characteristics of pest control service providers.
The following factors will help you pick a reliable pest control service:
Qualification and Experience
The pest control service you have chosen to work on your home must be qualified and experienced enough to handle such activities. Their qualification symbolizes the safety of their pest management techniques, while their experience shows how long they have been pest control providers.
Always check to verify that the chosen company has an up-to-date license with the national environment agency (NEA). You can quickly scan through the contents of their website or check through reviews to find out their licensing and any other additional certifications.
It's also crucial that you can verify that the staff and team members that work for them are qualified to perform pest control services. Have they been trained properly on pest control, management, and prevention? If yes, then it's recommended that you stick to them.
Customer Service and Accessibility
The pest control company of your choice should easily be accessible to help you attend to the unwanted guests in your home. They should also be available to listen to any inquiries or questions that you may have about their services. It's also a great idea if they can inspect your property beforehand and give you a comprehensive report on the type of pests they found and the treatment methods they would adopt.
Type of treatment products and practices
While it's important to rid your home completely of all types of pests, you also have to be sure about the safety of their removal procedures. If you have young kids or pets in your living space, make sure to inquire about the type of products they will be exposed to.
The company should provide you with information about the products and management procedures that they will adopt. They should also highlight any potential health risks that their services may cause. However, take note that the best pest control services will use environmentally-safe and gentle products to clean up your living space.
Fees and Payment structure
It's a great idea for the company to provide you with a quote before they come to inspect your structure. They should also offer reasonable pricing on all their services. If you're unclear about anything, you can request a detailed breakdown of their fees and payment structure.
FAQs
Why should I book pest control services Singapore?
It's a great idea to book pest control services as soon you spot any bugs or rats running around your house. While you may be tempted to defer this pest removal procedure, remember that these pests multiply quickly and could swarm your home before you realize it.
What is the price of pest control services Singapore?
The price of booking pest control services will depend on the size of your home and the type of pests found in it. Different companies also charge varying fees for their services. However, a pest control company should cost you $130 – $250 per month.
Conclusion
Finally, we've gotten to the end of this piece. You will agree with me that pests are one of the biggest problems that property owners face when occupying a new or old building. They are a disgusting sight and can spread diseases to your and your family. As a result, pest problems need to be dealt with as quickly as possible.
Are you looking for specialists to help you rid your property of vermin? You can use the information in this article to find a reliable pest control company and eradicate them from your living space.
Like this Article? Subscribe to Our Feed!
At Dumb Little Man, we strive to provide quality content with accuracy for our readers. We bring you the most up-to-date news and our articles are fact-checked before publishing.