5 Best Online Pet Shops in Singapore 2023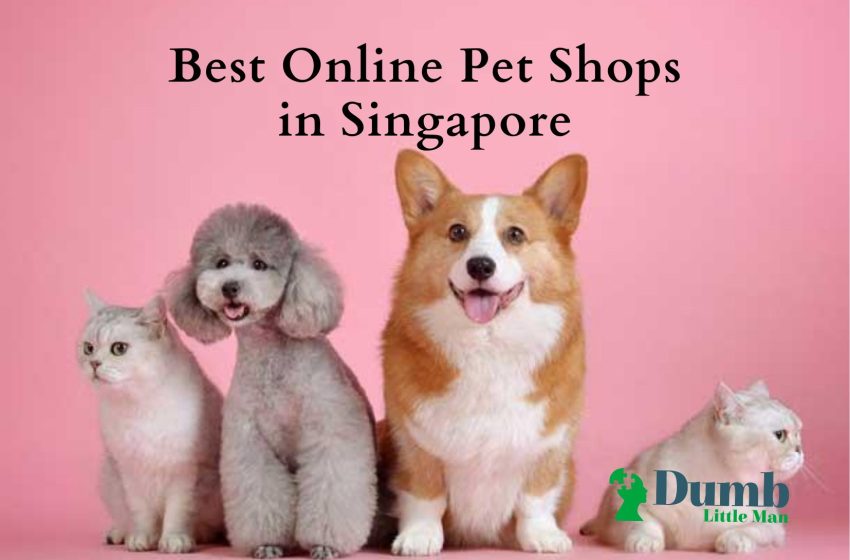 Often, many people treat their pet as a companion or non-human friend. There are those who even consider these beloved pets to be a member of their family because of the closeness and affinity they end up developing for each other.
Due to the special feelings that owners have towards their small pets, it's normal that they would want to take care of them regularly. As a result, it's essential that we make sure that our beloved pets are treated to the best food and materials that money can buy.
Before you go ahead to get a put for your home and family, you need to understand that taking care of your furry friends is a high-maintenance role. Our pet friends are an integral part of the family and deserve as much care and attention as can be afforded.

You see, purchasing the right type of food and accessories for your furry friend is far from straightforward. Why not opt for an online pet store that will deliver all the pet supplies you need to your doorstep?
A reliable pet store will provide all the pet foods and pet accessories that you need to take care of your little animal. The best thing about using an online pet store is that all your pet essentials will be gotten from a single location. It will also help you save time that you would rather have spent searching for individual items.
Now, the real work is identifying an ideal location to get all the pet products that you need. There are hundreds of online pet shops in Singapore, and it can be overwhelming to settle on a final decision.
Are you looking for a reliable online pet store that will supply you with all the items you need to take care of your furry friends? We've got you covered. This piece will take a detailed look at the best online pet shops in Singapore.
What Are The Best Online Pet Shops?
Without any doubt, online pet stores are your best bet to help you attend to the needs of your favourite small animals. We've compiled a list of the best online pet stores:
5 Best Online Pet Shops in Singapore 2022
1. Moby's Petshop
2. Bubble Pets
3. Pet's Gantry
4. Happy Town Pets
5. Good Dog People
1. Moby's Petshop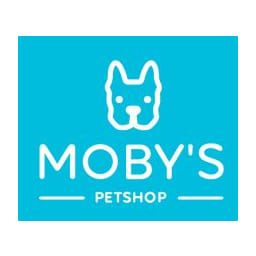 Website: https://www.mobyspetshop.com/
SMS / Whatsapp / Call: 8823 5699 (Mon–Sun: 10am–10pm)
Overview
Moby's Petshop is considered by many people in Singapore as the go-to for any and all issues pet-related. The number of years they have spent in the service of pets and pet owners makes them one of the reliable pet shops in Singapore that guarantees quality service round the clock. Moby's stands out from many pet stores around the world because it was founded by a pet and his daddy that understand better than most the inconveniences that riddle pets and their owners. And this can be seen in their delivery process as they ensure all pet supplies are delivered within a 48-hour window with the option to return within a 30-day window and support the local animal welfare groups and shelters.
Standout features
Service for all animals: One general issue that many pet owners complain bitterly about is being unable to find pet supplies for their pets in most pet shops they walk into. There are some shops that cater only to the welfare of dogs and some strictly for cats. While this is great for owners of those specific pets, it would be a cause of headaches for people that have other pet species. You would have no such issue with Moby's Petshop. It is your one-stop for all your pet needs, offering services that cater to dogs, cats and other small pets.
They have a newsletter: They having a newsletter is a testament to the good work they are doing and continually willing to do. It shows that this store owned by like-minded pet owners is not just a money-grabbing opportunity but willing to go above and beyond to get pet owners correct information about pet supplies, grooming services and other information that would be especially beneficial to new pet owners.
Mobysaves: One of the reasons this outfit is considered one of the best online pet shops in Singapore is the amount of value it willingly gives people that use its services. A great example is Mobysaves which helps customers get cat food, dog food, other pet food products and other et supplies delivered to their doorstep in agreed periods to save money without cutting back on the expected quality.
2. Bubble Pets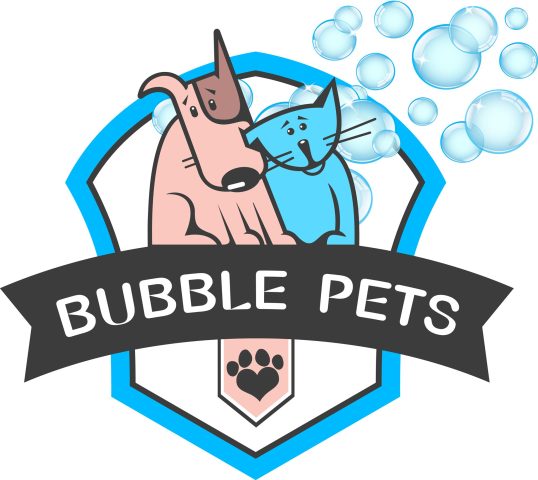 Website: https://bubblepets.com.sg/
Physical store address: 1 Tampines North Drive 1, Singapore 528559
Contact: +65 9186 8577
Mail: [email protected]
Overview
Many pet stores claim to be founded and owned by pet owners, but not many can back up the claim as well as Bubble pets. Its co-founder holds a specialist diploma in Vet Clinical Practice and Pet Care Management. Asides from getting high-quality items for your fur babies, you are sure to get other services that would help keep your pet healthy at competitive prices. Bubble pets is your one-stop for cat food and other types of pet food for your cute tiny pets. Every time you log in to their website, you are sure to find value for you and your pets. If you checked right away, you would see that dental chews are being offered for sale at the most discounted prices anywhere on the internet.
Standout features
A blog page: We learn every day, even more so when the life of our cute furry friends is in our hands. There have been several unpleasant scenarios between pets and their hoomans that could have been avoided with the right piece of information, and that is exactly what you get with bubble pets' blog. The blog is a repository of important yet fun knowledge that would improve the quality of your life and that of your furry friend.
Adoption and donations: Help does not stop at pet parents or their pets but also extends to animals that need help and even humans that are in need of an animal companion. The site makes it easy for humans to find a home for animals that are in desperate need of love, care and attention. So if you are looking to make a displaced cat or dog happy, you should log into their website today.
Bubble rewards: What if I told you you get paid by bubbles pet for every dollar spent on the website. It seems too good to be true, but that is exactly what it is, the truth. While you are not given actual money back, you are given one point for every dollar spent, and these points can be accumulated to redeem bubble e-vouchers or to purchase products on its online pet store. These rewards do not expire, so you are in no rush to buy products or use your points, and all you need to do to enjoy these juicy benefits is to sign up for free.
3. Pets' Gantry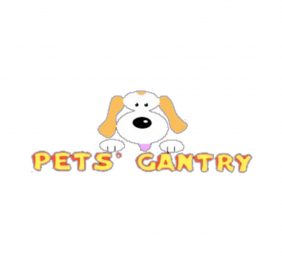 Website: petsgantry.com
Email: [email protected]
Physical Address: Blk 92, Toa Payoh Lor 4 #01-276, Singapore 310092
Overview
Pets Gantry was born out of a commitment to show your animals a high level of attention and express your love for them. Founded by a loving couple, who understand everything it takes to make your small animals happy, you can be sure of the level of quality that you are getting from the pet store.
Due to their profound understanding of animals, it's recommended that you do business with them. They will help you take responsibility for taking care of your pet, and you'll have little or nothing to worry about.
At Pets Gantry, you get more than the best pet products from popular brands but also gain access to detailed information about how to take care of your pets.
Did you know that Pets Gantry is also referred to as the wonderland of pets? If you're one of the numerous pet owners who own small pets, such as birds, reptiles, rabbits, chinchillas, fish, rabbits, hamsters, guinea pigs, and so on, this pet store is ideal for you.
When dealing with Pets Gantry, you gain access to several types of pet supplies and a reliable small pet grooming service. All their products are displayed accurately on the website and physically.
At Pets Gantry, they understand the close-knit bond that exists between children and their small pets. Therefore, they do their best to strengthen the bond that exists between pet owners and their animals.
And that's not enough. They are experts at pet cremation services too. They understand that it can be quite difficult to deal with losing a pet, and it can even be harder to find a place to lay it to rest.
Due to this, they have designed their pet cremation service to take care of the remains of your little furry friends. They specialize in collecting dead animals all over Singapore and cremating them easily.
While Pets Grandy is capable of grooming services, running a pet transport service, and pet boarding, they sell various pet supplies, including food, hay, milk, decor, cage liners, cage accessories, pee trays, toys, feeders, tanks, supplements, feeders and so on.
4. Happy Town Pets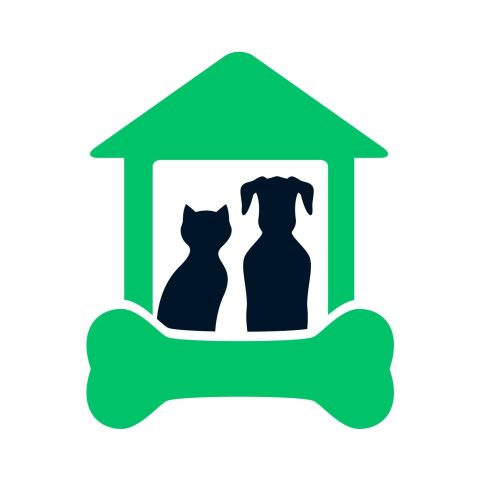 Website: https://happytownpets.com/
Email: [email protected]
Address: 38 Ang Mo Kio Ind Park 2, Lobby A
#02-63, Singapore 569511
Phone Number: +65 84887876
Overview
Happy Town Pets are one of the local businesses that comb the globe for quality products to serve their customers on a platter. They deliver this great service with you, your pet, and the planet in mind, as the company policy is to ensure they only sell eco-friendly and biodegradable products. Although born in 2021, their forward-thinking approach has seen them create exciting business partnerships and featured on the Australian High Commission for their range of top Australian products.
Standout features
Eco friendly: The Ethos at Happy Town Pets is to keep everyone happy, the pet owners, the pets and the earth. The outfit ensures their great service but not at the expense of the planet. They are confident that this is how pet stores will be run in the future, and they are proud to be one of the outfits to usher in this new era of change.
Donations: The pet shop does not stop at helping pet parents, pets, and the planet. The Happy Town Pets initiative extends to local and international causes as the company donates a generous percentage of its revenue to help people, animals and organizations in need.
Pet perks loyalty program: The pet perks loyalty program is a way to reward pet parents for being nice to their fur babies. It involves earning points when you purchase quality products from the online store, and these points can then be used to buy even more products on the store at huge discounts. Sign up today to earn 100 free points and gain access to a bank of knowledge guaranteed to help you as a pet parent and your beloved pet.
Great Taste Guarantee: This feature of Happy Town Pets will easily help pet owners be comfortable in choosing food & treats from their shop. With this, pet owners may try new and healthy food options without worrying about their dog or cat not liking the products. If they don't like the chews bought from the shop, they can easily refund or exchange within 30 days from receiving the order from their store.
5. Good Dog People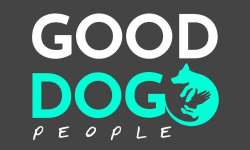 Website: https://gooddogpeople.com/
Email Address: [email protected]
Physical Address: 240 MacPherson Road Singapore 348574 (Only Appointments)
Phone Number: +65 3129 2266
Overview
Here, we have good dog people, a store for people looking for the best lives for their good dogs. It is considered to be the best online pet store for any and everything dog-related. The company considers itself to be solution-driven and not product-driven. The idea behind Good Dog People is not about how many products they can sell but more about how they can help the lives of animals, pet parents and the planet. They enforce this ideology with the quality of products they have on sale as they only offer four and five-star products to their customer. One other way they give value is they offer free pet consultation to pet parents on how to get the best out of their relationship with their animal friend.
Standout features
Live help: Unlike most pet stores, Good dog people give you the help you need the instant you need it. This is made people with the live chat feature where a representative is always available to answer your questions and proffer solutions to any problems you may be having.
Good dog club: The good dog club is a program that allows users to earn points when they purchase products from the store. You receive one point for every dollar spent, and these points can be accumulated to redeem vouchers up to $25. This way, you get more for less compared to what you would get from other stores.
Gift with purchase program: Good Dog People is the only pet store in Singapore to offer a purchase with purchase program at heavily discounted prices. No wonder it is commonly referred to as the best pet store because the value you get here never ends. If you are ordering from their website for the first time, you can get $10 off on top of your purchase! One other way to get your money's worth is with the gift with purchase program. This program allows users to redeem useful gifts (some worth up to $10) for orders above $99.
Academy for dogs: The company offers users, particularly people new to pet parenting, the largest free resource to answer questions they know and do not know to ask. These resources include articles and podcasts that help users to raise awareness on how best to raise their pets.
Things to consider when choosing a pet store
Convenience
As with everything else, how convenient it is to use the store should be a priority. You want to make sure that your choice of the online pet store can deliver your items to your address on time and has a favourable return policy in the event that something is amiss.
Quality
When choosing between online pet shops in Singapore, you want to make a choice that offers you the best quality products. The shop should have several options for you to choose from, and all should be products from reputable brands that ensure your pet stays healthy.
Cost of supplies
When it comes to pricing, it is more about getting value than sourcing cheap products. You want a store that combines quality and affordability seamlessly and gives long-standing customers discounts and coupons to make even more purchases from the store.
Recommendations
Who else has made a purchase from the store? Nobody? There must be a reason why nobody is interested in shopping from that store. Be on the lookout for reviews from other pet parents, but ensure not to blindly follow suggestions and recommendations.
Conclusion
Shopping online for your pets has never been easier. You can get quality products offering local and international products and have them delivered to your doorstep. These websites do not just offer pet food. They also have conditions that allow for free delivery and resource to improve the standard of living for yourself and your pet. One thing is certain regardless of your choice of store. You are in good hands!
Like this Article? Subscribe to Our Feed!
Life tips and life hacks for happiness and prosperity.