5 Best Hair Salons in Singapore 2023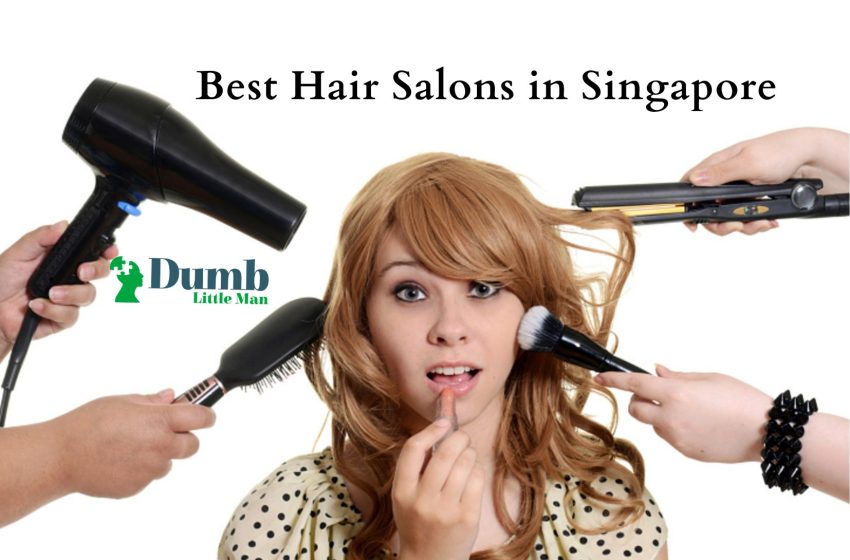 The hair salon or beauty salon is a magical place for most people. One visit and people come out of the appointment looking their best selves ready to take on whatever the day might throw at them. Such an establishment is too important to leave to chance, a bad hair day might take weeks and some months to correct, and time is too precious to have people wait around. The other option is to comb the streets of Singapore looking for hair salons that fit your taste, hair salons that offer services like hair and scalp treatments, hair coloring services, hair wash, and other hair care or hair services. This might seem a good idea when you first birth it, but walking or driving a few blocks would prove otherwise. You could decide to trust your hair to a hair salon based on recommendations, but that might not always work as people have different tastes.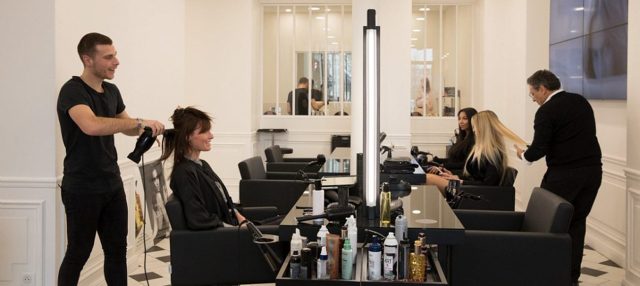 You could try the above and leave yourself vulnerable to several hair woes, or meet the best hair stylists in Singapore right here. Top hair salons, literally the best hair salons in Singapore with years of experience are listed below. The quality of the hairstylists in the employ of the below-listed companies is unparalleled, you have assured a service like no other the second you step into any of these establishments, the A to Z of VIP treatments.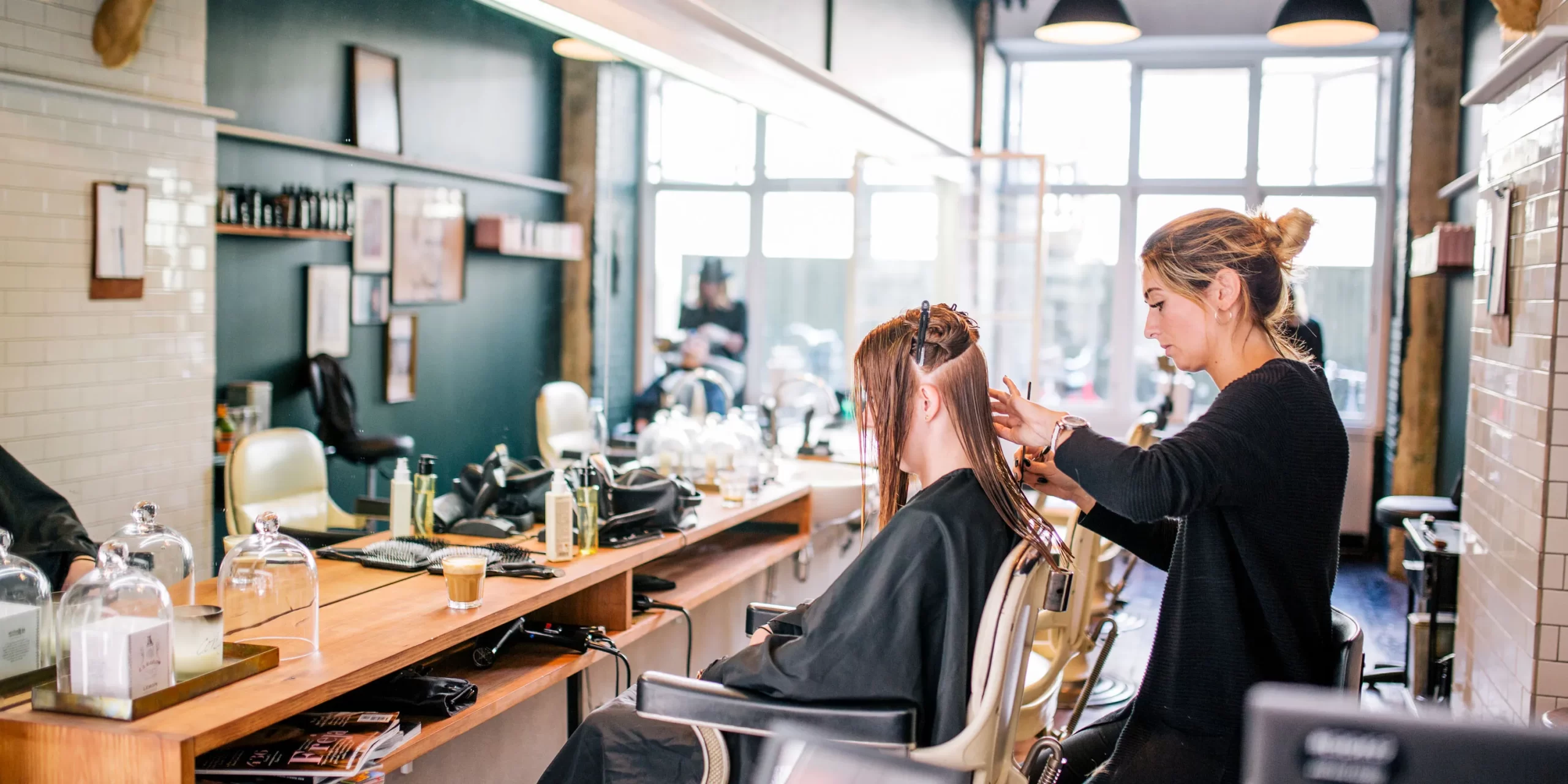 Here are the best hair salons in Singapore:
5 Best Hair Salons in Singapore 2023
Chez Vous: HideAway
99 Percent Hair Studio
Picasso hair studio
Project Hair
Skye Organic Hair Salon
1. Chez Vous: HideAway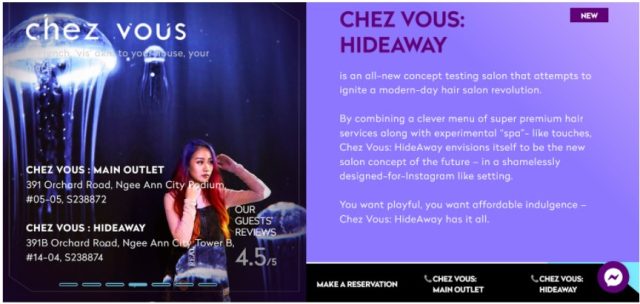 Basic Information
Overview
I looked up this hair salon and one thing that they have more than enough of is awards. Its incredible award collection includes Singapore Women's Weekly Hair Awards, Her World Hair Awards, Harper's Bazaar Hair Awards and Beauty Undercover Annual Best Hair Salon Awards – for multiple categories such as colour, perm and hair treatments. No surprises there or anywhere for that matter, I would expect nothing else from a business that has grown and thrived for the better part of the decade.
The reason the brand is much revered and talked about is that it is a customer-oriented hair salon of the future, and this is made evident with the sheer number of five-star customer reviews. Its transparent and straightforward bundle pricing structure ensures all customers get their money's worth – without any hard-selling of packages nor hidden costs. On top of that, this hair salon ensures that everyone that walks through the door enjoys multiple complimentary spa-like perks, in a highly Instagrammable setting.
At this state-of-the-art beauty salon, you get access to high-speed internet access while you get your hair done, soft and plush pillows/cushions for the most comfort and even blankets for a home-away-from-home experience.
Services
The Chez Vous services are divided into basic and premium castes:
Basic Services:
1 Tone Colour Without Bleach
Highlights With Lightener of High-lift Colours
Balayage with Lightener
Airtouch Balayage with Lightener
Ombre with Lightener
Sombre with Lightener
Bleaching
Toning
Cold Perm
Root Perm
Double Repair Hair Treatment
Tokio Inkarami Hair Treatment
K-Gloss Hair Treatment
Tokio Head Spa
Premium Services:
Bespoke Keratin Treatment
Movement Perm
Soft Rebonding
Growth Factor Scalp Therapy
Caucasian Highlights / Balayage
Pricing
The following are the bundles offered:
1 X Basic Service + Haircut = $199 + 7% G.S.T.
2 X Basic Services + Haircut = $299 + 7% G.S.T.
3 X Basic Services + Haircut = $399 + 7% G.S.T.
4 X Basic Services + Haircut = $499 + 7% G.S.T.
Additional top-up payment of $99 + 7% required for each premium service due to higher costing.
2. 99 Percent Hair Studio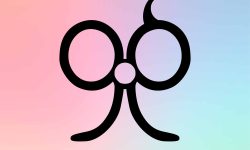 Overview
The 99 percent Hairstudio was founded in 2011 with the belief that "99 percent is an experience to be learnt daily, to always give a hundred percent to customers". Over a decade later, it would be fair to say they haven't disappointed. They have become one of the best in the industry, so highly rated that they are the only Wella flagship salon in Singapore. 99 Percent is a pacesetter among Hair salons in Singapore, as they regularly create hair colouring trends in the industry. They have salons at Orchard Central, Haji Lane and Bedok point in Singapore.
Services
Their services cover a variety of offers which include:
Speciality: This includes different brands of Keratin treatments the hair salon calls "Wonderlast treatment". There are four sections based on hair length which are: very short, short, mid and long hair.
Appetizers: This includes a set of low cost and primary services like the hair cut, wash and blow, hair styling, fringe cut, eyebrow shape and makeup. Both the haircut and wash and blow services include basic head massage as add-ons.
Entrees: The Entrees service is the main course. Duh. It's all in the name. It includes hair colouring treatments like the single shade colour, double shade colour and the creative colour that comes with one lightening or bleaching. There are also bleach and colour tone rinse add-on, straightening, natural waves/curls and permanent curls services.
Signatures: This category mainly concerns hair spa treatments. They offer hair thinning and hair loss treatment, balancing scalp, dandruff scalp, general hair treatments, and hair and scalp treatments.
Complimentaries: The complementary services come for free with some strings attached. There is basic head massage which comes with some hair services, scan service for everyone, the fringe cut which is for members and WiFi for you!
It is recommended that you book ahead if you want to try any of these excellent services.
Pricing
The price range swings from low-cost quality services to costlier but not less worthy services.
Speciality: The price of the Wonderlast treatment varies with hair length, from $300 for very short, $350 for short, $400 for mid and $450 for long hair lengths.
Appetizers: The haircut costs $59, wash and blow costs $39, fringe cut costs $9, styling ranges from $50 to $150 depending on the type, eyebrow shaping costs $10, and makeup costs $89.
Entrees: The Single shade colour ranges from $109 to $259, the Double shade colour ranges between $179 and $329 and the creative colour from $239 to $389. Bleach and Colour tone rinse add-on cost $50 each. Straightening and Natural waves/curls both range from $189 to $339, and permanent curls range from $149 to $299. These ranges cover the four hair lengths with a $50 difference between each successive length.
Signatures: The full hair thinning and hair loss treatment costs $169, the balancing scalp, dandruff scalp, and hair treatment cost $89 for basic and $169 for the full package. The full hair and scalp treatment cost $169.
Complementaries: They are compliments of the house, Captain Obvious!
3. Picasso Hair Studio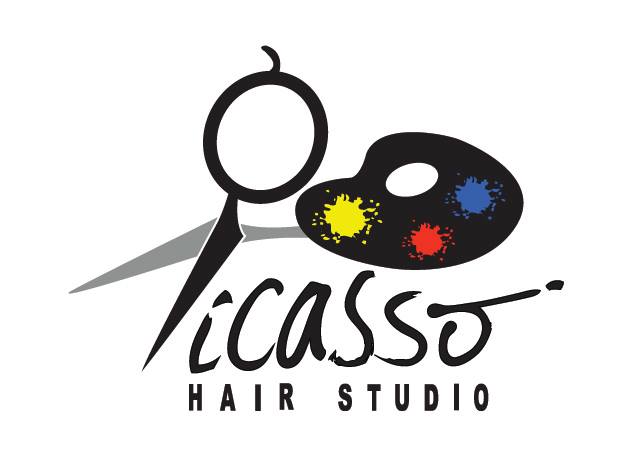 Overview
A person's hair is a very important aspect of how they represent themselves and what they want to project to the world. Therefore, a salon needs to be able to both offer high-quality hair services and create an environment that allows customers to feel pampered when they visit. Picasso Hair Studio, one of the best hair salons in Singapore, has achieved both.
Picasso Hair Studio is one of the best hair salons in Singapore, offering premium hair services at affordable prices. They pride themselves on their highly-trained and skilled stylists who are not just friendly and welcoming, but also extremely knowledgeable and professional.
Regarded as Perms and Creative hair colouring specialists, Picasso Hair Studio's team of experienced hair designers are trained in recognizing face shapes and skin tones. They use this knowledge for their clients' benefit by recommending the best hairstyles that will bring out your natural beauty!
A typical Picasso experience means that the stylists will analyze your:
Face shape – a detailed analysis of your face will be performed to determine which hairstyles fits you the most.
Height and Built – I bet you didn't know what your "height and built" has to do with hairstyles. Well, their stylists will measure your "height and built" to determine your golden hair length ratio and the types of curls and fringes that best suit your overall look.
Skin tone – to bring out your glow, your skin tone will be analysed to determine what shades of colour fits your skin tone.
Services
Picasso Hair Studio offers professional hair services for your stylish hair that will give you
a new look. Their services include:
Haircut/

Hair treatments

and Hair Styling  for men and women
Perm and Rebond services include Root Perm, Korean Wave Perm, DigitalL Perm, Volume Perm, Rebound Perm, Japanese perm, Fringe rebonding, Soft rebonding, C Curl rebonding, and S Curl rebonding.
Hair Colouring services that include Root retouch, Bleach, One tone

hair colour

, Non-ammonia colour, Basic highlights, Balayage Highlights, and Caucasian Highlights.
There are many hair salons in Singapore to choose from, and it is not easy to find the best hair salon for your needs. But if you're looking for a salon that offers a perfect blend of premium hair services and affordable prices, then Picasso Hair Studio is the place for you.
Pricing
Part of the Picasso experience is that you do not need to break the bank to have your hair done, they strive to make their customers look their best while maintaining a budget-friendly price.
Haircut for men and women is from $38 – $96 only, the price for hairstyling ranges from $24 -$95 and hair treatment is from $125 – $405. Perm/Rebound is from %95 – $405 only while Hair Colouring is from $85 – $420 only.
Beauty is not only for the rich and famous but also for you. You deserve to look your best every day, so do make it a point to visit one of the best beauty salons in Singapore – Picasso Hair Studio today!
4. Project Hair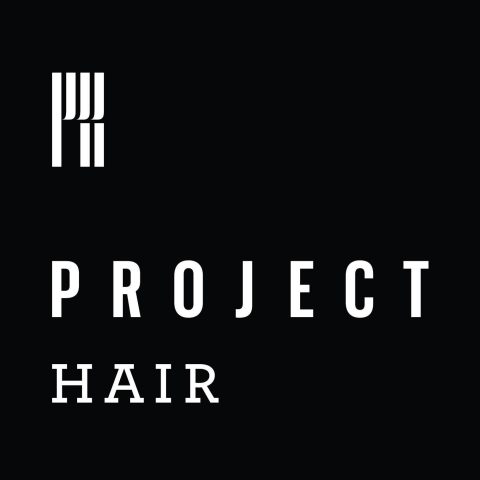 Overview
Project Hair is considered one of the best hair salons in Singapore due to its commitment to giving excellent service to customers. This commitment shows why their Customer reviews are so impressive. The hair service provider takes pride in always being transparent with customers. They have a salon in Katong and another in Jurong.
Services
As with the other hair salons on the list, Project hair offers a wide array of services. They include:
Classic: This section involves hair services like Cut, wash + blow, wash and style, and the fringe cut.
Colouring: This service includes hair colouring, highlight, lowlight, bleach, and Roots retouch.
Straightening and Perm: The straightening services on offer are: Fringe, half head and soft rebonding. Furthermore, there are three types of Perms on offer: Roots, Technical and Digital.
Treatment: This is for people with some hair concerns. There are different services on offer and they include KMS treatment, Goldwell hair and scalp treatment, Kerasilk treatment and the K Gloss treatment which is available in the Jurong Salon only.
Specials: This program is for kids aged 12 years and below. It includes haircut, wash + blow, and wash and style.
Makeup: The hair studio also dabbles in facial features by offering Full face makeup if you want some extra work on your facial features. The service includes faux eyelashes and ampoules. Booking in advance is required for this service.
VIP and Service packages: The VIP Packages are split into three, namely Gold, Silver and Bronze. The Service packages are 6 + 1 haircut for men and 6 + 1 haircut for women.
Working hours
Project Hair Salons are open from 11 am to 8 pm on Mondays, Tuesdays, Thursdays, Fridays and Saturdays. They also open from 10 am to 7 pm on Sundays. They don't open on Wednesdays except for two weeks before the Chinese new year. Christmas Day, New Year's Day and the Chinese new year are also non-working days.
Pricing
It is important to note that these prices are always subject to change. Besides, the services with base prices are priced based on hair length.
Classic: The cut, wash and blow service costs $52 for women and $42 for men. Wash and blow costs $32 onwards, wash and styling $60 onwards and fringe cut $10.
Colouring: Colour, highlight, lowlight and bleach services cost $120. Roots retouch costs $100 and Goldwell conditioning serum $25.
Straightening and Perm: Fringe, Half head and soft rebonding cost $80, $150 and $290 onwards respectively. Roots, Technical and digital Perms cost $150, $200 and  230 onwards respectively.
Treatment: The KMS treatment and the Goldwell hair treatment cost $100. Goldwell scalp treatment costs $120, Goldwell hair and scalp treatment costs $180, Kerasilk treatment costs $300 onwards, and K Gloss treatment costs $180 onwards.
Specials: Both haircut and wash + blow services cost $28 while wash + style costs $40. Secondary school students also get a 15% discount if they have a valid student pass.
Vip and Service Packages: Cost $1500 at 25% discount, silver costs $1000 at 20% discount and bronze costs $500 at 15% discount. The Service packages cost $252 for men and $312 for women.
Are you not impressed?! Book a hair appointment today to take advantage of these marvellous offers.
5. Skye Organic Hair Salon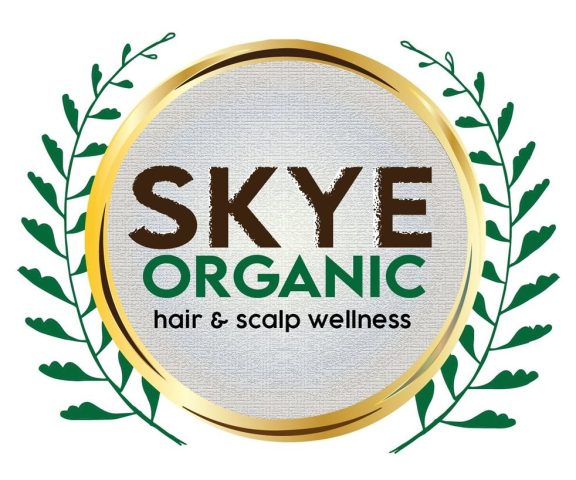 Overview
For many of us, a visit to the hair salon is not just about getting our hair done- it's about spending some time out of our day to relax and enjoy ourselves. And what better way to do that than in a hair care salon that has attentive and qualified hairstylists who know all the latest trends of hairstyling, hair treatment, hair cut and hair growth. At Skye Organic Hair and Scalp Wellness, your well-being, looks, and enjoyment is the primary concern. They provide premium hair services aimed at creating truly pleasurable occasions tailor-made just for you, in an intimate boutique style environment.
Today a lot of people are looking for the best hair salon in Singapore. If you're one of them, you're in luck! Skye Organic Hair and Scalp Wellness is one of the best hair salons in Singapore no wonder they have been awarded Best in Singapore by The Fun Team and Singapore's Finest Services by the Singapore finest services.
Skye Organic Hair and Scalp Wellness offer premium hair services including hair rejuvenation and scalp services at affordable prices, their experienced beauticians and hair therapists are dedicated to improving your scalp and hair structure. From detox treatment, deep vapour-cleansing of the scalp and scalp physiotherapy to hair reconstruction and mineral/vitamin treatments.
Their Hair treatment, essential hair colouring and scalp treatment are safe and non-toxic, you are sure to have no skin irritation or itching of any form or any side effect as they use only organic ingredients for all their services.
At Skye Organic Hair and Scalp Wellness, you get to enjoy:
Premium

hair services

by experienced beauticians and hairstylists.
Having your hair done in an intimate boutique style environment.
The best for less price.
Services
Their services include:
Hair treatment – Brazilian Keratin Treatment with Quality Soothing Products, for soft and beautiful hair. It doesn't matter what your

hair condition

is, they have the best hands to treat and rejuvenate your hair.
Hair colouring – Safe Hair Coloring.
Signature Scalp Treatment – safe care for your scalp.
Brazilian Blow Out – 24K  Brazilian Blow Out and 999K Brazilian Blow Out.
You can also patronise their customize packages such as Scalp Purity Treatment, Signature Scalp Comfort, Intensive Hair Loss Treatment, Sebum Control, Age Freeze Management, Organic Hair Thickening and Definition, Special Hair Care Therapy during Pregnancy, and Ginseng Extract Hair and Scalp Treatment.
Skye Organic Hair Spa Salons uses High-Quality Products in their specially developed Herbal Hair Treatment, Hair cut and Colouring services
Pricing
Skye Organic Hair and Scalp Wellness are known for their reasonable prices, so you will not break the bank to get your hair done. It aims to make its customers look their best while maintaining a budget-friendly price.
Singapore is a popular destination for tourists and locals alike. In addition to its many attractions, one of Singapore's biggest draws is its luxury lifestyle. Skye Organic Hair and Scalp Wellness is the place to go if you are looking for the best of Singapore's hair services at affordable prices.
Conclusion
There you have it, choosing the best hair salon Singapore has to offer has never been easier. Instead of searching over and beyond, you can now make calculated, informed decisions. Above is a list of the best hair salons in Singapore, how they differ from each other, their unique services and how much it would cost you. Ensure you take all these factors before making your choice of a hair salon. Good luck with hair salon shopping!
Like this Article? Subscribe to Our Feed!
At Dumb Little Man, we strive to provide quality content with accuracy for our readers. We bring you the most up-to-date news and our articles are fact-checked before publishing.