The Best Foodie Cities In America You Should Totally Visit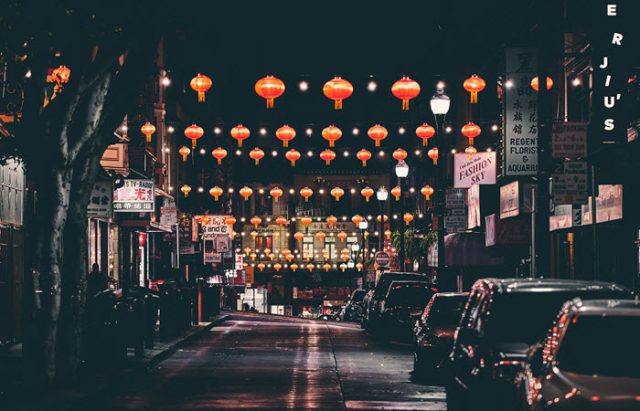 If you're a foodie and looking to expand your culinary horizons, have you considered what the US has to offer? The States is absolutely jam-packed with diverse cultural food options. The best foodie cities in America won't disappoint you.
Whether you're seeking hometown dishes, a gourmet experience or something with a foreign-twist, the US is often described as a 'foodie's haven'. It will definitely be a great destination for you.
As such, here is a list of the five top US cities that foodies should visit!
New Orleans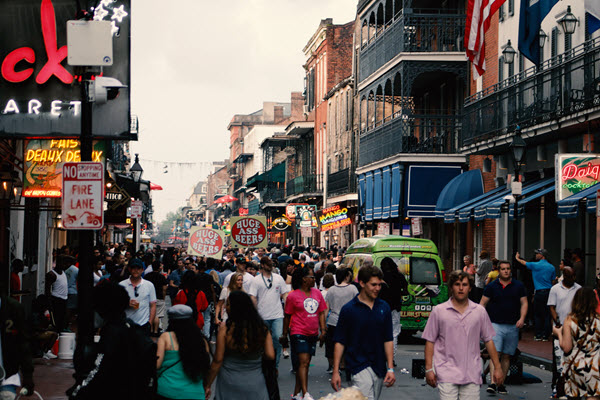 At the top of our list of the best foodie cities in America is New Orleans. It's well-known for its Cajun and Creole dishes. Some of them have a direct influence from Spanish, Italian or African cooking techniques.
One of the most popular dishes that you will find scattered throughout the city is Gumbo. If you've never tried it, then you're missing out.
Gumbo is a stock-based broth that contains a choice of meat or seafood. It's packed with peppers, celery, and onions.
If you're looking for something sweet to compliment your main course, New Orleans is also famous for its Beignets. These beauties are squared pieces of fried dough with a huge coating of sugar.
If you're after a fine dining experience, the likes of Leah Chase and Susan Spicer both have highly rated restaurants in the city.
San Francisco
While San Francisco is best known for its tech-savvy population, this appetite for innovation also extends to its food industry. For those of you that have a taste for the good living, San Francisco is home to heaps of Michelin-starred restaurants. This includes Quince, the French Laundry, and Atelier Crenn.
If you're looking for a more casual eating scene, the city has a range of international-themed locations.
If you're after Mexican food, head over to the Mission. Italian? North Beach is your best bet. The city even has its very own Chinatown for those after an Asian-inspired serving.
Regardless of where you choose to dine, San Francisco has an excellent reputation for sourcing ingredients locally. As such, why not head over to one of the 50+ farmer's markets scattered around the Bay Area to experience local produce in its purest form?
Berkeley
With the Californian city of Berkeley topping a recent list as the Most Cultural Student City in the world, it will come as no surprise to learn that its foodie scene is just as diverse. The city has everything — from popular street food vendors selling traditional Indian delights, to award-winning Brunch eateries serving up dishes from the South of France.
If you instead fancy grabbing yourself a Burrito, then you'll want to head over to Cancun restaurant. If tacos are more your thing, then Picante in West Berkeley produces its corn in-house.
Bekerely is also great if you like the sound of washing your evening meal down with some locally produced craft beer. The city is home to a plethora of home-brewers, some of which can be enjoyed while watching a local band.
New York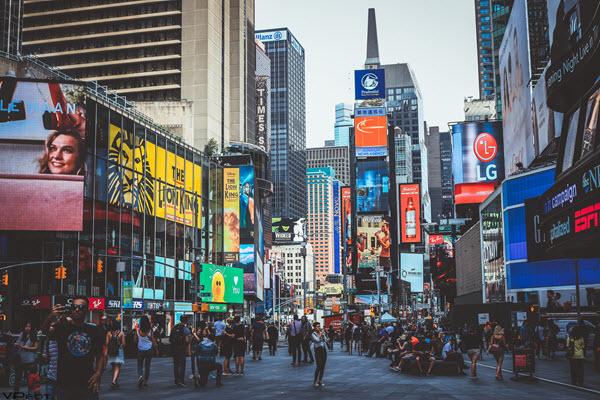 Ah, New York, New York.
The city is so great that they decided to name it twice! The Big Apple is potentially one of the most diverse cities in the US, especially with respect to its internationally acclaimed food scene. No matter what type of dish you're after, New York has something to suit all budgets.
If you're in a rush and want to grab a quick bite, the streets of New York are packed with hotdog vendors and Pizza parlous. The city is also famous for its bagels, so we'd suggest heading over to Tompkins Square if you're looking for the real deal.
Outside of its more casual scene, New York also has a range of options for the fine diner. Celebrity chefs such as Alex Guarnaschelli and Marc Forgione have highly rated restaurants in the city, so be prepared to splurge!
Los Angeles
Last but certainly not the least in this list of the best foodie cities in America is Los Angeles. While the city is home to some of the most expensive properties in the world, don't be fooled into thinking that the foodie scene follows suit.
On the contrary, Los Angeles is well known for its top-rated, highly affordable street food eateries. Whether you're into Mexican, sushi, Lebanese or vegan-inspired dishes, Los Angeles is the place to be.
You'll also find heaps of boutique-esque food trucks scattered around the city. Some of them serve the best tacos and bagels that Los Angeles has to offer!
See Also: 7 Reasons to Head Over to Seoul Right Now
Like this Article? Subscribe to Our Feed!