5 Best Food Photographers Singapore 2023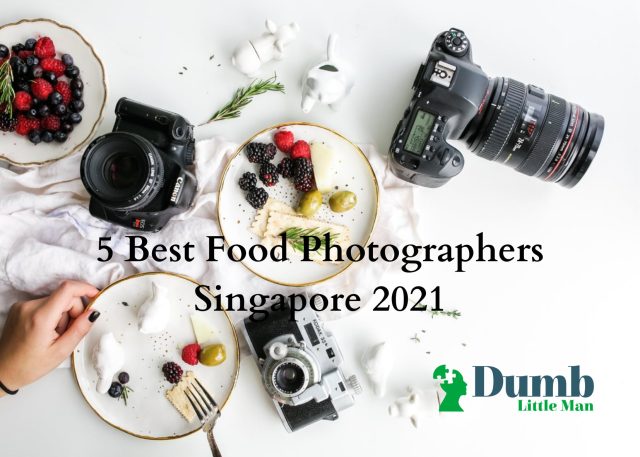 Food is an important aspect of life, and when captured in the most amazing way, it can leave the viewers in awe.
Making food is one thing and great food photography is another thing. When a chef and a food photographer come together, the results are bound to be mind-blowing. Good food photography can attract customers and commercial clients.
A good photographer food image can have you licking your screen and even give you some nice food ideas. It's no doubt that food images captured by professional food photographers can leave you salivating.
Scientifically, photographed food can ignite a sudden craving or hunger. This is because of the hormone called Ghrelin that is produced in the stomach. It is responsible for creating appetite. When you see a food picture, Ghrelin is released into your bloodstream, thus, increasing your appetite.
Food photography is one of the most challenging types of photography. It requires a lot of hard work and dedication. Every piece must be placed carefully and perfectly. The best food pictures are created by dedicated and skillful food photographers.
Good lighting is a very important part of food photography. Food photographers use two types of lighting; natural lighting and artificial lighting. When working with natural light, it's advisable to use a diffusor to improve the quality of light.
Food photographers are typically creative people. The best food photographers emphasize every single detail in their food photography.
Brief History of Food Photography
In the olden days, food photography was heavily influenced by still-life paintings. Most images were fruits used as traditional symbolism, for example, grapes for excess or peaches for fertility.
Scholars believed that food photography began with "A Fruit Piece" in 1845 by William Henry Fox Talbot.
In the 1920s, many artists began using food in their images as props. A good example is American photographer Edward Steichen who was well known for creating fabric prints through images of sugar cubes.
In the 1940s,  commercial food photography was largely seen. Food companies like Crisco and Aunt Jemima began to produce free cook booklets for promoting their products. These booklets contained recipes and clear images of their products.
Food photography became popular upon the creation of Gourmet Magazine which ran from 1941 to 2009.
Irving Penn, an American food photographer who was a well-known editorial photographer at Vogue from 1943 till 2009, remains one of the notable names in food photography.
Another notable food photographer of our age is Quentin Bacon who has taken images for cookbooks by Michelle Obama, Gordon Ramsay, and many more.
Carl Warner is another contemporary food photographer that has earned a soft spot in the hearts of food critics.
Food photography has evolved in the modern day. Now, we see cookbooks with delicious recipes of fresh food and savory foods made from fresh ingredients. We also see cookbooks made by a vegan chef or a vegan recipe developer that contains vegan recipes and plant-based recipes.
Singapore Food
Singaporean cuisine is influenced by several cuisines including Malay, Indian, Peranakan, Indonesian, Chinese traditions, and Western traditions particularly English and Kristang. It is also influenced by neighboring countries including, Japan, Korea, and Thailand.
We have put together the top food eaten in Singapore and how there are made.
Most Popular Singaporean dishes
Singaporean dishes, just like every other Asian dishes are full of a lot of spices, herbs, including vegetables. Most of the dishes contain gravy that accompanies the food.
Below is a list of popular and all-time Singaporean dishes that can be found in hawk centers and restaurants.
⫸ Hainanese chicken rice
This is a very popular dish and an absolute favorite in Singapore. This delicacy comprises steamed chicken served with rice cooked in chicken stock. You can tell that it has an amazing aroma. It is an all-time favorite dish that can make for a fulfilling lunch. You can pour a dipping sauce over it and dive right in.
⫸ Chilli Crab
It is prepared by cooking hard-shell crabs in a semi-thick gravy of a tomato chilli base. After this, it is stir-fried lightly in a paste of chilli sauce, ketchup, and eggs.
⫸ Fish Head Curry
This dish originates from South Indian with influences from Chinese and Malay. It is prepared by cooking a huge head of fish and vegetables in a curry. It is served with bread or rice.
⫸ Nasi Lemak
This meal is served on brown paper or banana leaf. It comprises coconut rice, a slice of omelet, fried anchovies, cucumber slices, deep-fried fish or chicken wings, grilled fish paste, and sambal.
⫸ Laksa
The Singaporean variant of Laksa is katong laksa. It is a dish of rice noodle cooked in spicy coconut curry soup with shrimp, fish cakes, egg, and chicken. Sometimes, tofu puffs are added.
⫸ Char Kuay Teow
It is prepared by frying broad white noodles in black Soya sauce, bean sprouts, fish cake, clams, and Chinese sausage. This dish is found in every hawker centre and restaurant.
⫸ Biryani
Biryani is a fried Basmati rice dish of Indian origin. It is spiced with cinnamon, cloves, nutmeg, and bay leaves and served with chicken, mutton, or fish.
⫸ Oyster omelet
This could be crispy or soft, depending on your preference. It is prepared by mixing egg omelet on the floor and frying with oysters garnished with coriander leaves, crispy bean sprouts, and a sweet, spicy sauce.
⫸ Bak Kut Teh and Rice
This is a dish of Pork rib soup infused with Chinese herbs and spices. It is seasoned with light and dark soy sauce and left to simmer for youse. It is served with rice and came to be eaten as breakfast.
⫸ Ban Mian
It is a dish of noodles cooked in a soup filled with minced pork, anchovies, mushrooms, and spinach. Some restaurants add other ingredients like ish slices, clams, abalone, or prawns.
⫸ Hokkien prawn mee
Hokkien prawn mee is a dish that comprises stir-fried Hokkien noodles with prawns, slices of chicken or pork, squid and fish cake, seasoned with soy sauce, vinegar, and chili.
⫸ Bak Chor Mee
It is a popular hawker dish comprising dry noodles tossed in a savory vinegary sauce filled with minced pork, pork balls, mushrooms, dumplings, tender pork, and liver slices.
⫸ Chwee Kueh
Chwee Kueh is a simple dish comprising steamed rice cake topped with preserved radish called chai poh and served with chili sauce. Many Singaporeans tagged this dish as an absolute favorite.
⫸ Fish Beehoon Soup
It is a dish of sliced fish or deep-fried dish, or a mixture of both served in thick white, milky soup.
⫸ Mee Siam
Mee siam means Siamese noodle in Malay. It originates from Southeast Asia and Thai. It is a dish of thin rice vermicelli. Some restaurants add ingredients like tau pork, fried croutons, hard-boiled eggs, and fried ikan billis.
⫸ Mee Soto
This is a spicy noodle soup of Indonesian origin. You can drizzle some sambal kicap, a black sweet-spicy sauce. From the list above, we can see that Singapore's food is very delicious and the sight must be captured correctly and professionally. In this article, we have put together the best food photographers in the food industry of Singapore.
Best Professional Food Photographer in Singapore 2023
1. Nathaniel Lim
2. Alinea Collective
3. Phocept
4. Joyce Leong
5. Bespoke Food Photography
1. Nathaniel Lim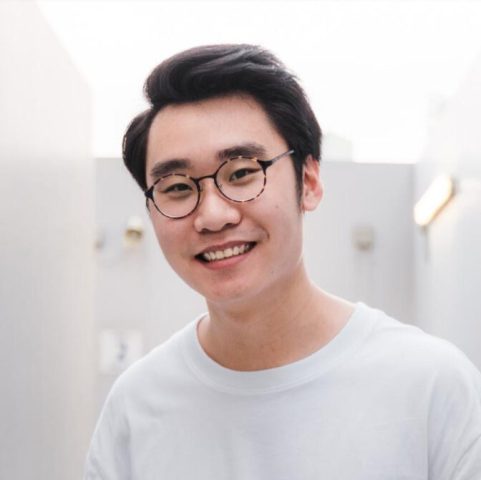 The first food photographer on our list of exceptional food photographers is Nathaniel Lim. Lim is undoubtedly one of the top best food photographers in Singapore.
Nathaniel Lim is a freelance food photographer and videographer. He is a professional food photographer based in Singapore. He does both food photography and videography. Lim is known to produce amazing and vibrant food photos.
Nathaniel Lim is a graphic designer and the CEO of Nathaniel Lim Studio, a small production company specializing in creating top-notch quality photography and videography for websites and social media platforms. Apart from food photography and videography, they also cover other industries such as Fashion, Product, Interior Design, Property, and Wedding videography and photography.
Nathaniel Lim Studio creates amazing content for food businesses owners and food bloggers in a unique style.
Nathaniel Lim studied graphic design and advertising at the university. He began food photography as a videographer at www.sethlui.com where he produced, filmed, and edited food documentaries for social media. He produced a video for the company and went viral with more than one million views on YouTube. The video was ranked #9 most-watched video in Singapore in 2019.
Lim has worked with brands like Din Tai, Cinder, McCormick, Fung, Wheelers Estate, Grab Food, ABC Cooking Studio, and lots more.
Nathaniel Lim is a top-notch food photographer that creates trendy and stunning images of food. He takes food photographs to another level.
If you're looking to hire professional food photographers to produce stunning food photography for food business, recipe blog, and social media, Nathaniel Lim is a good option.
We do not know of Nathaniel Lim's YouTube channel at the moment but you can contact him through these means:
Website: https://nathaniellim.com/
Email: [email protected]
Facebook: https://www.facebook.com/nathaniellimstudio/
Instagram account: https://www.instagram.com/follownat/
2. Alinea Collective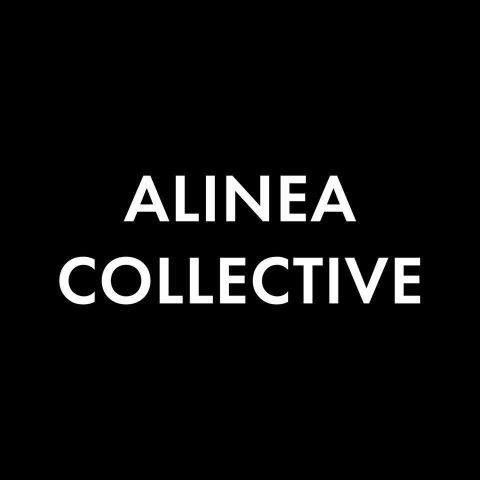 The second food photographer on our list of best food photographers in Singapore is Alinea Collective.
Alinea Collective is a food photography company that was founded by Brayden Lim and Almanda Teo. These two have a huge passion for food and photography.
Brayden is a professional food photographer while Almanda is a professional food stylist. Their mantra, "be in love with the work that you do, and work with others who feel the same," has been their driving force making them be among the list of professional photographers in the country.
Alinea Collective has worked with agencies and clients like Pizza Hut, Singapore Food Agency (SFA), Singapore Airlines, Yoshinoya, NTUC Fairprice, Unilever, Marriott International, Breadtalk Group, and lots more.
Brayden and Almanda's teamwork has saved them a spot in the top food photographers. Their teamwork can be regarded as commendable as they both work together to produce stunning food images.
They have been in the local F&B scene for five years and their works have been featured in both ATL and BTL ads (TVCs, Out-of-home (OOH) ads, food packaging, and publications.
Brayden Lim is the Creative Director and Head Photographer of Alinea Collective. Brayden values teamwork and has continued to work closely with his team of food stylists, graphic designers, digital artists, videographers, and set designers.
Almanda Teo is the head food stylist and art director of Alinea Collective. Food styling is her way of expressing her love for food. Before starting food styling craft four years ago, Almanda graduated with a first-class degree in Psychology from Nanyang Technological University. She served in the field of Psychology for seven years.
Presently, she is a self-taught food stylist whose signature style has created stunning food pictures.
With their professional and artistic way of food photography, they have both created high-quality food photographs.
If you want amazing food photos for your blog as a food blogger, you can contact Alinea Collective on:
Website: https://www.alineacollective.sg/
Email: [email protected]
Facebook: https://www.facebook.com/alineacollective/
Phone: +65 9668 0228
3. Phocept

Phocept began food photography in 2005 and since then have been creating high-quality food photos for their clients. With their long years of experience, they have no doubt earned a spot on the list of best food photographers in Singapore.
Phocept understands that food photographs done by the best food photographers can attract more sales so, they give it their best by working closely with a food stylist to create fantastic food photos and stunning images for a food blog, recipe blog, and any other food business.
If you're looking for a food and beverage photographer, you have got one.
Phocept also specializes in food photography, food signage, event photography, product photography, seminar videography, and event videography. They provide local food stock images or on-location food photography services with their in-house designer theme.
If you're looking for professional food photography, Phocept is the one for the job.
Phone: +65 6811 6809
Website: https://phocept.com.sg/
Email: [email protected]
4. Joyce Leong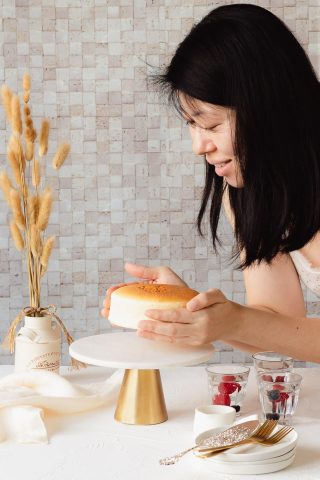 One of the top food photographers based in Singapore is Joyce Leong.
Joyce Leong is an international and professional food photographer and food stylist. Aside from food photography, Joyce also specializes in product photography. She's known for her food styling abilities. She's also known for using lighting, whether natural light or artificial light, to reveal the beauty of a plate of food or product and create bright food images. These high-quality food photos will surely tell a story about your brand.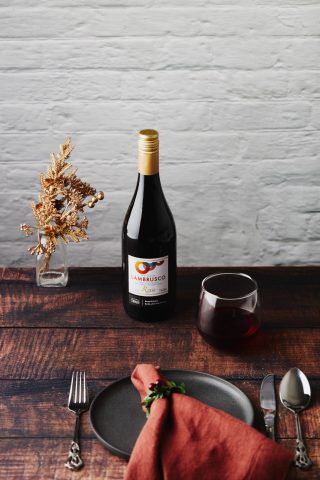 Joyce Leong has been in the business of commercial photography for three years. She has shot many food photos and product photos for many brands. She has been featured among the top 10 best food photographers in many publications. She has been featured in publications such as Foodelia, Canon Asia, Her World, and Shutterturf. Joyce has been ranked No 1 in Singapore in Foodelia.
Joyce started photographing food with her mobile phone as she liked to capture her journey of baking. She began considering being a home baker and looked around for a food photographer. She couldn't find any that could boost her confidence so she decided to begin DIYs. Joyce bought a DSLR and begin to build her skills through numerous online food photography courses.
Joyce landed her first food photography job through an agency. This got her started on this food photography journey.
According to the interview we had with her,
"I'm a firm believer of having a plan before shoot day. I run through the creative brief or mood board together with my client's finalized shotlist. While we may not execute everything according to plan but having it gives us more room and time to play around rather than the time being spent discussing what to shoot next during the shoot. If it's the first time we are working together I would meet up with the client, chef, and the other team members that would be involved on shoot day at the shoot location. This gives me the chance to walk through with the client the space required for the shoot, run through the shot list, the dishes to be prepared in which order, etc so that we are all on the same page for the shoot."
Joyce Leong carefully selects the best props for food photography prior to the day and she can even shoot in manual mode. She allows her clients to choose from her online catalog of props, backgrounds, and surfaces. Other food photographers do not take out the time to do this.
She combines her food styling and food photography skills to create superb food photos for your food blog and social media platforms.
Besides food styling, she provides mood board creation, creative conceptualization, art direction, prop sourcing, GIFs, Cinemagraphs, and Stop Motions.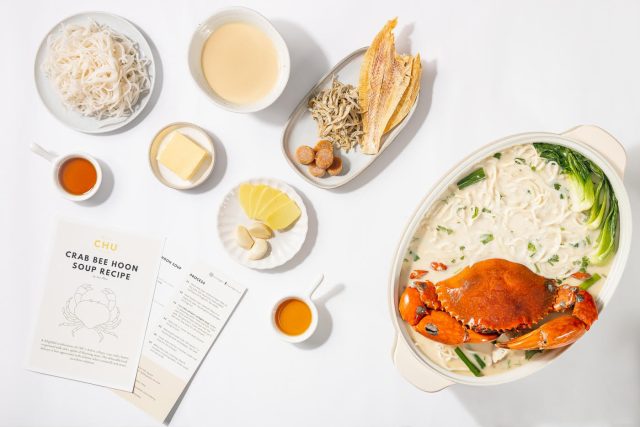 You can reach out to Joyce Leong for your high-quality food photography on:
Website: https://www.joyce-leong.com
Instagram: http://instagram.com/joyceleongstudio
Email: [email protected]
Facebook: https://www.facebook.com/joyceleongstudio
5. BeSpoke Food Photography

The last on our list of top food photographers in Singapore is Bespoke food photography.
Timothy is the director and head food photographer of BeSpoke Food Photography.
Timothy has over ten years of experience in food photography and as a commercial photographer. He earned a degree in Photography from Melbourne University. After graduating with distinctions, he went back to Singapore to pursue photography as a career.
Timothy grew up in a traditional Peranakan family. His family was large and money was an issue while growing up. He wanted to further his education in cinematography overseas but his parents didn't approve of his choice of career. His parents wanted him to become an engineer or a doctor but Timothy had they eye and heart for arts.
During a certain period, Timothy got accepted to study animation and film in Australia. He had shared the good news with his father. His father had told him, "Tim, just get a normal degree and get a stable job."
Determined to pursue his career, he went to Australia where he had a sister. His years in the university were tough but he had scaled through.
Today, Timothy's passion has made him a food photographer, one who has worked with brands like Asian Food Channel, Subway, Liho, Cedele, Laughing Cow, Kenwood, Electrolux, and many more. He has shot over 500 recipes and dishes for many local and international restaurants. Timothy has trained multiple international food photographers and worked with many chefs.
As a professional food photographer, Timothy works alongside food stylists to photograph food and feed the eyes of his clients and viewers with fantastic food photography as they scroll through their Instagram feed. He uses both artificial and natural light to shoot food. His dedication and passion have made him a professional food photographer and earned him a spot as one of the top food photographers in Singapore.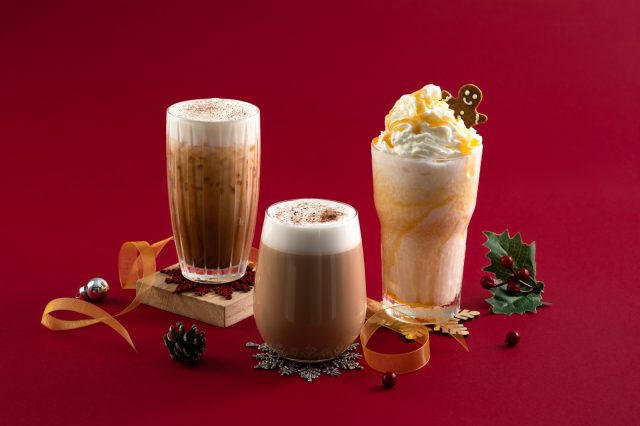 When asked about the advanced skills he has mastered in his career, he replied, "Honestly the most important skill is communication, understanding what the client is looking for even if it is hard to articulate and bring their vision to life."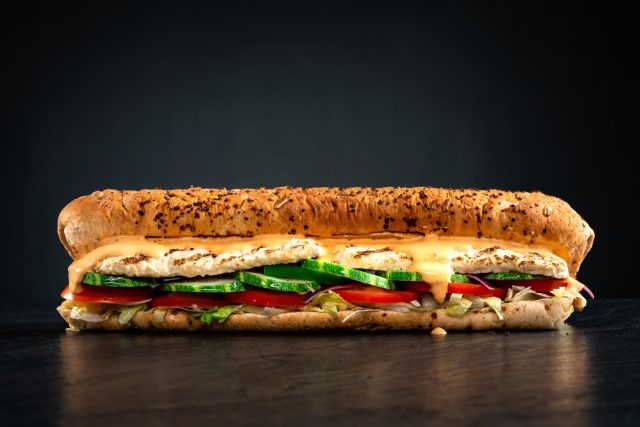 Timothy believes that the one aspect of his photography that needs improvement is Artistic Direction because it is limitless.
Contact BeSpoke Photography on:
Website: https://singaporefoodphotographer.com/
Contact Number: 8338 1249
Email: [email protected]
Conclusion
Food photography is a very popular aspect of photography. It is also quite challenging as every single detail must be emphasized to create stunning food photographs. Food photography workshops are well lit for better and brighter images.
Food photography requires teamwork as food photographers share ideas. Better teamwork means better photographer food image. In case you are one of those who's asked the question, why is food photography important. A recipe developer requires professional food photography for food photos needed for their recipe books or blog.
Restaurants also need professional photography for business growth. Better food photos mean better recognition and better recognition means increased sales. Food photography cost is pocket-friendly, contrary to what most people think. You do not have to break the bank before you can hire a food photographer.
Are you looking for a professional food or product photographer based in Singapore? This article has provided the information you need to hire any of the photographers listed above.