5 Best Financial Advisor in Singapore 2023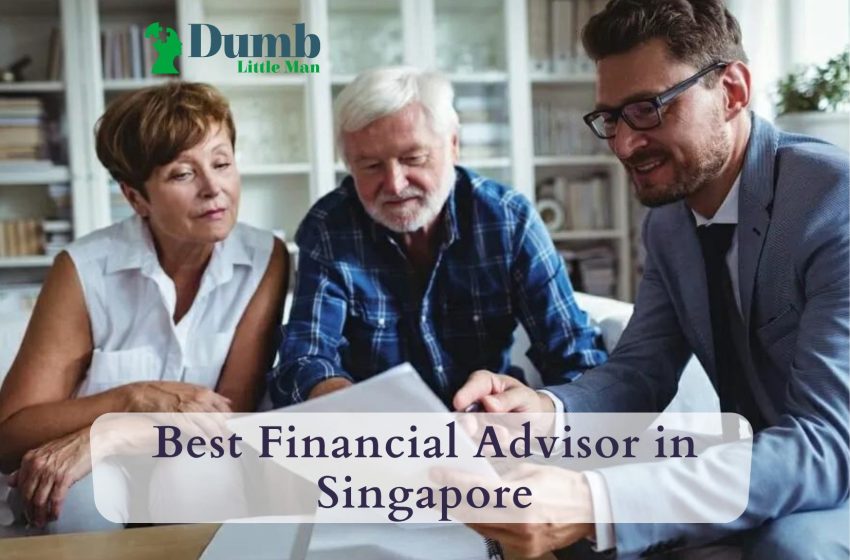 We'd all agree that a financial advisor is critical to financial success. Whether you are rich or not, a financial adviser can do so much to your portfolio. Independent financial advisors and financial advisory firms will help you invest your savings while mitigating financial risk. Keep in mind that financial advisory is not only important for large firms, it is also important for your family's future fortune.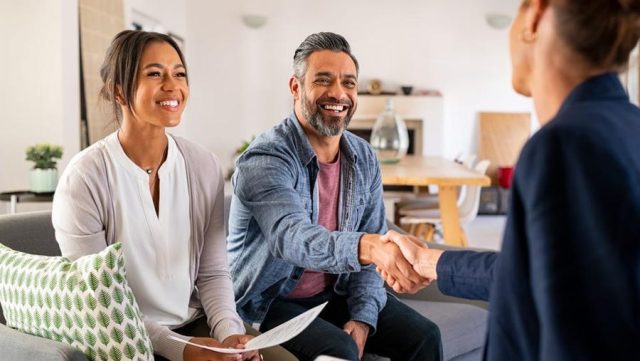 Financial adviser is the same as a financial advisor or financial planner. Financial advisers are experts who offer financial advise and help clients make better financial decision. They provide guidance and help clients select the right financial products for their investment portfolio. In broad terms, a typical financial advisor in Singapore provide a broad range of services. Some financial firms in Singapore even have a one-stop-shop where clients can walk in and select insurance products. Generally, financial advisors in Singapore offer the following services:
Investment funds management
comprehensive insurance management
Tax efficient solutions
Estate planning
Inheritance planning insurance
university planning, and so much more
5 Best Financial advisors in Singapore 2023
1. Belief Advisors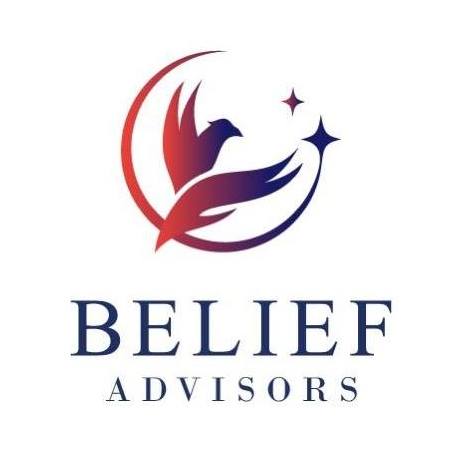 Basic Information
Website: https://www.beliefsg.com/
Address: 2 Tanjong Katong Road #11-28, PLQ 3, Paya Lebar Quarter, 437161
Email:  [email protected]
Overview
Belief Advisors is a team of financial consultants under the Great Eastern Financial Advisers Private Limited (GEFA). This company is a subsidiary of Great Eastern Holdings Limited, a member of the OCBC group. Belief Advisors was initially part of a tied insurance agency model in Great Eastern Life before they decided to switch to Great Eastern Financial Advisers (FA) model so that they can provide a more complete financial advisory experience to their clients. It is interesting that they focus a lot on investments. They believe in a more holistic approach in financial education instead of just pushing traditional insurance and endowment products.
It is common knowledge that Singaporeans express skepticism towards investments. Therefore, Belief Advisors focus more on financial literacy to the populace in making better financial decisions for themselves. 'The Lepak (Relaxed) Investors' book was registered under the National Library Board launched by a collective effort in their team. This book aims to educate people on investments. They have also gone the extra mile to grow a stronger, financially literate community of investors.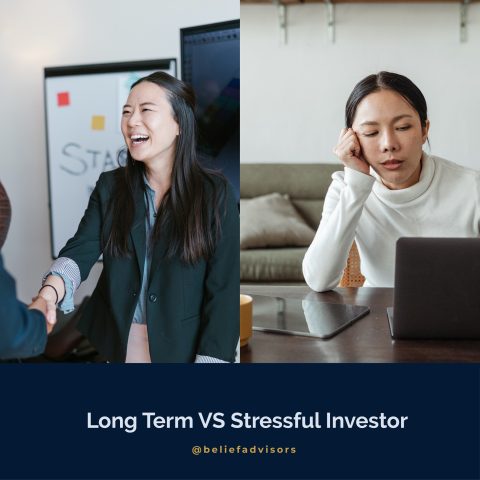 Belief Advisors aim to understand each client's unique circumstances and needs and proffer accurate customized financial planning. Interestingly, their consultants are trained with basic counseling tools to help understand their clients better. They aim to help clients, not just to understand their financial shortfalls, but also clarity in their life goals. Utilizing the GEFA platform, they can access an estimation of more than 90% of ETFs and Unit Trusts available in Singapore. From our research and understanding, they probably have the largest selection of ETFs and Unit Trusts as compared to other FA platforms. We are surprised that they have access to unique funds like NIkko AM Ark Disruptive Innovation Fund and Dimensional Global Targeted Value Fund.
From 2016 to date, Belief Advisors have received recognitions and awards from various organizations. A few of those awards include:
Singapore Management Awards (Gold: 2017, 2018, 2019, 2020, 2021)
IFast Allianz Fund House Individual Champion 2021
Great Eastern Top Investment Linked Policies Manager Group Category (2016, 2017, 2018)
Why Choose Belief Advisors?
Each consultant at Belief Advisors embraces an empathetic approach. They engage clients, try to understand them on a personal level, and offer customized solutions to suit the needs.. Clients can also gain financial education from their community which provides both technical and fundamental analysis on a regular basis. Check out their Google Reviews too.
2. Sony Life Financial Advisers Pte. Ltd.

Basic Information
Website: https://www.sonylifefa.com/
Email: [email protected]
Phone number: +65 6460 9560
Overview
Sony Life Financial Advisers was established in 2017. It is a joint venture of Sony Life Singapore, a subsidiary of Japan-based Sony Life Insurance and Start Securities. Sony Life Insurance has experienced consistent growth in Japan as a leading provider of insurance and life planning products. Sony Life Financial Advisers introduced a shop-type business structure to Singaporeans. Clients can access quality financial products based on their unique backgrounds and needs. This group of advisers currently runs LiveLife. LiveLife is a walk-in insurance shop where consultants can offer insurance solutions, and customers can compare with a wide variety of other solutions.
Sony Life uses adequate technology to provide adequate financial planning. Clients get to receive unbiased consultation sessions from well-paid advisers. They also have the opportunity to compare multiple insurers and select the best. Individuals can start by booking an appointment. Then, meet for a consultation session. Advisors will send a detailed financial report, and will recommend suitable solutions. Aside from LiveLife, Sony Life delivers various services. Clients are assured of well-optimised financial solutions and advice. Advice from relationships managers are devoid of biases and sentiments. This is because Sony Life staff are salaried and not based on commission which is different from traditional salesy insurance staff. Clients can expect top-notch service as financial consultants engage with them from presales to aftersales.
Sony Life Financial Advisers offers a wide range of services. There's a plan for single and active individuals and young working families with kids. People can start a savings and investment plan. They can also opt for health insurance, general insurance, protection, and retirement planning.
Why Choose Sony Life Financial Advisers?
The company has a broad range of products available for clients. As a subsidiary of Japan-based SonyLife, they pack a wealth of experience. Clients will also get customised financial solutions that tackle their unique financial needs.
3. Global Financial Consultants Pte. Ltd.Basic Information
Website: https://www.gfcadvice.com/
Email: [email protected]
Phone number: +65 6532 2711
Overview
Global Financial Consultants is a renowned wealth management firm in Singapore. The company was established by Bruce Barron and Ian McMaho in Australia, 1997. Six years later, they relocated to Singapore. Over the last 25 years, Global Financial Consultants have successfully grown their footmark in the portfolio of many Singaporeans. Their astounding results have attracted and kept clients from all over the nation.
Global Financial has a strong team of highly qualified and experienced financial experts who follow a stringent process to deliver excellent financial planning. Client funds are safe with Global Financial Consultants due to the Monetary Authority of Singapore's(MAS) regulation. Their advisors and relationship managers offer the best financial planning service to Citizens, Immigrants, and Corporations. They assist their clients in achieving their financial goals by giving unbiased reports.
Global Financial Consultants stands out from their competitors as they offer proactive management. Plans are not just dished out to clients. Every asset on a client's portfolio is monitored frequently. Regular portfolio check assures clients of adequate results. Keeping in mind that a client's life trajectories may change anytime, Global Financial Consultant quarterly reviews your portfolio. Frequent portfolio review ensures that the plans help clients achieve their ultimate goals. Global Financial Consultant is not affiliated with any financial organisation. Hence, they can access a wide range of assets and MAS approved plans for their customers. They offer a mix of advisory products and wealth management services. To ensure customers' financial security, they critically assess every client's unique financial circumstances and goals.

Global Financial Consultants provides services such as:
 Savings & Investments
 Insurance & Protection (Self/Family)
 Education Planning
 Retirement Planning
 CPF Investment
 UK SIPP
 Pension
 Tax-Effective Strategies
Why Choose Global Financial Consultants?
With 25 years of experience and a team of independent financial experts, they provide the best services to clients. They service the needs of different customers who want to achieve their financial goals. They combine wealth management and advisory plans to put clients on the path to financial elevation.
4. Providend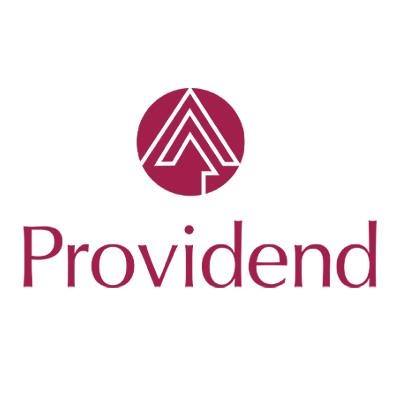 Basic Information
Website: https://providend.com/
Email address: [email protected]
Phone number: +65 6309 2488
Overview
Providend is an independent wealth advisory firm in Singapore. They are a mid-sized company that offers investment management solutions licensed by the MAS. They assist customers with their retirement plans by offering a vast range of wealth management products. These financial advisors have become known for their second opinion on retirement plans. With a free complimentary first visit, client's investment portfolio would be reviewed. On the first visit, they analyse clients' financial concerns and offer adequate solutions. Be rest assured that the plans offered will be unbiased. This is because financial advisors and consultants are not tied to the commission on sales. Instead, all the commission goes to the client.

As one of the best financial advisors in Singapore, they offer four significant products. They specialise in wealth management, risk mitigation, estate planning, and investment management. Providend Financial advisor centre on long term financial planning. They look at customers' values, goals, and lifestyles to understand their unique needs. With the aid of proprietary tools and technology, their expert advisors access the state of the client's assets and expenditures before making a plan.
Why Choose Providend Financial Advisors?
They analyse your assets and portfolio before providing any solution. They take guesswork off their solutions as investing in unsure assets can be risky. With a team of experienced and qualified financial advisors combined with an arsenal of technological tools, top-notch wealth and investment planning is assured.
5. Expat Advisory Group – IPP Financial Advisers Pte Ltd
Basic Information
Website: https://www.expatadvisorygroup.com/
Email address: [email protected]
Phone number: +65 6511 8805
Overview
Expat Advisory Group IPP Financial Advisers is one of the best financial advisors in Singapore. They service high-net-worth individuals and top executives in Singapore. They offer financial planning services to professionals, entrepreneurs, and businesses in Singapore and Southeast Asia. Clients have access to financial products such as:
Life and Health Insurance
Key Owner/Executive Life Insurance
Business Continuation Planning
Estate Planning
Investment Planning
Economic Life Planning and so on.
As Singapore's first financial planning company, Expat Advisory group has over 600 qualified financial planning and life insurance advisers. In 1980, IPP received its Investment Adviser License. At this time, it was the only non-bank financial advisor in Singapore. In early 2000, IPP developed into a full-fledged financial planning company.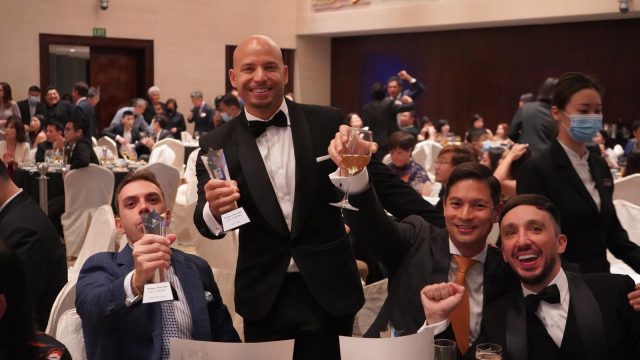 With their wealth of experience, IPP has developed financial processes and methodologies to help clients achieve their financial goals. They have put in place various products to assist their diverse clients. They assist businesses in employee benefits planning. Investors can stack a portfolio of global funds, global property funds, estate and legacy planning and a host of other alternative investments. As an established financial planning company, they have over $1.5billion worth of assets under management. They have serviced over 50,000 clients with over 300 financial advisors. To do this, they offer financial planning and other financial services.
With multi-currency wealth management, they can effectively service local and international clients. They manage trust funds, wills, and pension transfers. They help with international mortgages and tax efficiency. Parents can also receive University fee planning as well.
Why Choose Expat Advisory Group?
They are the first financial planning firm in Singapore. The company has helped thousands of clients achieve their financial goals. They offer a broad range of financial services that Clients can't get from any other financial advisor in Singapore
How do I choose the best Financial Advisors?
Choosing a financial advisor is dependent on your needs and financial objectives. You can choose an online advisor or local advisor. Most online advisors are less expensive. However, if you want to manage robust funds and you need advisors you can trust, local advisors are your best bet. It is also dependent on what you need. If you need a diverse portfolio and stringent financial planning, then seek an advisor that offers such. for instance, IPP Financial advisory firm offers more than just investment funds and publicly traded funds. They offer a much comprehensive financial planning services that involves wills, trust, pension transfers, multi currency management, and so much more. If you need a wild variety of options from a financial advisory firm, then go for such.
How do the best Financial Advisors in Singapore Charge their clients?
There are different ways a financial advisor would earn money from their services. it is best you understand the way you'll be charged for financial advice. However, many a time, the charges is based on the type of financial advisory you consult. Various financial advisory firms comes with different payment structure. Hence you should look out for the financial advisory firms that aligns with you. Let's look at the types of financial adviser and how they charge.
Fee-Only Financial Advisors
These are the best financial advisors to handle your financial portfolio. Fee-only advisors charge a certain percentage on your returns. That is to say, they only make money when you make money. These type of Singapore financial planners will put effort into finding the right asset mix for your financial portfolio. Many a time, they are fiduciaries. Many of the financial advisers on our list offers purely fee-based services.
Commission earners
These type of advisors receive a certain percentage when they refer you to financial investment opportunities. While one financial planner may make money strictly from commission on sales, others may get commission plus their fixed pay. It is not a bad strategy. This is because, many insurance plans are offered with commission. Some independent financial advisors will only offer solutions that clearly help a client's financial future. Others are just sales representative who will offer expensive products even though they don't put you on the path to financial stability.
What Kind of Financial Advisors in Singapore do you need?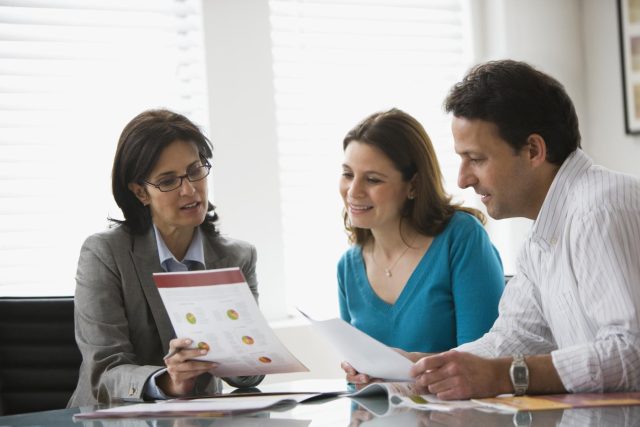 If you just started seeking financial advisory, you may be confused with the terms and titles. To help you grasp these titles, we'd quickly brush over the type of advisors.
1. Investment Advisor: An Investment advisor is a firm or an individual that advices clients and manages their portfolio. An investment advisor is suitable for people with modest income as well as individuals with seven figure portfolio.
2. Financial Planner: Financial Planners uses an holistic approach to offer general financial advice. They design a plan that covers things like budgeting, trust funds, investments, insurance, the family's future, etc.
3. Wealth Manager: They are advisors that work with high net worth clients. They specialise in estate planning, retirement planning, insurance and investment planning, amongst others.
Conclusion
Financial advisors help corporations and individuals stay on top of their finances while mitigating risk. There are various types of financial advisors which we have looked at in this article. To help you make a decision, we've also reviewed the top 5 Financial advisors in Singapore.
FAQs
Is it worth paying for Singapore financial planners?
A good financial advisor will not only offer financial planning services, they will also help you achieve financial freedom. They prioritise your financial objectives and set you to succeed. In scenarios like maternity and job loss, they put you on the right track and give adequate money advice.
Can Financial advisors steal your money?
An unscrupulous advisor can steal your money. Before selecting any advisor, take your time to conduct research. You should also ensure they are regulated and licensed by the MAS.
How much money should I have before meeting financial advisors?
It differs. Some financial advisors in Singapore will request for at least S$100,000 in assets or savings. Most financial planners however don't require much and have offerings that allow you to start small. Consult with these advisors and you'll be told how it works.
Like this Article? Subscribe to Our Feed!
At Dumb Little Man, we strive to provide quality content with accuracy for our readers. We bring you the most up-to-date news and our articles are fact-checked before publishing.