5 Best Dog Training Schools in Singapore 2023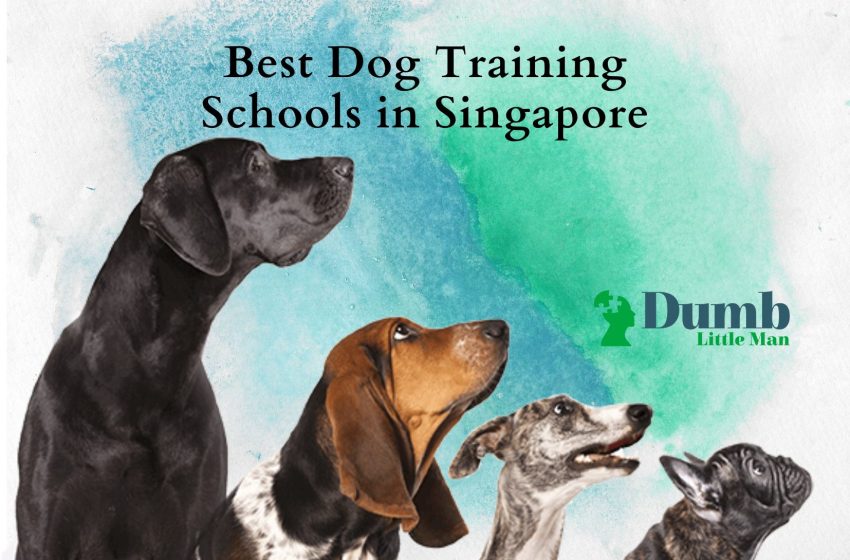 For many dog owners, regular training is crucial for the dog's development. Dog training is designed to make your canine companion smarter and more active. It will also improve the communication between dog owners and pets.
Pet training is tougher than it looks. To successfully train a dog, you need previous experience or deep knowledge about the behavior of canines. Without the right type of knowledge, all efforts at pet training may end in disaster.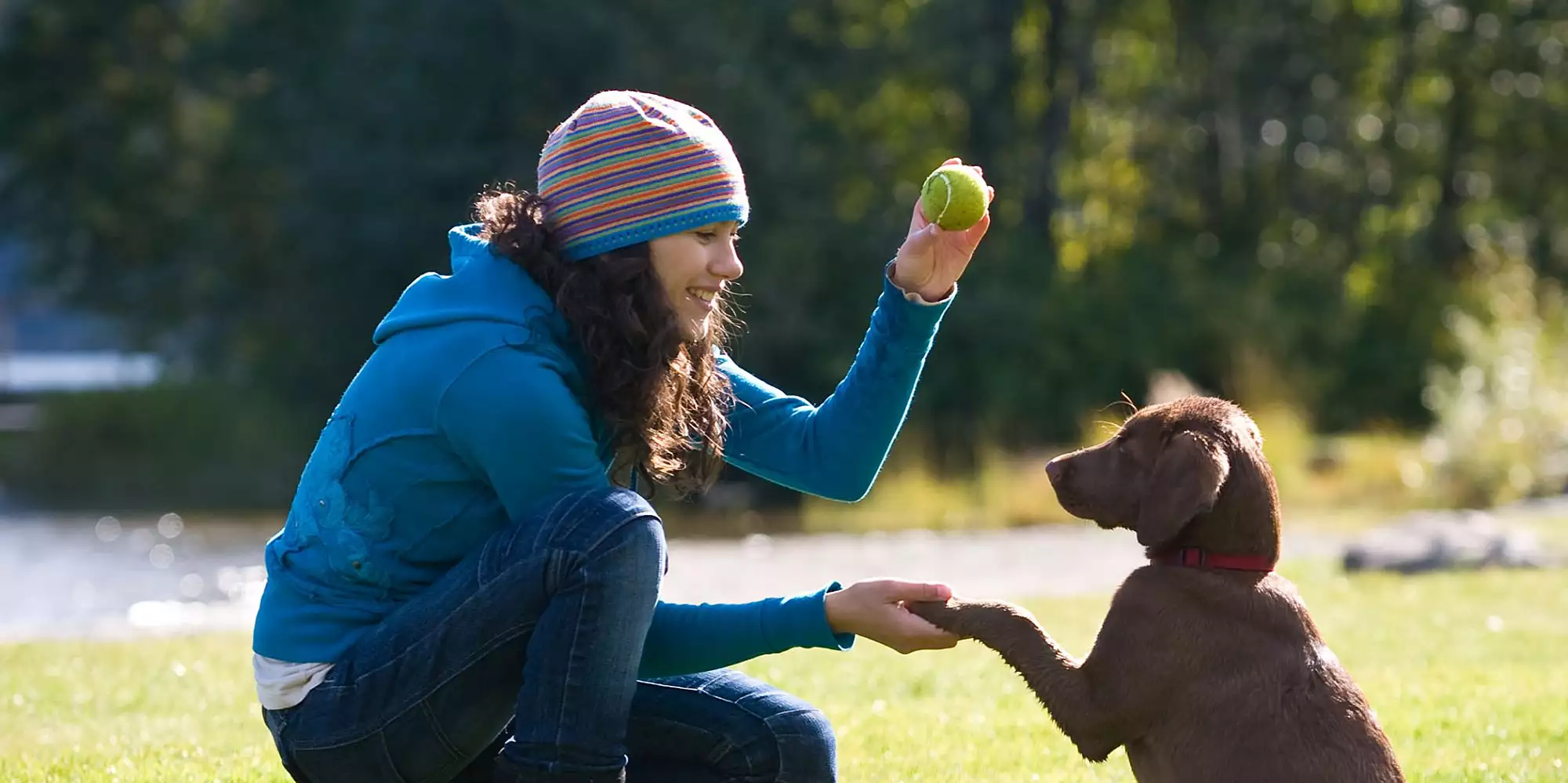 Many dog owners prefer to trust professionals to help them handle their pets the right way. Professional dog trainers will quickly establish a connection with your pet and will not find it difficult to take basic obedience training.
There are hundreds of professional dog trainers and dog training schools in Singapore. They promise to give your dog the best treatment and guidance that money can buy. But not all of them can live up to their word.
Are you looking for a professional dog trainer to take care of your pet? Or are you looking to hire the best dog training school in Singapore? You're at the right place. I've got you covered. We'll be looking at Singapore's best dog training schools in this piece.
Let's begin!
What Are The Best Professional Dog Training Schools In Singapore?
As mentioned earlier, there are several dog training schools in Singapore. However, you have to ensure that you pick the right choice, or you could waste a lot of money.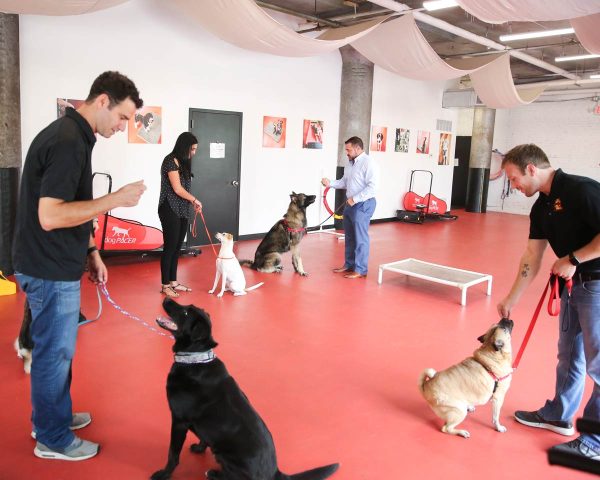 You are looking for a dog trainer to help your dog's mental and physical development. How do you settle on a final choice? Which of the available options should you agree to?
To help your choice, we have come up with the best professional dog trainers list. We have closely reviewed each of them and checked what makes them special.
Here's a list of the best dog training schools in Singapore 2023
K9 Connection
SuperNova International Dog Sports Academy
Mutt Matters
Woofie Dog Training School
Pokedog Training School
5 Best Dog Training School Singapore 2023
1. SuperNova International Dog Sports Academy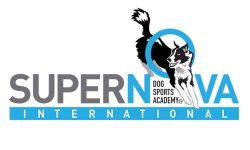 Basic Information
Website: https://www.supernova.com.sg/
Email Address: [email protected]
Phone Number: +65 8268 6489
Overview
Most dog owners are unaware that harsh tactics will not bring out the best in their pets. Instead, it will only force the pets to become fearful and unable to adapt to basic obedience training. Supernova International Dog Sports Academy is an expert at puppy training that uses positive reinforcement training techniques to ensure that your dog is well-behaved, responsive, and confident.
Unlike most dog trainers that use unproven and ineffective techniques to make a profit quickly, Supernova is ready to put in the work and train dogs properly. Since its inception in 2008, this dog trainer has been giving private training lessons to dog owners. With about 14 years of experience in the dog training industry, this professional trainer is familiar with anything you need.
It's essential to note that a knowledgeable founder set up the Supernova International Dog Sports Academy. Shanice, founder, and chief trainer at Supernova, was part of the Singaporean team at the World Agility Open Championships in England ( 2016 ) and the Netherlands ( 2017, 2019 ).
They are one of the best dog training services in the region because they are specialists in puppy training, basic dog obedience, and agility training. What's more? This professional dog trainer, Shanice is also a project adore approved trainer to train adopted dogs in HDB or those adopted from animal welfare groups in Singapore.
So, what makes Supernova stand out from the competition? Well, they have a team of efficient and expert dog trainers. As a result, each pet is treated with optimal care and attention.
When you visit them, you'll find five obedience dog trainers and five dog agility trainers. That's ten certified dog trainers. This means there are more than enough hands to train your canine companion. They also have a popular effective training program known as Train4Me where their dog attends school 3 times a week. Our trainers will train their dogs on basic obedience on the behalf of their owners.   Videos will be sent to owners so that they can reinforce the training at home. Now, that's impressive.
What People Like About Them
To start with, this dog trainer has been around for a relatively long time. A certified dog trainer set up this facilit. As a result, you can expect this service provider to operate efficiently.
They are familiar with different strategies for private training, behaviour modification, dog agility, etc. Supernova International Dog Sports Academy also has a long list of professional trainers to offer your dog the best care and attention.
2. Happy-Dog Training Singapore

Basic Information
Website: https://www.happy-dogtraining.com/
Email Address: [email protected]
Phone Number: +65 918833009
Overview
Happy-Dog Training Singapore is a leading dog training center committed to offering comprehensive, state-of-the-art training programs for dogs and their owners in Singapore. Since its inception in 20XX, the facility has gained widespread recognition for its expertise in dog training, behavior modification, and canine psychology. With a primary focus on strengthening the human-canine bond, Happy-Dog Training Singapore is dedicated to helping dogs and their owners achieve a harmonious and fulfilling relationship.
The seasoned staff at Happy-Dog Training Singapore is made up of licensed dog trainers, experts in canine behavior, and devoted support staff who are all enthusiastic about dogs and their well-being. Dogs learn more effectively and enjoy the process when their trainers use force-free, positive reinforcement methods that are supported by science. Each dog receives a unique training program thanks to the trainers' personalised approach, which takes into account the breed, age, temperament, and previous experiences of each dog.
To meet the various needs of its customers, Happy-Dog Training Singapore provides a wide range of services. These services include basic training for puppies and socialization, as well as advanced training for people interested in participating in canine sports or other activities. Obedience programs are also offered for people of all ability levels. For clients looking for a more individualized training experience, they also offer in-home consultations and one-on-one private training sessions.
The construction of the structure itself was done with the owners of the dogs' protection and comfort in mind. There are spacious, well-maintained, and outfitted with modern amenities indoor and outdoor fitness facilities. To offer dog owners continuous education and to build a welcoming and active community of like-minded people, Happy-Dog Training Singapore also arranges workshops, seminars, and events.
What People Like About Happy-Dog Training Singapore:
Customers of Happy-Dog Training Singapore consistently praise the facility for its exceptional services and dedicated trainers. They appreciate the personalized training approach that caters to each dog's unique personality and learning style, resulting in successful and lasting behavior modification. Clients also value the knowledgeable and supportive staff, who are always willing to share expert advice and resources to help dog owners navigate the challenges of pet ownership. The positive reinforcement methods employed by Happy-Dog Training Singapore create a fun and nurturing environment for both dogs and their owners, promoting trust and fostering a deep bond between them. Additionally, the variety of training programs offered ensures that every dog, regardless of age or skill level, has the opportunity to learn and thrive.
3. Mutt Matters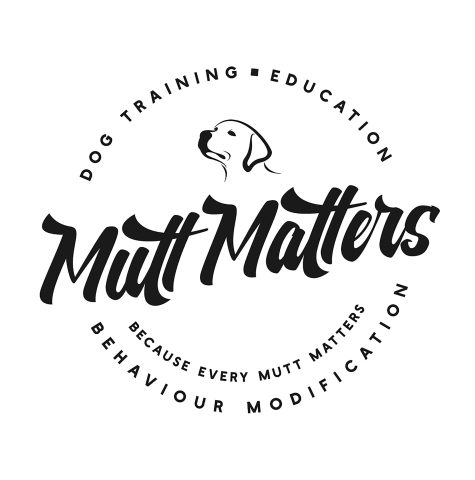 Basic Information
Website: https://www.mutt-matters.com/
Email Address: [email protected]
Phone Number: +65 8366 0720
Overview
Without any doubt, training a dog can be a lot of work. You have to actively strike a balance between the message you want your pet to understand and the amount of coercion you apply. It's even more difficult when you don't have any training or professional experience to observe the dog's behavior.
If you are the type of owner that wants his pet to be subjected to the best dog training, you would readily opt for Mutt Matters. There are numerous things that make this dog trainer stand out. The interesting thing about Mutt Matters is that you can't get what they offer you anywhere else.
Mutt Matters is a dog training facility in Singapore that understands everything about training dogs and behaviour modification. They are widely renowned as experts in dog training in Singapore. When training dogs, they pay attention to different aspects of their behavior to determine what techniques are best for them.
What's even better? Mutt Matters has been involved in dog training in Singapore for many years now. As a result, they are familiar with basic obedience training, including how to make your dog do complex routines too. When you decide to work with them, they offer you a lot of peace of mind that your dog is in the right hands.
All their dog trainers have been trained and certified to identify animal behavior. They make use of only effective, science-based techniques. Their certified dog trainers will apply only kind and humane methods to get the best out of your canine companion.
Because they know that every dog is different, they use customized training programs that focus on the strengths and weaknesses of the pet. All their programs are flexible and will address any behavioral issues your pet animal may have. Furthermore, they'll access your home and lifestyle to determine how it influences the development of your pet dog. Your dog will benefit from individual attention and learn many things faster.
What People Like About Them
Numerous pet owners have remarked on the level of professionalism and expertise. Their behavior modification techniques have consistently performed beyond expectations. What's more? They have learned how to use customized programs to bring out the best in your pet.
Additionally, all their pet trainers are certified and will offer your dog the best. Their force-free obedience training will work its magic on them.
4. Woofie Dog Training School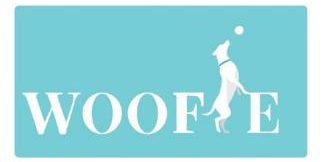 Basic Information
Website: https://www.woofiesg.com/
Email Address: [email protected]
Phone Number: +65 8588 0034
Overview
Founded in 2018, Woofie has risen to be one of Singapore's best dog training schools. This certified dog trainer is on a mission to help troubled dogs and show that it's possible to train a puppy without force effectively. A trained dog is a lot of joy to pet owners because it makes it easier for them to communicate and have fun with each other.
Yes, they believe that dogs are trainable. And that's why they would commit a lot of resources to develop an effective training course. They are a reliable and experienced dog training academy that has worked with different breeds since its inception. We value your trust and will offer your dog the best pet care that money can buy.
It's not every day you come across a dog training facility that cares about your furry friends' safety and overall health. Woofie Dog Training School doesn't spend time making empty promises. Instead, they let their final results do the trick for them.
When you check their website, you will find reviews from previous pet owners who have used their service. These reviews clearly emphasize the quality of service at Woofie Dog Training School. When you check their training module, you will find that they have made provisions to develop dog agility, reaction speed, and mental capacity. What more could you possibly ask for?
What do People like About Them?
To start with, many pet owners are thrilled about the active efforts by this service provider to help troubled dogs. Their work helps to restore and train pets. As a result, pets and their owners will enjoy smoother communication and a stronger bond.
What's more? They commit a lot of resources to training and teaching different breeds of dogs. This means you can relax and rest assured that your dog is in the best hands.
5. Pokedog Training School
Basic Information
Website: https://www.pokedogtraining.com/
Email Address: [email protected]
Phone Number: +65 8792 2034
Overview
Are you looking for expert multi-credentialed dog trainers with progressive training methods? Or are you seeking for someone that can coach and help you to improve the relationship between you and your canine companion? Look no further than Pokédog Training School.
At Pokédog Training School, there is a commitment to helping pet owners access the best training and pet care that money can buy. Unlike other dog training schools that make empty promises, they are true to their word and only use evidence-based techniques and strategies to modify your dog's behavior.
When working with PokéDog, you will learn to become a team with your beloved dog. Their job is to establish a two-way connection that ensures you and your dog can communicate seamlessly. If you don't understand what is going on in your dog's mind, they are here to help.
What's more? They offer flexible and creative training solutions that can cater to the breed, age, and temperament of your pet. Whether you are seeking in-person, virtual or a hybrid of training options – they have it all!
What Do People Like About Them?
Many people are pleased with the quality of service that they get at this dog training school. This service provider is renowned for different services to boost your dog's confidence and problem-solving skills. The training programs and treatment plans they provide include: 
Puppy Training

Life & Social Skills 

Behaviour Modification

Separation Anxiety

Private Day Training & Enrichment Walks
Different dog lovers are also fascinated by their commitment to using the best resources to train dogs effectively. These owners enjoy increased interaction with their pets and live life harmoniously together.
How To Choose A Dog Training School?
Without any doubt, a dog trainer can make a lot of difference in the development and growth of your pet. They are the key to teaching your pet basic obedience training, advanced training, and dog sports. New canine owners need the services of a dog training facility. Even if you have years of experience handling dogs, you may still need dog training in Singapore to detect some of the major issues with your pet.
While it's clear that every dog lover needs a trainer, you still need to be careful about the dog training Singapore that you opt for. The dog training industry is unregulated and filled with hundreds of individual companies. As a result, you will encounter some service providers with ulterior motives or substandard quality. Today, almost anyone can set up a training academy and print a few business cards for their service.
So, how do you settle on the best dog training in Singapore? How do you identify a reliable dog training academy? Pay attention to the following tips.
Training Method
You need to note that different training academies will adopt several training methods to take care of the animals in their care. While some service providers will use treat-based techniques, others will adopt repetitive practices. As a result, you have to be certain that the trainer you opt for will use methods you agree with.
The best thing is to talk to the training academy and find out the methods and training philosophy they adopt. The best types of trainers use force-free training techniques that reinforce positive behavior in your pet. These techniques will also ensure a stronger bond between pets and owners. However, harsh training methods may lead to dog aggression and other unwanted behavior.
Well, look for a trainer who is familiar with advanced training techniques. To get the best out of your pet, you need more than basic training techniques. Advanced training techniques will consider the factors surrounding the dog, and how they affect the overall effectiveness of the approach.
The Type Of Training
It's also important that you decide on the purpose of the training you need from the academy. Are you dealing with behavioral issues or intend to make your dog comply with simple demands such as "sit" and "play"? Then, it's important that your training addresses these issues directly.
Different trainers offer a variety of services. Make sure to find out if your preferred training academy offers the type of services that you need for your pet. A class environment is a great choice for your dog because it helps them socialize with other animals like them and learn how to deal with distractions better.
However, there are times when a one-on-one situation is the best option for your pet. This type of setting would not overstimulate him or lead to anxiety.
The Type Of Certification
Another important thing to take note of before settling for any preferred service provider is their certification. A trainer's certification deals with their educational experience and the level of training that they have. Some trainers have become experts by learning through apprenticeship, while others adopted a more formal approach.
Any service provider that actively trains dogs in Singapore would need to be certified by the appropriate authorities. This certification is a sign that this service provider has all the necessary facilities, resources, and equipment to offer your dog the absolute best.
It's a good idea to avoid trainers with outdated or non-existent certifications. They usually don't have what it takes to handle your pet properly and may cause more serious problems. You definitely won't want that.
FAQs
How much does dog training cost in Singapore?
When you consider the pricing of different service providers in the region, it can be quite difficult to determine the full training cost of dog training in Singapore. Every training academy would value its services differently. The average cost of dog training in the region costs between $200 and $1500 for weekly lessons. However, private training could cost up to $2500.
Is it okay to send your dog away for training?
While there are many people who don't agree with sending their dogs away for training, it's actually quite effective. The final results are usually fascinating. Yes, your dog may show signs of separation anxiety at first. But trusted and professional trainers will help your canine companion settle into its new environment.
What is the best dog training method?
Well, there is no ideal dog training method anywhere in the world. However, a good way to train a puppy is to use force free techniques and ensure that you progressive teach the pet what to do. This dog training method usually has a lasting effect when compared to other techniques.
At what age is dog training most effective?
The ideal age to start training dogs is when they are between seven to eight weeks old. When training a dog, you have to start as early as possible to ensure that they learn quickly and get used to the commands. Training an old dog is more difficult because they are more likely to resist.
Conclusion
Finally, we have gotten to the end of this piece. Yes, dog training is a great way to boost the level of interaction and communication between pets and their owners. However, it can be difficult for most owners to personally train their canine companions. That's why they opt for hiring dog trainers.
There are hundreds of service providers that offer dog training in Singapore. So, which would you settle for? Which of them offers you and your dog the best quality of service? Go through the details in this article to find out.
Like this Article? Subscribe to Our Feed!
At Dumb Little Man, we strive to provide quality content with accuracy for our readers. We bring you the most up-to-date news and our articles are fact-checked before publishing.