5 Best Digital Marketing Courses Singapore 2023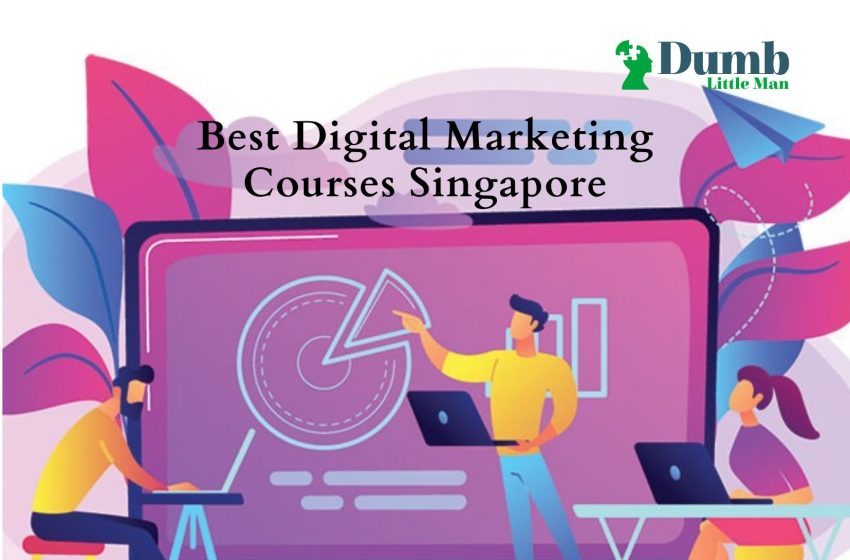 If you're considering a career path in digital marketing, this is a good read. Digital marketing is becoming increasingly important across all industries. Learning the ins and outs of it will help you know if it's suitable for you.
In general terms, digital marketing encompasses all the online digital marketing concepts used to identify, build and target an audience. At the end of the day, the goal is to convert the audience into customers.
Similar to the traditional marketing approach, digital marketing is goal and result-oriented. The goal is to sell your story to the right audience. That story is to be told at the right time and in the right place.
In this digital age, digital marketing skills and strategies are more important than ever. In Singapore, many digital marketing courses and certifications are available for professionals who want to improve their digital skills.
If you're looking to get into the industry or advance your digital marketer career in Singapore, check out these leading Digital marketing academies in Singapore and the courses they offer!
Best Digital Marketing Courses Singapore 2023
ClickAcademy Asia
Marketing Institute of Singapore
MediaOne
Sky Digital Agency
ASK training
1. ClickAcademy Asia Pte Ltd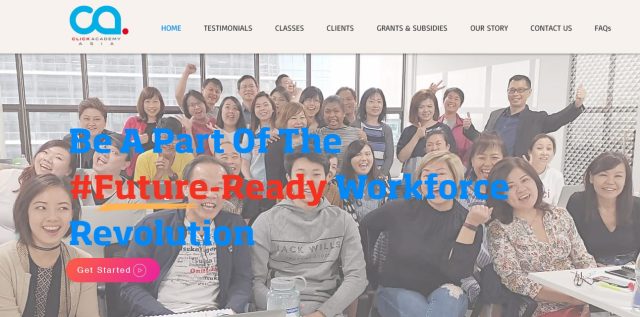 ClickAcademy Asia stands as Singapore's premier digital marketing academy, dedicated to providing high-value training that empowers businesses to thrive in the online realm. With over a decade of experience, ClickAcademy Asia has successfully transformed the careers of numerous marketers, business leaders, and entrepreneurs, equipping them with the skills and knowledge required to excel in the digital age.
Offering a comprehensive range of digital marketing courses, ClickAcademy Asia covers all aspects of online marketing. From search engine optimization (SEO) and pay-per-click (PPC) advertising to social media marketing and email marketing, their courses cater to diverse needs. Moreover, ClickAcademy Asia is committed to delivering tailored training solutions to businesses of all sizes, ensuring the programs align with specific organizational requirements.
A key differentiator of ClickAcademy Asia's programs lies in the unparalleled quality of their trainers and content. With a team of experienced professionals who possess a deep understanding of digital marketing, ClickAcademy Asia ensures the delivery of industry-leading expertise. Their commitment to excellence extends to their content, which is meticulously curated and regularly updated to reflect the latest trends and advancements in the dynamic field of digital marketing. Their commitment to delivering top-notch training is evident in their ability to constantly update and refine their content, made possible by their dedicated research & events arm, ClickInsights.
In recognition of their significant contribution to the workforce, ClickAcademy Asia was awarded the prestigious "Partner of Labour Movement" by NTUC in 2019. The academy further solidified its reputation for excellence by obtaining an independent ranking as the leading Digital Marketing Training Centre in Singapore.
As an accredited training organization (ATO) with SSG & IMDA, ClickAcademy Asia's courses qualify for government funding, making them more accessible and affordable for businesses. This accreditation underscores their commitment to providing quality education and professional development opportunities.
Furthermore, ClickAcademy Asia has been selected to run industry-focused funded training programs in collaboration with government agencies. These include the Workforce Singapore (WSG) supported B2B Digital Marketing Masterclass for the Wholesale Trade sector in 2019 and the Enterprise Singapore (ESG) supported Professional Certificate for F&B Lead Generation in 2020 and 2021.
ClickAcademy Asia has earned the trust and recognition of prestigious clients such as Schroders, Chubb, Prudential, Great Eastern, Sunlife Assurance, OCBC, Citibank, Standard Chartered Bank, UOB, SMU Asian Enterprise Institute, Baiduri Bank Brunei, RWS, SPH, Singtel, A Star, HPB, Civil Service Institute, Keppel Land, NTUC, e2i, SINDA, SME Centre, and many others. This impressive clientele further attests to the academy's expertise and ability to deliver top-notch training.
If you are seeking a digital marketing training academy that can elevate your business to new heights, ClickAcademy Asia is the ideal choice. Contact ClickAcademy Asia today to explore their wide range of courses and discover how they can help you achieve online success.
ClickAcademy Asia currently runs the following Skills Future Singapore (SSG) funded, SkillsFuture Credits & NTUC UTAP claimable courses:
Useful Links:
ClickAcademy Asia's SSG Funded courses: https://www.clickacademyasia.com/classes
ClickInsights' Blog (more than 1,000 blogs in the last 2 years): https://www.clickinsights.asia/blog
ClickInsights' Free Reports Downloads: https://www.clickinsights.asia/free-reports
Click Academy Asia's LinkedIn: https://www.linkedin.com/company/clickacademy-asia
ClickAcademy Asia's Facebook: https://www.facebook.com/CAASingapore
ClickInsights' LinkedIn: https://www.linkedin.com/company/clickinsights
ClickInsights' Facebook: https://www.facebook.com/CInsightsSG
Email: [email protected]
Contact: +65 9388 8755
2. Marketing Institute of Singapore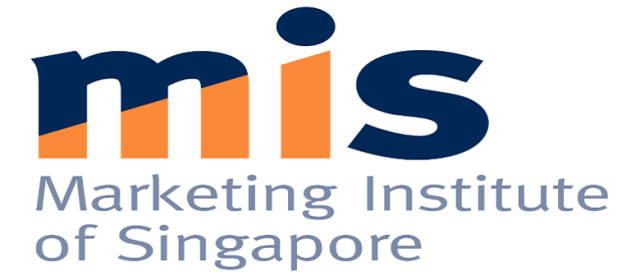 The Marketing Institute of Singapore (MIS) is Singapore's leading professional marketing body. It was set up in 1984 to promote and advance the practice of marketing in Singapore. The MIS strives to be the most respected source of knowledge and networking for marketing professionals in Singapore.
The MIS has over 3000 members from across industries such as consumer goods, services, banking and finance, telecommunications, transportation, media and entertainment, health care, and FMCG. Members enjoy access to a wealth of resources, including:
– A comprehensive range of courses and workshops that keep them abreast of the latest trends and developments in marketing
– Latest news and insights on marketing through our website, e-newsletters, and social media platforms
– A vibrant community of marketing professionals who exchange ideas and best practices through our various events and platforms
The MIS is also the convenor of Marketing World, Singapore's largest marketing conference. Held annually, Marketing World brings together over 1000 participants from all industry sectors to learn, network, and do business.
There best digital marketing course is:
A. Copywriting
Another digital marketing course is copywriting from the Marketing Institute of Singapore (MIS). MIS is a not-for-profit organization known for Sales and Marketing. Over the years, MIS has nurtured more than 50,000 sales and marketing practitioners through its professional courses and provided ample networking opportunities for thousands of members through its diverse series of events.
Copywriting is a form of writing used to promote or sell a product or service. It is a type of marketing communication that employs words to persuade or convince an audience to take action.
Copywriting has traditionally been taught in a classroom setting, but there is now a new way to learn this essential skill: through a digital course.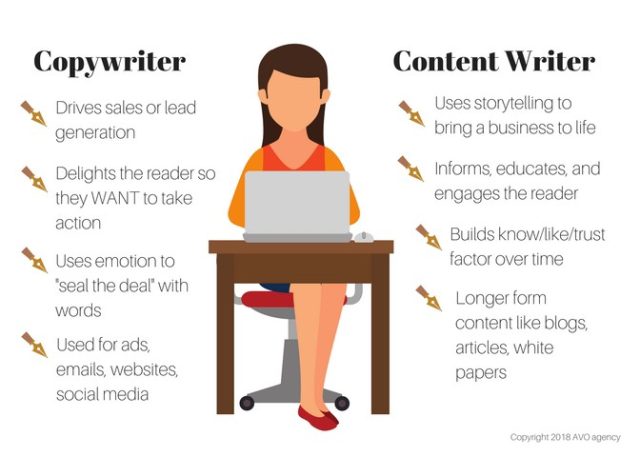 A digital course is an online learning experience that provides students with access to video lessons, interactive exercises, and other resources. It allows them to learn at their own pace and from anywhere in the world.
Many courses teach you to become a successful copywriter, but they all have several factors in common.
First of all, most of them only focus on traditional copywriting, written for print (newspapers/magazines). Some even wholly exclude other types (such as online writing).
Second, the best courses last just two or three months. This duration is not enough time for anyone to become good at something often perceived as complicated. You can learn things faster than others, yes, but it takes time nonetheless.
Thirdly, the price tag attached to these courses is way too high for someone who wants to start making money right away without spending too much money. And getting a job in the industry is not as easy as it seems.
All these factors have convinced me to create my copywriting course – one that's focused on digital writing, that lasts for six months, and is affordable for everyone. It's a comprehensive course covering everything from the basics to more advanced concepts, and it's perfect for beginners and intermediates.
The ClickAcademy Asia copywriting class will teach you to write compelling copy for print and web publications as a digital course. You'll learn how to capture your audience's attention, craft powerful headlines, and develop.
B. Digital Marketing Analytics
Another digital marketing course is Digital marketing analytics from MIS.
There's no doubt that digital marketing is a complex field. The number of channels and options available to businesses can be overwhelming. But, with the right tools in place, you can make sense of all the data and analytics at your disposal.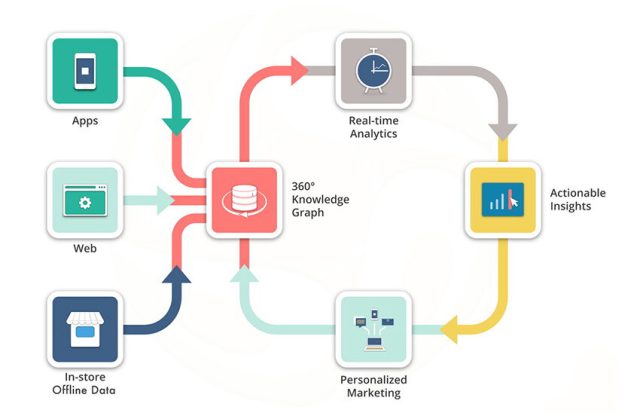 Digital Marketing Analytics refers to the process of measuring and analyzing digital marketing campaigns to improve their performance. It includes tracking website traffic, open email rates, social media engagement, and more. By gathering this data, you can identify what's working well and needs improvement.
The goal of digital marketing analytics is to help you make better decisions about your marketing strategy. With accurate insights into how your campaigns perform, you can allocate your resources more effectively and achieve better results.
3. MediaOne

Media one Singapore is a digital marketing training institute that provides quality learning for students. Mediaone offers various courses such as social media, search engine optimization, and mobile apps to help develop the skills of interested individuals in these fields. Media one has an excellent faculty team of well-experienced educators with years of experience in this field.
Some of the courses they offer are:
A. Advanced Search Engine Optimization training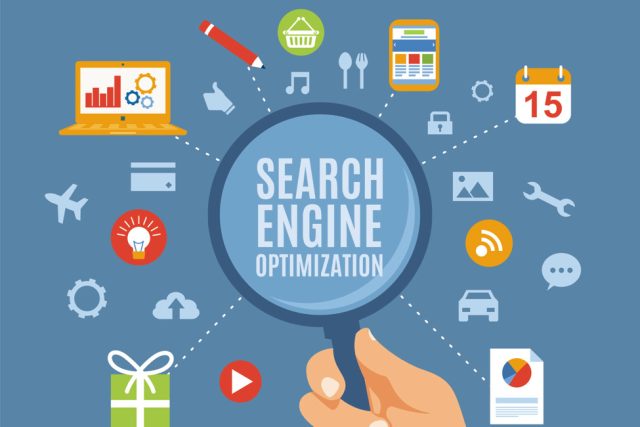 Your website needs to be correctly optimized to rank higher in search engine results pages (SERPs). One of the most important aspects of on-page optimization is search engine optimization (SEO). To learn proper SEO techniques, you can attend an advanced SEO training course from SEOmoz Pro like in Singapore.
Businesses can improve their site's visibility and organic search results through effective SEO techniques. From MediaOne, The Marketing Group offers SEO training courses in Singapore to teach you how to optimize your website for search engines.
B. Social Media Marketing
The first course on this list is the Social Media Marketing (SMM) Course.
This Academy provides one of the best-in-class social media marketing classes for individual learners and corporate clients.
This course will teach you how to create and execute a social media strategy for your business. It teaches you how digital marketing platforms work. You'll learn how to use Facebook, Twitter, LinkedIn, and other platforms to reach your target market and grow your business.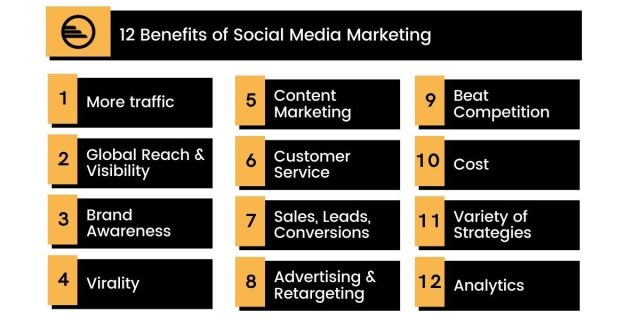 So, what is social media marketing? SMM is the process of digital advertising that uses digital channels to promote or market your brand, product, or service. It involves creating and sharing content that attracts attention and encourages readers to interact with your brand.
One of the great things about SMM is that it's a very versatile form of marketing. You can use social media to build brand awareness, drive traffic to your website, generate leads, and even sell products and services.
Many businesses today are using social media to grow their businesses. In fact, according to recent studies, 93% of companies with a website now use social media. If you're not yet using social media to market your business, you're missing out on a huge opportunity. SMM isn't a new thing, but it's constantly changing. Make sure you stay up to date on the latest tools and techniques. MediaOneoffers this digital marketing course at affording course fees.
C. Email Marketing
Email campaigns
Digital marketing courses on email campaigns can also help your email marketing game. These include email campaign courses like digital marketing certified professional from MediaOne.
You will learn how to design beautiful HTML emails, write effective subject lines, create powerful CTA's and track the success of your campaigns using advanced analytics.
Email campaigns are digital marketing endeavors that use email as the primary communication vehicle. Email campaigns may promote products or services, drive website traffic, or solicit customer feedback.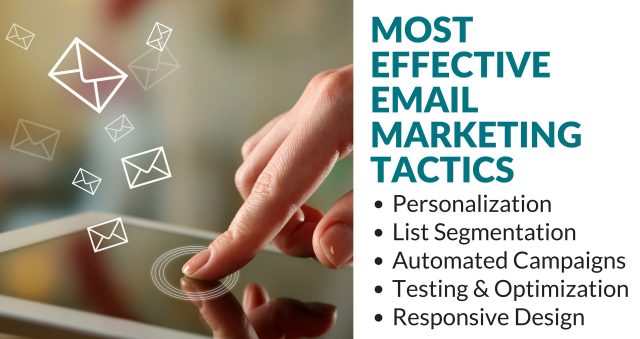 Email campaigns may target specific customers or prospects, or they may be sent out indiscriminately to many people.
The effectiveness of an email campaign depends on the quality of the content, the target audience, and the delivery method.
Email campaigns may provide the best way to reach customers interested in products or services related to their business for digital marketers who want to send targeted ads through digital channels.
For example, a digital marketer who sells dog food is more likely to sell additional products like dog toys and supplements if they entice customers with digital advertising campaigns that include information about deals for subscribers and customers receiving catalogs regularly by mail.
Email campaigns can be sent manually or through an automated email marketing service. Manual email campaigns can be labor-intensive, but they allow for more personalization and customization of the content. Mechanical email marketing services often provide a comprehensive range of templates and target audience segmentation.
Email campaigns can effectively reach customers, but digital marketers need to ensure that the email content is well written and relevant to the target audience.
Additionally, digital marketers should ensure that the email campaign is delivered to the intended recipients and does not result in spam complaints from recipients.
4. Sky Digital Agency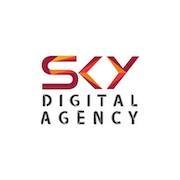 Sky Digital Agency major in Social Media Marketing and Digital Marketing Strategy for Small Businesses in Singapore. They help brands and businesses communicate with their customers better and build meaningful social media presence.
A. Google Analytics Individual Qualification (IQ)
As digital marketing becomes more important, businesses are taking advantage of digital marketing analytics to track their website's performance and measure the success of their digital marketing campaigns.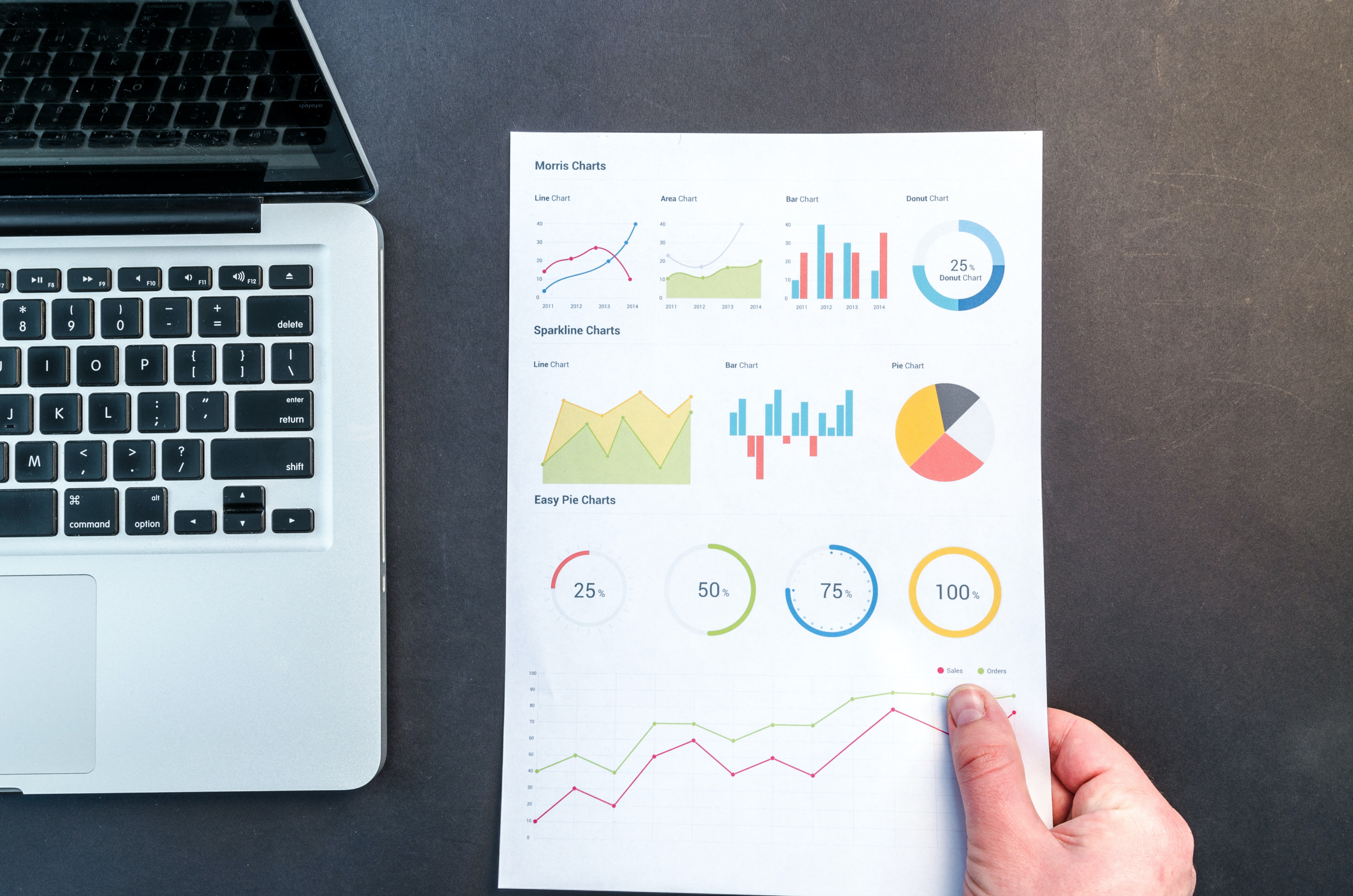 One essential tool for understanding your website's traffic is Google Analytics. To use Google Analytics effectively, you need to have an individual qualification (IQ). It is not just enough to place google ads. Luckily, many institutes offer this certification, like sky digital agency. For your google ads to get to the right audience, you might consider taking this course.
B. Email marketing
Next on the list is the Email Marketing Course from sky digital agency in Singapore, The Deep End. Sky Digital Agency major in Social Media Marketing and Digital Marketing Strategies for Small Businesses in Singapore. This course will teach you how to create effective email campaigns to engage and convert your audience. You'll learn how to design beautiful emails, write compelling copy and track the success of your campaigns.
Almost every business has an email list, and if you're not using it, you're missing out on a huge opportunity! It is one of the most effective digital marketing channels available, and it's a great way to stay in touch with your customers. To become certified in the digital marketing space, you can take the digital sky agency Certification Course. Enroll with an affordable course fee to up your online business game.
C. Instagram marketing for B2B
Instagram marketing course for B-to-B businesses has been a hot topic lately. Companies of all shapes and sizes are jumping on the digital bandwagon, which means Instagram is starting to become an essential platform for brands that want to stay up-to-date with digital trends.
5. @ASK TRAINING PTE LTD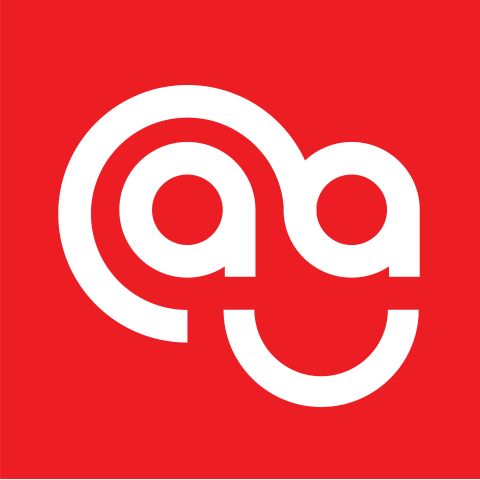 @ASK TRAINING PTE LTD offers professional digital marketing services to help businesses grow online. They have a team of experienced and skilled professionals who help brands achieve their desired results. Some of their digital marketing courses are:
A. Digital Marketing Analytics
Market research
Market research has become the need of every digital marketing professional today. A digital marketer must be aware of their customer's choices, preferences, and reviews while planning a digital campaign for any product or service via online channels.
This digital marketing course in Singapore will help you understand the digital market and its choices, an intangible process.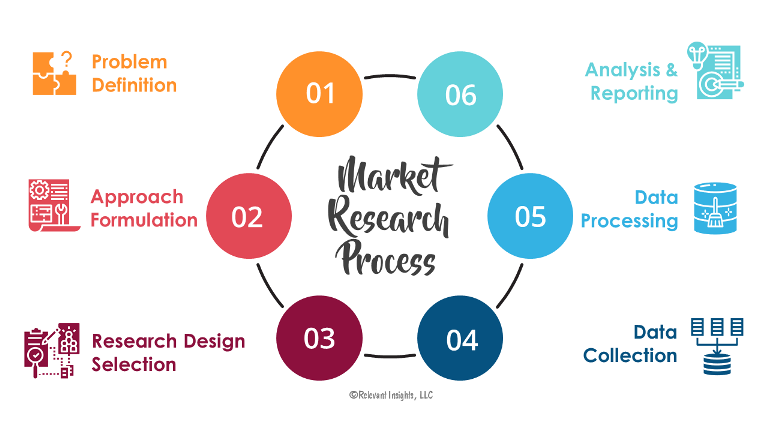 Marketing research courses in Singapore helps students to get an insight into various aspects of the business world. It includes consumer behavior, market trends, target audiences, etc.
Students can apply theories learned during these courses to real-life situations by designing surveys & questionnaires, which companies use for carrying out extensive researches before launching new products/services or even modifying existing ones.
Apart from theoretical knowledge gained during these programs, they also give students practical exposure through case studies to implement what they have learned practically at work-life scenarios after getting certified.
B. Google analytics
Another great digital marketing course in Singapore is the Google Analytics Certification Course from the digital marketing agency Media one.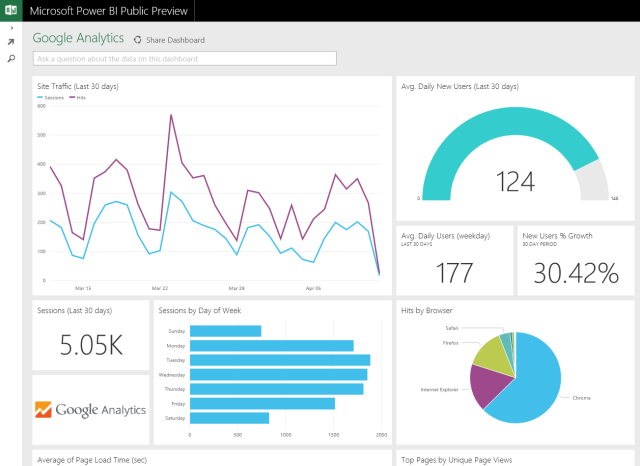 This course is for business owners and marketers who want to learn how to use Google Analytics to measure their website's performance. You'll learn how to track website visitors, analyze conversion rates, and more.
The Advanced Google Analytics Course from the digital marketing agency Academy of digital marketing is another great digital marketing course. This digital training in Singapore will teach you how to use Google Analytics tools like Data Studio, Optimize, and Tag Manager for your digital campaigns. You'll also learn about custom reports, customer funnels, and much more.
C. Google Adwords as a digital marketing tool.
Google AdWords is a digital marketing tool for promoting your business. It is a pay-per-click model where you need to pay only when the user clicks on your ads and visits your website.
Google AdWords is a digital marketing tool that allows businesses to create and place ads on Google and its partner websites.
Companies can use AdWords to reach potential customers by targeting specific keywords or phrases related to their products or services.
AdWords is a very effective way to target potential customers who are already interested in what you have to offer. You can control your budget, how long your ads run, and even see how many people have clicked on your ad.
If you're not already using Google AdWords, it's worth considering as a digital marketing tool. Contact us today to learn more about how we can help you get started with Google AdWords.
D. Search Engine Optimisation (SEO) Course
Digital Marketing Courses in Singapore are essential for people working in or entering this field. The benefit of taking these types of courses is that individuals will learn what digital marketing is and different strategies that can be implemented.
Apart from this, one will also learn about current tools and digital gadgets used in digital marketing. In addition, digital marketing courses will help students learn about critical factors such as SEO and brand awareness apart from the standard social media platforms.
Other courses by @Training PTE LTD include Introduction to Digital Marketing, Content Marketing Strategy, and Digital Advertising.
The digital marketing Academy and Institute mentioned in this post helps your digital business grow by coaching digital skills and issuing professional certificates.
Other Digital Marketing Courses for your consideration
A. Digital Marketing Strategy
As the digital landscape evolves, businesses recognize the importance of having a well-crafted digital marketing strategy to remain competitive. As more and more people turn to digital channels for information, entertainment, and shopping, your business must have a solid online presence.
So how can you make sure that your business is taking advantage of all that digital marketing strategy? Through digital marketing strategy courses like those offered by digital marketing agency, The Marketing Group. This course teaches you marketing strategies.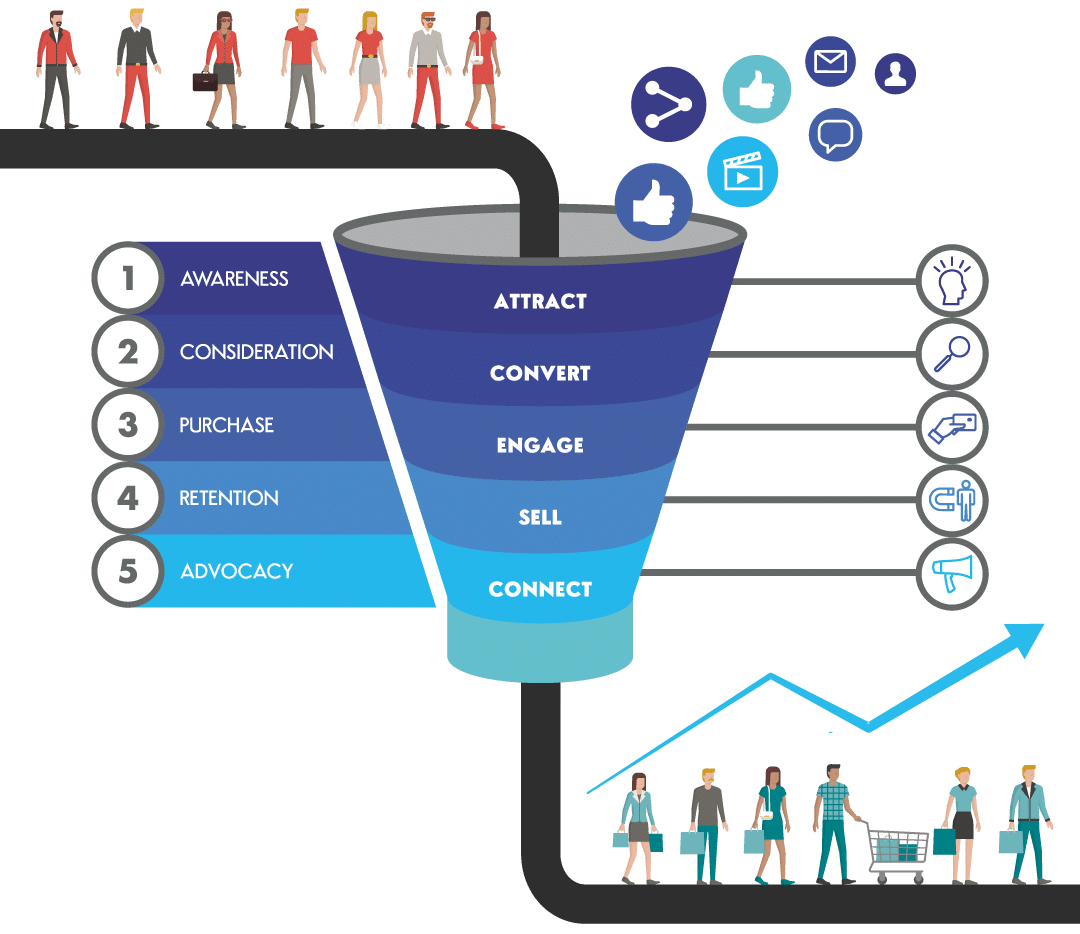 The digital landscape is constantly evolving, and businesses need to have a solid digital presence to remain competitive. With more and more people turning online for information, entertainment, and shopping, having a digital strategy will help your business thrive in the long term.
So how can you make sure that your company has an excellent digital marketing strategy? Digital media planning & buying certification from the ClickAcademy Asia.
Consider going for this course to be a certified digital marketing strategist with affordable course fees.
B. Social Media Marketing for Small Business
If you want to be a digital marketing talent or a digital marketing manager, social media marketing for small businesses from ClickAcademy Asia is necessary.
"Small businesses and startups often make the mistake of avoiding social media marketing and choosing to focus their attention on offline channels such as radio or print."
"Social media is an ideal channel for presenting new products, services, and ideas before they are released. Instead of spending money on advertising, a company can simply generate buzz through its social media platforms."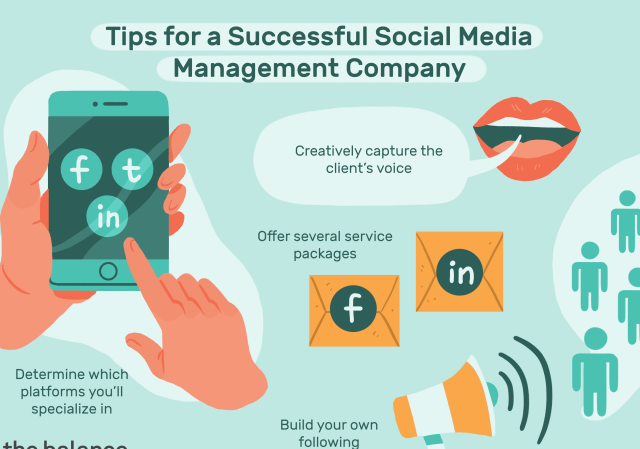 "Small businesses looking to get started in social media marketing should begin by creating profiles on the most popular platforms such as Facebook, Twitter, LinkedIn, and Instagram.
They should then ensure that their profiles are complete and up-to-date, with relevant information and high-quality images.
Once the shapes are established, businesses should start posting content regularly. It could include anything from blog posts and articles to images and infographics. The key is to be interesting, relevant, and engaging.
Businesses should also consider using social media analytics tools to measure the performance of their social media campaigns. IT will help them track the number of followers they are gaining, the reach of their posts, and how much traffic is being directed to their website from social media.
Finally, businesses should have a social media manager responsible for managing their social media accounts. This person should be skilled in creating content, using analytics tools, and engaging with customers."
Social media marketing is an essential part of any online marketing strategy. By creating profiles on popular social media platforms and posting regularly, companies can reach a larger audience than they would through traditional advertising channels.
Social media also provides businesses with an immediate outlet to address customer complaints quickly and effectively resolve them. It builds customer trust and loyalty.
Finally, social media analytics can help companies track the success of their campaigns, leading to increased sales and more customers.
SMM is an unknown or underutilized channel for many small businesses. They often mistake focusing on offline media such as print and radio instead of taking advantage of free online resources like Facebook, Twitter, and LinkedIn."
Many small businesses struggle with how they will market themselves online. Social media seems like a daunting task to take on when you are already juggling other responsibilities (like actually creating products, doing your job well every day, etc.).
But having an active social media presence is essential because it gives you another way to get your name out there into the world apart from just sending emails around, which only reaches people that know about them. Having digital marketing knowledge will enhance your sales.
C. Google AdWords – Google Tag Manager
Google Tag Manager is a free tool that helps you manage and measure your website's digital marketing efforts. It allows you to quickly and easily add and manage tags on your website, including social media tracking pixels, Google Analytics, and remarketing codes.
Tag Manager is an excellent tool for social media managers. It enables you to review campaign performance and results and make changes without waiting on a developer.
It offers you speed and simplicity in managing your social media properties from one place. Social media managers can use it to monitor analytics and check the statistics of websites.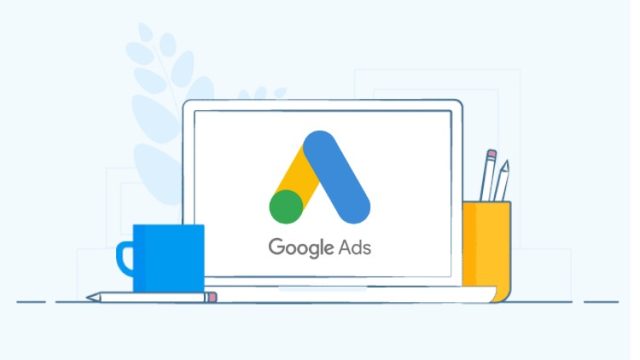 Google tag manager also allows marketers to measure the impact of the different marketing channels, monitor ROI, and optimize their spending across paid search, display advertising, email marketing, etc., by bundling all tags neatly into a single container.
The Google tag manager certification training is an excellent opportunity for digital marketers to improve themselves with higher-level skills such as implementing Google Analytics tracking code.
The essential part of any website is the Google Analytics tracking code that helps website administrators understand how users.
If you're looking to improve your digital skills, the Google Digital Garage is the perfect place to start. Offering online courses and tutorials on various digital topics, the Digital Garage is a fantastic resource.
1. Social Media advertising
Social Media advertising provides the best certificates on social media management courses which helps you learn how to manage all your accounts effectively so that they do not overlap or compete against each other but work together instead.
This way, it becomes easier for users to follow any brand page across different platforms such as Facebook, Twitter, etc., resulting in more exposure and interest from customers towards brands' products or services.
In the digital age, advertising has evolved from traditional methods like print, radio, and television to newer digital platforms like social media. Social media advertising is a form of digital marketing that uses social media platforms like Facebook, Twitter, and LinkedIn to advertise products or services. It is also a form of the marketing campaign and helps grow your content marketing skills.
Social media advertising has several advantages over traditional advertising methods.
Firstly, it is much more affordable.
Secondly, it allows businesses to target specific audiences based on their interests and demographics.
And thirdly, it provides companies with valuable insights into the effectiveness of their advertising campaigns.
Despite its advantages, social media advertising is not without its challenges. One challenge is that businesses need to create engaging content that will capture the attention of their target audience.
Another challenge is that social media platforms are constantly changing and evolving, so businesses need to keep up with these changes to ensure effective advertising campaigns.
Overall, social media advertising is a powerful digital marketing tool that can help businesses achieve their marketing goals. It is affordable, practical, and versatile, making it an excellent choice for any business looking to expand its reach online.
Social media advertising is one of the online digital marketing courses worth considering.
2. Search Engine Optimisation (SEO)
If you're looking to improve your SEO skills, the SEO course from ClickAcademy Asia is a great choice. This SEO training in Singapore will teach you to get higher rankings on Google and other search engines for your business website.
You'll learn about the latest best practices of digital marketing and use tools like Ahrefs to improve your skillset.
If you're looking to get into digital marketing, then the digital marketing course from digital agency Big Drop Inc is a great choice. This digital marketing training in Singapore will teach you to search engine marketing and how to use digital tools like Hubspot and Google Analytics for your business website.
You'll also learn about email campaigns, social media strategies, and other digital tactics that are crucial for any online business.
Search engine optimization is one of the most popular digital marketing strategies today for search engine marketing. Many people are trying to achieve a higher rank on Google search results through SEO training certifications like Digital Marketing Institute's digital marketing certification program.
3. Social media management
In this new age of social media, it is more important than ever for businesses to have a presence on their customers' platforms. This social media management course from MediaOne will help you achieve that.
Expert marketers and those with no prior experience can find plenty of benefits from taking on a career as a social media manager.
This profession typically requires fewer years of education and training than related jobs such as marketing managers or PR workers, who have bachelor's degrees. Several accredited online certificate programs exist to train interested parties to use these exciting new technologies.
– Social media marketing skills can be obtained through formal learning programs at many universities or through informal means such as independent study. These opportunities allow students to learn from experienced professionals while simultaneously increasing their value in the job market.
– Social media managers can expect a median annual wage of $59,020 and an employment growth rate of 21 percent in the coming years (BLS).
– Many marketing companies and social media firms hire interns or entry-level marketing assistants to perform basic administrative tasks and data entry; these individuals may be trained for more advanced responsibilities with on-the-job training (Payscale).
There are around five million professional social media marketers worldwide, and it is expected that this number will double by 2020 (SMM Examiner). Such growth means an excellent opportunity for those who possess the skills needed to master the ever-changing digital landscape; there's never been a better time to begin learning how best to represent your business and connect with potential customers through these exciting and accessible tools.
Social media marketing requires more than just basic computer knowledge and navigating social media websites. However, it certainly helps if you know your way around Facebook or Twitter.
Social media managers must keep up-to-date with technological changes to make the most of new programs as they become available.
– Job duties typically include developing social media strategies, creating compelling content that will resonate with the target audience, and measuring results to ensure effective campaigns. Social media managers must be comfortable working with numbers and using data-based analytics tools.
– To be successful at it, you should possess excellent communication skills so that you can manage relationships with clients or employers effectively, teach others how to use new social media or digital marketing tools, and create meaningful content that will keep people coming back to your business's profiles.
– Social media managers work with a wide variety of businesses outside the traditional marketing sphere, as social media has become valuable for institutions of all kinds.
Hospitals and educational institutions alike have begun engaging with graduates and potential students through platforms such as LinkedIn and Facebook.
– Social media managers must constantly stay active on social media networks to remain relevant, build relationships with customers and prospects, and push content that will resonate.
Therefore, many prospective students looking to become professional social media marketers should expect to spend several hours each week engaging with the public via these channels (and it's important to remember
– social media marketing agency provides the best certificates on social media management courses which helps you learn how to manage all your accounts effectively so that they do not overlap or compete against each other but work together instead.
This way, it becomes easier for users to follow any brand page across different platforms such as Facebook, Twitter, etc., resulting in more exposure and interest from customers towards brands' products or services.
– digital marketing courses in Singapore are designed to give you an overview of digital marketing, from the basics of setting up your website and developing a digital strategy to more advanced concepts such as measuring return on investment (ROI) and understanding how user data can be used to improve your campaigns.
– other popular digital marketing courses ClickAcademy Asia offer include web analytics courses, email marketing courses, and social media advertising courses.
4. Website design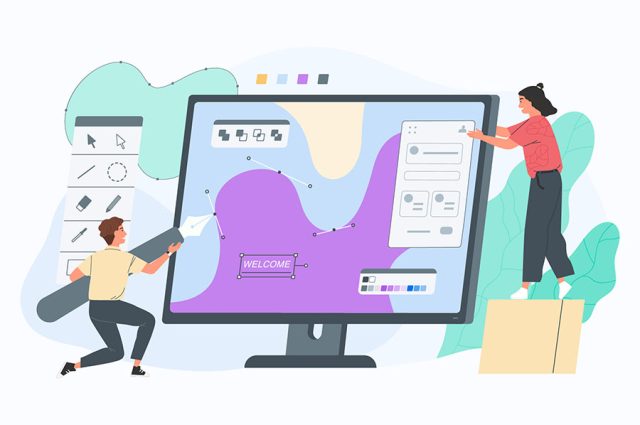 Next on the list is Website design from MediaOne Marketing. In digital marketing, website design is a vital part of the digital marketing strategy. In digital marketing, website design means you have to buy or "rent" a domain name which you will use as your website address and an email address as well, for example, www\.domainname\.com and then we can send and receive mails through that digital email called [email protected]
– There are many different website design tools available like Adobe Photoshop, Corel Draw, Gimp (freeware), Sketch (Mac only), etc., which you can use to make your digital designs.
Although there is much good software available, Adobe Photoshop is recommended because it has better output quality than others plus, it allows designing logos. After all, logo designing is an essential part of digital marketing.
– You can also outsource your website design work to professionals if you don't want to design it yourself or don't know how to use this software. But be careful while outsourcing because there are many scammers present on the internet who will offer you low-quality work at a very high price. So, always research before hiring anyone for your website design work.
– Once your website is ready, you need to upload it on the internet so that people can see it. For this, you need a web hosting account and a domain name. You can buy both things from any web hosting company like Bluehost, HostGator, SiteGround, etc. I would recommend you to buy HostGator because it offers the best features at an affordable price plus, you can cancel the hosting account anytime if you are not satisfied with their services.
There are many ways of promoting digital marketing business, but the easiest to use is a WordPress site for web content.
5. Facebook marketing
Social media managers are in charge of creating and maintaining a company's social media presence. It involves developing and implementing marketing strategies on various platforms like Facebook, Twitter, and LinkedIn.
Facebook marketing course from MediaOne is a great way to connect with customers and promote your business. There are various ways to use Facebook to market your business, such as creating a page, posting updates, running ads, and using tools like Facebook Insights.
Digital marketing is the process of promoting your business online. It can include using social media, SEO, email marketing, and more. Digital marketing is a great way to reach more people and grow your business.
If you're looking to improve your Facebook marketing skills or learn more about digital marketing, plenty of resources are available. Courses, tutorials, and ebooks can teach you everything from setting up a Facebook page to SEO to improve your website's ranking.
As a marketing professional, you know that Facebook is a powerful tool for marketing. But what are the best ways to use Facebook for your business?
One of the best ways to use Facebook is to create a Facebook page for your business. It gives customers a place to learn more about your company and what you have to offer. It also allows customers to leave reviews and feedback.
Another great way to use Facebook is through digital marketing. You can use Facebook ads to target specific demographics and interests. It allows you to reach more potential customers with your message.
Facebook can also be used to build relationships with customers. You can post updates about your company, share interesting articles, and run contests and promotions. It helps customers feel connected to your company and builds loyalty.
Facebook is a powerful tool for marketing, and there are many ways to use it to benefit your business. If you are not currently using Facebook, now is the time to start. And if you are already using Facebook, there are still many ways to improve your strategy.
Social media managers should stay up-to-date on the latest Facebook trends and changes so they can make the most of this powerful platform.
It covers everything from creating a page to using digital marketing tactics. Enroll today and start learning the skills you need to succeed!
Facebook marketing is an essential part of any digital marketing strategy. As a digital marketer, it's vital to stay up-to-date on the latest trends and changes so you can make the most of this powerful platform if you're looking for more information on Facebook.
Other courses offered by MediaOne are Copywriting, Content Marketing, Copy editing, eBooks, Graphic design, SEM, Infographics, White papers, Videos, and Photography.
MediaOne offers you this course at affordable course fees.
6. Personal branding for LinkedIn
Another digital marketing course is LinkedIn marketing from sky digital agency.
LinkedIn is the world's largest professional network with over 500 million users in over 200 countries. LinkedIn can be a powerful tool for business professionals to connect with others in their industry, find new opportunities, and learn about trends and news.
LinkedIn also offers a variety of features that are used for marketing purposes, including Ads, Sponsored Updates, and LinkedIn Groups.
A digital course on LinkedIn Marketing can teach you how to use this social media platform to connect with potential customers and promote your business.
The course can help you learn how to create a compelling LinkedIn profile, use LinkedIn for job search, generate leads through LinkedIn Ads, and more. By learning how to use LinkedIn effectively for marketing purposes, you can connect with more people and help promote your business.
Digital courses on LinkedIn Marketing can be an excellent option for anyone interested in learning more about this social media platform and business professionals who want to learn how to use LinkedIn for marketing purposes.
LinkedIn is a professional networking website that allows companies to share information with their employees, customers, and business partners. In addition, LinkedIn is used as a career development platform, allowing employers and headhunters to seek out potential job candidates.
To use LinkedIn for marketing purposes, a business or company must first establish a presence on the site. If a company does not currently have a page on LinkedIn, they can create one by clicking the "Add your Company" link in the upper right corner of any page within LinkedIn.
Once this link has been clicked, the user will be brought to an area where it is possible to add essential details about their business and choose what specific services cannot be offered on LinkedIn.
For example, if you are a company that sells firearms, you would not want to list your company on LinkedIn as this could lead to a negative user experience.
After the company's page has been created, it is essential to populate it with relevant information. It can be done by adding a profile photo, a business description, and uploading example products or services.
To make sure that potential customers can find the company's LinkedIn page, it is essential to include keywords in its profile relevant to its industry.
Conclusion
The digital world is growing at an exponential rate. With this growth comes more opportunities for marketers than ever before. However, many of these opportunities are not accessible to people who do not have the skillset or knowledge necessary to capitalize on them. This blog post will help you learn what it takes to succeed in today's competitive environment by taking up one of the best Digital marketing courses Singapore has to offer and learning a new digital skill!
FAQs
Which course is best for digital marketing?
There are various courses in digital marketing as listed above. The course you choose depends on your niche and the kind of business you run.
Is Digital marketing a good career?
There is a starving audience for digital marketing skills. This is the more reason why digital marketing is a good career.
What is the salary in digital marketing?
When you get digital marketing certification, your salary starts from $65,000 to $95,000 per year.
Is there MBA in digital marketing?
Yes, there is MBA in digital marketing in Universities and institutions not included in this post.
How many years is a digital marketing course?
There are no hard and fast rules to learning. How long it takes to learn depends on the amount of time you to commit it. These academies allow you to learn at your own time and pace.
Like this Article? Subscribe to Our Feed!
At Dumb Little Man, we strive to provide quality content with accuracy for our readers. We bring you the most up-to-date news and our articles are fact-checked before publishing.