5 Best Dance Studios and Classes in Singapore 2023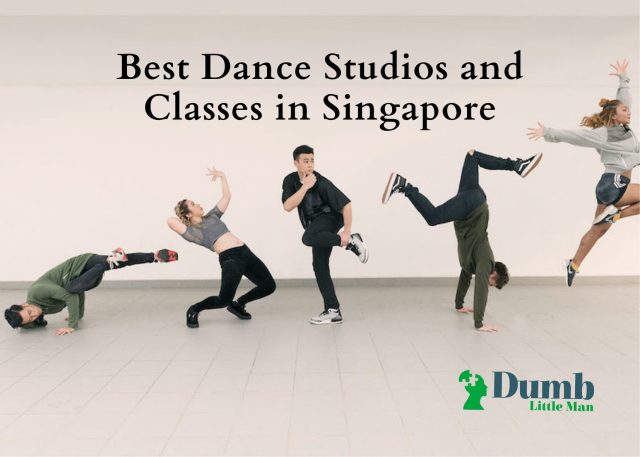 Dance is a lot of things to different people, some people move their arms and legs in rhythm, and that is dance enough for them. If you want to do more than that and slithering on a pole is not enough for you, then you would need to consider a dance class and kick off your dance journey.
There are a lot of things to consider before looking up dance classes in Singapore. You need to consider the experience of your would-be dance instructors, and you need to check which of the many dance genres resonates with you. Would you be going down the street jazz path, or is classical ballet more your jam, or perhaps you have contemporary dance in mind, or you have been swayed by energetic hip hop dance schools like you have seen in Hollywood?
There's also the little thing of whether you want to join group classes or you would be at your best in private classes. The mood is also a lot different if you are hunting for adults classes or checking around for kid classes.
I am sure you can see it is not as easy as you would have initially thought when you looked up dance studios in Singapore. Not to worry though, as we have got all the bases covered. On this list are the best dance classes in Singapore for your consideration, along with the best dance teachers that are guaranteed to make your dreams of being a great dancer a reality.
5 Best Dance Studios & Classes in Singapore 2023
5th Avenue
Firstpointe
Le Grande School of Dance
Young Dancers Academy
DancEdge Academy
1. 5th Avenue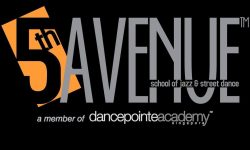 Overview
The 5th avenue is everything you hope to find in a dance school. Dance teachers with the experience do not just do it because it pays the bills but because they themselves were bitten by the dance bug. The 5th avenue was established by professional dancers who like to experience the thrill and rush of vigorous dance styles, who enjoy competing and winning local/international dance competitions, who yearn to perform on big stages, and want to blend their different cultures with people all over the world doing something they love, you guessed it, dance.
Dance Genres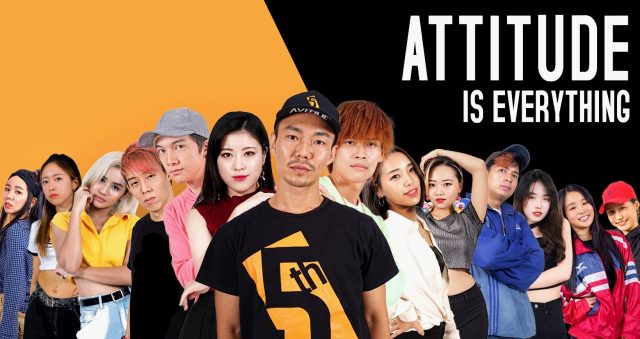 Street Jazz (adult classes and kids classes): This dance style is about going with the flow of upbeat groove and being able to react to every drop of the beat. It is primarily hip hop but requires more energy and allows for loads of freestyle. It is fun to execute as everything goes really, even more, enjoyable when the moves are pulled off in sync with the group.
Hip Hop (adult and kid classes): Hip hop dance classes have you dancing to new and old school hip hop music. It is especially great for kids as it improves their hand-eye coordination and teaches them dance foundations. The moves are relatively easy to pull off, so you do not need to worry about any physical strains on your child.
Choreography: If you want to go for or win a competition, one skill you want in the bag is your ability to bring it with choreography. It allows you to become one with the music and interpret the music with your dance movements. And it is very pleasing to the eye the synchronicity and in-tune dance group bring during choreography.
Achievements
The following are some of 5th Avenue's achievements. They include but are not limited to the following:
Get in the Beat Singapore Solo, Kidz and Senior – 1st, 3rd, 4th
Get in the Beat Singapore, Hip hop competition, 1st, 2nd
Get in the Beat Singapore, Duo/Trio – 2nd, Silver
Other features
The following are some other features you should expect from 5th Avenue
Trial classes: The trial classes give would-be dancers the opportunity to scope the place out. This way, you get to see if their dance courses work with your expectations if the scheduling works with your daily routine and how you feel about joining the dance class before making any commitments.
2. Firstpointe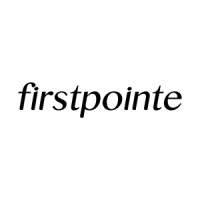 Overview
The Firstpointe motto is to dance, play and live, and this is made evident in the fact that they offer almost all the dance styles. The number of courses and variations of these courses they have on offer is near exhaustive that it is okay to say they live and breathe dance. Firstpointe is considered one of the best dance studios in Singapore, and its mission is to bring dance to all dance enthusiasts, make it a fun activity and help all interested attain the much-needed confidence and swagger needed in dance.
Dance Genres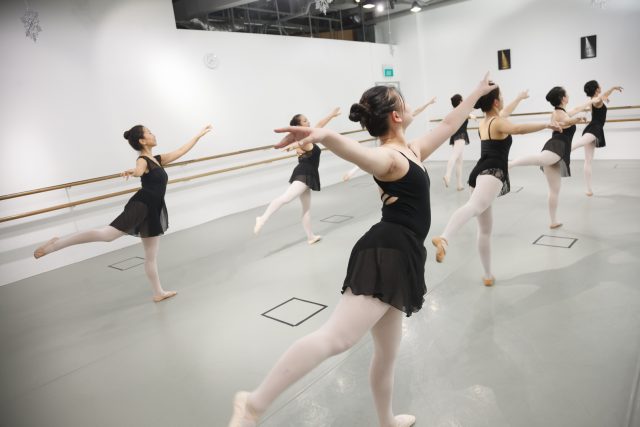 Adult Ballet classes: Ballet is a traditional dance form that teaches dancers to be one with their bodies. It allows you to interpret the flow of music with every step. While interesting, the ballet classes are no walk in the park as such require that you are trained in the best dance school. As you will see in the achievements soon to be listed below, there are few dance studios in Singapore with the same pedigree as Fairpointe.
Contemporary dance classes: Contemporary dance is perfect for people who like to push themselves and challenge the norm, the same way contemporary dance revolutionized dance in the 1980s. It was an alternative dance style with a different approach compared to classical dance forms like ballet and other conventional dance styles. It allows for individual expression but, regardless, needs thorough dance classes in top dance studios in Singapore to cover all the basics. If contemporary dance is more your jam, be sure to contact Fairpointe to get you started.
Baby and Pre-primary ballet classes for young children: Dance is more than an outlet for kids as it also allows them to tune their bodies. It encourages them to develop agility physicality and to improve hand-eye coordination. Fairpointe gives children at least aged two the opportunity to learn dance styles that can be loads of fun in simplified dance courses for kids.
Kids classes for Jazz: Jazz dance classes are usually fun and a big favorite for children because of the energy demand of this dance style. Jazz requires you to work all your limbs and joints due to the cultural fusion of both African and European dance styles. It is a great beginner class. It introduces your children to the rigor of dance and readies them for when or if they decide to engage in subtle dance routines.
Hip hop classes: If your kids or yourself are interested in taking dance classes because of a movie you saw, the chances are that the movie was about hip hop, and there are few places with as flexible a syllabus as you would get at Fairpointe. Hip hop is fun. It is groovy and even more enjoyable when choreographed. All of which and more you would be intimated with at both the Adult and kid classes.
K pop classes for adults: Are you confident you are the next K Popstar? If yes, then you need to do something about it. Telling your friends and family is not enough. You need to sign up for k pop dance classes. Not just any dance studio would do. You want one with dance instructors with enough experience in the genre to teach you all there is to know. If this sounds like you, answers your questions, and quells your fears, then Fairpointe would be more than happy to have you sign up.
Achievements
The following are some of Fairpointe's achievements. They include but are not limited to the following:
RAD exams and vocational exams – 100% Distinctions
Get the beat, 2020 – 2nd, 3rd
DSA, 2020
DSA, 2019
Aperia Atrium Performances, 2019
RAD Vocational Exams, 2019
Singapore International Dance Challenge – 1st, 1st, and 2nd runner up
Asia Festival Singapore, 2019 – Gold and Silver prizes
Masterpiece, 2019 – 3rd place
International Ballet Grand Prix, 2019 – Finalists
Ena Ballet School Summer Intensive Workshop, 2019 – Finalists
Get the beat, Bangkok, 2019 – Several categories, 1st, 2nd, and 3rd places
Other features
Space rental: One perk of signing up with Fairpointe is that you get to see other dance groups use the Fairpointe space. This allows for cultural integrations and helps you or your kid learn dance routines.
Adult and kid classes: While dance can feel the same for adults and kids alike, how they are taught is significantly different. Children need a massaged hand that corrects and instructs, and more importantly, a curriculum that eases them into the course. How adults and children learn is not the same, so it is crucial that you consider dance schools like Fairpointe that offer different forms of teaching for both adults and children.
Shop: Talk with people looking to get into the dance, and one recurrent problem is how difficult it is to get quality supplies. Well, not anymore, as Fairpointe has a shop that allows would-be dancers to purchase kits and other supplies necessary to kick start their dance journey.
3. Le Grande School of Dance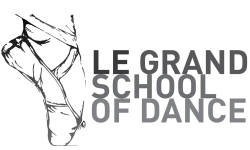 Overview
Le grande loosely translates to 'great; in English, and it becomes evident why it is so named at one glance at the facility and the courses on offer. Le grand is one of the most reputational studios in Singapore, and this boils down to many things, chief of which is the experience, resilience, and dedication of the tutors it has on hand. The studio is responsible for training and grooming several notable dancers that have represented and come out tops in several competitions locally and internationally. One reason this studio is popular with parents is that its teachings help instill the need for perseverance and a positive work ethic in children.
Dance Genres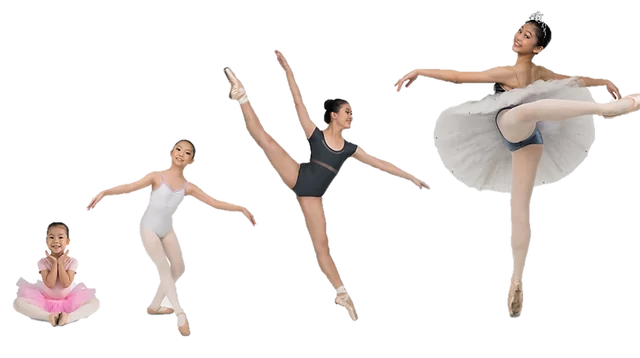 Ballet for children: Ballet for children is every inch as competitive and as interesting as adult ballet. The major difference is how the children are taught and how they eased into the basics of ballet dancing. The classes are handled by teachers that have several years of experience teaching children and are guaranteed to create a safe learning atmosphere that ensures they get to speed in record time.
Classical ballet: There are many reasons adults pick up ballet. One is to fulfill their childhood dreams of being able to dance on their tippy-toes. Another is the love for the dance style, and some consider it an excellent way to stay fit. Whatever your reasons might be, you would need good teachers that would ensure you are one with your body and the dance floor, so you do not end up hurting yourself. This is what you get at Le Grande dance factory, experienced professionals that help you every step of the way.
Flamenco: If you are one that likes to soak up new cultures and would like to express your love with other traditions with dance, then Flamenco calls to you. Flamenco is an expressive dance of Spanish origin that is usually performed solo with arm and other body movements in sync with a guitar and a singer. The performance is really intricate with a lot of attention to detail. It is one dance style that requires the deftest of touches, where one misplaced limb could sour an excellent performance. Hence the need to be coached by only the world's best, which you would find at the Le Grande school of dance.
Hip hop: Hip hop is one of the many dance styles that are constantly in flux and always open to interpretation. It depends on how you feel the music and what you feel the music is saying to you. The openness of this dance style makes it one of the more popular styles and highly sought after. This makes it easy for many people to mistake it with similar dance renditions and oftentimes needs the wisdom of an expert for clarity. You can either jump into it and see where it leads or allow tutors at the Le Grande school of dance to teach you the myriad of ways hip hop dance can be interpreted.
Other features
Studio rental: This Singapore dance studio has a couple of state-of-the-art dance floors for rental for other dance groups to use. Being a member affords you an opportunity of a lifetime to see other dance genres performed by other masters of the dance art and even to see how your preferred dance style is executed by other people.
Adult and children classes: Many studios in Singapore teach both Adults and Children with the same syllabus, and this can either be confusing for the kids or far from effective for adults. The results usually leave members unsatisfied, but that is not the case here. With different structures in place for different age groups, everyone gets to learn at the right pace for them.
Trial classes: One other reason to consider this studio is that you have the option to sign up for a trial class. Sometimes the class could be right but would not be for you. You get to see if you agree with the teachings of the tutors and if the scheduling works with your other plans.
4. Young Dancers Academy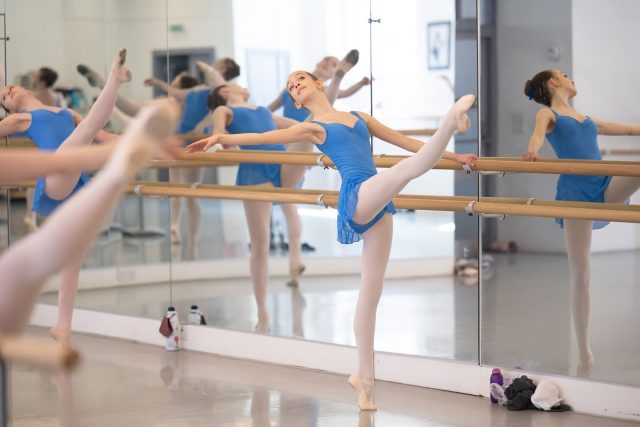 Overview
The Young Dancers Academy is anything but young or new to the dance industry as it has been teaching and training dance enthusiasts since 2009. This dance studio was founded with the interest of all age groups at heart, the singular stop for anybody that is interested in becoming one with nearly all dance forms. The studio is approved to hold RAD and CSTD exams, and it has in its employs experienced professional instructors to educate all trainees on all the nuances related to their chosen dance style.
Dance Genres
Toddler ballet: This is a preparatory class for children that would like to pick up ballet more seriously in the future. These classes are about 30 to 45 minutes long to avoid straining the kids. It involves a lot of stretching, physical preparedness, rhythm and body coordination, and the development of their socialization skills. Crucial puzzle pieces that would come to play when your kids advance to more intensive ballet lessons.
Jazz classes: This is excellent for kids between the ages of 7 and 12, and it allows you to channel that explosive youthful exuberance into something productive. They can channel their near-limitless energy reserves into learning an exciting dance form. Jazz lessons teach your child hand-eye coordination, and learning with their peers helps develop their socialization skills.
Contemporary dance classes: Contemporary dance classes are for adults and children alike. It hopes to teach the would-be dancer how to tap into their creative side. Contemporary dance is usually whatever you want to make of it. It allows for different levels of freestyle, and the right tutor primes your mind to know what your limits are and what the dance style demands. Young dancers academy teaches and encourages you to challenge and beat these self-imposed limits and tap into your inner dance bug.
Lyrical dance classes: This dance style blends jazz and ballet and uses dance to create a visual representation of music. This is quite tricky to pull off as it marries two different, unrelated dance forms. As such, it is crucial that both halves are delicately balanced. Hence the need to be trained by experienced dance instructors, the kind you are guaranteed to find at the young dancers' academy,
Adult ballet class: There are many dance studios offering ballet classes but not quite get it as well as the young dancers' academy. Here you are assured that no stones would be left unturned, a comprehensive ballet syllabus that covers all the basics to the more challenging maneuvers.
Achievements
Youth Arts Festival, 2021 – Gold, Silver, and Bronze Awards
Youth Arts Festival, 2020 – Gold, Silver, and Bronze Awards
Star of Canaan Dance Online Ballet, 2021 – 1st, 2nd, 3rd, 8th places
International Ballet Grand Prix Singapore, 2021 – 2nd, 7th, 9th places
International Ballet Grand Prix Singapore, 2020 – 1st, 2nd, 4th, 5th, 6th, 9th places
Get the beat, 2021 – 1st, 2nd, 4th, 5th places
Star of Canaan International Ballet Competition (Finalists), 2021 – 1st, 2nd, 3rd, 4th, 6th, 7th, 9th places
Star of Canaan International Ballet Competition (Pre-competitive), 2021 – 2nd. 3rd, 4th, 5th, 6th, 7th, 8th places
Other features
Private lessons: Young dancers academy also affords you the option of private lessons if, for one reason or the other, you would prefer to be coached alone. If you need help getting over anxiety before you are ready to dance in front of a full house, you should consider signing up for their private lessons.
Flexible schedule: One reason they are the top pick and a popular favourite is that they have very flexible schedules that accommodate people from all works of life. All you need do is speak with a representative, and they will figure out a plan that allows you to achieve your dance goals without disrupting your daily life.
Pilates: You also have the option of signing up for a pilates class separate from the dance classes. What this does is that it helps you increase muscle strength, more control of your back and limbs, and improved stabilization of your spine to help you get the most from the dance class.
5. DancEdge Academy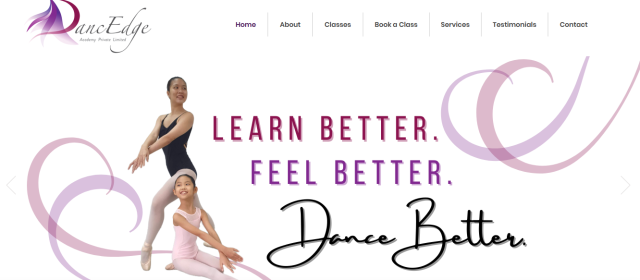 Overview
One thing you want when it comes to dancing, especially in competitions, is that edge over everybody else. This is exactly what DancEdge brings to the table. Although only about a year old, the dance studio is run by people who have themselves faced the upheavals that come with dancing. They are aware of how quickly things can go downhill with injuries as a result of poor training and the physical and mental pain these injuries can cause. They have seen several talents fall out with dancing due to subpar training and have developed techniques to ensure people do what they enjoy for longer, and that is dance.
Dance Genres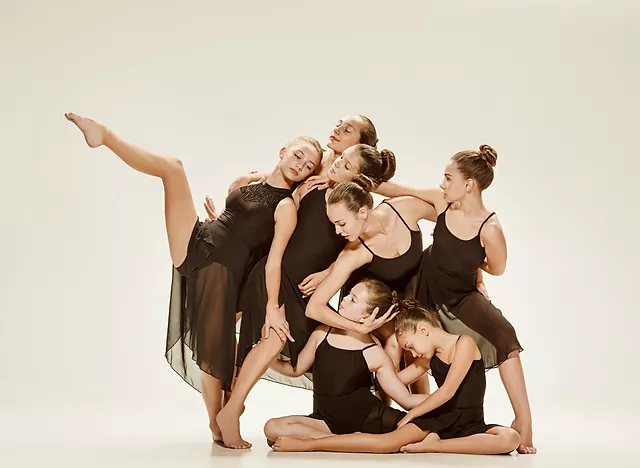 COREography: Putting the "core" in choreography, these classes aim to educate students on the importance of a strong core for any genre of dance. DancEdge Academy's goal is to help students achieve a heightened sense of body awareness by introducing them to the choreography of different genres, without losing the element of fun meeting new people that share the same passion for dance.
Classical ballet: Classical Ballet here is taught differently, where they are focused on dancers learning the art the right way and teaching them how to keep dancing for the longest. Technique programs like Progressing Ballet Technique (PBT) and Progressing Contemporary Technique (PCT) teach muscle memory to avoid unnecessary tension when dancing. This helps dancers better care for and better understand their bodies.
Other features
Studio rental: Signing up with a studio that rents out spaces is a win-win in more ways than one. This way, you get to see other dancers use the space, socialize, pick up new information and also cultural exchanges.
Private coaching: Private lessons come in handy for people that are new to dancing and would require to learn the basics in a safe space, at their own time and pace.
Conclusion
Dance is a lot of different things to different people. The different dance genres can be an escape for some and can be a way to send a message for others. But when learned wrongly, it can cause a lot of heartbreak physical, and mental injury, hence the need to sign up for the best dance classes in Singapore. The above list helps in that regard, as I have gone through the trouble of combing out the best of the best for your consideration. Happy dancing!