5 Best Curtain and Blind Shops in Singapore 2023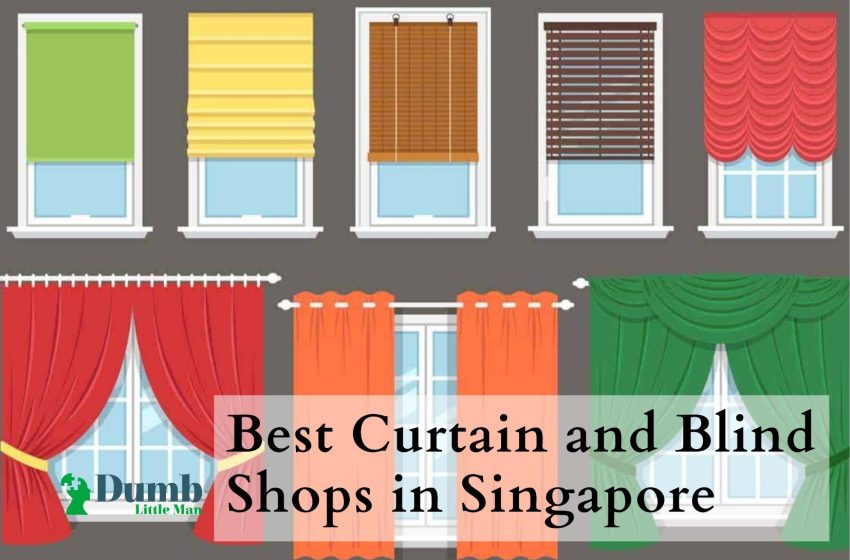 Numerous things can breathe life into your living space. One of them is your curtain or window blinds. It doesn't matter if you've been in the same house for years or recently acquired a new property; high-quality curtains would make all the difference for you.
However, you can't just go ahead to add any type and size of curtains to the interior of your home. While the use of quality window coverings is essential, you also have to make sure that they match the theme and interior color scheme of your home.
Homeowners also have to pay attention to the length, size, style, and material their curtains are made from. When choosing stylish blinds for your home, you have to get them right because they can transform the atmosphere in your home or ruin it completely. Beautiful curtains made from high-quality fabrics may be the last piece to complete your dream home.
Besides being an integral part of home decor, curtains are used for light control, privacy, and blocking out sun rays. If you weren't already considering getting custom-made curtains for your home, you have to plan for it.
There are numerous reasons you should consider getting custom curtains and classic blinds. In this article, I'll be looking at detailed information about blinds and curtains, including their pricing, benefits and t, the best manufacturers of these products in Singapore.
Let's start by looking at the cost of installing blinds and curtains.
What Is The Price Of Installing New Curtains And Blinds
It's safe to say the price of the blinds and curtains that you install in your property will depend on the size, type of material, and type of window covering that you are interested in. However, this article will stick with average e prices for installing curtains in an HDB BTO.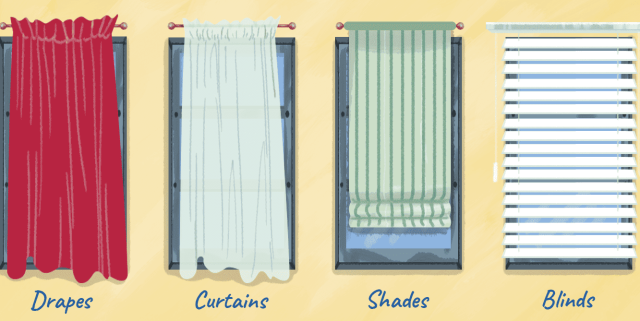 Here is the price list of installing various window coverings in Singapore;
Curtains: from $550
Korean Blinds: from $630
Roller Blinds: from $550
Venetian Blinds: from $950
When trying to settle on a certain choice for your home, you'll be confronted with many options, and it's easy to get overwhelmed. To pick a suitable alternative, you have to decide on the type of window covering to purchase.
Common types of curtains that you will come across include; Rod pocket curtains, Eyelet curtains, blackout curtains, Tab-top curtains, Pleated curtains, Window scarves, Cafe curtains, and Sheer curtains. On the other hand, the common types of blinds for homeowners include; Vertical blinds, Venetian blinds, Miniblinds, Panel blinds, Micro blinds, Roman blinds, Solar films, Tie-up shades, Roller blinds, outdoor shades, and motorized blinds.
What Are The Benefits of Curtains And High-Quality Blinds?
There are many reasons homeowners should get blinds and curtains for their homes. These benefits include;
1. Stop Direct Entry of Sun Rays
Sunlight is needed to see clearly during the day. However, its ultraviolet rays can be quite harmful. After extended periods of exposure, these rays may cause discomfort to the human skin and cause the color of furniture to fade. Window coverings are a form of protection against these sun rays. They will reduce the amount of glare in the home during the day and keep the interior dark at night.
2. For Climate Control
Regardless of the type of window coverings you install in your home, they can serve as an effective climate control system. The right kind of curtains will keep you comfortable all year round. While the curtains and blinds are held open during dry weather, they serve as insulation in the colder months.
3. Creates A Sense Of Privacy
Are you worried about nosy neighbors peeking into your home? Window coverings are the perfect way to shut out prying eyes.
4. Creates A Security Barrier
While not many people install their curtains for security, it's worth noting that window coverings form a protective barrier against intruders. The added border will turn the home into a sanctuary for you and your family. As if that was not enough, curtains and blinds can protect you against harsh and wild weather conditions.
5. Adds Value To Your Home
Without any doubt, window coverings are fittings that add value to your home. When you purchase quality products from reliable producers, they can make your property look more expensive than it is.
6. Brightens Your Interior Design
The right type of window coverings will transform the interior design of your home. When shopping for curtains and blinds, go for modern ideas that will complement the theme of your home's decor.
7. Transforms Parts Of Your Home
When you use the right window covering, such as outdoor blinds, it can transform an exterior space into a mini-room. This extra room may be used as an outdoor gym to receive guests or host a party.
That's all on the benefits of blinds and curtains. To get high-quality products for your home, you need the services of a reliable curtains and blinds shop. Are you searching for the best curtains and blinds company in Singapore? I've got you covered. Keep reading to find out more detailed information on these shops.
A Detailed Review Of The Best Curtain And Blinds Shops In Singapore
I have gathered a list of curtain and blind shops that offer customized curtains and different types of vertical blinds. Yes, window coverings protect you and your property from sun rays and also hide you away from nosy neighbors. But you still need to pay attention to the style and material used by the manufacturer.
There are a few stores in Singapore that have come up with innovative products to suit the taste of different customers. Regardless of the color, length, type of material, and style of the curtains you want, they offer exceptional service.
5 Best Curtain & Blind Shops in Singapore 2023
KS-Life
J&F Curtain Home
Ace Curtains & Finishings
Ming's Living
Curtainmise
1. KS.Life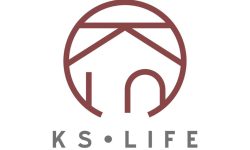 Basic Information
Website: https://ks.life/
Email Address: [email protected]
Address: 3 Ang Mo Kio Street 62 #01-54 Singapore 569139
Phone Number: +6747 6628
Working Hours: 9 am – 8:30 pm (Weekdays); 8:30 am – 8:30 pm (Weekends)
Are you looking for quality curtains to transform your home decor? KS. Life can make it possible. This curtain expert will offer you reliable services that will make your home more beautiful. They have extensive experience of more than 45 years of making blinds and curtains for different homeowners. They aim to use unique curtain designs to make your home feel like heaven.
What's more? At KS. In life, there is a belief that luxury shouldn't come at a steep price. According to them, you should add value to your home without breaking the bank. Therefore, they have made their exceptional service available at a reasonable price.
They aim to offer every customer luxury window treatment. To meet up with ever-increasing demand, this curtain manufacturer has a team of professional designers and seamstresses that are on hand to help you create idea designs to suit the interior of your home. They have a shop where you can purchase different stylish curtains, such as ready-made and blackout curtains.
When installing blind systems and curtain rods in your home, they comply with all service standards and ensure that you maintain compliance with the authorities. As if all these were not enough, there's a free delivery offer for curtain purchases over $30.
What People Like About Them
This curtain producer supplies clients in Singapore and surrounding neighborhoods, such as Yishun, Tampines, Woodlands, Geylang Seria, etc. They are committed to consistently increasing their customer base and satisfying clients with attractive, high-quality curtains.
2. J&F Curtain Home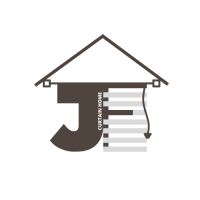 Basic Information
J&F Curtain Home is a one-stop-shop for homeowners interested in high-quality blinds curtains. It doesn't matter whether you are looking for ready-made products or custom items; they've got the right selection for you. They have been in the business for a fairly long time and are familiar with different techniques and strategies that can be used to provide satisfaction for customers.
J&F Curtain Home offers a long list of reliable services. They include on-site management, free quotation and consultation on installing curtains and blinds, locally produced curtains, motorized blinds, and product installation.
What People Like About Them
When working with J&F Curtain Home, you don't have to worry about the quality of what we offer. All our products are made from high-quality fabric. They do not only sell custom-made products.
They also offer their customers local factory ready-made items, such as day curtains, night curtains, table runners, cushion covers, bedding sets, and imported home decor. As a curtain expert, they'll work with you to produce exactly what you need for your property. You can find all the items you need for your interior decor at our curtain shop.
3. Ace Curtains & Furnishing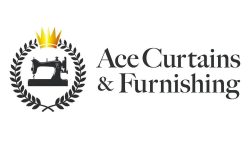 Basic Information
Website: https://acecurtains.com.sg/
Email Address:

[email protected]

Address: 2 Yishun Industrial St 1 #08-23 Northpoint Bizhub Singapore 768159
Phone Number: +65 9739 2341
Working Hours: 10 am – 8 pm (Weekdays); 10 am – 6 pm (Weekends) by Appointment
Ace Curtains & Furnishing is a top service provider capable of producing good curtains and blinds for Singapore homeowners. They've been in the business for more than eight years and are renowned for excellent customer service. Most of their customers come to us for unique curtain and blind designs, and we deliver satisfactorily.
Their long years of experience have ensured that they have worked with various clients, including business owners and property owners. They have partnered with many reputable brands, and their services are highly recommended.
This brand was started to provide simple solutions to homeowners in Singapore interested in custom curtains and blinds. They were able to identify that property owners were unable to take advantage of blinds because other services provided misfitting, poorly sized curtains at a steep price.
As a result, they decided to flood the market with curtain blinds sold at an affordable price while also paying attention to their size, type of material, and color. Regardless of whether you need installation of Korean blinds, Venetian blinds, solar films, or curtain washing, they've got you fully covered. Their curtain packages can be designed to fit HDB BTOs, Condos, and Commercial properties.
What People Like About Them
Ace Curtains provides property owners excellent services because it has a professional installation team and gets raw materials from reliable vendors. Due to this, they can quickly complete home and commercial projects within a fairly short time – about 10 to 14 working days.  
They also work with modern ideas that match any interior decor setting and color scheme. However, they do not rest on their laurels and are constantly concerned about improving the quality of what they offer. Ace Curtains & Furnishing is also interested in developing innovative ways to attend to more customers effectively.
4. Ming's Living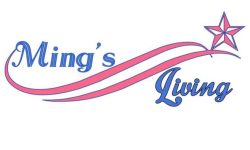 Basic Information
Ming's Living is another worthy mention on this list. They take their place as one of the best curtains and blinds shops in Singapore because of the level of attention to detail when dealing with clients. When choosing blinds to suit the interior of their home, customers may get overwhelmed by the number of styles and colors to settle for.
At Ming's Living, there are professional consultants to help whose job is to help you pick suitable curtains or blinds for your home. They will pay attention to your inquiries, agitations and note down your requests. This information will then be used to create custom-made blinds or curtains. Our experts will also take note of the texture and quality of the material that will be used for your window covering.
What People Like About Them
These experts will ensure that you enjoy all the benefits of installing window covering on your property. After helping you make a final decision, they will install the curtains or blinds you have chosen. They can install different blinds such as roller blinds, vertical blinds, etc. Ming's Living is also a hub of modern curtain ideas too.
5. Curtainmise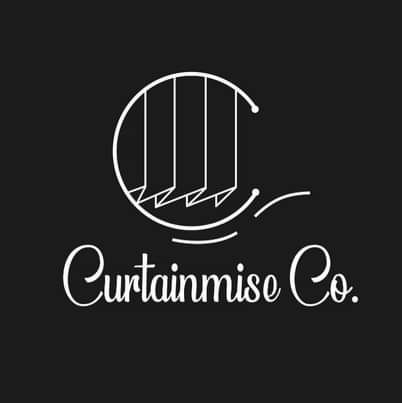 Basic Information
Website: https://curtainmiseco.com.sg/
Email Address: mailto:[email protected]
Address: 20 Sin Ming Lane, #08-61 Midview City, Singapore 573968
Phone Number: +6993 9916
Working Hours: 10 am – 7 pm (Everyday)
The final curtains and blinds shop on the list is Curtainmise. While they are last on the list, this does not reduce the quality of the service that they offer. They are renowned for their reliability and efficient use of resources. Are you interested in a reliable brand that can help install curtains and blinds on your property? Look no further than Curtainmise.
They are a one-stop-shop for everything related to blinds and curtains. They aim to provide their customers with high-quality products that will transform their homes and create a new ambiance in them. As a result, their installations are durable and maintain their physical properties for extended periods.
Curtainmise believes that every property owner should have the best blinds and curtains that money can buy. Their solutions have to match the interior of your home. As a result, they have a team of professional consultants that will check on your property and come up with innovative ideas on how to set up your desired window covering. The job of the installation team will be to boost the aesthetic style and properties of the home.
What People Like About Them
Curtainmise stands out from its competitors due to the quality of craftsmanship that it employs and the quality of raw materials used in developing these blinds. Their experts are capable of state-of-the-art designs that have not been used anywhere else. They also take accurate measurements to ensure that your curtain fits seamlessly with the property. The curtain rods and blinds systems will be designed to suit the specifications of your home.
What's more? They have a curtain shop with a variety of stylish blinds and curtains. Curtainmise has worked with hundreds of clients and handled twice as many installations on multiple properties. Furthermore, they are committed to providing excellent customer service at a low price.
FAQs
How much does it cost to make curtains and blinds in Singapore?
Depending on the size of the room and the nature of the material used, the cost of installing a curtain should range between $550 – $900. However, installing blinds should cost between $600 – $1500
What is the best way to buy curtains?
While you may decide to step into the market to get some attractive curtains by yourself, the best bet is to hire an expert to do all the heavy lifting for you. They will help you pick the most durable and matching choice with your home's interior.
Which curtains are best for the bedroom?
Cotton is the most common option used in the bedroom. This is because cotton is soft, breathable, and easy to maintain.
Conclusion
And that's all on the best curtain and blinds shops in Singapore. The service mentioned above providers will offer you the best deals on window covering products in the region. It's best to consider how the color of your furniture and painting in the room will be affected by your curtain. The best shops are those with after-sales services and will help you settle on a suitable curtain for your home.
However, don't forget to regularly wash your curtain and clean your blinds to maintain its quality. If you've been using the same curtain for a few years now, it may be due for a change. This change would breathe new life into your living space.
Like this Article? Subscribe to Our Feed!
At Dumb Little Man, we strive to provide quality content with accuracy for our readers. We bring you the most up-to-date news and our articles are fact-checked before publishing.