Top 5 Schools for Best Coding Courses Singapore 2023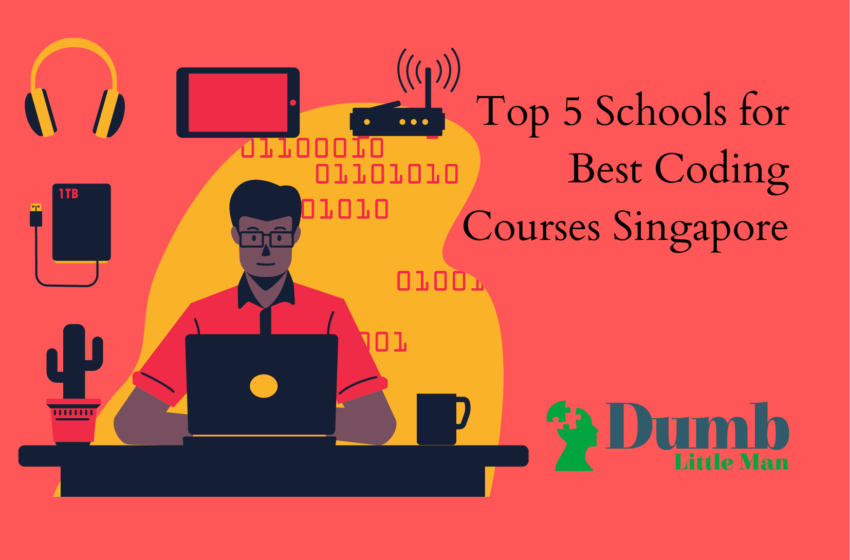 Coding and programming are all around us and will only become more prevalent. As a result, most people believe that learning to code should become a standard element of a child's education or that they should have a rudimentary understanding of it at the very least.
Everyone is always in direct or indirect contact with modern technology equipment that runs a slew of software numbers controlled by code.
The internet has become increasingly important in the modern world, with workers growing more computer proficient each year. As a result, knowing how to code is becoming as crucial as knowing how to read, write, and add.
Therefore, you can enroll in one of the coding courses in Singapore highlighted by the identified academies below to learn in-demand skills in computer programming, data science, cloud computing, cyber security, and other relevant 21st century technological skills.
Top 5 Schools for Best Coding Courses Singapore 2023
Heicoders Academy
Ripplecreate
Intellisoft Training
Empire Code
Coding for her
1. Heicoders Academy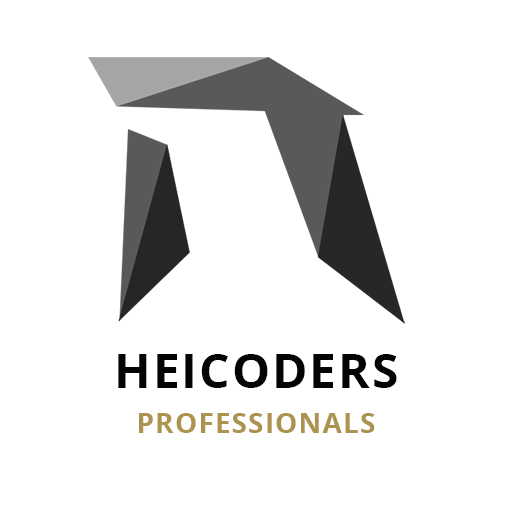 Heicoders Academy is a technology education provider started by a group of friends who studied in renowned US STEM universities and worked in Silicon Valley. They started Heicoders Academy with the mission of bringing the same high quality technology education they were exposed to in the US, to learners in Singapore. Heicoder's instructors are selected for their stellar academic results and their wealth of industry experience. In fact, their instructors are concurrently fulltime practitioners in various tech companies, which ensures that learners are exposed to the latest industry experience.
Courses Provided

Heicoders Academy offers courses in 2 areas: Artificial Intelligence and Web Development.
Artificial Intelligence Track
There are currently two courses in the Artificial Intelligence Track.

AI100 (Python Programming and Data Visualization):
The course helps learners build a strong foundation in Python programming and a good intuition for problem-solving with computational thinking. Students will also learn how to build graphical and geospatial visualisations.
AI200 ( Applied Machine Learning):
This course builds on the technical abilities students learned in AI100. Students will acquire more sophisticated data wrangling techniques as well as how to create interactive visualizations in AI200. They'll also have the underlying understanding and practical skillsets to develop machine learning models, focusing on models well-used in the industry and competitive data science platforms such as Kaggle. The course concludes with a Kaggle competition in which learners compete to construct the best predictive model, gaining experience with the end-to-end process of training and evaluating machine learning models.
Web Development Track

WD100 (Responsive Web Development)
WD100 is designed to equip zero-experience students with:
 a foundation in web development (focused on frontend development)

 the ability to translate user requirements into a web application

the ability to deploy web applications and

the knowledge of industry practices in web development.
Contact information: [email protected]
Website: https://heicodersacademy.com/
Social media page:
2. Ripplecreate

When it comes to instilling in a child a future skill for coding and an affinity for STEM-related subjects of study, Ripplecreate is your best bet. Educators from over 200 schools in Singapore rely on it.
With the uniqueness of its pedagogy and curriculum, the principal aim of Ripplecreate is to prepare young minds for the digital future. They meticulously scaffold age-appropriate learning objectives with a modular and subject-based curriculum rich with fun, engaging, industry-relevant, and real-life projects, all curated by professional educators and academics.
Their students acquire computational and design thinking skillsets through inquiry-based and experiential learning activities, which they will use to develop personalized projects, compete in local and international competitions, and for the more dedicated, up to the Olympiad level of competition in Informatics.
Courses Offered
At Ripplecreate, all the courses offered are categorized together in a single package titled The Ripple Tech Program. Various lessons included in the program are;
Game Development
Robotics
Tactile Programming
Web Development
Inventor (maker)
Coding Languages
Virtual and Augmented Reality
Digital Quotient
Digital Media
App Development
The Ripple Tech Program is a comprehensive, STEAM-based program with a defined progression structure for ICT education and learning objectives tailored to your child's age.
The program covers coding, virtual reality, web, game, mobile app development, and digital media coding languages, including Python and Javascript. Students get access to the most up-to-date technology breakthroughs in the industry because the course content is updated regularly.
Once enrolled in the Ripple Tech Program, your kid will receive an age-appropriate curriculum plan prepared by professional education staff.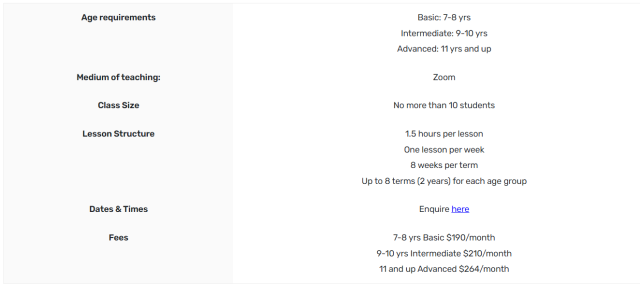 The projected curricular roadmap implementation takes two years. Each student will study four fundamental modules in the first year before going to higher-level courses in the second year.
3. INTELLISOFT TRAINING PTE. LTD.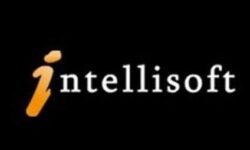 Intellisoft Training Pte. Ltd. is an institution established by education industry leaders with the express goal of offering high-quality training to businesses and individuals that leads to Best-in-Class Certifications.
These quick coaching programs assist businesses in increasing production, efficiency, and saving time.
Courses Provided
There are various categories of courses offered, ranging from technical skills to soft skills. However, the most relevant of the programs provided are data analytics and data science.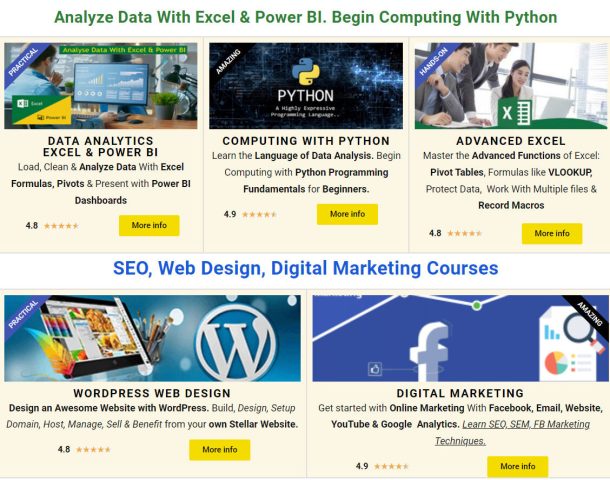 Data Analytics and Data Science
Excel With Power BI: The ICDL Data Analytics With Excel & Power BI program teaches how to get started with data analysis, how to utilize statistical techniques in Excel, how to construct Pivot Table Reports, and how to visualize data with Power BI Dashboards.
This course will teach how to successfully apply data analytics ideas, statistical analysis, data set preparation, summary, and visualization.
With these comprehensive Data Analytics Tools, partakers of the course will gain competence in interpreting production data and confidently charting the future courses of action.
Computing (Python Programming): Computing with the ICDL Python pedagogy teaches you how to get started in IT programming, write simple programs using Python, and create data analysis and automation scripts for day-to-day use at work.
Course participants will learn how to write Python programs, use variables, and data types, loops, and conditional statements write procedures and functions, use standard libraries, test and debug encryption, and successfully execute programs.
In addition, learners will acquire confidence in writing Python programs, debugging them, testing them, and deploying them in production. The goal is to teach how to use Python programming to execute the following computing tasks;
Understand the fundamentals of computing and the typical steps involved in writing a Python program.
To analyze an issue and produce solutions, learn and apply computational thinking tools such as problem decomposition, pattern identification, abstraction, and algorithms.
Using flowcharts and pseudocode, create, test, and adjust algorithms for a Python program.
Understand the importance of well-structured and documented encoding, as well as fundamental coding principles and terminologies.
In a Python program, understand and use programming components such as variables, data types, and logic.
Iteration, conditional statements, procedures, functions, events, and commands can all be used in Python applications to increase efficiency and functionality.
Before releasing a Python application, test and debug it to ensure it fits the criteria.
4. Empire Code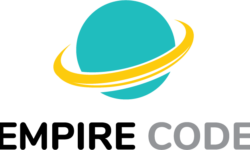 Empire Code began as a coding education center in 2016. Since then, the academy has expanded to incorporate Empire Education for computer science education, Empire Code Launchpad for program development, and Empire Code Loves Back our social company.
Empire Code Education is a Singapore Ministry of Education (MOE) authorized private schools having MOE approvals and Microsoft Minecraft education certifications for teaching in public and private schools.
Empire Coding Courses
At Empire Code, courses are individualized and categorized into different age groups, enabling students to complete the curriculum at their own pace. There are six groups of programs divided along with various age groups, but the two groups of coding courses are The Dorm and The Valley to learn to code. They are both explained as thus;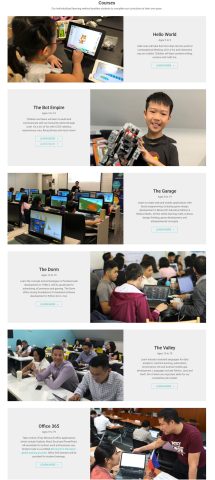 The Dorm (12 to 79)
This course will teach front-end web design concepts and technologies in HTML5, CSS, and JavaScript for advertising, eCommerce, and gaming. In addition, the Dorm provides solid foundations for backend software design in Python and C++.
This course has five different sub-categories;
The Dorm I – HTML5 & CSS: You will learn how to design a markup language and understand the concepts and technologies behind using HTML5 and CSS to build your blog and eCommerce website.
The Dorm I uses Microsoft's Visual Studio Code editor, which is available for Windows, macOS, and Linux. It has debugging capabilities, intelligent code completion, and much more.
The Dorm II – JavaScript Gaming: JavaScript can be used to make web pages more dynamic. If you learn to utilize it for game development, you will get valuable knowledge of one of the most adaptable programming languages available today.
Microsoft's Visual Studio Code editor, available for Windows, macOS, and Linux, is used in the Dorm II. Debugging, intelligent code completion, and other inclusive features.
The Dorm III – Python Basics: Python is a popular programming language with a straightforward framework. The course helps you get started learning the language, grasping the principles, and generating entertaining graphics. IDLE, Python's integrated development and learning environment, is used in the Dorm III.
The Dorm IV – Python Gaming: Python gaming allows anyone to construct web-based game applications entertainingly. IDLE, Python's integrated development and learning environment, is used in the Dorm IV.
5. Coding For Her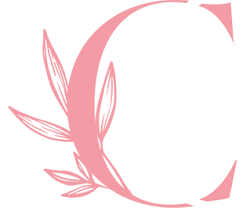 Amalina and Denise have worked as professional website designers for over ten years. They co-founded Hello Pomelo Creatives, a boutique web design studio in Singapore focused on building high-quality websites.
They are both committed to introducing girls and women to technology through helpful suggestions, resources, and workshops. They want to help other ambitious female coders and entrepreneurs learn digital software and website-building through casual, friendly, and intimate workshops because they are female coders.
Courses Offered
Introduction to HTML & CSS
Design Masterclass
Adobe Photoshop Essentials
Design Coaching Workshop
Shopify For Beginners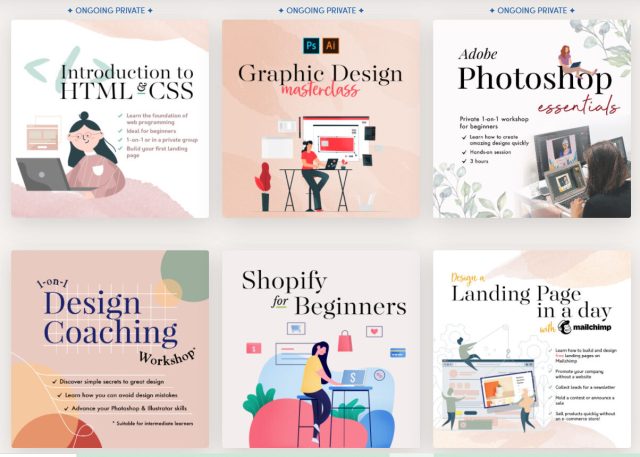 HTML and CSS are the backbone and foundation of front-end website development and are the easiest computer languages to learn.
The skeleton or framework is defined by HTML, whereas CSS offers the guidelines for making those elements attractive. They are the essential beginning point for any website when used together.
Deliverables in this course include;
Website Wireframing
CSS IDs and Classes
CSS Flex Boxes
Build an HTML Navigation Bar
Importing custom fonts
Creating columns and rows
Creating links, embedding images, and text
Build a functional landing page
In addition, expect a hands-on workshop followed by a brief lecture. Coding begins as you learn on the course to put what has been learned into practice right away. Pupils will have to work on a free coding package on their laptops.
Graphics Design Masterclass
The masterclass is the ultimate course for budding graphic designers, combining Adobe Photoshop and Adobe Illustrator into a single program.
Students will learn how to smoothly move graphics from one medium to another to generate various images for both digital and print.
Students will learn practical skills and techniques in class, and they will produce a variety of graphics, including name cards, social media graphics, and more.
Deliverables in this course include;
Adobe Photoshop Basics
Adobe Illustrator Basics
Using Brushes, Patterns, Shapes
Masking
Vectors
Importing resources and fonts
Pointers on how to create unique designs quickly
Tailored according to each student's goals
Adobe Photoshop Essentials
Adobe Photoshop is an industry-standard graphic design program for both pros and beginners. Photoshop is a sophisticated program that gives you all the flexibility you need to produce graphics for any purpose. It is also becoming an increasingly valuable additional skill to have in the workplace.
Deliverables in this course include;
Basics of Adobe Photoshop
Brushes, Patterns, and Shapes
Masking
Vectors
Importing fonts and resources
Personalized to match the needs of each student
Design Coaching Workshop
Emphasis, Balance & Alignment, Contrast, Repetition, Proportion, Movement, and White Space are among the "Principles of Design" introduced in Design Coaching. It is for designers who already know how to design with the software but want to hone their aesthetic sensibility. Is there something "wrong" with your designs? With helpful hints, the course can assist you in becoming a better designer!
Deliverables in this course include;
Principles of Graphic Design
How to apply them to your design
A study of 'bad' design
How to use common design elements
Current design trends
Our simple secrets to great design
This workshop is best suited for people familiar with Photoshop and Illustrator and have a good understanding of how to use them.
Shopify For Beginners
Shopify is a well-known e-commerce platform, allowing anyone to set up an online business in seconds. In a burgeoning online purchasing business with a global market of 2 billion people, Shopify powers the most prominent online e-commerce stores. This course is for ambitious entrepreneurs ready to transition from responding to Instagram DMs to creating their own automated e-commerce business.
Deliverables in this course include;
Setting up your Shopify account
Designing your storefront landing page
Understanding how to customize Shopify
Customizing Shopify even more deeply with CSS
Uploading products, variations, etc
Setting up sales, discount codes
Managing orders and inventory
Setting up and managing payment gateways
Conclusion
We have gone over some high-quality coding academies and courses to explore and enroll your kids.
Positioning yourself and kids to exploit the opportunities to learn about technology, how computers work, and building a repertoire of coding skills will undoubtedly provide you with a competitive advantage in life.
It helps prepare for what the future holds and is more beneficial for young ones shown to learn to code earlier on in life.
FAQs
Which programming language is best to learn?
Individuals should seek to master HTML and CSS before moving on to JavaScript because JavaScript is utilized everywhere, like; on the front-end, backend, and even in mobile app development. It has numerous applications, which is why I believe it is beneficial to understand.
Should you develop abilities in a variety of areas or concentrate on just one?
Gaining knowledge across the board is all good and advantageous. However, picking a niche helps you to master a craft and be the best at it. Data science would be a good pick because it is a profitable field right now. Some excellent data-specific boot camps are available to assist you (Metis or Springboard are a couple of examples).
Do I require a ceratin typer of Computer?
There is no particular computer for coding, but you should get started if you already have one.
What Are the shortcuts to learning Code?
There are no easy routes to being a skilled programmer. That isn't the correct way to look at it.
Instead, devote your effort to understanding the essentials. In the long term, this will benefit you.
It's impossible to learn to code in a short amount of time. It's the same as picking up a new language. It takes time to perfect, but once you do, it will be well worth your time.
To get out of tutorials, I find it difficult to move past copying and pasting sections of code. Where do I go from here?
Continuous practice is the only thing you can do. Go at your rate (no copying and pasting, just accomplishing what you can from memory) because everyone learns and recalls things at their own pace. Also, start with small projects rather than attempting to tackle large ones.
Like this Article? Subscribe to Our Feed!
At Dumb Little Man, we strive to provide quality content with accuracy for our readers. We bring you the most up-to-date news and our articles are fact-checked before publishing.