5 Best Car Grooming & Polishing Services in Singapore 2023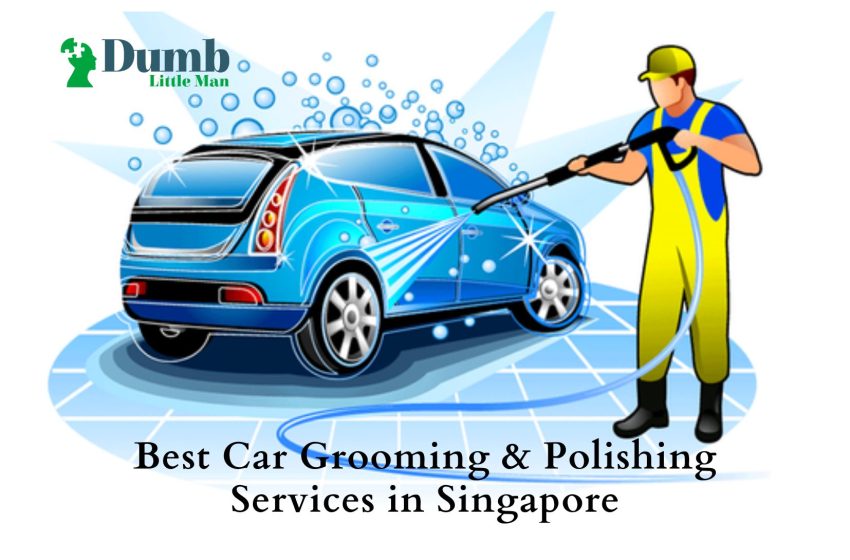 Car maintenance and interior cleaning are one of the most crucial aspects of owning a car. This activity is more than just taking your ride to the car wash to clean its exterior. You need to pay special attention to your vehicle.
When you fail to pay your vehicle the right attention, different parts, such as the car paint, start to depreciate at a relatively fast rate. If you're like most vehicle owners in Singapore, you probably like to give your car the best treatment to keep it looking new for an extended period. But only a few car owners know what it takes to give your vehicle the servicing it deserves.
So, how would you manage to keep your car clean, fresh, and serviced? Well, the answer is quite straightforward – by booking car grooming services. Yes, a car grooming package will clean up your vehicle fully while paying attention to other important details. Everything will be cleaned to look good as new.
As a result, many seasoned car owners regularly book these grooming services to revitalize their car exterior and interior. Let's say you want to pick up a client, go on a date or have a special occasion to attend and wish to book car grooming Singapore to offer you professional cleaning services; how would you go about it? Keep reading to find out. In this piece, you'll learn about the best car grooming services in Singapore and the extensive polishing services that they offer.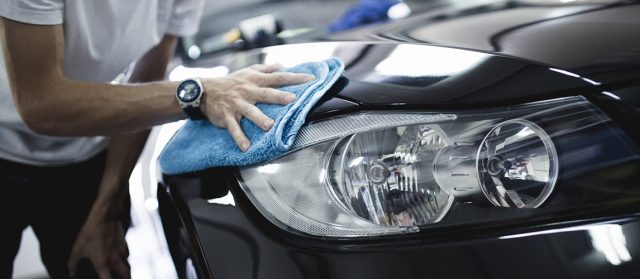 Before we get onto that, we'll take a look at the meaning of car grooming, its importance, the price of car grooming Singapore, and how to choose a car grooming shop to work on your vehicle.
Let's get started
What Is Car Grooming?
Car grooming is a term that refers to the exterior and interior polishing, cleaning, and conditioning of a motor vehicle. It represents the highest amount of care that you can give your car's interior and exterior after an extended period of usage.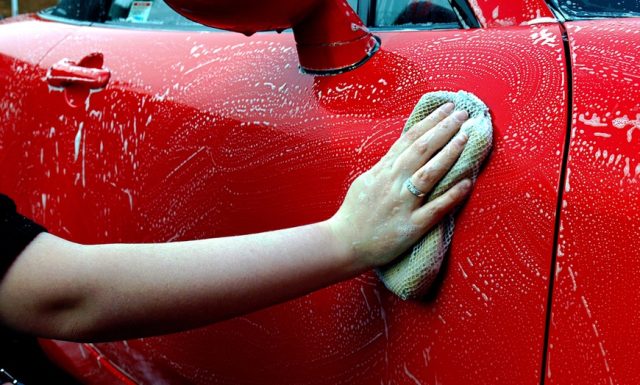 Car grooming may also be considered to be a form of car detailing. While detailing services are simple processes that involve replacing or restoring specific parts of your vehicle, grooming services involve looincludeter the entire vehicle.
Car grooming services are designed to improve the current appeal and aesthetic appearance of your vehicle. It can be likened to taking your vehicle to the car spa. For extensive spray painting or bodywork, you'll do well to visit an auto repair shop.
What is the Difference Between a Car Wash and Car Grooming Services?
It's easy to assume that car washing and grooming are the same things. But these two couldn't be more different. Often, car washing involves removing dirt and grime from the interior and exterior of a mobile vehicle. Usually, this process doesn't require any special tools or equipment, and anyone can carry it out. Also, a visit to the car wash does nothing to boost the vehicle's overall appearance.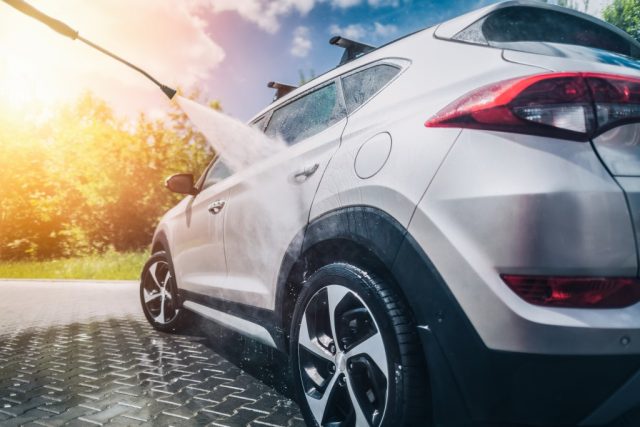 On the other hand, car grooming involves the use of specialized equipment, most of which are not found on the market, and unique skills to clean the nooks and crannies of the vehicle. Choosing extensive car grooming services means your car will be thoroughly inspected, cleaned, buffed, and polished. You may also get some car coat paint protection that will keep the vehicle's exterior glowing. The purpose of interior grooming and car polishing is to make the car look like it just came out of the showroom.
Another major difference between grooming and washing lies in the pricing of both services. When you visit the car wash to get your vehicle cleaned up, you'll be charged a meager sum between $8 – $40. Meanwhile, a full car grooming experience could range between $50 – $1,000, depending on additional services chosen and the quality of cleaning products and equipment used by the service provider.
You already know that certain grooming services may cost thousands of dollars to book. Therefore, you need to verify the service provider's pricing before you drive your car down to their shop.
What is the Cost of Grooming and Polishing in Singapore?
Before you go ahead to book grooming and polishing services in Singapore, you must be familiar with how much it will cost. Yes, I mentioned the likely price range for booking a typical car grooming package. However, you need to understand that this total price is a summation of the basic cleanup package and additional grooming packages.
So, what individual services make up this grooming package, and how much do they cost? Also, what are the add-ons that can be included for a rounded car grooming service? Let's take a look.
For most service providers, a basic car grooming package would cost between $50 – $250. The range varies to such an extent because of the different types of cleaning equipment and techniques available to the service provider.
This basic package would include a regular wash and cleaning of the interior, along with basic polishing and waxing. If you book a professional service, the grooming should also have minor touch-ups on the car exterior.
These are some of the grooming packages that can be added to the basic service, including their cost;
Interior leather treatment costs between $30 – $50. This leather cleaning and treatment repairs damage on car seat leather caused by wear and sun rays. It may also involve the addition of an extra protective layer.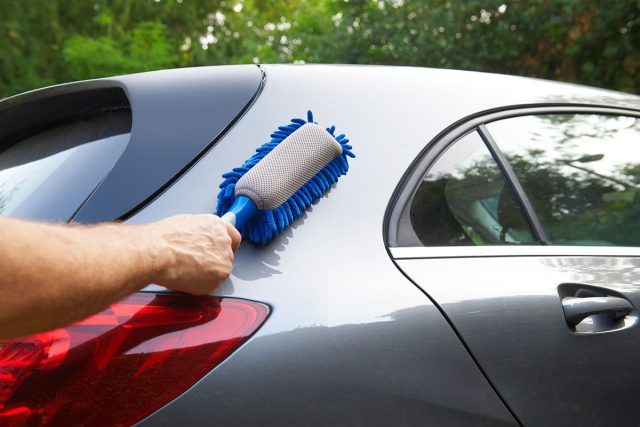 Air-conditioning unit cleanup costs between $15 – $30. The purpose of this clean-up is to freshen the air that comes out of your air-conditioner. It will also help to get rid of unwanted odors.
Car fumigation costs between $10 – $30. The fumigation kills pests and insects while ensuring they do not make it back into the vehicle.
Exhaust and rim polishing costs between $10 – $30. This polishing process will restore the shine of the rims of your vehicle. These appendages will look good as new in no time.
Headlight restoration and tail-lights restoration services cost about $25 – $70. This service will ensure that your headlights and taillights are replaced. You'll be able to see the road better at night and navigate easily through poor lighting conditions.
Glass coating services in Singapore cost between $150 – $600. This car protection coating is more durable than regular wax coating. It involves covering the exterior of the vehicle with a special layer to protect the car's bodywork.
Ceramic coating services in Singapore costs between $500 – $1200. It offers the highest form of protective coating for your vehicle. The ceramic coating applied to the car's body will keep the car looking new and clean for an extended period.
Depending on the nature of the service provider and their access to premium quality materials, this list of additional grooming services can be modified to include more cleaning or protection services.
Why Do I Need a Car Grooming Service?
If you own a car, you already know how expensive it can be to maintain the exterior and interior of your vehicle. However, seasoned car owners are under an unspoken obligation to keep their cars looking as fresh and clean as possible. By doing this, they can preserve the value of their vehicle and keep driving it around for a long time. Moreover, did you know that well-maintained cars have a better after-sale value when compared to poorly-maintained ones? Yes, you'll get a better offer for your old car without feeling like you have lost most of its value.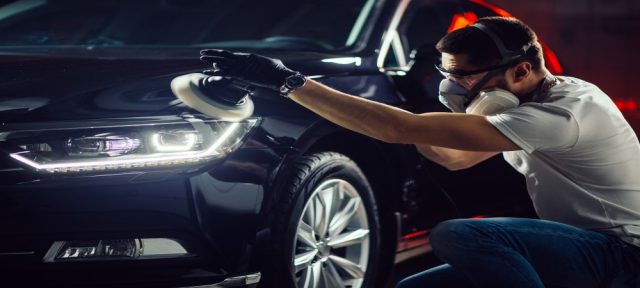 So, how do you keep your car fresh and clean after years of use? The answer is Car grooming. Grooming services are the most effective maintenance procedure that can help you keep your vehicle in pristine condition for many years.
Have you ever wondered how car dealerships manage to keep their fleet of used cars looking as good as new ones? Well, they book car grooming services. When you book a grooming service, you get extensive interior cleaning services, paint protection, exterior cleaning, and your vehicle will be transformed into a showroom condition car. The ceramic coating applied will also protect the car paint against weather conditions.
How to Choose a Reliable Car Grooming Service?
Without any doubt, the thought of hiring professional groomers that will transform your vehicle is quite appealing. However, you need to understand that each car has different properties and should be groomed with other techniques. Before you go ahead to book the exterior and interior packages of a random car grooming service, you need to decide what's best for your car. Numerous companies offer these services in Singapore and making a final choice can be overwhelming.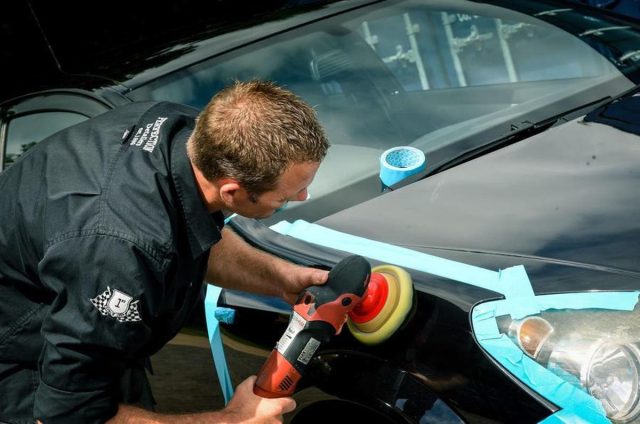 The best way forward is to understand the features and nature of services offered by the groomers. Then, you can speak to the service provider to get a specially tailored package for your vehicle. So, what are the features to look out for when trying to choose the best car grooming service for your car? Take a look at the following list.
Available services
When you decide to groom your car, you may focus on a specific part of your car, such as the interior and leather seats. It's important to check through the list of services offered by your first-choice groomers. If they do not provide suitable packages that cater to your demands, you may be better off looking for another car grooming shop.
Package Rates
When you are already familiar with the packages that will restore the pristine conditions of your car, you need to be calculative and reduce losses. Before settling on a final choice, you must check out their package rates. Therefore, make sure to look at their price list and do the math to determine the total cost. Compare this pricing with the rates offered by similar service providers and decide what's best for you.
Past Reviews
Reviews from old customers say a lot about the quality offered by the service provider. It lets you know if they keep to their world or makeup promises about the quality of what they offer. Lucky for you, checking through the reviews of any car groomer is as simple as running a google search. You'll see detailed reviews directly from the mouths of customers.
Convenience
If you drive around a lot in Singapore and have a packed schedule of activities, the chances are high that you would need your car most of the time. It would help if you considered how your plan fits into the time frame of the service providers. The best choice would be to pick a nearby service provider with flexible pickup times. If they also offer car rental services, that would be a great way to ensure that your movements are not restricted until your car is delivered.
What are The Best Car Grooming and Polishing Services in Singapore?
You're already familiar with all the vital information on car grooming and polishing. And it's time for the car grooming Singapore review. You'll learn essential information about the top five car grooming services in Singapore.
Here are the best car grooming and polishing services companies in Singapore that offer quality services:
5 Best Car Grooming & Polishing Companies in Singapore 2023
Groomwerkz
Washlah
MintGroom Car Detailing
Groomtech Auto
5D Solutions
1. Groomwerkz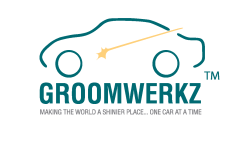 Basic Information
Website: https://www.groomwerkz.sg/
Address: Groomwerkz Pte Ltd, 1 Esplanade Drive, The Esplanade, Singapore.
Email address: [email protected]
Phone number: +65 6227 7238
Groomwerkz is a team of professional groomers whose main goal is to beautify and also take care of any minor damages to your vehicle. Founded in 2001, this car groomer has managed to establish itself as one of the reputable car detailing and polishing shops around the country. Due to their experience in car grooming, they have acquired the necessary skillset and equipment to offer extensive premium and restoration services, such as all-round cleaning, paint protection, paint restoration, dent removal, and exterior detailing.
At Groomwerkz, they do more than just wash, wax, and clean your vehicle. Instead, they will put in their best work to groom your car to showroom perfection. Unlike other service providers, we don't use any hardcore products. Instead, they utilize efficient, best-performing high-quality products that will not harm the internal components of your vehicle.
All the team members of this car groomer have been trained on handling suitable equipment and cleaning car parts skillfully. Also, their services are moderately priced to suit the financial capacity of the car owner.
Services Offered
The experts at Groomwerkz can offer vehicle owners any of the following services;
Nano Ceramic Glass Coating
Internal Detailing with Interior Nano Coating
Fumigation and Pest Removal
Premium paint protection film
Colour car wrapping
Paintless dent repair
Bodywork repair and spray painting
Groomwerkz members car wash
2. Washlah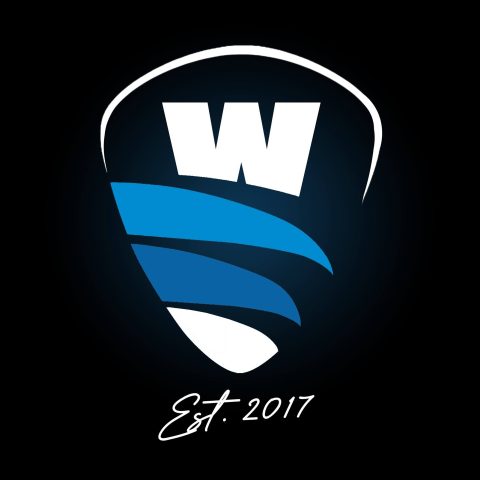 Basic Information
Website: https://www.washlah.sg/
Address: Autobay, 1 Kaki Bukit Ave 6, #01-37 (S) 417883
Email address: [email protected]
Phone number: +65 9668 9274
Working Hours: 9:30 am – 7 pm (Weekdays); 9 am – 2 pm (Weekends)
Washlash takes its place as one of the best car grooming services in Singapore. Despite being relatively new in the industry, the service provider has performed the cleaning, maintaining, and polishing of the corporate fleet of vehicles. They handle all their projects to provide clients with a stress-free cleaning service. As if that was not enough, they also own a mobile car wash and have created an extensive list of grooming services.
Washlah's premium services also include car detailing, and they're detailing studio offer state-of-the-art bodywork protection, car wraps, and paint restoration. They constantly seek perfection in their cleaning service and offer high-quality paint products to their clients.
Services Offered
The following are some of the high-end car grooming services offered by Washlah;
Premium car wash
Flux 30 and Flux 90
Paint protection film
Anti-microbial coating
3. MintGroom Car Detailing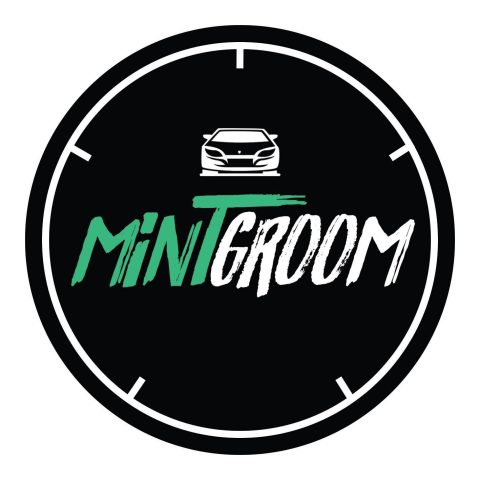 Website: https://www.mintgroomsg.com/
Address: Millenia Walk Carpark Basement 1 (Yellow Zone). S039596
Email address: [email protected]
Phone number: +65 8138 3125
Working Hours: 9 am – 6 pm (Weekdays); 9 am – 5 pm (Weekends)
MintGroom is a worthy mention on this list because of the passion they have dedicated to car cleaning and restoration. They have designed special processes to transform how vehicle owners look after their vehicle's appearance. If you're a car lover, you understand that there's no better feeling than seeing your vehicle in clean and pristine condition. The groomers at MintGroom will erase all the effects of pollution, dust, dirt, bug splatter, bird droppings, and UV rays from the body of your car.
At MintGroom, they adopt effective washing techniques with high-quality cleaning products that remove dirt instantly. Their brand has built a business philosophy that involves treating every care that drives into their shop with optimal care and attention.
Services Offered
These are the high-end services offered by MintGroom;
Paint Protection Coating
Exterior detailing and cleaning
Premium car wash
Interior grooming and detailing
4. Groomtech Auto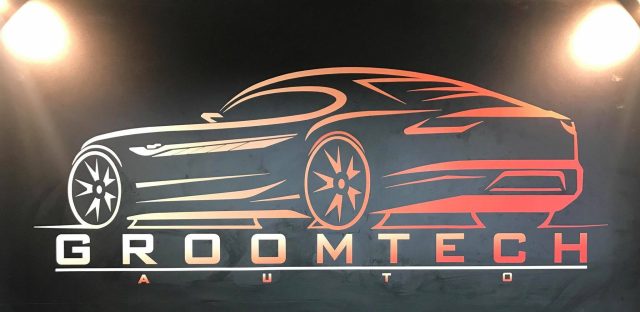 Basic Information
Facebook: https://www.facebook.com/GroomtechAuto/
Address: 20, Ah Hood Road, Zhongshan Mall B1-91/92, Singapore, Singapore 329984
Working Hours: 10 am – 7 pm (Everyday)
Phone number: +65 8909 9192
Groomtech Auto is one of the top brands for car grooming in Singapore. Their services are available to clients all day long. Car owners can contact them through open communication channels to pre-book any required assistance.
When you visit their shop, the experts will interact with vehicle owners to know exactly what they want. Then, they would tailor their cleanup services to attend to your needs and even surpass set expectations.
Services Offered
These are the high-quality services offered by Groomtech Auto:
Car Wash
Car Anti-microbial fumigation
Interior detailing
Waxing
Polishing
Ceramic coating
5. 5D Solutions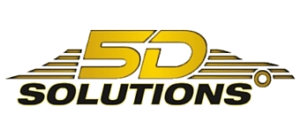 Basic Information
Website: http://5dsolutions.sg/
Address: 7, Soon Lee Street, #01-26 ISPACE, Singapore 627608
Email address: [email protected]
Phone number: +65 8668 7560
Despite being the last on the list, 5D solutions stand out from the other service providers. They are renowned as an automotive paint protection company. Their expertise lies in paint restoration and protection services such as ceramic coating and paint protection installation. However, 5D solutions is also a reliable car grooming shop for different car owners.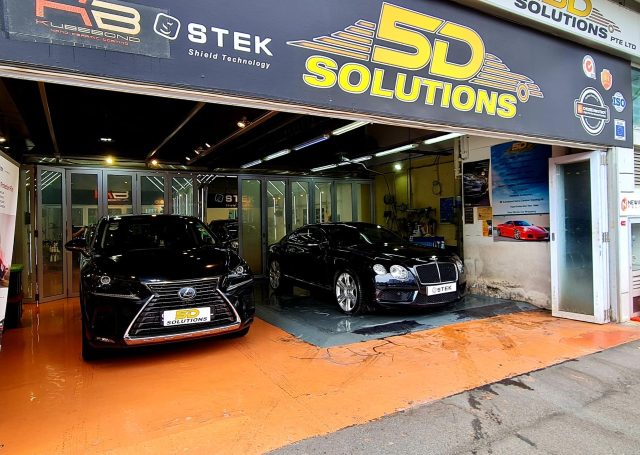 Founded in 2015, they have coated more than 1000 cars and wrapped about 200 vehicles with their paint protection film. They also have a team of experts capable of steam cleaning, polishing, waxing, foam wash, leather restoration and treatment, and body protection coating. This brand has developed a reputation for helping car owners reinstate 7 – 8 years old.
What's more? 5D solutions offer all its services at an affordable price. Clients also enjoy a 5-year warranty that keeps their car shining, even after extended use.
Services Offered
Foam wash
Paint protection coating
Paint protection film
Leather restoration
Paintwork restoration
Pest fumigation
Polishing
Waxing
Steam cleaning
Conclusion
There you have it. Those are the best car grooming and polishing shops in Singapore. You'll also find useful information that will help you guide your car grooming experience. If you're a Singaporean car owner who's looking for a reliable shop to look after their vehicle, you can contact any of the options described above. They offer reliable services to different types and models of cars.
Like this Article? Subscribe to Our Feed!
At Dumb Little Man, we strive to provide quality content with accuracy for our readers. We bring you the most up-to-date news and our articles are fact-checked before publishing.