5 Best Bicycle Shops in Singapore 2023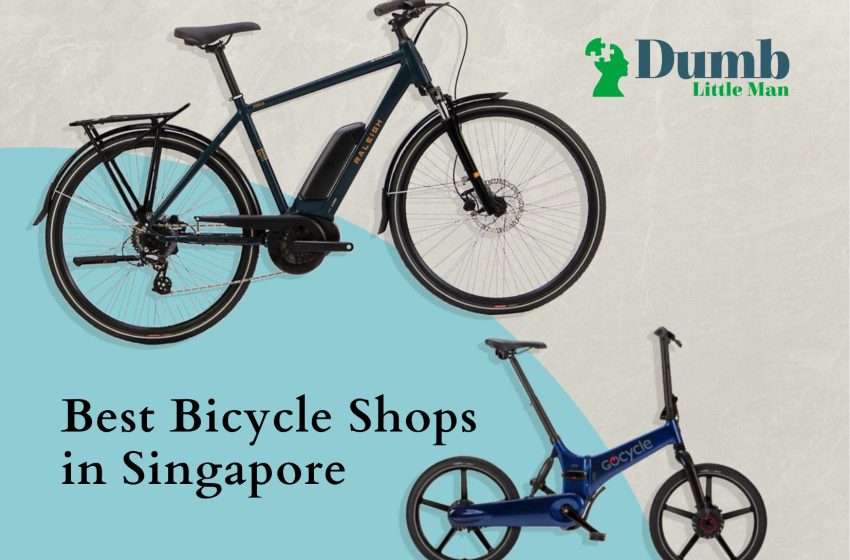 If you love to ride a bike, then Singapore is the place for you. Yes, Singapore is a top spot for cyclists because there are numerous small paths and trails littered around the country. You'll also find other bikers in the city and around the countryside as they try to test their mettle against the terrain.
Cycling is also a great way to socialize and explore different parts of Singapore. However, to have a satisfactory cycling experience, you need a reliable bike that will take you through the entire region without failing. There's no better place to shop for bicycles than at a bicycle shop.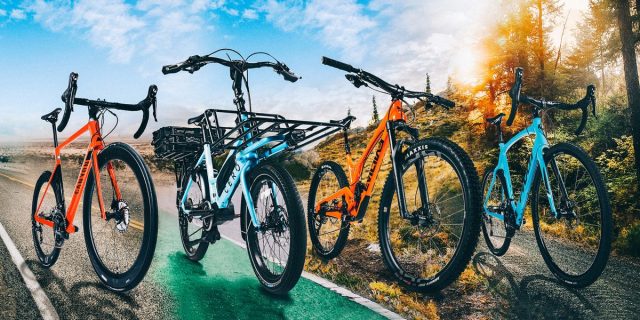 A bicycle shop is where you will find a range of bikes from top bicycle brands, including high-quality bike accessories. Depending on the size and scale of the shop, you may also find some replacement parts and other additional services – such as expert fitting, custom bike designs, maintenance, and repair.
Furthermore, some bicycle shops may offer you different types of bicycles for different riding scenarios, including; bike racing, bike touring, mountain cycling, BMX, triathlon, etc. They may also have a wide range of bikes, ranging from single-set bikes to tandem bikes and folding bikes. Many bicycle shops in Singapore also trade in related items, such as skateboards and unicycles.
You are looking for a bicycle shop in Singapore where you can pick the perfect bike to take on an adventure around Singapore? I've got you covered.
Without any doubt, there are hundreds of bicycle shops in Singapore that offer similar services. At times it can be quite overwhelming to determine which available options to settle for. This guide will reveal to you the best bicycle shops in Singapore.
What are the Best Bicycle Shops in Singapore?
As mentioned earlier, a bicycle shop can help you settle into your cycling experience and provide you with state-of-the-art equipment. However, which of these bicycle shops will offer the most satisfaction to cycling enthusiasts. It's not an easy task to identify the best bicycle shop. You will have to peruse through various options to settle on a reasonable choice. Keep reading to find out.
Here's a list of the best bicycle shops in Singapore;
5 Best Bicycle Shops Singapore 2023
Bike Republic Singapore
MOBOT x Camp Bicycle
TWD Bicycle
BikeAid
Bike Station Singapore
1. Bike Republic Singapore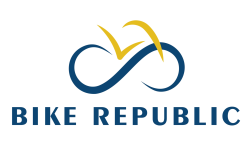 Basic Information
Website: http://www.bikerepublic.com.sg
Email: [email protected]
Physical Address: 1 Sultan Gate #01-01 S198474
Phone Number: +65 8902 2453
Operating Hours: 11:30 am – 6:30 pm (Mondays – Saturdays); 1 pm – 5 pm ( Sundays)
Overview
Bike Republic is the first bike shop on the list, and it's a worthy mention because of its numerous impressive features. This Singapore-based bike shop is designed to satisfy the cycling demands of local cyclists.
They deal in a wide range of standard and foldable bikes and accessories. Bike Republic has an impressive list of mountain bikes, road bikes, e-bikes, and so on. And if that was not enough, they offer several color and design options.
At Bike Republic Singapore, the customer is treated with priority. As a result, they have designed their service to ensure that customers receive their bicycles as soon as possible.
There are many reasons why cycling enthusiasts would patronize their services. To start with, they are a trustworthy bike shop with hundreds of positive reviews on reputable sources. Their physical stores are also easily accessible to residents in Singapore. You can quickly check through the products they have on the ground before making a final purchase decision.
Furthermore, they allow clients to test out new bikes at their Sultan Gate / Macpherson showroom. As a result, clients can settle on a final choice personally. When working with Bike Republic, you don't have to rely blindly on online reviews. All you have to do is locate a bike of your choice, test it and settle on a final decision.
What People Like About Them
People who have worked with Bicycle Republic in the past hail the bike shop for its impressive selection of bicycle brands. There is a wide range of bikes in their shop, and you can find almost anything you need. This service provider continues to be one of the best bicycle shops in Singapore by constantly updating the types and number of bikes and accessories it has in store.
Any bicycle that you purchase from them is ready-stock. Therefore, buyers don't have to wait for extended periods to deliver their orders. There's also a team of expert engineers that will help you get started by assembling and tuning up your bicycle to your taste. And if that was not enough, they have a test area for you to enjoy a first-hand experience of your new purchase.
2. MOBOT x Camp Bicycle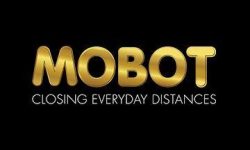 Basic Information
Website: https://mobot.sg/product-category/bicycle-bike/
Email Address: [email protected]
Physical Address: 62 Ubi Road 1, Oxley Bizhub 2, #03-23, Singapore 408734
Phone Number: +65 8826 9010
Operating Hours: 10:30 am – 7 pm (Monday – Sundays)
Overview
MOBOT x Camp Bicycle establishes itself as one of the best bicycle shops in Singapore by being a one-stop-shop for various mobility devices. They are a leading brand specializing in electric scooters, electric wheelchairs, electric bikes, regular bicycles, foldable bikes, mobility scooters, water scooters, and other personal mobility devices. Furthermore, they are a bicycle shop in Singapore committed to helping you end your transportation problems.
Founded in 2014, this service provider quickly grew to a reputable bicycle shop in Singapore. MOBOT wants its customers to enjoy an impressive experience with all the products they offer for sale. As a result, they get their products from high-quality brands and reputable dealers.
Their catalog of e-bikes, road bikes, and mountain bikes will thrill any cyclist.
Besides bicycle sales, they are also renowned for many other pre-sale and after-sales services. In simple terms, they are a one-stop solution to any problems with your mobility device. They have a team of experts ready to attend to you, ranging from sales consultants to repair technicians.
MOBOT x Camp Bicycle is also renowned for providing a thorough service to its clients. On every product purchased from them, they offer repair, maintenance, and full-service options.
What People Like About Them
MOBOT x Camp Bicycle has constantly shown a dedication to improving the quality of services they offer to their clients. Their products are exclusively from top bicycle brands, such as Autour, OVO, NineBot, CAMP, ORCA, Minimotors Dualtron, NAKXUS, CAMP, Fiidu, DYU, Mobot, Relync, and so on.
They have impressive mountain bikes, e-bikes, road bikes, and so on. You can trust that every bike or bike accessory you purchase from them will be durable and perform efficiently.
Since their inception, they have constantly innovated and sought to serve customers better. Therefore, they have set up four additional locations to offer their products and stellar services.
3. TWD Bicycle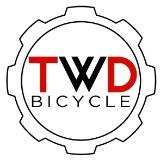 Basic Information
Website: https://www.twdbicycle.com/
Email Address: [email protected]
Physical Address: 194 Pandan Loop, #05-07 Pantech Business Hub, Singapore 128383
Phone Number: +65 9738 9114
Overview
TWD Bicycle is the best bicycle shop in Singapore when it comes to protecting its customers and keeping the environment safer. They are the country's leading supplier of effective power-assisted bikes across the country. All the e-bikes they offer to their customers are tested and approved to be highly efficient and reliable.
This bike has gradually become more popular worldwide because they support a sustainable, clean and green environment. Many Singaporeans also use e-bikes as an alternative to taking out their car or walking to their destination.
At TWD, the customer comes first. As a result, this service provider only looks to provide innovative products made from the best possible materials. They also have to be aesthetically pleasing and comfortable to ride.
They aim to offer every client value for every penny they pay. To do this, they have put in place strict work ethics that will not let them sell low-quality or untested bikes to our customers. They believe that low-quality bikes are a danger to the rider and the environment.
TWD Bicycle sells quality bikes from the biggest bike brands worldwide. Most of their products are used by individuals and commercial services worldwide, especially in Europe. Therefore, you can be confident that our bicycles can withstand terrible terrain and harsh climates.
What do People like About Them?
If you're the type of person who is only interested in quality bikes, TWD will appeal to you. Their customers have reported their bikes are made with award-winning designs and attention to detail. The body of each cycle also comes from durable, impact-resistant materials.
TWD only works with manufacturers ready to comply with the standards and regulations of local Singaporean authorities. Each component is inspected to ensure that they are near perfect. This means every part, including those used for frame geometry and bike precision, is checked one after the other. Their goal is to ensure that every e-bike they sell offers a comprehensive experience to the user.
4. BikeAid

Basic Information
Website: https://bikeaid.sg/
Email Address: [email protected]
Physical Address: No.8, Jalan Batu. #01-07. S431008
Phone Number: +65 9111 3130
Overview
BikeAid is a perfect spot to settle all your biking needs. They are more than your regular bike shop. Regardless of what you need, they have everything to satisfy you. They are renowned for their high-quality products, services, and expert consultation to customers all around Singapore.
It doesn't matter whether you need a bike for road racing, Triathlon, MTB, daily commuting, or casual purposes; they have all the products from well-known brands. As a result, customers can get their biking solutions in one easy spot. Their station is also central to let bike owners and cyclists easily reach them for repair and maintenance.
If you're looking for custom fitting and bike configurations, they are the best bet for you.
BikeAid also cares for the community by supporting awareness and interest in cycling in Singapore. Presently, they are supporting bike racing teams in Singapore.
What People Like About Them
When you visit the BikeAid website, they make it clear that they are specialists in different types and brands of bikes. There's also an extensive list of bike-related components and accessories too. So, you can pick with confidence.
Every product in their shop is high quality. It doesn't matter if it's your first bike, last bike, or something to keep you on the road; they are ready to serve you and satisfy your needs. They'll take their time to pay attention to your demands before offering innovative solutions.
5. Bike Station Singapore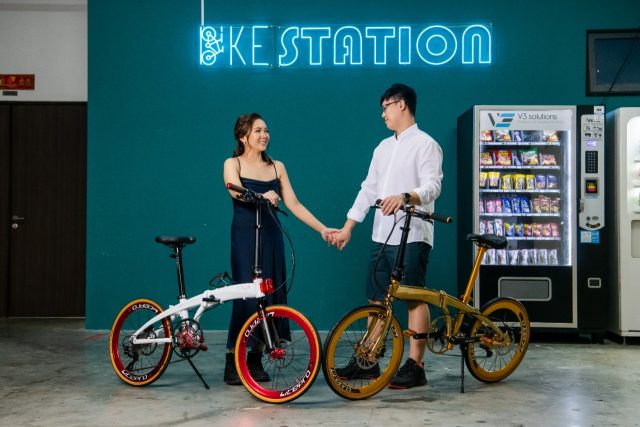 Basic Information
Website: https://www.bikestationsingapore.com
Email Address: [email protected]
Contact Number : +65 93846436
Physical Address: Blk 608 Ang Mo Kio Avenue 5, #01-2793, 560608 (Neighborhood Shop); 3 Ang Mo Kio Street 62 #04-15 [email protected], 569139 (Warehouse/Showroom)
Operating Hours: 12 pm – 8 pm (Mondays – Saturdays); 12 pm – 7 pm (Sundays and Public Holidays)
Overview
Bike Station Singapore stands as one of the best bicycle shops in the region because of its unique nature and excellent service. The journey of this brand started a long time ago in the heart of its founder. Since he was a little child, he had developed an affinity for different types of bikes.
In 2014, he started his bicycle shop in Singapore and founded Bike Station. The brand started as a bicycle servicing and restoration service for a wide range of bicycles. They were home-based sellers who dreamed of providing quality bicycles to people all around Singapore.
Today, they have two stations serving their customers and clients from around the country. Bike Station aims to share its knowledge and passion for cycling. To do this, they sell high-quality bicycles and help bike owners with servicing and repair. Also, they treat every person that steps into their shop with honesty, respect, and patience.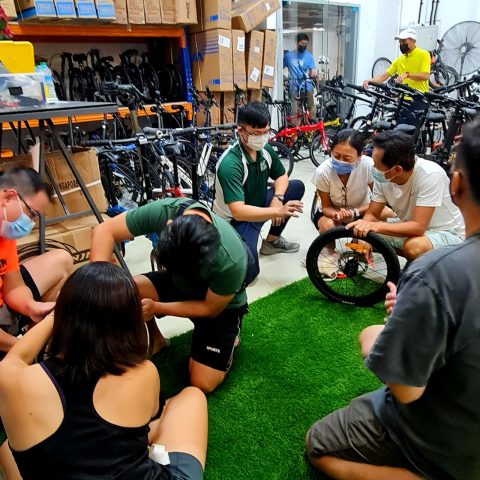 Being a family-run business, every step of the way is properly mapped out to guarantee effectiveness and good use of available resources. They understand the act of bicycle repair and have perfected their servicing process after numerous years of experience.
They understand that to repair a bicycle properly, you need to pay attention to the customer's demands. By listening attentively to the key points you have noted, they can finetune the repair to suit your needs.
Even when customers also come to them for advice on the best bicycle to purchase for personal use, they don't offer input blindly because of private profit.  Instead, they will recommend a range of tested and trustable bikes that suit your taste and gradually help you settle on a final product. They have a wide range of foldable bikes and an exclusive list of mountain bikes, road bikes, and children's bikes.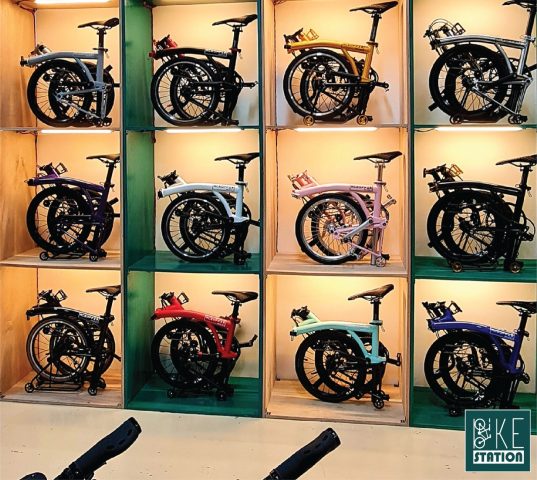 What People Like About Them
Many people are attracted by the way Bike Station runs its business. The bike shop was founded due to a long-term desire. As a result, they offer their customers value for money on every penny paid for bikes.
They have a long-term aim to offer all their clients a wholesome bike experience by providing high-end products and quality maintenance services for a wide range of bicycles.
What are the Factors to Look Out for in Selecting the Best Bicycle Shop in Singapore?
The world of selling, marketing, and servicing bikes are quite competitive. There are hundreds of bicycle shops in Singapore that claim to offer the same services. Each of them will promise state-of-the-art service and high-end products, but not everyone will meet up to client expectations.
So, how do you settle on a final choice among this long list of bicycle shops? I've highlighted some of the most important factors that should determine what you choose. They include;
Convenience
First and foremost, your bike shop must be conveniently located from your home. This means that the repair station or workshop for your preferred service provider should be found along the route to your home or workplace. Bicycle shops located closer to the home or workplace of cyclists are a more appealing option.
Remember that whenever you have to repair your bicycle, you'll most likely have to transport your bike to and from the maintenance shop. So, if it's not in a favorable location, it may be worth considering another alternative.
Expert and Technical Staff
Most riders are interested in a bicycle shop with knowledgeable technicians and would readily help in case of any problems. When a bicycle shop has technical staff, they can give factual and practical information off the bat of their head. They can also help with personal preferences and demands.
When a customer calls a state-of-the-art bicycle shop to make inquiries, the staff should outline all the standout features, characteristics, and benefits of that product. And when you're uninterested in a particular product, they should also be able to provide multiple alternatives that satisfy the same demand.
Good Mechanics
Many riders have openly expressed their delight at working with a skilled mechanic. According to them, a professional mechanic is the only person they can trust with the well-being of their bicycle. So, when you step into any bicycle shop, try to find out the skill level of their mechanic.
Is he someone you can trust with your equipment? Has he worked on a similar bike in the past? How long has he been a mechanic? These questions will help you determine the skill level and experience of whoever has been designated to work on your equipment.
You may also take a look at their work or service repair area to determine the efficiency of the mechanics. An unkempt or disorganized shop is a sign of unprofessional service.
If you find a shop with mechanics that appear skilled and qualified enough to work on your bicycle, you can settle for them. They will help preserve the lifespan of your equipment and protect your investment. If a particular shop does not have good engineers, search for a reliable alternative.
Quick Repairs
People who have fallen in love with their bikes don't like being separated from them for too long. They don't want to wait for many days or weeks over a minor fault. Some people will pay extra to get their bikes back in time.
When looking for a bicycle shop, you have to be certain about their turnaround time. If they are the type of service that will take forever to get a simple repair done, you may be better off working with someone else.
Quality shops handle maintenance quickly and inform you beforehand if things take longer than anticipated. By doing that, you're exactly sure of when you can get back on the road.
Reviews
Always make sure to check through the review of any bicycle shop before doing business with them. Reviews show the experience of customers or clients who have worked with that shop in the past. Often, studies will highlight the strengths and weaknesses of the shop and let you know what to expect in dealing with them.
When reviewing bike shops, take care not to focus on the positive rating alone. Check through the negative feedback and find out what people are saying. You'll find out the truth behind their service there.
Variety of Products
A good bicycle shop in Singapore should have various products to select from. Firstly, customers should be able to find bikes from different categories. Then, there should be high-end products from reputable brands under each category.
Most bike shops with limited options cannot satisfy the demands of clients and would try to force the customer to settle for what they have in stock.
FAQs
What are the factors to consider when choosing a bike?
When choosing a bike, you mustn't select blindly. Most times, blind choices end up being the worst possible decision. There are different factors you can consider before choosing a bike from any shop.
Firstly, consider the size of the bike relative to your body. Next, check the type of bike and what it was built for. Also, ensure that there are enough accessories to customize your riding experience properly. Finally, confirm that you can easily book maintenance and repair services for your equipment.
What is the cost of a good bicycle?
Before walking into a bicycle shop, you need to investigate how much it would cost from your pocket. The cost of the bike would depend on what it has been designed for and the brand that manufactured it. However, you should see some high-quality options that cost between $600 – $900. But the cost of some folding bikes and e-bikes may start from $1,200 – $1,300.
Conclusion
And that's all on the best bicycle shops in Singapore. If you're the type of person that enjoys cycling around Singapore, a bike shop will set you up with the best equipment. They usually have a wide range of products and expert engineers that will look out for your equipment. Some bike shops will help you decide on a suitable option for yourself.
The real problem comes in deciding on the bicycle shop to patronize. Are you confused about the ideal bicycle shop to choose in Singapore? Not to worry. I've highlighted some reliable bicycle shops and added additional information to help you settle on the best service provider.
Like this Article? Subscribe to Our Feed!
Life tips and life hacks for happiness and prosperity.