Top 5 Best Barber Shops in Singapore 2023: The Ultimate Grooming Experience for Men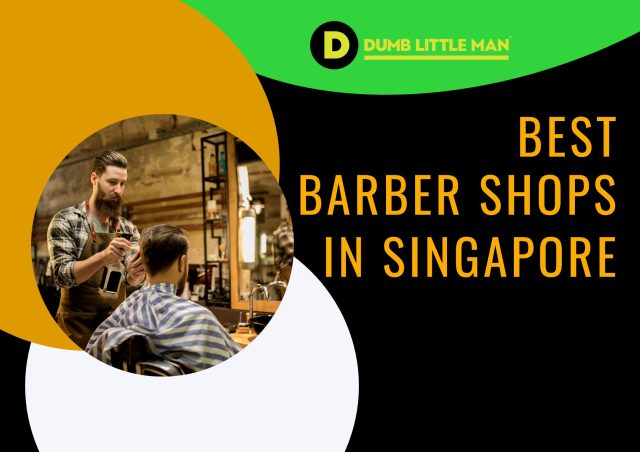 Discovering the perfect grooming establishment in a busy city like Singapore might be a challenge. With an abundance of choices, selecting a location that offers the finest amenities, ambiance, and tranquility is vital. We've conducted extensive research and put together a list of the top 5 men's grooming spots in Singapore for 2023, considering factors such as product variety, reservation processes, special deals, and customer satisfaction. These premier grooming locations in Singapore provide services like hair cut, warm towel shaves, facial hair maintenance, hair treatment, and more to ensure an exceptional experience. Let's explore the ideal grooming services available.
Top 5 Best Barber Shops in Singapore 2023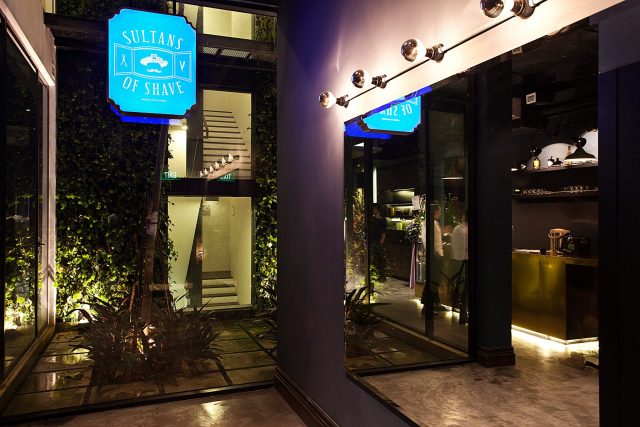 Claiming the top position on our list, Sultans of Shave offers a luxurious, personalized service reminiscent of vintage London grooming establishments. Customers depart feeling refreshed and well-groomed thanks to the skilled groomers and classic, elegant service.
Sultans of Shave takes pride in offering specialized grooming services that are created to meet the individual requirements of each customer. In accordance with each client's requirements, their team of skilled groomers provides hair cut, shaving, and other grooming services.
The interior decoration of the restaurant emanates refinement and elegance and fosters a friendly and pleasant atmosphere. Customers are greeted with a smile and offered a choice of beverages upon arrival, ensuring a delightful environment for their grooming experience.
Sultans of Shave groomers are skilled in both traditional and contemporary grooming techniques, participating in regular training sessions to stay current with industry trends and practices.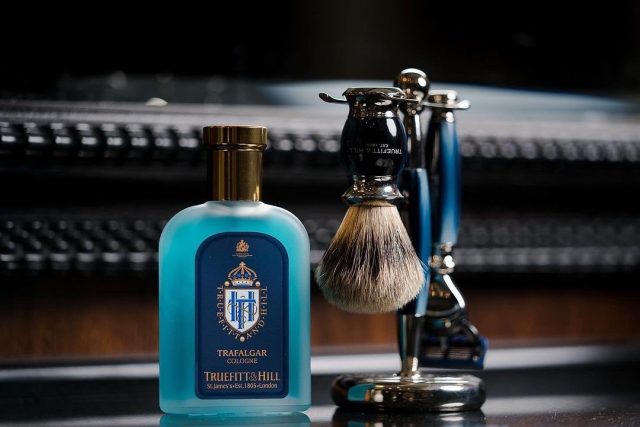 With a long history of providing excellent grooming services, Truefitt and Hill ranks second on our list. Established in 1805, this esteemed grooming establishment has catered to the needs of royalty, celebrities, and affluent gentlemen.
Truefitt and Hilloffers a comprehensive array of grooming services, such as hair cut, shaving services, and other hair treatments tailored to each client's specific needs. Their experienced groomers provide individualized consultations to ensure customers receive a personalized grooming experience.
The opulent setting of Truefitt and Hill sets it apart from other grooming establishments. The historical decor transports customers back in time, offering an environment that combines the elegance of the past with the sophistication of the present.
Truefitt and Hill's professional groomers possess extensive expertise, allowing them to deliver top-notch grooming services that have stood the test of time. Their mastery of both traditional and modern treatments leaves clients feeling confident and well-groomed.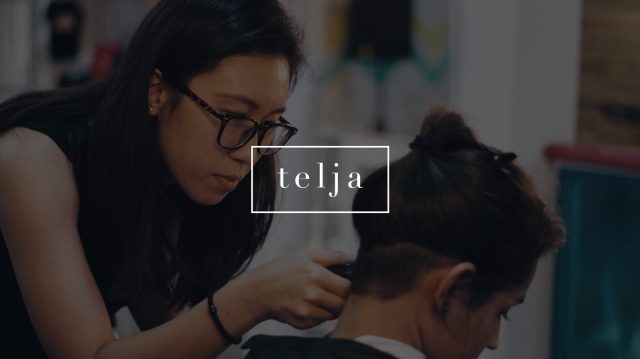 Telja Studios, a cutting-edge grooming establishment that prioritizes providing exceptional grooming services in a stylish, contemporary setting, ranks third on our list. Their experienced groomers are dedicated to offering each client a unique, personalized experience.
Telja Studios offers a wide range of services, including haircuts, shaves, and other grooming procedures. Their professional groomers take the time to understand each client's preferences and needs, resulting in customized service.
The contemporary design of Telja Studios creates a cozy and chic atmosphere that appeals to today's refined gentlemen. Customers can experience luxury and relaxation while receiving top-notch grooming services.
Telja Studios's groomers utilize a variety of hairdressing techniques and offer a wide range of hair care services to cater to different tastes and styles. Their commitment to ongoing training and development ensures they remain at the forefront of the latest grooming trends.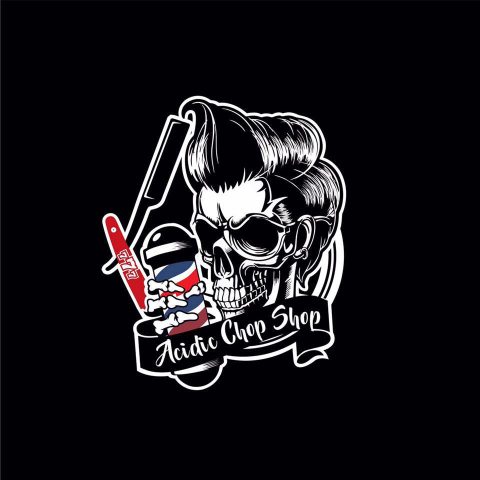 Securing the fourth position on our list is Acidic Chop Shop, a trendy grooming establishment that embraces a bold and cutting-edge approach to grooming. The groomers at Acidic Chop Shop provide their clients with an exceptional and memorable experience.
Acidic Chop Shop's primary goal is to deliver specialized grooming services tailored to each customer's needs and preferences. After receiving haircuts, shaves, and other grooming services from their talented groomers, loyal customers are sure to be pleased with their new appearance.
Acidic Chop Shop's innovative approach to grooming is reflected in the establishment's vibrant and unconventional atmosphere. The creative decor and warm ambiance help loyal customers enjoy a peaceful and delightful experience throughout their visit.
Acidic Chop Shop's groomers are proficient in a wide range of sophisticated techniques, encompassing both traditional and modern grooming styles. Their commitment to staying current with the latest industry trends allows them to cater to a diverse clientele with various tastes.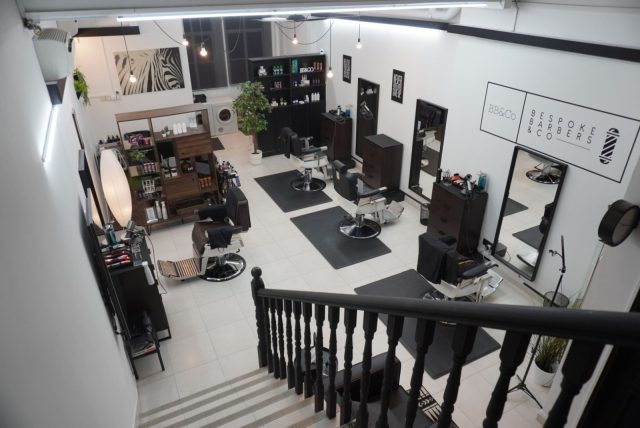 Bespoke Barbers & Co., an upscale barbershop that provides individualized grooming services in an opulent setting, takes the fifth spot on our list. Although only 2 years in the market, BB & Co as popularly known to customers, have a good following of loyal and new customers who want a proper tailored haircut. Their team of talented grooming consultants focuses on giving personalized experiences.
Bespoke Barbers & Co. offers a variety of services like hair cuts, shaves, and other grooming procedures, just like other respectable barbershops. As part of the Bespoke Experience, they also provide pampering services including point pressure massages for the head, face, neck, and shoulders.
Bespoke Barbers & Co. creates a warm and welcoming atmosphere by providing a range of drinks and greeting guests with a cold towel. Children, wives, or partners can unwind in their roomy waiting space as they wait for their loved ones to complete getting ready.
The team at Bespoke Barbers & Co. is certified, well trained in both barbering and hair salon methods. They participate in twice-weekly training sessions to brush up on their skills in shoulder massage, hair washing, and cutting. They guarantee a comprehensive encounter for their clients by utilizing their barbering ability, salon capabilities, acupressure stress reduction head shoulder massage, acupressure face massages, and professional-level service abilities.
Bespoke Barbers & Co. is dedicated to providing top-notch male grooming services in addition to addressing potential development areas like accessibility and successful social media marketing. They do not offer hair coloring but still put a lot of focus on haircare and styling to meet the needs of discerning customers.
Conclusion: Top 5 Best Barber Shops in Singapore 2023
In summary, Top 5 Best Barber Shops in Singapore 2023 are:
The Ultimate Refinement Experience for Gentlemen
These upscale grooming establishments offer a variety of services, including warm towel shaves, scalp treatments, and beard sculpting, in addition to standard hair cutting and styling. These top grooming locations in Singapore provide clients not only the best male grooming services but also a tranquil atmosphere thanks to their skilled groomers and luxurious settings.
Exceptional Hair and Facial Hair Services
Each of these grooming locations in Singapore specializes in providing premium haircuts, hair treatments, beard trimming, and warm towel shaves, along with other hair and facial hair services. To meet the diverse grooming needs of today's gentlemen, some even offer exclusive services such as hair darkening dye treatments, scalp treatments, and facial waxing.
A Relaxing and Welcoming Environment
The premier grooming locations in Singapore take great pride in making their customers feel comfortable and at home. These establishments strive to make each client's experience as enjoyable and pleasant as possible, from offering warm towels and shoulder massages to providing a selection of beverages.
Scheduling Your Grooming Appointment
To ensure a convenient and hassle-free experience, it is recommended to book an appointment at one of these premier grooming establishments in Singapore. While some may accept walk-ins, making an appointment in advance ensures a suitable time slot and reduces waiting times.
Affordable Grooming Services in Singapore
At Singapore's top grooming establishments, a great haircut typically costs between SGD 12 and SGD 70, with prices varying depending on the groomer's skill level, the specific services provided, and the location of the establishment. Many of these locations offer excellent services at moderate prices, ensuring that you receive the best grooming at an affordable cost.
Best Barber Shops in Singapore FAQs
What elements should I take into account when picking the best grooming establishment in Singapore?
When choosing a grooming salon, take into account things like the groomers' degree of experience, the variety of treatments provided, the salon's atmosphere, its proximity, and client testimonials. For additional information on the establishment's services and style, you might also wish to check out its website or social media accounts.
Do the top grooming locations in Singapore require appointments or are walk-ins welcome?
Although most grooming establishments accept walk-ins, it is generally advisable to book an appointment in advance, especially for the top grooming locations in Singapore. By making appointments in advance, you can ensure a convenient time and avoid queues.
How much do haircuts typically cost at the top grooming locations in Singapore?
Haircuts at the top grooming locations in Singapore generally cost between SGD 12 and SGD 70, though prices can vary. The cost may change depending on the groomer's level of expertise, the specific service provided, and the location of the establishment.
What additional services can I expect at the top grooming locations in Singapore?
In addition to haircuts, the top grooming locations in Singapore usually offer a range of additional services, such as beard trimming, shaving services, and grooming treatments including facials, massages, and hair washing. Some establishments, like Custom Groomers & Co., also offer luxurious services such as point pressure massages for the head, face, neck, and shoulders as part of their Signature Custom Experience.
How can I learn more about Singapore's top grooming locations?
To learn more about the top grooming locations in Singapore, visit their websites, social media profiles, and online review sites like Google or Facebook. These resources can provide you with helpful information about their services, prices, and customer reviews, allowing you to choose the grooming establishment that's right for you. And to save you time from researching, that's the reason why we created this list of the 5 best barber shops in Singapore 2023 here at Dumblittleman.com