5 Best Baby and Kids Online Shops in Singapore 2023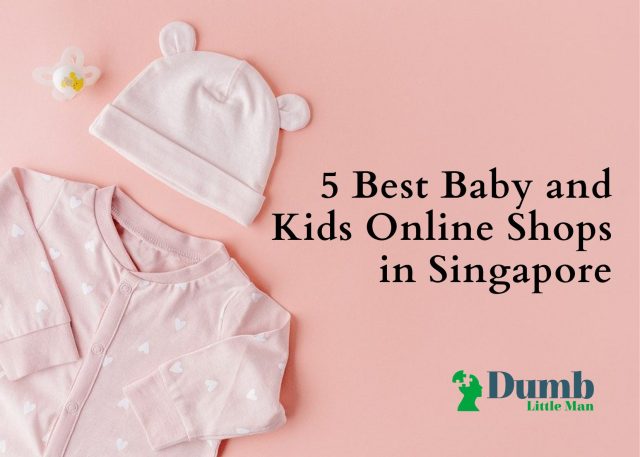 Having a newborn is fun and thrilling. But there is nothing more interesting than shopping for your newborn baby. Now that you're responsible for another human, you'll want to offer the best level of care affordable.
After giving birth, whether it's your first child or not, your list of shopping needs will increase a lot. This shopping list comprises many items, such as kids' clothes, diapers, cots, baby bottles, baby gifts, and other products. You need to go shopping for children's products that will help your baby's growth and development.
It doesn't matter whether you are getting clothes for boys or girls, you need to get the highest quality of materials. Without any doubt, kids clothing is completely distinct from what you find in most adults. The babies' dress is designed to keep them warm or cool while protecting them from harsh weather or environmental conditions.
Other popular children's items also have to be made to a certain level of quality. Each part is made from the toughest and most durable materials.
There's also the fact that kids' clothing and gift items don't come cheap. While it's easy to expect that kids' clothing should be more affordable than adults' because of the notable size difference, you'll be surprised to find out that this is far from the reality of things.
Purchasing quality items for your babies and toddlers come at a hefty price. As a result, most moms and dads will scour the internet to find stores that offer them the best quality at premium prices.
It may seem like a lot of work to find the best products for your babies, but there's no need to worry. We've got you covered. Are you interested in a reliable platform to get the best kids' clothing? I'll help you out.
I've compiled a list of the best online stores that provide you with the best children gifts and items that money can buy. Each of these stores boasts high-quality products that are easily accessible and worth every penny. You can rest assured that all the things in their catalog are from the best brands and top manufacturers.
Let's begin!
What are the Best Baby and Kids Online Store?
If you check the internet thoroughly, you'll find different online stores that deal in baby and children items. But many of them fail to live up to their reputation and offer substandard products.
Here's a list of the best baby and kids online shops;
5 Best Baby and Kids Online Shops in Singapore 2023
Lamalloly Singapore
Le Petit Society
Elizabeth Little
Little Bearnie
Mi Dulce An'ya Organics
1. Lamalloly Organics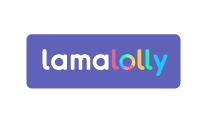 Basic Information
Website: https://www.lamalolly.com/
Social Media Handles: https://www.facebook.com/lamalollySG/ (Facebook); https://www.instagram.com/lamalollysg/ (Instagram)
Overview
According to Lamalolly's website, they are the one-stop-shop for parents and babies. The great thing is that they live up to their word. When you log on to their website, you'll find kids' clothing for all ages.
Lamalolly has also established itself as a top shopping platform where you can get the best shopping essentials for your kids from reputable brands worldwide. They have products for girls and boys. Their commitment is to help you express your baby's style with premium quality products.
When browsing their website, you'll get a customer-oriented, user-friendly, and personalized service. They have designed their services to simplify kids' shopping and gifting. By combining their wide range of high-quality products with their impressive customer experience, they are contention to be the best baby and kids online store in Singapore.
2. Le Petit Society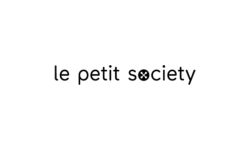 Basic Information
Website: https://www.lepetitsociety.com/
Social Media Handles: https://www.facebook.com/lepetitsociety/ (Facebook); https://instagram.com/lepetitsociety (Instagram); https://twitter.com/lepetitsociety (Twitter)
Overview
Le Petit stands out from other stores because it was born out of a desire to offer well-designed, premium quality kids clothing that they can wear right from the moment they are born till they grow into young individuals. At this online store, they believe that great clothing should be accessible to everyone, including kids.
Founded in 2011 by a Singaporean couple, Robyn Liang and Dylan Ong, this online store has committed its resources to helping parents purchase the best clothes for their babies and kids. To achieve their idea, they founded an Asian-made production line that offers the highest quality. Their collections of comfortable and stylish kids' clothes are perfect for all ages; 0 – 12 years.
These founders use their experience as parents to provide others with the best products that money can buy. They understand what it means to be a parent. As a result, they won't compromise on the standard they offer.
The kid's clothes available at Le Petit society are made from fabrics that are comfortable for everyday usage. Their designs are also made to give your child a renewed sense of confidence in themselves.
3. Elizabeth Little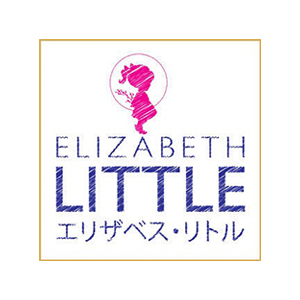 Basic Information
Website: https://www.elizabethlittle.co/
Studio: 10 Winstedt Road, Block A, Level 3, Unit 03-06, Singapore
Social Media Handles: https://www.facebook.com/elizabethlittleco/ (Facebook); https://www.instagram.com/elizabethlittleco/ (Instagram)
Overview
At Elizabeth Little, they believe in making baby products that last and can be used for many years. As a result, we commit to ensuring that our products are unique and precious. All their pieces are treated and handled with care and attention to detail before being offered to parents.
Elizabeth Little is a brand that's based in Singapore. Their top products are soft cotton, premium Irish, and luxury Japanese linen. They work with skilled artisans that are ethical and maintain a high work culture.
At this online shop, true craftsmanship is encouraged, and wasteful production is eliminated. They believe in breaking the production process into small steps handled by skilled artisans.
4. Little Bearnie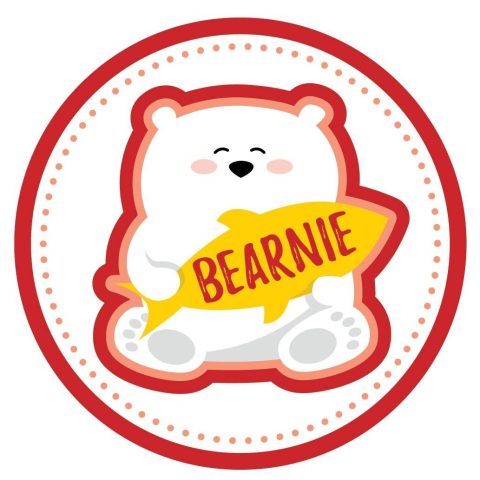 Basic Information
Website: https://www.littlebearnie.com/
Email Address: [email protected]
Studio: 1016 Geylang East Ave 3, #03-171 (S)389731 (By Appointment Only)
Social Media Handles: http://www.instagram.com/littlebearnie (Instagram); http://www.facebook.com/littlebearnie (Facebook)
Phone Number: +65 87288788
Overview
There are different online baby shops out there. Each of them deals majorly in something unique to make them stand out. Little Bearnie stands out from the crowd with its extensive range of baby teethers.
If you need some items to calm down a restless teething baby, pay a visit to the little bearnie store to see what you can pick up for your child. Unlike any other online shop, little bearnie specializes in selling teethers to parents. All of their products are made locally from high-quality materials that are safe and contain BPA-free 100% food-grade silicone and toxic-free components.
Asides from teethers, parents can also purchase some other items in the store such as baby tableware, bibs, baby gift bundles, and specially designed baby swaddles. And if that was not enough, you will find Singapore-themed designs on different products. They are a recognized distributor for the Loulou lollipop brand.
Despite being in the industry for just six years, they have become a household brand. Their teether designs are unique, including in-house products developed to suit certain specifications.
Recently, the store has gone further to include another product category known as Singapore Local Foodies Bibs and Placemats, which provides local dishes and snacks perfect for your baby. You'll find famous dishes such as gem biscuits, kaya toast, laksa, and so on.
Gift sets are a big deal at Little Bearnie. You'll find beautifully-designed gift sets for sale for as low as $46. They love personalized gifts and readily add your personal touch or customize the baby gift set based on your baby's style. By doing this, they take their customer experience to the next level.
Every purchase from the online store is treated with care and attention. Their sales team will ensure that the right order is sent your way as quickly as possible.
Little Bearnie commits to its customers the best possible service. As a result, they offer free shipping on purchases above.
Little Bearnie takes its place among the top baby and kids online stores in Singapore because of the level of achievements the store has attained within a short period. In 2020, they showed much interest in offering their customers the best products by developing an in-house that ticks all the boxes. This product is designed to pass down local culture to the next generation.
This store has been awarded on numerous occasions for the high-level service of parents and their kids. They bagged the Best Stylish Teething Accessories by Parents World in 2020 and 2021. Furthermore, they also got the Singapore SME 500 Award 2021 – 2022 by the Association of Trade & Commerce
5. Mi Dulce An'ya Organics

Basic Information
Website: https://midulceanya.com/
Email Address: [email protected]
Social Media Handles: https://www.facebook.com/MiDulceAnya/ (Facebook); https://www.instagram.com/midulceanya_organics/ (Instagram)
Phone Number: +91 9830229500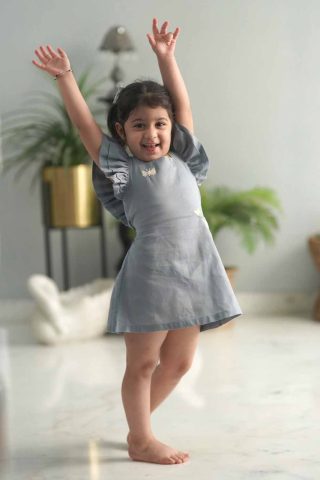 Overview
Do you want your next kid's clothing purchase to be made from sustainable, organic fabrics sans harsh chemicals or dyes? Then Mi Dulce An'ya is the brand for you. The store started as a mission of love to create lovingly handmade, comfortable and environmentally friendly clothes for Singaporean kids.
Many parents in Singapore struggle with limited choices from the usual high street brands and are searching for reasonable, thoughtful, slow fashion options to fit into their more conscious lifestyles. If you're one of them, Mi Dulce An'ya has got you covered. When you navigate to their store, you'll find that they offer kids clothing and accessories that are buttery soft, thoughtfully designed and hand-embroidered by trained Artisans. But without a hefty price tag!
Mi Dulce An'ya collection is designed in Singapore and crafted at their dedicated facility in India. In addition to covering beautiful layette, day wear and nightwear for children aged 0-10 years, the brand is also a leading supplier of home washable, easy to maintain, customized organic canvas bags. These include diaper bags, lunch bags, and school bags.
With happy customers spanning the globe, this award-winning brand has received much love and appreciation from Dubai to Dusseldorf over the years. But it holds Singapore closest to its heart. Their main offline show has been Boutiques Singapore where they showcased regularly till the pandemic hit. They have also been featured multiple times by Vogue India and other leading fashion periodicals.
Enjoy their exclusive coupon when you shop online at Mi Dulce An'ya Organics. https://midulceanya.com/
CODE: DUMBLITTLEMAN10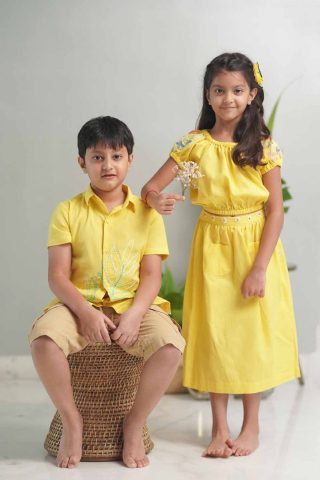 What are the Factors To Consider When Shopping for Kids Clothing?
As mentioned earlier, it's not an easy task to shop online for your baby. You'll come across a wide range of options from different brands. Everything would seem appealing, and it may not be easy to settle on a choice.
So, what do you do in this type of scenario? How do you settle on the best products and accessories for your baby or young kids? Keep reading to find out.
To pick suitable clothing options for your kids, you would need to carry out some deep level of research and planning. When you're done finding out the exact clothing items your kids need and identifying a store with all the things for your next purchase, you need to decide exactly what to look out for.
The following are the factors to consider when shopping for kids clothes;
Type of Fabric
When most adults are shopping for their little ones, they place a lot of emphasis on the style and appearance of the outfit. Yes, you will find many folks buying funky and bright clothes. However, the first thing that should be considered before paying for any business for your kid is the type of fabric.
Baby's skins are sensitive and would react to toxic materials. As a result, you can't settle for just any type of material. It would help if you were sure that your purchase is made from harm-free products that will not affect them. The best products are made from cotton and soft materials to avoid unnecessary irritation.
If you don't find cotton, you may also settle from naturally derived materials such as azlon from soy and rayon from bamboo. Outfits made from nylon and polyester may lead to skin rashes because of their poor absorbent qualities.
Safety
When shopping for your baby, you should also pay attention to the safety of your purchase. If it compromises your child's safety needs in any way, you should settle for a better alternative.
Make sure that the outfit complies with safety standards. Do your best to avoid companies that have big bows, buttons, flowers, and hooks. These beautification accessories can lead to choking hazards for your baby. Also, avoid clothing outfits with waistbands to avoid any cases of strangulation.
Cost of the Outfit
When shopping for items for your kids or baby, don't go ahead to pick the cheapest thing on the market. Affordable options may be better for your pocket, but they often compromise quality and may not be comfortable for your little ones.
It's better to opt for affordable options that will bring a smile to your baby's face and will keep them free from any form of discomfort. When you buy premium quality items, you will enjoy extra value for cost and make your baby lively.
In any online shop, you will have a collection of products with varying different price ranges. Don't settle for the cheapest, and don't break the bank. Instead, go through each item and identify which offers fair value for money.
Season of the year
It's impossible to emphasize this enough, but adults should look to buy kids' clothing that matches the year's season. Wearing the outfit in the wrong season is very uncomfortable – it doesn't matter if the best brands worldwide make an outfit. Asides from the discomfort it would cause to your child, this type of purchase would also waste your money.
Make sure to carefully monitor the climate around you before settling on a purchase. Check the description before making payments. Summer clothes should be worn in the summer, while spring clothes are designed for spring.
Purpose of the Outfit
The purpose of your outfit also goes a long way to determine which options you will pick. Without any doubt, you want your child to look amazing when going for a birthday party or spending some time at the park. Therefore, make sure you select the outfit that matches your shopping purpose. Anything else will be inappropriate.
Conclusion
And that's all on the best baby and kids online stores in Singapore. Finding the right store to shop for baby items will save you a lot of hassle. I've listed the best online shops available to adults in Singapore who wish to shop for their little ones. Each of these stores lives up to its name and reputation.
These stores are designed to help you gift your baby the best items on the market. Each store specializes in a list of things. Please find the exact store that best suits you and browse through their catalog of items.
They are also renowned for offering products made from the finest and long-lasting materials. You'll find the various color and design options that suit your event. At any of these shops, you will gain access to a category of baby items you won't find elsewhere. You're one step away from giving your baby and kids some of the best things that money can buy.