10 Best Anaesthesiologists in Singapore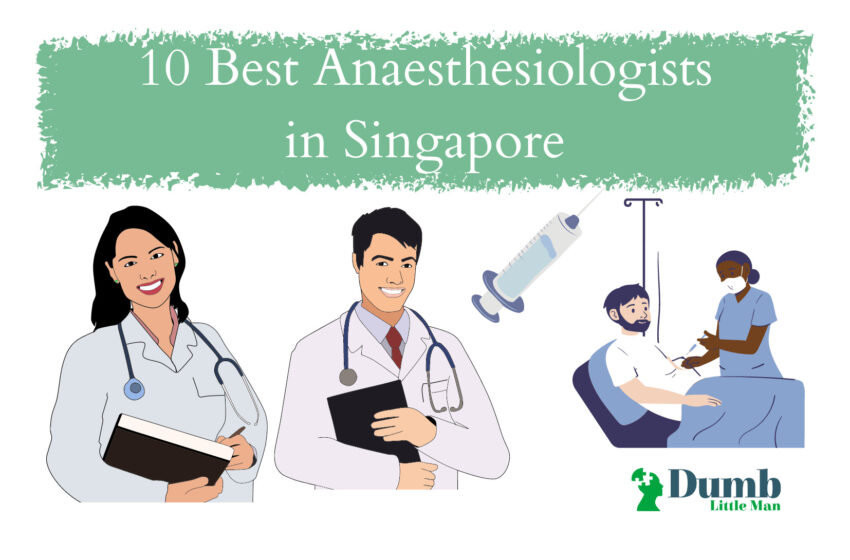 Anaesthesiologists are trained in medical aspects of anesthesia, such as dealing with a wide range of specialties and subspecialties.
All anaesthesiologists are trained to provide anesthesia or postoperative care in operating theatres for various procedures, including surgery, diagnostic, radiography, endoscopy, angiography, and therapy with certified sedation.
Cardiology, intensive care, obstetrics and pediatrics, neurology, and essential pain treatment, such as burns, are all specialized processes in Anaesthesiology. In addition, Anaesthesiology is a medical specialty concerned about using sedatives or other medicinal medications that reduce pain and chronic pain sensitivity.
Job Scope of Anaesthesiologists
Anaesthesiologists are highly trained in anaesthetic operations and interventional procedures. In addition, they have a strong desire to offer patients the best possible postoperative care.
Hence, anaesthesiologists are medical professionals who provide anesthetic and interventional procedures to patients. It helps to reduce or prevent painful feelings before, during, or after an operation.
The staff of qualified anaesthesiologists is also involved in other medical elements of patient care such as acute and chronic pain management, intensive critical care, and pre-operative condition, in addition to providing anaesthetic services for a wide range of surgical processes.
In general, anesthesiologists must work around the clock, nearly seven days a week, to offer anesthesia or postoperative care to patients in emergency surgery scenarios. It also implies that anaesthesiologists should be well-versed in the system of anesthetic apparatus and equipment.
Anaesthesiologists have an extended range of responsibilities which includes;
Anaesthesia is used as pain relief before, during, and after medical operations such as surgery.
During medical procedures, checking the vital signs of patients
Assisting with medical procedures with the surgical team
Examining medical and laboratory test results
Patients should be counseled and informed about the hazards associated with anesthesia.
They assist with anesthesia for various specializations and subspecialties such as; general surgery, intensive care, 24-hour emergency operative assistance, etc.
Requirements of Anaesthesiologists
Anaesthesiologists, like most doctors, must be medically trained in the right parts – completing undergraduate, graduate, and residency schools – before beginning their professions.
Before being authorized to practice residency programs, anesthesiologists must complete at least 15 years of formal training. The following are the general prerequisites for anesthesiologists:
Formal education: All anaesthesiologists must have a four-year bachelor's degree in a relevant pre-medical or science-related subject. After completing an undergraduate degree, candidates must enroll in a medical school and meet a holistic Doctor of Medicine (MD) or Doctor of Osteopathic Medicine (DO) program.
Professional Certification: After graduating from medical school, all anaesthesiologists must pass the Medical and Licensing Examination and earn professional credentials in the discipline.
Training: Before operating independently in a private or public clinic or hospital, anesthesiologists must finish a four-year residency program.
Cost of Anaesthesia Processes
Patients must comprehend the whole cost of anaesthesia services. However, some essential anesthesia services are less expensive than more complex ones that require greater patient attention.
During surgical or medical operations, many types of anaesthesia are used to make patients comfortable and pain-free. First, however, it is critical to understand the significant price differences in anaesthesia services.
The type of price you receive will be determined by criteria such as the operation, your health, and your preferences. As a result, we have produced a thorough list of top anaesthesiologists in Singapore, together with their aggregated prices for providing anaesthetic services.
10 Best Anaesthesiologists List
Dr. Ho Kok Yuen
Dr. Chong Chin Ted
Dr. Kian-Hian Tan
Dr. Tan Tee Yong
Dr. Eugene Goh
Dr. Nelson Chua
Dr. Chiu Jen Wun
Dr. Chan Yew Weng
Dr. Jensen Ng
Dr. Hazel Chan
1) Dr. Ho Kok Yuen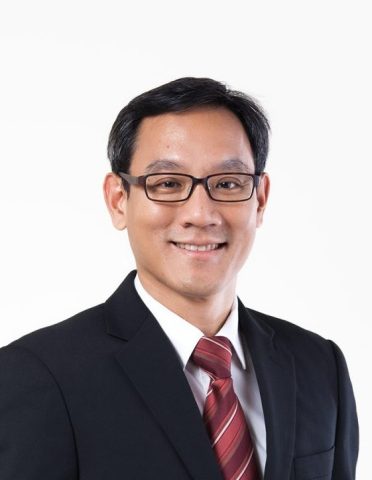 Dr. Ho is a specialist at Mount Alvernia Hospital and a key thought leader in pain management and anesthesia.
He has published extensively on pain and anesthesia in peer-reviewed journals, practice guidelines, and book chapters.
He is also presented over 200 speeches at regional and international conferences and is a regular lecturer at cadaver workshops for interventional pain. In addition, hundreds of more doctors were trained by him, providing medical education throughout Southeast Asia, South Korea, Taiwan, Australia, and the Middle East.
Dr. Ho is a leading expert in minimally invasive interventional pain management, having conducted thousands of these procedures. He uses shockwave therapy, steroid injections, radiofrequency ablation, and spinal cord and peripheral nerve stimulation to treat chronic and severe pain.
Dr. Ho graduated from the National University of Singapore with a bachelor's degree in medicine and a master's degree in medicine (anesthesia). In addition, he completed a Pain Management program at Duke University Hospital in Durham, North Carolina, an American Academy of Pain Management accredited Diplomate (DAAPM).
Mount Alvernia Hospital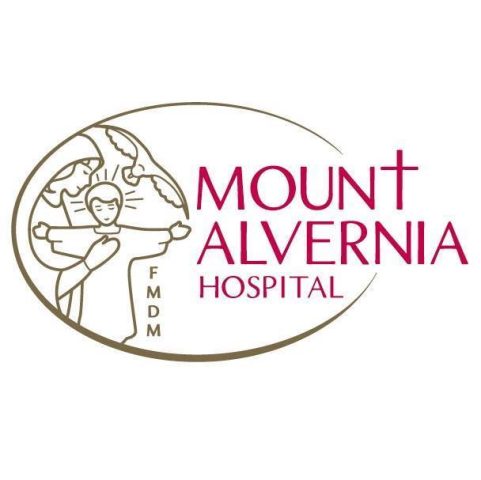 In Singapore, MAH is the first and only non-profit Catholic acute tertiary care hospital. They give compassionate and comprehensive treatment to serve all patients, including adult patients with love.
The history of Mount Alvernia Hospital began in 1949 with the arrival of Sister Mary Angela McBrien, Sister Mary Camillus Walsh, and Sister Mary Baptista Hennessy. Back then, public hospitals were overcrowded and understaffed.
The nuns from the Franciscan Missionaries of the Divine Motherhood (FMDM) felt that more could be done to bridge the gap. As a result, the hospital was officially opened on March 4, 1961, with 60 beds.
The hospital is a 319-bed general acute care medical institution with tertiary medical capabilities and two multi-disciplinary medical specialist centers.
As the hospital develops, more medical suites will be built, and the pool of doctors is expected to grow. FMDM's annual surplus creates and upgrades the hospital, supporting the Assisi Hospice and community outreach activities.
Services Provided
Medical services are provided in the category of the following medical condition and specialties;
Bones
Brain and Nerves
Cancer
Children
Ear, Nose, and Throat
General Surgery
Heart and Vascular
Hormone Disorder
and others.
2) Dr. Chong Chin Ted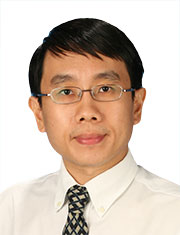 Dr. Chong is a dual-accredited anaesthesiologist and Intensive Care Medicine specialist with the Ministry of Health Singapore. Neurocritical care and neuro anaesthesia are his specialty interests. Under the Ministry of Health HMDP Award, he did a clinical fellowship at Toronto Western Hospital, University Health Network, University of Toronto, Ontario, Canada.
He is currently a senior consultant with the Department of Anaesthesiology, Intensive Care, and Pain Medicine at Tan Tock Seng Hospital, National Healthcare Group Singapore.
At the Department of Anaesthesia, Dr. Chong is the head of the Department's Neuroanaesthesia Service. His other academic positions include adjunct assistant professor and assistant lead for Pharmacology at Lee Kong Chian School of Medicine (NTU-Imperial College) and senior clinical lecturer at Yong Loo Lin School of the Medicine National University of Singapore.
He has also spoken at medical student conferences such as the World Congress of Anaesthesiologists, the Asian Society of Neuroanaesthesia and Neurocritical Care Conference, the SG-Dukes Anaesthesia Conference, and the national Anaesthesia society gatherings in several Asian nations.
Tan Tock Seng Hospital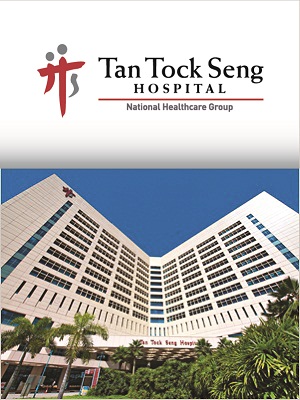 Tan Tock Seng Hospital (TTSH) is the National Healthcare Group's flagship hospital and a part of Singapore's public healthcare system.
TTSH is known as the People's Hospital, serving a resident population of 1.4 million in Central Singapore. It is a pioneering hospital with solid roots in the community for over 177 years.
As an integrated care organization – Central Health – it extends care beyond the hospital into the community with the help of 70 community partners and 80 community health posts.
With more than 1700 beds, Singapore's National Centre for Infectious Diseases (NCID), Institute for Geriatrics & Active Ageing (IGA), NHG Eye Institute (NHGEI), TTSH Rehabilitation Centre, and Ang Mo Kio Specialist Centre  (AMKSC) are among the country's major multi-disciplinary hospitals.
The 600-bed Integrated Care Hub at TTSH, which will provide subacute care and rehabilitation, will open in 2023.
TTSH hosts Singapore's largest purpose-built innovation center for healthcare – the Ng Teng Fong Centre for Healthcare Innovation (CHI) – and its Co-Learning Network of 37 local and international partners as a healthcare leader in population health systems innovation, health technologies, and workforce transformation.
Services Provided
Anaesthesiology, Intensive Care and Pain Medicine
Emergency Medicine
Complementary & Integrative Medical Services
Endocrinology
Hand and Reconstructive Microsurgery
and others.
3) Dr. Kian-Hian Tan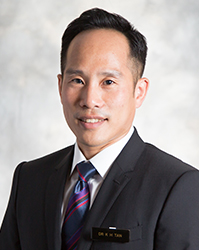 Dr. Kian is the head and senior consultant of Anaesthesiology at the Department of Anaesthesiology at Singapore General Hospital.
Dr. Tan was given a Fellowship by the Australia and New Zealand College of Anaesthetists and the Faculty of Pain Medicine, ANZCA. He is also a Visiting Consultant at Singapore's National Eye Centre, National Dental Centre, and National Cancer Centre.
He also teaches undergraduates at YLL School of Medicine, NUS (Singapore), and Duke-NUS Medical School, as well as post-graduate anesthesiology and pain medicine courses and examinations at YLL School of Medicine, NUS, and Duke-NUS Medical School.
Dr. Kian is particularly interested in treating acute, cancer, persistent, and chronic pain and interventional techniques.
He has spoken at both local and international conferences, including the World Congress in Anaesthesiology.
Singapore General Hospital
The Singapore General Hospital (SGH) is the country's first and most prominent hospital. It provides patients with affordable specialized care, doctors and other healthcare workers, and research to improve patient care.
SGH is a not-for-profit institution owned by the Singapore government and serves as the public healthcare system's flagship hospital. SGH is part of the SingHealth network of healthcare facilities.
With a 10,000-strong workforce, SGH accounts for about a quarter of the total acute hospital beds in the public sector.
It was the first in Asia to achieve the Magnet Recognition in 2010 for nursing excellence awarded by the American Nurses Credentialing Center.
The Joint Commission International accredits SGH for meeting its standards of safety and quality in healthcare. Every year, the SGH Campus caters to over 1 million patient admissions.
Services Provided
SGH, along with five national specialty centers* on campus, provides a wide range of medical specialties and services catering to various medical conditions. Some of the services offered include;
Anaesthesiology
Anatomical Pathology
Clinical Pathology
Diagnostic Radiology
 Colorectal Surgery
 Hepato-pancreato-biliary and Transplant Surgery
 Orthopedic Surgery
and others.
4) Dr. Tan Tee Yong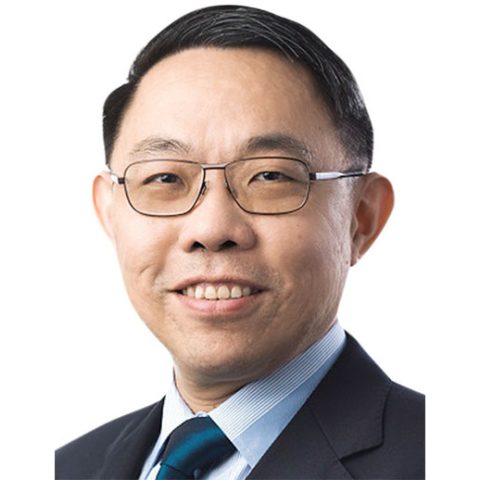 Dr. Tan Tee Yong earned his bachelor's degree in 1995 from the National University of Singapore. He is a trained anaesthesiologist in Singapore.
Dr. Tan graduated from the Singapore College of Traditional Chinese Medicine with a degree in acupuncture and is one of the few Western doctors fully licensed as an acupuncturist. It allows Dr. Tan to provide his patients with both Eastern and Western forms of pain management.
In Alexandra Hospital, Dr. Tan pioneered numerous interventional pain therapies. At the NUS Yong Loo Lin School of Medicine, he also serves as a clinical tutor.
From 2008 to 2009, he was the Co-Chair of Alexandra Hospital's Safety Committee. From 2007 to 2008, he served as Honorary Secretary of the Singapore Society of Anaesthesiologists. Dr. Tan has also served on the Pain Society of Singapore's Committee for the past three years.
Dr. Tan began his pain medicine and acupuncture practice in 2009, concentrating on treating various pain disorders.
Interactive Pain Clinic
IPC uses Western and Eastern therapy methods to give the best comprehensive care for all pain patients. Interactive Pain Clinic seeks to assist people in reducing pain, improving their functional status, and improving their overall health and quality of life.
Services Provided
IPC provides pain management services for a wide range of issues, including:
Neuropathic or Nerve Pain
Fibromyalgia
Myofascial Pain
Rheumatoid Arthritis
Temporomandibular Joint Disorder
Cancer Pain
Treatment that requires the use of a variety of therapeutic modalities, including:
Pharmacotherapy or drug treatment
Physiotherapy and hydrotherapy
Psychotherapy/hypnotherapy
Interventional Pain Procedures
Acupuncture
Surgery
5) Dr. Eugene Goh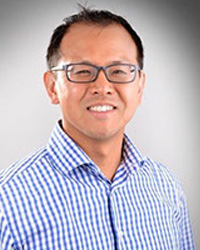 Dr. Eugene Goh is a general practitioner at Tunstall Square Medical Center. He has worked in intensive care, coronary care, renal medicine, palliative care, and general medicine since graduating from Monash University in 1996.
He is passionate about all parts of general practice, particularly chronic pain diseases such as diabetes and asthma and Men's Health and preventative medicine.
He performs complete skin cancer examinations and assists with orthopedic surgery. He is also committed to assisting patients in losing weight and keeping it off.
Tunstall Medical Center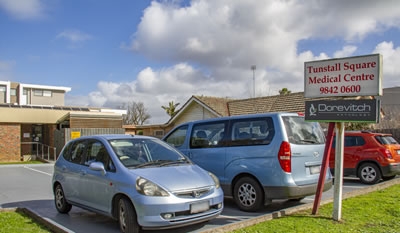 Tunstall Square Medical Centre has been happily serving the Doncaster community since 1971. For added convenience, it is located next to the Tunstall Square Shopping Centre and near to three different pharmacies.
The medical center believes in providing the highest level of care to their patients, and they are a family practice in every meaning of the word, from how they treat patients to their warm and caring environment to their staff.
They are and have been a fully accredited practice since its start. Every three years, accreditation is evaluated, and they have always passed with flying colors. Therefore, you can trust that they maintain a high quality and that their doctors are well-trained and ethically operate to the best of their abilities and safety.
Services Provided
Tunstall Square Medical Centre provides a comprehensive spectrum of family medical services, including:
Chronic Pain Management
Allied Health Plans
Over 75 Annual Health Assessment
Nursing Home Visits
Children's Immunization
Emergency Medicine
45 – 49 health assessment
Family Medicine
and others.
6) Dr. Nelson Chua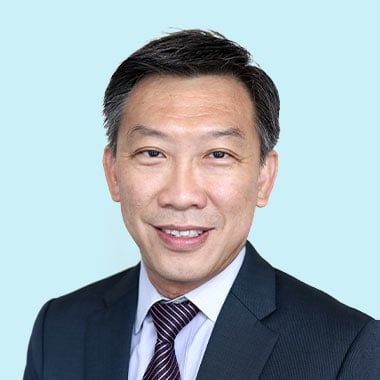 Dr. Chua is an anaesthesiologist and Intensive Care Medicine specialist at Raffles Medical Group. He earned his post-graduate Master of Medicine (Anaesthesiology) degree in 1998 after graduating from the National University of Singapore's Faculty of Medicine in 1990.
Dr. Chua did his thoracic and vascular anaesthesia residency at The Alfred Hospital's Department of Anaesthesiology in Melbourne, Australia. Dr. Chua is very passionate about regional anesthesia. The Ministry of Health (MOH) of Singapore has awarded Dr. Chua dual specialty accreditation in anesthesiology and intensive care medicine.
In 2019, Dr. Chua received the TTSH Staff Excellence Award (Gold). Presently, he is the current President of the Singapore Academy of Medicine's College of Anaesthesiology.
Raffles Medical Group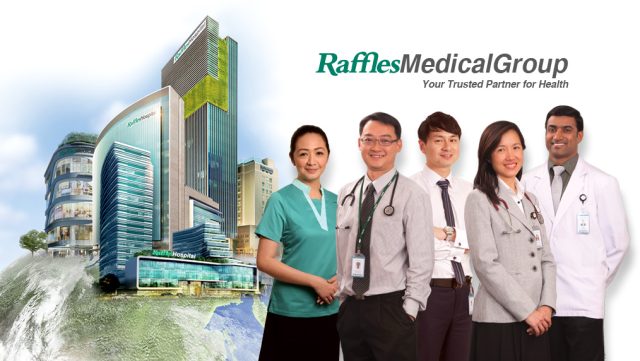 Raffles Medical Group Ltd is a healthcare company that offers a variety of services. For people all around Asia, the company is focused on providing a continuum of services ranging from primary and tertiary care to health insurance.
In 14 cities across Singapore, China, Japan, Vietnam, and Cambodia, the company maintains around 100 multi-disciplinary clinics. In addition, a tertiary hospital, a network of family medicine and dental clinics, insurance services, Japanese and Traditional Chinese Medicine clinics, and a consumer healthcare section make up the company's integrated healthcare organization.
Its healthcare section develops and distributes nutraceuticals, supplements, vitamins, and medical diagnostic equipment for personal healthcare in Singapore and the surrounding regions.
Service Provided
Accident and Emergency
Specialist Centre
Family Medicine
Clinical Trial
Insurance
Raffle's Health eStore
Raffle's Dental
Chinese Medicine
Health Screening
7) Dr. Chiu Jen Wun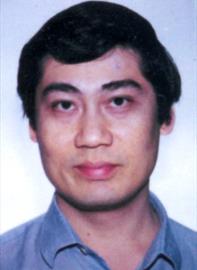 Degrees:
MBBS, MMed, DEAA (DESAIC)
Registration: SMC, GMC (UK), ECFMG (USA)
Training:
SGH (global #3 & #8, Newsweek 2019 & 2021 resp)
NUH (global #31, Newsweek 2021)
KKH (world record no. of deliveries, 1966)
Brigham & Women's Hospital, Boston (#14 Best Hospitals, US News 2021)
UT Southwestern, Dallas  (#26 Best Hospitals, US News 2021)
Publications:
1 textbook chapter, 2 medical intelligence articles, 30+ peer-reviewed journal articles (Anaesthesiology, Anesthesia & Analgesia, BJA, CJA, Acta), 80+ scientific abstracts.
Featured in RealAge: Are you as young as you can be? (#1 New York Times & Amazon bestseller) & International Who's Who Historical Society 2000).
Reviewer:
Internet Journal of Anaesthesiology
BioMed Central (BMC) Medicine
Annals, Academy of Medicine, Singapore
Professional Memberships:
SSA, SCA, SOAP, SAMBA, SCA, IARS
Appointments (Current/Previous):
Consultant Anaesthesiologist (pte practice)
Visiting Consultant to 2 Asian nations
Board Member, Singapore Scholastic Trust
Director of Ambulatory Anaesthesia & Consultant, KKH
Clinical Teacher, NUS
Tutor/Course Coordinator/Examiner: MMed
Honorary Secretary, Singapore Society of Anaesthesiologists
Gold Director, Usana Health Sciences
Awards:
Bank de Idea, KKH
Royal Lifesaving Society Bronze Medallion
SAF long service award
HMDP awards, MOH
Speciality work:
Fast-track day-case anaesthesia
Obstetric anaesthesia & pain relief
Anaesthesia for Gynae-oncology
Anaesthesia for Limb Lengthening
Notable Mentors:
1) Paul F. White
World-renowned international leader in ambulatory anaesthesia & pain management. Defence expert in the Michael Jackson trial.
2) Beverly K. Philip
Current president of the American Society of Anaesthesiologists
Professor at Harvard Medical School.
Contact Information:
Email: [email protected]
8) Dr. Chan Yew Weng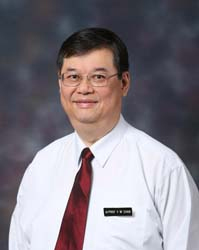 Dr. Weng is an associate professor and senior consultant at Sign Health specializing in Anaesthesiology with subspecialties in Anaesthesia.
He holds degrees in MBBS Singapore 1980, M.MED Anaesthesia Singapore 1987, and FAMS 1998. Other academic qualifications include; AMP/ISMP-157, Havard Business School 1999, and M.Sc computing, De Montfort University United Kingdom, 2001.
Dr. Weng has conducted various research studies, primarily published writeups on Anaesthesia as a medical specialty. Some of his publications have discussed concepts such as; Ambulatory Anaesthesia, Geriatric Anaesthesia, Transdermal delivery of drug molecules, and Biosensors.
Dr. Weng is a well-known medical professional in Singapore, and his career achievements are evidence of a blistering career he has had so far. Some of his professional membership and appointments include;
Senior Consultant in Department of Anaesthesiology, Singapore General Hospital.
Clinical Associate Professor (Anaesthesiology), Yong Loo Lin School of Medicine, NUS Singapore
Adjunct Associate Professor, Duke-NUS Graduate Medical School
Council Member and Scribe, Academy of Medicine, Singapore
Council Member, Education Committee, World Federation of Societies of Anaesthesiologists (WFSA)
Sign Health Singapore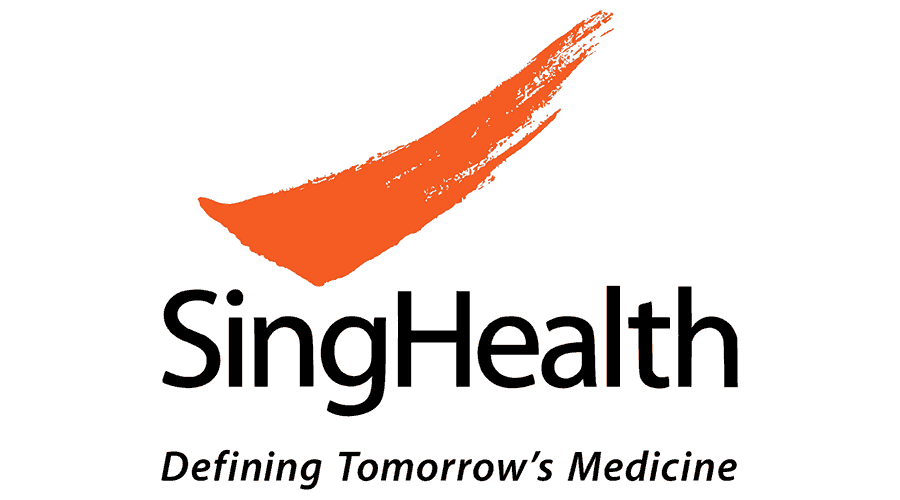 The SingHealth Duke-NUS Academic Medical Centre, with a network of acute hospitals, national specialty centers, community hospitals, and polyclinics offering over 40 clinical specialties, leverages SingHealth and Duke-NUS Medical School's combined strengths to drive healthcare transformation and provide affordable, accessible, and high-quality care.
As an Academic Medical Center, their ability to seek advances in clinical treatment, teaching, and research allows them to provide better and more accessible care to our patients. Beyond the hospital walls, they have worked hard to develop a robust care network with their partners so that their patients may get the care they need close to home.
Services Provided
SingHealth facilities provide a wide range of clinical care, combining medical experience with cutting-edge technology to give patients the best possible treatment. Below is a list of services offered;
Anaesthesiology
Surgical Oncology
Breast Surgery
Obstetrics and Gynaecology
General Surgery
Internal Medicine
Infectious Diseases.
And others.
9) Dr. Jensen Ng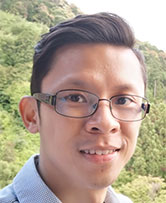 Dr. Jensen Ng is an anesthesiologist who is passionate about patient safety and clinical quality.
He created and executed methods to increase patient satisfaction and outcomes following surgery as the Co-Leader of an Enhanced Recovery After Surgery (ERAS) program.
He has a subspecialty in Intensive Care Medicine for a year and worked as an International Fellow at the University Health Network in Toronto, Canada.
He had firsthand experience with the clinical management of critically ill COVID-19 patients and operational aspects of outbreak response in his prior work as Co-Director of the NCID Outbreak ICU.
Dr. Jensen had organized and taught medical students at various medical conferences and seminars, covering topics such as Point-of-Care Ultrasound, Neurocritical Care, and Trauma Anaesthesia.
TA Medical
TA Medical is committed to ensuring that all people have access to high-quality, cheap, sustainable, and equitable healthcare.
From general practice to Aesthetic medicine to hospital operating theatres and intensive care, TA Medical offers their patients a wide range of services.
Their skilled team is dedicated to providing high-quality medical care to acute and chronic patients and constantly making the industry more sustainable and equitable.
TA Medical is capable of providing a wide range of services due to its clinical competence and experience. In addition, years of combined experience have given them access to a network of the most significant healthcare service providers.
Services Provided
Management of Chronic Medical Conditions
Aesthetic Medicine
Health Screening
Minor Procedures, Wound Care
Home Visit
10) Dr. Hazel Chan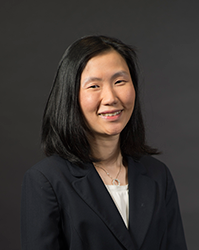 Dr. Chan is a senior consultant at Sign Health Singapore specializing in Anaesthesiology with subspecialties in Anaesthesia.
She holds degrees in  Masters of Medicine (Anaesthesiology) NUS Singapore, MDCM Medicine McGill University, and Basic Medical Science international Medical University diploma.
Dr. Chan is a well-known medical professional in Singapore, and her career achievements are evidence of a blistering career she has had so far. Some of her professional experiences include;
Visiting Consultant Cardiac  Anaesthesia National Heart Centre, Singapore
Consultant Anaesthesiologist Singapore General Hospital
Clinical Fellow in Cardiac Anesthesia University Health Network
Sign Health Singapore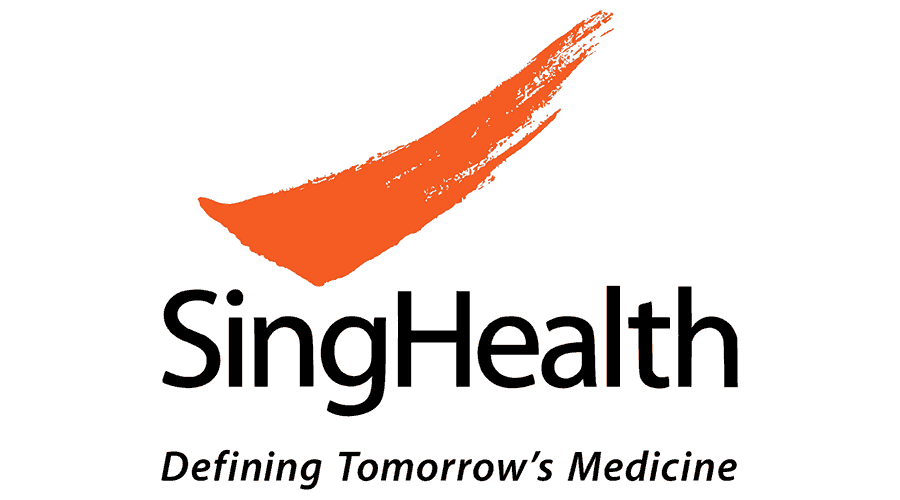 With a chain of acute hospitals, national specialty centers, community hospitals, and polyclinics offering over 40 clinical specialties, the SingHealth Duke-NUS Academic Medical Centre combines SingHealth and Duke-NUS Medical School's strengths to drive healthcare transformation and provide affordable, accessible, and high-quality care.
Their ability to seek breakthroughs in clinical treatment, teaching, and research as an Academic Medical Center allows them to provide better and more accessible care to our patients. In addition, they've worked hard to build a strong care network with their partners outside of the hospital so that their patients can obtain the treatment they need close to home.
Services Provided
Anaesthesia services (Anaesthesiology)
Paediatric Medicine
Geriatric Medicine
Renal Medicine
Rheumatology & Immunology
and others.
FAQs
Why should patients care about Anaesthesia?
Anaesthesia is essential because it helps patients to undergo surgery safely and pleasantly using the proper techniques. In addition, anaesthesia enables more tolerable pain management. Thus, it serves as pain relief, which helps to lower the risk of heart attacks and other postoperative problems caused by pain, among other things.
What are the types of Anaesthesia?
General anesthesia, regional anesthesia, sedation, sometimes known as "monitored anesthesia patient care," and local anaesthetic are the four basic types of anesthetic used as pain relief during surgery and other operations.
Would I be conscious during surgery?
You and your anaesthetist can decide whether you want to be completely awake during the procedure or prefer to be sedated, so you are not as aware of what is going on. You can regulate the level of sedation so that you are awake but not nervous.
Is there any risk from Anaesthesia?
Anaesthesia carries some dangers, depending on various circumstances, such as a pre-existing medical condition and the type of surgery. Anaesthesia dangers can be categorized into two categories: side effects and complications.
Although side effects are sometimes unavoidable, they are usually quite transitory. Complications are unintended and undesirable side effects of a treatment that might be life-threatening.
Like this Article? Subscribe to Our Feed!
At Dumb Little Man, we strive to provide quality content with accuracy for our readers. We bring you the most up-to-date news and our articles are fact-checked before publishing.