Top 4 Benefits of Red Cabbage Juice That You Should Know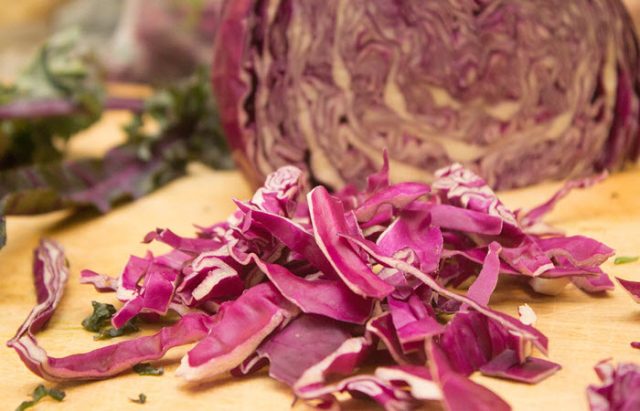 Any nutritionist will tell you that eating fruits and vegetables is healthy for your body especially when taken raw. This is because heating or boiling denatures or destroys the nutritional value of fruits and vegetables.
However, currents statistics in America reveal that most people actually take in very little vegetables and fruits compared to junk food. This, in turn, has led to an increase in lifestyle-related health complications that would have otherwise been prevented if people adopted healthier lifestyles.
The reason for many of us not taking vegetables and fruits can be blamed on factors like prep time, taste, and lack of adequate information. Juicing, however, offers you an opportunity to enjoy fruits and vegetable in flavors that you can actually appreciate. Among the many vegetables that you can juice is the red cabbage.
This vegetable is mildly spicy and has a strong vegetal taste for those who try it for the first time. This is why it is mostly associated with soup and coleslaw.
To help improve the flavors, consider adding it to other vegetables and fruits which will also boost the nutritional value. Remember that the United States Department of Agriculture and many dieticians encourage adults to consume at least 4 to 6 cups of red vegetable juice per week.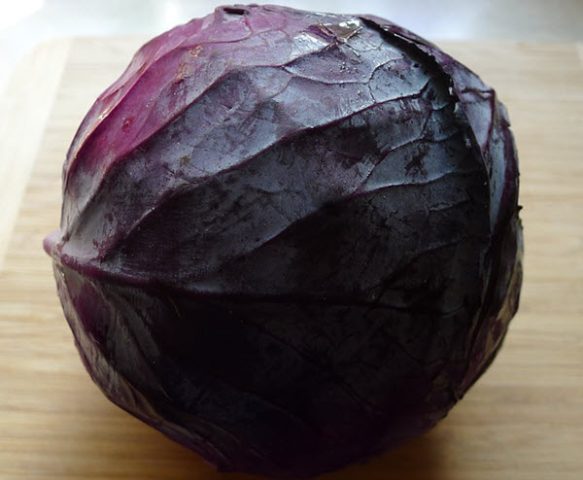 How to Juice Red Cabbage
To prepare ½ cup of red cabbage juice, you will need 3 cups of chopped fresh red cabbage. You are allowed to add other fruits and vegetables to get the flavor you prefer.
Benefits of Red Cabbage Juice
Here are the 5 major benefits of juicing red cabbage.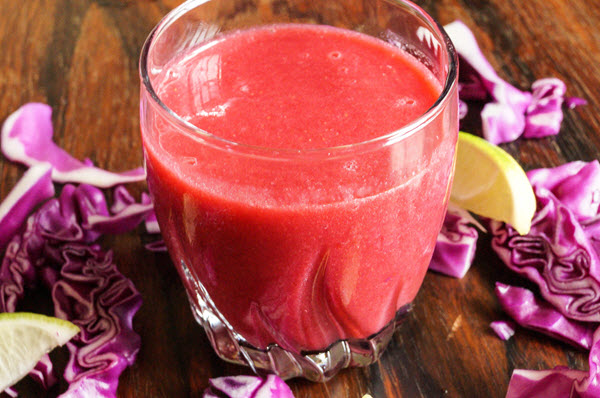 Rich in Folate
According to Phil, a university professor, this nutrient is responsible for body tissue development and improved cell function. This is why expectant women as always supplemented with this nutrient to prevent birth defects in their unborn babies.
In adults both male and female, lack of folate leads to the development of gray hair, anemia, diarrhea, and ulcerations. This nutrient belongs to the family of B vitamins which are responsible for the use, breakdown, and production of new proteins when they are combined with vitamin C and vitamin B 12.
Recent research reveals that a ½ cup of red cabbage juice has 48 micrograms of folate. This comprises 12% of the recommended adult intake. For pregnant and breastfeeding women, this represents 10% of the recommended intake.
Rich in Vitamin C
Our body tissues undergo wear and tear on a daily basis. That is why we need vitamin C to help repair these damages. However, this important vitamin is easily destroyed by heating that is why having it raw is the recommended way to consume it.
Cabbages, especially red ones, are the richest source of this vitamin which is responsible for tissue repair, collagen production, wound healing and maintenance of bones and teeth.
Besides this, it is a known natural antioxidant that protects us from free radicals and environmental poisons that we are always exposed to as a result of pollution. Just half a cup of red cabbage juice contains 152milligrams of vitamin c which represents 100% of our bodies' daily requirement.
See Also: 6 Vitamin-Packed Smoothie Recipes for Glowing Skin 
Rich Source of Potassium
Our bodies require potassium in order to function well. This nutrient is an electrolyte that that helps in the nervous and cardiovascular systems' functioning.
Potassium controls the electric activity of these systems that improves their functioning ability. It is also responsible for the maintenance of the body's acid–base balance that is essential for tissue and muscle growth as well as proteins production.
Half a cup of red cabbage juice contains 649 milligrams of potassium. This is nearly 14% of the daily potassium requirement for adults.
See Also: 10 Amazing Foods You Should Include in Your Detox Diet 
A Good Source of Vitamin K
Basic elementary science will tell you that Vitamin K is essential for blood clotting. A single half cup serving of red cabbage juice contains 85% of our daily dietary requirements. It contains 102 micrograms of this essential vitamin. Besides blood clotting, it helps in the maintenance of strong bones and prevents bleeding disorders in expectant women and newborn babies.
With all these amazing benefits from just one glass of red juice, don't forget to grab yourself some red cabbage the next time you go a-grocerying.
Happy juicing!