How Sponsoring Goat Yoga Can Help Your Business Grow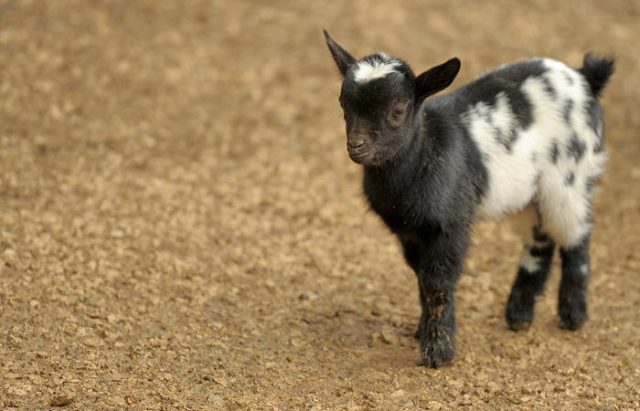 Nationally, corporations give more than $17 billion to nonprofits in charitable donations every year. But there are more ways to show your support to your local community than just by writing big checks.
Participating in your community's events is another great way to show that you're there and you're willing to lend a helping hand whenever necessary. A local event sponsorship, however, is a two-way street.
Take it this way:
Your business stands to gain just as much from sponsoring a goat yoga festival as the goat yoga festival stands to gain from having you as a sponsor.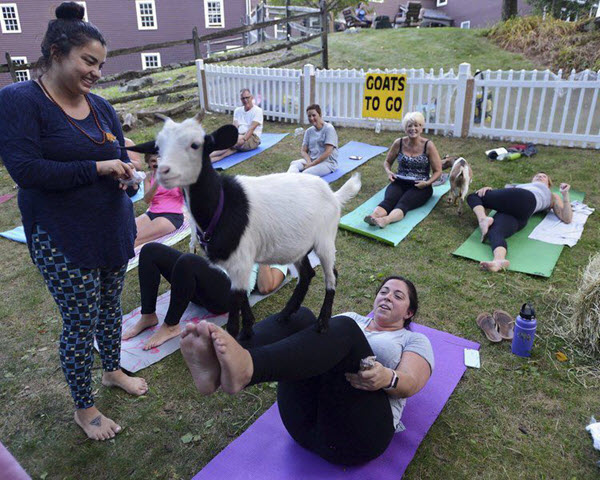 What Events Can You Sponsor?
For anyone who has participated in a weekend morning 5k run/walk or attended a local Little League game, he'll be very familiar with the corporate presence. Branded t-shirts, signs, and fliers are often speckled with corporate logos from both large and small companies showing their support.
For many of these events, especially on the local level, having a corporate partner is essential to success. It's definitely a two-way street.
Smart business leaders understand that community-wide success means growth for everyone and investing in the community is, by extension, investing in their own success. According to the 2017 Brand Muscle Effectiveness Index, the most effective marketing channels looked like:
84% hosting events
77% event booth participation
76% local SEO presence
69% sponsorship
And yet, most businesses aren't taking advantage of these opportunities on a local level. The channels most used for marketing in businesses remain inadequate:
70% social media
44% email
42% digital ads
Benefits of Event Sponsorship
The annual Duck Tape Festival of Avon, Ohio has been grabbing national attention for over a decade now. This unique weekend-long festival features a Duck Tape parade and Duck Tape fashion show, providing a fun and family-oriented experience. It's made possible by its generous corporate sponsors.
Big corporations like Budweiser help support this event and make it available to everyone. Apart from adding value to the economy and provides service to the people, it also keeps the name Budweiser fresh in everyone's mind the next time they reach for a drink.
While not all businesses have the resources to help sponsor an event on this scale, there are options for every kind of business. Most nonprofits are very open to corporate sponsorship and aren't necessarily picky about its sources. Nonprofits are flexible about sponsorships costs and benefits:
62% completely flexible
34% depends on the sponsor
4% is not flexible at all
This gives corporations the opportunity to choose which events or nonprofits to support. So, focus on the quality of brand impressions over the quantity of donations and choose partners that reflect the brand's identity and values.
Sponsoring Events Has A Great ROI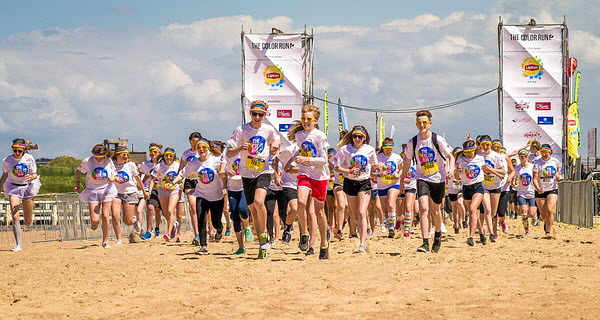 For roughly the same cost as taking out a billboard ad, businesses can make their marketing dollars really count by killing two birds with one stone via corporate sponsorship.
When it comes down to it, corporate sponsorship is another level of marketing. It promotes name recognition, publicity, and community support all at once. For the businesses that choose to participate in corporate sponsorship, 80% are satisfied with the unique results; results that really can't come from just ads alone.
Events attract people who are ready to buy and sort out the window-shoppers. During the 2016-2017 corporate years, companies who used event marketing saw a 22% decrease in leads and a +14% increase in sales.
Sponsorship of this type doesn't even have to be monetary. The donation of branded items, sharing resources or space, and even group volunteer work under the banner of your business can leave a lasting impact on the community.
From a consumer's perspective, considering a brand's values are just part of the buying process. Consumers support or reject companies based on the positions they advocate.
87% buy based on values
76% boycott based on values
Companies that support issues their customers care about are more likely to retain their consumer-base.
Local event sponsorship is one of the most effective marketing channels, and yet many businesses have never even considered it. Let your business stand out as one that supports community development and charitable work through action rather than words.
Take a look at this infographic to know more about the benefits of event sponsorship, how it can impact businesses and communities, and what it takes to get started.
Please include attribution to Zipsprout.com with this graphic.

Like this Article? Subscribe to Our Feed!
Brian Wallace is the Founder and President of NowSourcing, an industry leading infographic design agency based in Louisville, KY and Cincinnati, OH which works with companies that range from startups to Fortune 500s. Brian also runs #LinkedInLocal events nationwide, and hosts the Next Action Podcast. Brian has been named a Google Small Business Advisor for 2016-present and joined the SXSW Advisory Board in 2019.