16 Habits That Are Killing Your Productivity and How to Fix Them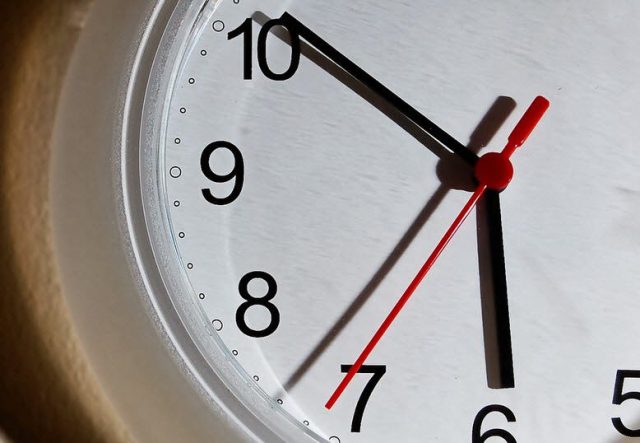 We've never had more tools at our disposal to work more efficiently, and yet we've never been more distracted.
We spend most days trapped in our inboxes and shuffling around our calendars, only to be left wondering where the day went.
We overschedule, overload, and overstimulate ourselves so much that it leaves us very little time or mental energy to get real work done.
But what if you could clear your schedule, take fewer meetings, and say "no" more often? You might actually accomplish something. By eliminating these common habits from your daily routine, you'll feel happier, less stressed, and more productive.

1. Commuting: Not only does a long commute eat up precious hours in the day, but it also leaves you feeling tired and unfocused. While we can't always change where we work or live, ask yourself if you can commute at a different time of day or spend part of the week working from home instead.
2. Checking email: Too many of us spend most of our day in our inbox answering emails instead of getting real work done. The more emails you send, the more you seem to get. Set boundaries by checking email only twice a day, and stick to that. Cutting back on email leads to a quieter inbox and more time for other tasks.
3. Taking meetings: Are your meetings truly worthwhile? Spend one day a week taking meetings, then forget about them. Only the most important meetings will survive.
4. Networking: As with meetings, networking can be a waste of your time. Again, set aside a specific amount of time each week to network, and if your contacts can't fit into this, they may not be worth the trouble.
5. Keeping to-do lists: Long-running to-do lists aren't helpful. Wipe your list clean at the end of every day, then write down the three most important tasks when you get to work the next morning.
6. Not delegating: Trying to do everything hurts you and your business. Make use of The Eisenhower Method to work out what you should — and shouldn't — be doing in your role.
7. Not automating: Estimate how much duplicate data entry, importing and exporting, and other mindless tasks you do each week. Invest in a tool that can help you automate these steps in your workflow.
8. Scheduling far in advance: Stop planning your schedule weeks or months ahead. Filling up your calendar means squeezing in important day-to-day tasks, leaving you overbooked and overworked. When you make your schedule for the week, build in large blocks of free time for priority tasks.
9. Saying "yes": As Warren Buffett put it, "You can't let other people set your agenda in life." Saying "no" means you have time to focus on your own needs, rather than constantly serving other people.
10. Using ineffective tools: Learn to use your software and tools to their full potential. Here's a selection of tips you might not know about. I'm particularly fond of using keyboard shortcuts to get tasks done faster.
11. Not having a system: You can't be at your most productive without a proven system. Whether you use Get Things Done, the Jerry Seinfeld method, or the Pomodoro Technique, find a system that works for you and stick to it.
12. Demanding perfection: Nothing is ever perfect, and it's more important for your work to be available than perfect. Focus on getting to the "good enough" stage, and move on.
13. Not reflecting: Don't just rush through life. Take some time each evening to reflect on your day's work: Was it a good or bad day? What worked, and why? This can help you make improvements the next day.
14. Using notifications: Notifications kill productivity, so keep them to a minimum. Unless you absolutely need it, leave your phone behind. Close your email for uninterrupted blocks of work, and don't allow distractions into your environment.
15. Not asking for help: Don't let your pride get in the way. You can save hours of wasted effort by getting someone else to give you a hand. Ask for help if you need it.
16. Not tracking results: Use a tool, such as iDoneThis or RescueTime, to keep track of what you're doing each day. These products help you identify areas where you're not at your most efficient and make changes.
Even if you can't tackle all of these issues, changing just a few of these behaviors will boost your productivity significantly. Start with one at a time. Once you start taking action, you'll find yourself happier, less stressed, and more capable of achieving the results you want.
| | |
| --- | --- |
| | Written on 12/20/2013 by Wade Foster. Wade Foster is the co-founder and CEO of Zapier, a Web app that gives you Internet superpowers to automate tedious tasks and integrate your Web apps. Wade is also an Entrepreneur-in-Residence for Office Depot's Small Biz Club. Connect with Wade on Google+. |
Photo Credit: Ryan Hyde
Like this Article? Subscribe to Our Feed!