Why Are My Feet Peeling ? 4 Causes: Complete Guide 2023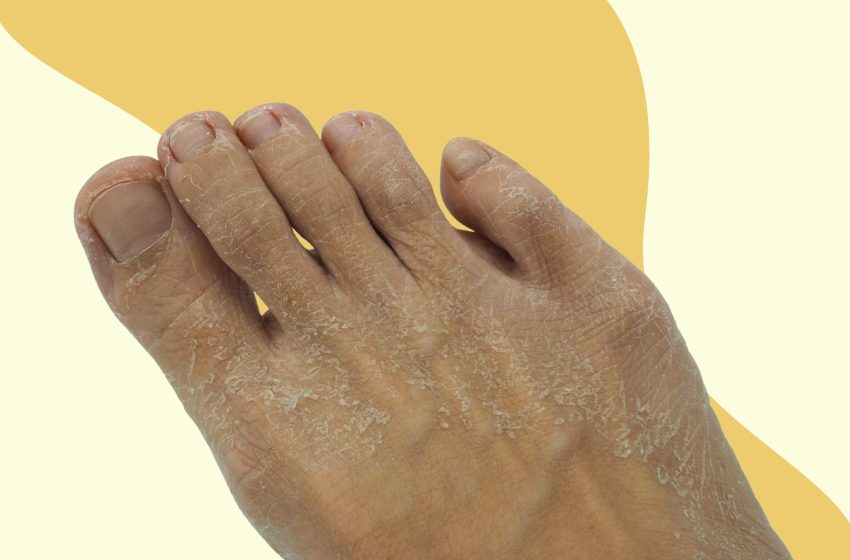 Imagine your feet feeling soft, smooth, and healthy. It feels great. But what happens when they all of a sudden start to peel?
Why are my feet peeling? It's very painful and annoying because feet have very sensitive skin.
This condition is generally known as feet peeling. It's a painful condition, but before you go reaching for the sandpaper, take a deep breath and relax.
In most cases, peeling feet is just due to dry skin or dead skin, which is not a big problem. Even in severe cases, such as eczema or psoriasis, there are still treatments.
The most important thing you should understand is not to treat peeling skin blindly with ointments and other dermatological procedures. That's because doing so can worsen your problem. Just give natural treatments a try and see how easily you can get rid of peeling skin.
Why Are My Feet Peeling? Symptoms of Feet Peeling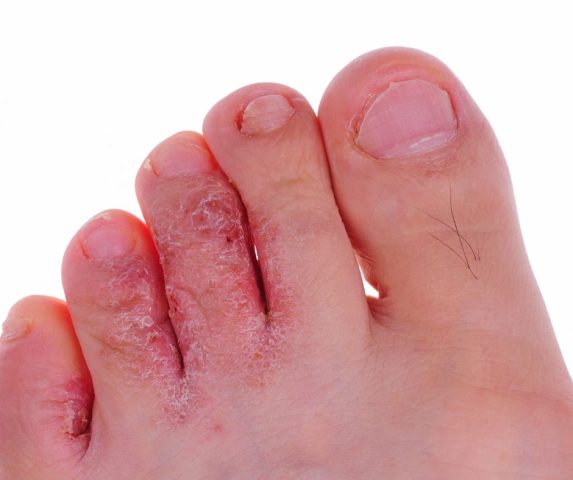 Before we discuss the symptoms, just know that foot peeling is not a very serious ailment. So, don't panic. Our skin is a sensitive organ, and sometimes it inflames and irritates. Mostly when our skin is dry, it is vulnerable to damage.
Here are the most common symptoms people with foot peeling report:
Peeling of feet' skin
Severe itching in the feet and surrounding area
Stinging sensations
Burning feelings
Severe skin dryness
Redness of the skin
Inflammation in feet
4 Causes of Peeling Feet
There are many different causes of feet peeling, but generally, the following four conditions lead to feet peeling.
Eczema
Psoriasis
Athlete's Foot
Dry Skin
We will discuss each of these conditions in detail and suggest treatments and natural remedies for all of them.
1. Eczema (Atopic Dermatitis)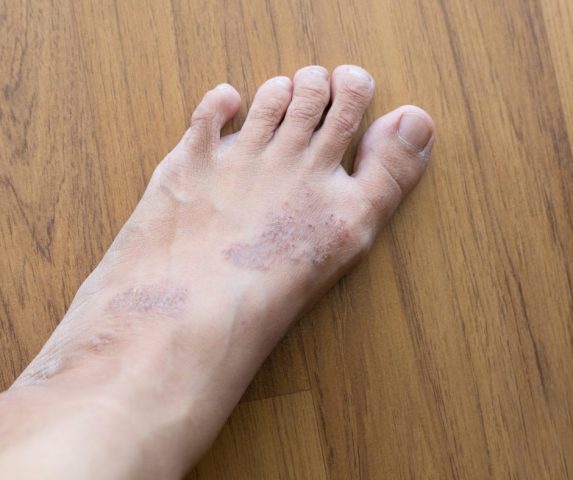 Are your feet always dry and cracked? Do they often peel and flake? If so, you may be dealing with eczema. Eczema or atopic dermatitis is a non-contagious condition that results in dry, itchy skin, and it can often manifest on the sensitive skin of your feet.
Symptoms
Eczema usually has the following major symptoms:
Rashes on the body
Redness of the skin
Skin peeling
Cracked skin
Skin infections
Skin inflammation
Severe itching
Traditional Treatments
Traditionally, most dermatologists recommend the following treatment options for eczema.
Antihistamines
Steroids (mostly topical but sometimes oral steroids as well in severe cases)
Topical moisturizers
Phototherapy
Immunity boosters
Natural Remedies
There are a few things you can do to help manage eczema on your feet.
Stay Hydrated
Make sure you're drinking plenty of water and keeping your skin hydrated. You can also try using a moisturizing cream or ointment that will help you stay hydrated.
Colloidal Oatmeal
Experts recommend colloidal oatmeal because it softens the skin. You can use colloidal oatmeal as cream or as powder. It will soothe your skin.
Coconut oil
Coconut oil is among the best natural moisturizers. On top of that, it has antibacterial properties, which makes it excellent for treating eczema.
Digital Treatment Guidebooks
Many people complain that dermatological treatments haven't worked for them. If you are one of such people, you should give digital programs a try. We researched the best treatment guides for eczema available online. The following are the two best treatment guidebooks we highly recommend and would like you to read.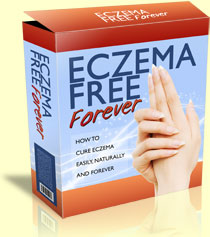 | Product Name | Form | Description | Price | Official Website |
| --- | --- | --- | --- | --- |
| Eczema Free You | Digital Program | Eczema is a guidebook that walks you through different types of eczema, what causes it, and most importantly, how to treat it effectively. | $30 | |
Have you tried different treatments for your peeling feet, but nothing seems to work out? Maybe your peeling feet problem is due to eczema. Eczema is among the major causes of peeling feet, which is why it is very important to go for a proper checkup to see if you have eczema or not. If you have eczema, there is no better treatment than Eczema Free You.
Eczema Free You is a guide written specifically for people who suffer from peeling feet due to eczema. This guidebook will teach you why your feet are peeling and what you can do about it. This book gives specific emphasis on your immunity. That's because eczema often worsens if you have weaker immunity.
If you don't want to use any creams, ointments, or any other traditional medicines, Eczema Free You frees you from them and helps you recover from eczema naturally. This guidebook does suggest some herbal medicines, but those medicines are 100% natural and free from any side effects.
Although this book is written for people with eczema, it can help you get rid of peeling feet regardless of what has caused it. The reason is simple. This guidebook will teach you how to strengthen your immunity which will, in turn, enable you to fight your eczema and defeat it.
How Can Eczema Free You Help You?
This incredibly well-written guidebook will teach you how to treat and prevent eczema regardless of your age. You will even learn how to treat eczema if your child has it. This book will make sure that you eliminate the root causes of eczema. If you follow the instructions in this book carefully, you will be able to successfully get rid of dry skin, itching, peeling feet, pain in the feet, and much more.
Shop Eczema Free You at the Official Website.
B. Best Natural Remedy for Eczema: Eczema Fix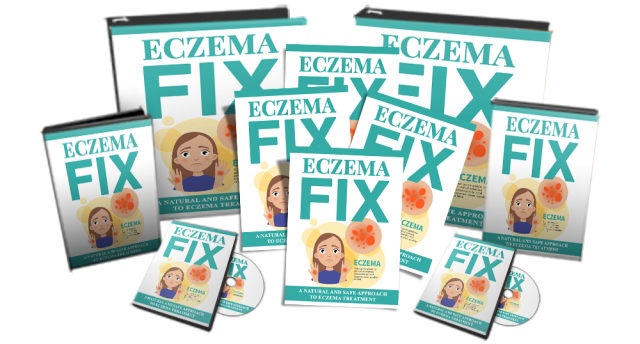 | Product Name | Form | Description | Price | Official Website |
| --- | --- | --- | --- | --- |
| Eczema Fix | Digital Program | Eczema Fix Program is an ultimate guide in treating eczema and learning everything you need to know about various skin conditions. | $12.99 one-time payment | |
Looking for a natural and 100% safe treatment for your eczema? We recommend this program. As the name suggests, this guide will help you fix your eczema. Eczema Fix is the guide you need to get not only rid of eczema but also the dermatologists who are giving you medicines that don't work.
If you can learn how to treat eczema on your own, why spend thousands of dollars on dermatologists? Read Eczema Fix to see how easily you can recover from eczema through simple natural treatments.
As we already mentioned, eczema is often the cause of peeling feet. If that's the case with you, you should read this guide. No amount of ointments is going to work if you don't get rid of its root cause, which is most likely eczema. However, maybe your peeling feet are not due to eczema. Even in that case, you will find this guide extremely helpful.
How Can Eczema Fix Help You?
Eczema fix will teach you how to get rid of rashes, blisters, dry skin, painful lesions, redness of the skin, and many more painful skin problems within a few weeks. The good thing about this treatment program is that you are under control.
This guidebook will teach you about atopic eczema and how to treat it. You will learn easy and natural treatments for atopic eczema that you can do while sitting in your own home, your health, and wellness space.
This program will help you learn about hundreds of natural remedies and explore herbal and natural medicines that can help you not only treat eczema but also prevent it in the future. You will also learn about phototherapy, which is incredibly effective in dealing with eczema.
Shop Eczema Fix at the Official Website.
Full Article: Eczema Fix Program Reviews 2022: Does it Really Work?
2. Psoriasis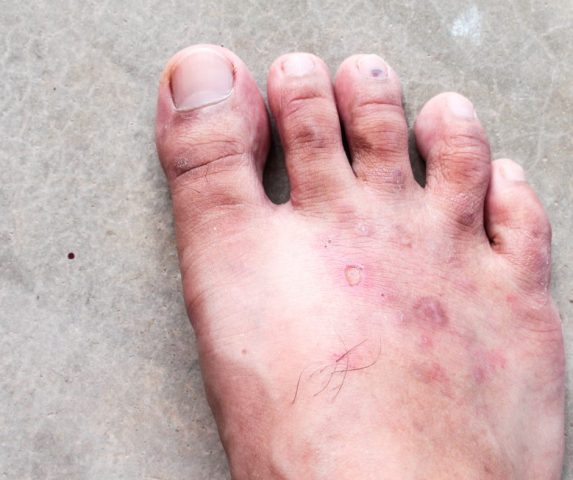 If your feet are peeling, you may be suffering from psoriasis. Psoriasis is among common skin conditions that cause cells to grow too quickly, which leads to the build-up of dead skin cells. Excessive sweating can trigger the symptoms of psoriasis.
Symptoms
Common symptoms of psoriasis include:
Raised patches on the skin that are either red, brown, or black
Silvery scales
Severe itching
Traditional Treatments
Dermatologists typically use the following treatments for psoriasis.
Salicylic acid
Topical corticosteroids
Topical moisturizers
Phototherapy
Biologics
Natural Remedies
Psoriasis can be a very annoying and painful condition, but you can find instant relief with the help of the following natural remedies.
Salt Baths
A warm salt bath, especially with Epsom salt, will soothe your skin instantly if you have psoriasis or any other skin conditions. If you want to make the bath even more perfect, add colloidal oatmeal or mineral oil to the water and clean your feet with a pumice stone or foot scrub. Pumice stone is fantastic at removing dead skin.
Aloe vera
Research shows that people with psoriasis are more likely to recover from it if they use aloe vera. That's why try to apply aloe vera on your skin. If you are using creams, make sure they contain aloe vera. Aloe vera can help you get rid of inflammation, scaling, and itching within no time.
Omega-3 fatty acids
Surprisingly, eating fatty fish can help you get rid of psoriasis. That's because fatty fish contains healthy fatty acids known as omega-3 fatty acids. These fatty acids are very good at treating itching and skin redness. Apart from fish, you can also eat soy, nuts, and flaxseed. One thing you have to be very careful about is not consuming too much fish. That's because too much omega-3 fatty acid can lead to blood thinning.
Digital Treatment Guidebooks
There are tons of treatment programs for psoriasis online, but most of them don't work. We did extensive research on the subject, and the only best treatment guidebook we could come across is Psoriasis Revolution. Keep reading to see for yourself why it's the best.
A. Clinically Proven To Permanently Cure Psoriasis: Psoriasis Revolution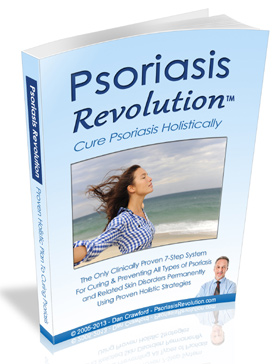 | Product Name | Form | Description | Price | Official Website |
| --- | --- | --- | --- | --- |
| Psoriasis Revolution | Digital Program | Psoriasis Revolution is a clinically proven step-by-step guide to help you naturally cure yourself of Psoriasis and its effects on your body in 30-60 days—without resorting to expensive drugs, fancy creams, or lotions. | $47 One-time Payment | |
Written by Dan Crawford, Psoriasis Revolution is among the most trusted guides for treating psoriasis. Dan Cranford is a professional health consultant and nutritionist. He has extensive expertise in dealing with psoriasis and has treated thousands of psoriasis patients successfully over the years. He is a sufferer of psoriasis and knows exactly how it feels.
Psoriasis is a pretty common condition, and thousands of people have successfully treated it with the help of the Psoriasis Revolution. This book is written holistically and attempts to treat the root causes of psoriasis. It consists of a comprehensive 7-step system that puts an end to psoriasis gradually and systematically.
How Can Psoriasis Revolution Help You?
This book will help you get rid of inflamed skin, itching, bleeding around the joints, scaly patches on the body, dry skin, pain, and much more. It treats all symptoms of psoriasis.
What makes it successful is that it teaches you how to boost your immunity. Without a good immune system, it's almost impossible to get rid of any disease. All the treatment options and tips suggested in this guide are 100% natural.
Shop Psoriasis Revolution at the Official Website.
Full Article: Psoriasis Revolution Review 2022: Does it Really Work?
3. Athlete's Foot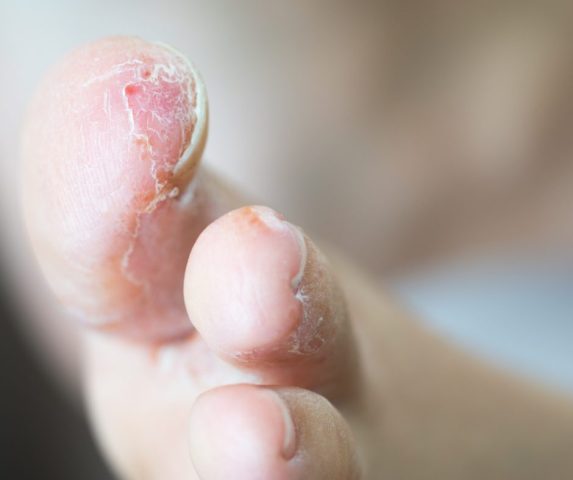 An athlete's foot is a common contagious fungal infection that affects the feet. It's caused by bacteria that thrive in warm, moist environments, which is why it's so common among athletes.
The good news is that it is easy to treat. There are several over-the-counter medications available, or your doctor can prescribe a stronger medication if needed.
If you're experiencing this condition, make sure to keep your feet clean and dry and avoid wearing tight-fitting shoes. And if the infection doesn't go away after a few weeks of treatment, be sure to see your doctor.
Symptoms
If you have athlete's foot, you may experience the following symptoms:
Rashes on the affected skin
Scaly skin
Foot peeling
Peeling skin or flaking skin
Dry skin
Excessive itching
Blisters
Traditional Treatments
Mostly, doctors and general physicians prescribe antifungal medications for treating an athlete's foot.
Natural Remedies
Tea Tree Oil
Tea tree oil has fantastic antifungal and antibacterial properties, which makes it an excellent treatment option for any fungal infection. Research even shows that tea tree oil works better than commonly used antifungal medications and ointments. Make sure you don't apply too much tea tree oil because it can irritate your skin. Always try to use it mixed with other oils, preferably olive oil or coconut oil.
Garlic
Garlic is a common and very promising treatment option for bacterial or fungal infections. There is considerable research evidence that suggests that garlic can treat fungal infections. It is considered an excellent treatment option for Candida as well. The only bad thing about garlic is that it's smelly, but you can bear the smell if it helps you get rid of an athlete's foot.
Baking Soda
Baking soda has surprising antifungal properties. If you mix it with some warm water and apply it on your feet twice a day for about 15 minutes, you can easily get rid of athlete's foot.
4. Dry Skin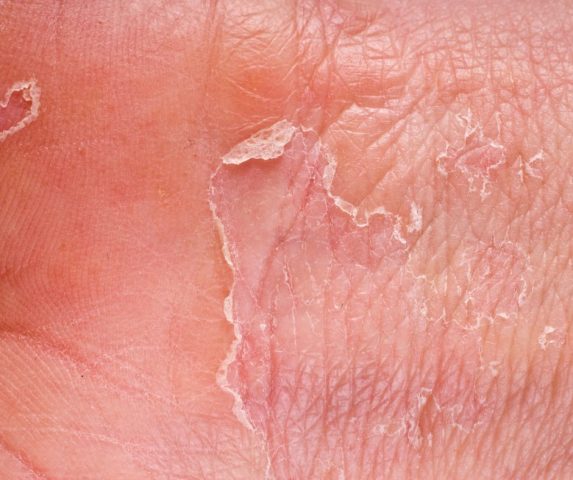 Having dry feet is one of the most common causes of peeling skin. When your skin is dry, it becomes cracked and rough, which makes it more susceptible to peeling.
Symptoms
Itching
Irritation
Inflammation
Cracks on the skin
Traditional Treatments
Mostly, dry skin is treated using the following:
Over-the-counter moisturizers
Hydrocortisone creams
Use humidifiers
Natural Remedies
Oatmeal bath
Oatmeal, when added to bath water, can help you control skin dryness. If you don't like it that way, you can also use creams that contain oatmeal powder. Oatmeal will not only relieve your dry skin but also keep it safe from inflammation. It also has antioxidant properties.
Milk
It contains powerful ingredients that can help you get rid of dry skin. Milk contains phospholipids, which is why people who drink milk never have dry skin. It is important to note here that only drinking milk can help you treat skin dryness. Avoid applying it on the skin.
Honey
Honey has tons of health benefits. It is an excellent natural moisturizer. Research shows that honey has anti-inflammatory properties and boosts the immune system. You can either drink the honey by dissolving it in water or apply it to the skin directly.
Conclusion
Feet peeling or skin peeling is a considerably common condition. However, it is not a very serious health concern. In most cases, it is either due to exposure to fungi, bacteria, skin dryness, or using the wrong footwear.
People generally go for dermatological treatments that either do not treat the root causes of peeling feet or have side effects. The first and most important thing you need to know about peeling feet is that it's treatable.
If your feet are peeling excessively, make sure you know the underlying cause. In severe cases, it's either due to eczema or psoriasis. If you want to treat eczema and psoriasis without any medicines, we have got you covered.
For eczema, read the Eczema Free You. These guides contain systematic details on how you can treat eczema with the help of just natural and herbal medicines and other remedies.
If you have psoriasis, give Psoriasis Revolution a try. This incredible ebook has all the information you need on the non-invasive treatment of psoriasis. What makes these guides fantastically good is that you can rely on them even if your condition is not due to eczema or psoriasis.
The remedies suggested in these guides are very effective for almost any skin condition.
Click here to get Eczema Free You at a Discounted Price.
>>Related Article: What Causes Eczema Flare-ups? 8 Possible Triggers & Treatments
Why Are My Feet Peeling FAQs
Are feet peeling a permanent condition?
No, in most cases, it goes away with treatment. In some cases, such as psoriasis, it can get permanent if not treated properly.
Is peeling skin on the feet contagious?
Mostly, it's a non-contagious condition. However, in some cases, such as an athlete's foot, it can be contagious.
Are feet peeling caused by bacteria?
Feet peeling can be caused by both fungi and bacteria.
Like this Article? Subscribe to Our Feed!
Vanessa is a mom of 3 lovely children and a software geek. Outside of her career as a health and wellness instructor. She enjoys writing and researching on topics such as finance, software, health and culinary.