Warrior Zero Bodyweight Challenge Review 2023: Does it Really Work?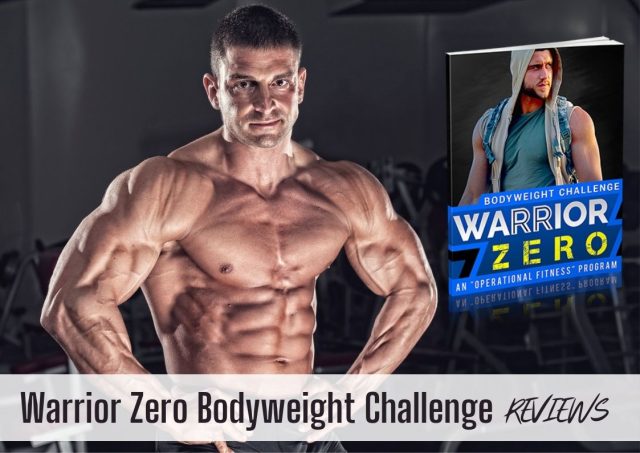 Warrior Zero Body Weight Challenge is a tactical training program for focused physical fitness targeting strength, mobility, flexibility, and fat loss.
It is no mystery that military exercises and training methods are way more extreme than your average gym exercises. While powerful military exercises can help strengthen shoulders, hamstrings, and glutes for its extreme movements, those exercises may not work for everyone.
However, despite that, many are still willing to learn and train like the military and learn about the principles they abide to challenge their body and transform into the best versions of themselves.
Of all the fitness programs in the world, it is no doubt that military trainings are incomparable. The problem is that when average fitness Joes come and try such routine, they often fail in achieving their goal.
Thus, Warrior Zero Body Weight Challenge is created to let even regular men perform extreme exercises properly and push themselves to achieve excellent workouts without inflicting any injury. Continue reading to learn more about this amazing program.
Warrior Zero Program Reviews: Product Overview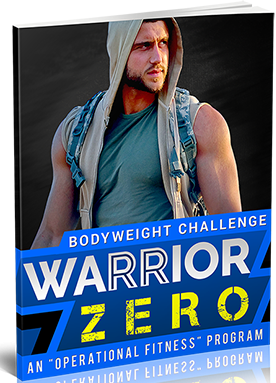 | Product Name | Form | Description | Price | Official Website |
| --- | --- | --- | --- | --- |
| Bodyweight Challenge Warrior Zero | Digital Program | Warrior Zero Bodyweight Challenge program focuses on training the nervous system to better control muscle mass and limit stress to technical failure while avoiding complete muscular failure. | $37 One-time Payment | |
Amazing reviews from Customers- Find out what they said!
Part of this Warrior Zero Body Weight Challenge review is to scrutinize what others think about this comprehensive program. Here are some of their shared thoughts and experiences in following all the guides, coaching videos, and manuals of this precision fitness operator system:
"I have known Helder for quite some time. If you practice the movements in Warrior Zero, you will always be at the top of your game if and when the time comes."—Officer K.

"I have had the pleasure to train with Helder both in the US and here in my home country of Germany. Warrior Zero is a great program to teach and understand movement. I use various exercises from Warrior Zero with my students both for fitness attribute building and as a great assessment tool."—Christian S.

"We ran through Warrior Zero at my dojo when coach Helder held a clinic here in Brazil. The way that the program develops many movements needed to become a good BJJ practitioner impressed me. We really enjoyed this program and continue to implement the exercises into our daily training."—Sensei Reis.

"It was an honor to work with coach Helder. He has a training method that allows both young and older trainees to not only understand the technique comprehensively but also to feel what he has to convey. This Warrior Zero program is definitely a no joke program."—Sgt. Q.

"When I first began training with Helder, he used many of the exercises and principles contained in the Warrior Zero program. If you want to operate safely and efficiently, you need to get this program."—Capt. P.
Click Here For More of Warrior Zero Bodyweight Challenge Customers' Testimonies.
What is Warrior Zero Bodyweight Challenge Program?

Warrior Zero Bodyweight Challenge is a digital program comprising of manual guides and coaching videos that target to train your nervous system. This is essential for most tactical personnel, military personnel, members of SWAT teams, or combat professionals that need to stay physically fit and build combat-ready conditioning.
The program is created by Helder Gomes, a top-rated coach, fitness trainer, and combat professional who also served as a US Marine hands-on martial arts instructor. With such wide experience in the field, he is more than qualified to offer premium quality training programs to help people achieve their desired body and fitness.
The main components of the Warrior Zero Bodyweight Challenge program comprehensively reveal a secret training method to gain more muscle fibers and promote better muscle contraction and relaxation.
Other than that, this program comes with a more free program that serves as a bonus. It also includes videos for more comprehensive discussion and demonstrations of fitness exercises and guides. There will also be follow-along video tutorials and tactical drills that will help you boost your metabolism to effectively lose excess weight.
How does Warrior Zero work?

Now, after learning about the brief background of this program, it is also imperative to understand how it works. This program is based on three power principles such as:
POWER PRINCIPLE 1: Precision Fitness Operators Sharpen The Neural Drive
The program is set to train not just your body but more likely your central nervous system to send stronger, clearer signals to your muscles. This way, it will reprogram your nervous system to send the right signals to activate the right muscle fibers with greater precision.
POWER PRINCIPLE 2: Precision Fitness Operators Shore Up Structural Leaks
Unlike gym exercises, this program offers unified movements to make your workout routine more efficient, powerful, and impactful. Such movements also improve your overall health and lower the chances of falling into injuries like muscle soreness, muscular failure, and other stress-causing harms.
POWER PRINCIPLE 3: Precision Fitness Operators Shoot for Technical Excellence
The main aim of this principle is to break the technical failure and push yourself to consistently maintain unified movements and exercises. This principle will teach you how to steer clear of the "danger zone" just like a modern day ninja warrior.
Click Here to Know More About the Warrior Zero Bodyweight Challenge Program.
What are the Benefits of Warrior Zero?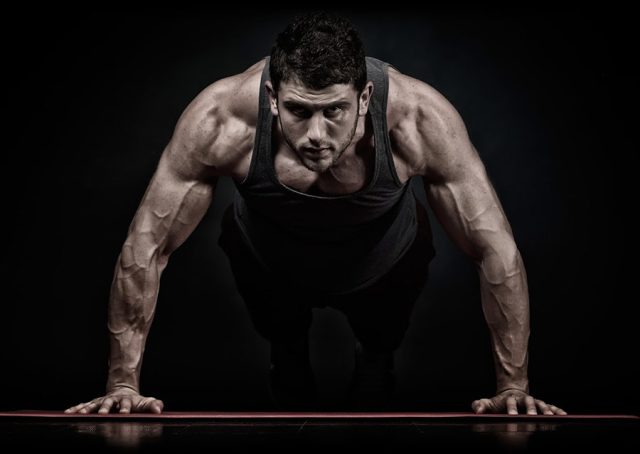 To further understand what you will get in purchasing this program, let us take a look on what benefits you can get in religiously following this amazing program. Here is the list of Warrior Zero Bodyweight Challenge benefits:
Reconquer your body: The program will significantly help you reprogram your body by harnessing your core strength which is essential in optimizing technical or muscular failure.
Sharpen the mind: This is clearly science-based. Various studies have shown that your brain can regulate force production without you ever having to move a muscle. This program trains your mind to better control your body and clearly send out signals to engage more muscle fibers.
Boost overall wellness: Tactical bodyweight workouts strategy designed to recruit and make more efficient the central nervous system for strength gains, rather than bodybuilding hypertrophy.
Why is Warrior Zero Effective?

Unlike other programs or workout routines, the Warrior Zero Bodyweight Challenge program is effective for various range of age groups because of its unique approach of programming your body and mind.
The main reason for its effectiveness lies in its components. However, to give you more idea of what makes this program different from many is because of the following reasons:
The program will help you restore your strength caused by injuries
You will experience a continuous surge of energy-boosting your productivity and energy levels
Training methods introduced by this program prevent you from feeling exhausted
You will achieve your desired levels of flexibility, mobility, and strength which ultimately empowers your entire body
The program is also designed to speed up metabolism and burn unwanted body fat to develop a stronger physique that you will be proud of.
Click Here to Get Warrior Zero Bodyweight Challenge Program at Discounted Price.
What are the components of the Warrior Zero Bodyweight Challenge?
As soon as you purchase a copy of Warrior Zero Bodyweight Challenge directly from their official website, you will get instant access to this expert program design platform that help many lose weight and achieve their goal body and overall wellness.
The main components of this amazing program includes:
Warrior Zero Bodyweight Challenge Field Manual
Unlike other complicated manuals, Warrior Zero Bodyweight Challenge offers easy-to-follow guides that you can easily understand after just a few instructions. Inside this manual, you will learn the following:
13 weeks of training method that strategically eradicate weaknesses
Special warrior training framework for high-pressure combat professionals
Warrior Zero Elite Squadron
Kettlebell Combat Power Warrior
The Go-Muscle Secret training method
The controversial power of single rep cycling
How to scale your training, safely and naturally
3 PFO Challenges
Warrior Zero Bodyweight Challenge Coaching Videos
These tutorial videos included in this system are not just merely like other tutorial videos that you can find online. It offers an ultimate guide both to combat professionals and even to average men out there to properly build their ab muscles.
The movements shown through the videos expose deficiencies that often cause muscle soreness, joint pain, and hurtful aches. It will also teach you a tricky recovery accelerator technique that takes away any form of body pain in split seconds.
Warrior Zero Bodyweight Challenge Follow-Along Videos
Other than high-definition tutorial videos that comprehensively demonstrate body movement and proper exercise, this program also comes with follow-along videos that users can follow in a step-by-step manner for more accurate implementation.
Other than the manual and series of videos, Warrior Zero Body Weight Challenge Program also comes with 3 bonuses such as:
Bonus 1: Warrior Zero Body Weight Challenge Powered Breathing
Bonus 2: Warrior Zero Body Weight Challenge Zero Intestinal Fortitude
Bonus 3: Warrior Zero Body Weight Challenge Supportive Nutrition
Who is Warrior Zero best for?
The Warrior Zero Bodyweight Challenge program is aimed at individuals of all stages of development. Regardless of whether you are already over 50 or you are still in your early 20s, this program is suitable both for young and older trainees.
However, most specifically, the program is best for those who are looking for ways to harness their strength, re-program their mindset, and challenge technical failure to elicit a super-compensation between workouts through adequate rest and nutrition.
Warrior Zero Pros and Cons
| Pros | Cons |
| --- | --- |
| ✅ Exclusive independence access to the well-refined training methods and strategies. | ❌ It is only available in digital copies. |
| ✅ Warrior Zero program consists of convenient audio and high-definition videos. | ❌ Flash sale discount is limited. |
| ✅ Affordable price with no more gym memberships needed. | |
| ✅ Suitable for people in various age groups. | |
| ✅ It offers a 60 day money-back guarantee. | |
Warrior Zero Cost and Discounts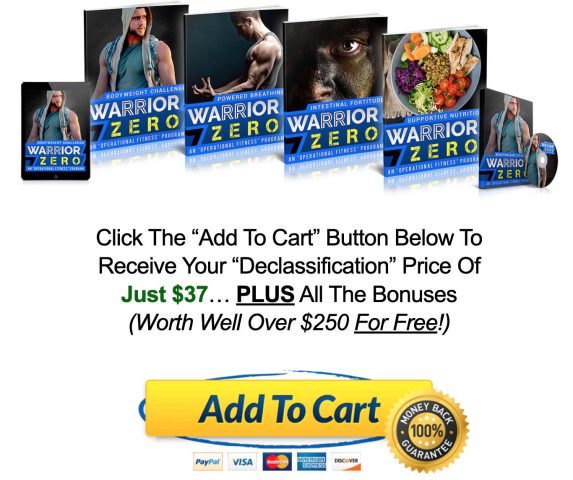 The Warrior Zero Body Weight Challenge program is made affordable for everyone's budget. With their current limited price offer today, anyone can easily get access to this digital program. For as low as $37, you can get the Warrior Zero Bodyweight Challenge manual book, Follow-Along Videos, and three BONUSES that come along with it.
Click Here to Get Warrior Zero Bodyweight Challenge Program at Discounted Price.
Warrior Zero Refund Policy
It is highly recommended to purchase the program directly from their official website to save yourself from counterfeit copies circulating in the market attracting customers with their fake discount claims.
According to their site, Warrior Zero Bodyweight Challenge comes with a 60-day money-back guarantee to ensure a risk-free and safe transaction. This way you will not rush your improvements and have enough time to weigh down the effectiveness of the program.
If in any case, after 60 days of using the program you find no significant changes in your body, or if there is, you find it unsatisfactory, you can immediately request all your money back. No further questions will be asked.
>> Related Article: 7 Best Home Workout and Fitness Program for Men and Woman in 2023
Conclusion
We have done many bodyweight challenge reviews in the past, but then, without taking any biases, this Warrior Zero Bodyweight Challenge program surpassed our expectations. It offers a no-nonsense approach to functional fitness.
All the bikini body workouts introduced here are no doubt to be effective in burning excess body fat in the body to develop a stronger physique that you can be proud to showcase. Another good thing about the program is that Warrior Zero Bodyweight Challenge works both for military personnel and average fitness Joes wanting to have better performance, strength, and stamina.
Thus, if you are looking for a natural way to restore your strength, efficiency, suppleness, mobility, and flexibility and lose fat along the way, this can be an amazing program that you can try.
>> Related Article: BodyWeight Burn Reviews 2023: Does it Really Work?
Warrior Zero​​ Reviews FAQs
Is Warrior Zero a muscle-building program?
No. Warrior Zero is a complete program designed specifically to enhance core strength, flexibility, mobility, and agility and boost performance consistently, especially in highly stressful combat situations.
How long does it last?
The manual book takes 13 weeks to complete. After 13 weeks of consistently using and following the guides, you will then see visible results and changes in your body like significant weight loss.
What happens if the program will not work for me?
According to their own site, you are covered with a 60-day money-back guarantee. Within 60 days of purchase, you can get all your money back if you are unsatisfied with the program.
Click Here to Get Warrior Zero Bodyweight Challenge Program at Discounted Price.