It's Time To Find Your Unconventional Workout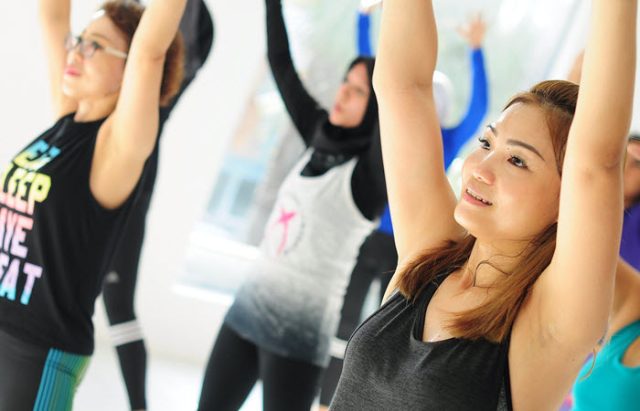 I grew up a thin waif of a blond child. A hamburger or two would have done me some good but luckily, I was raised in a family of vegetarians- mindful and meditative vegetarians (read: no hamburgers).
I ate tofu and genuinely liked it. I played guitar and remember almost none of it. And I talked about my feelings all the time.
I did not, however, play sports. I did not work out or go out for "the team."
Years later, after my second daughter was born, I was shocked to realize that I didn't instantly lose the post-baby bulge. I also realized that wishing it away won't work. I knew I needed to be a little more proactive if I want to get the body I'll be happy with.
My husband and I often talked about joining the local gym but couldn't justify the cost.
When we finally decided to enroll, I made sure that we were getting the most out of our gym membership. So, I started checking out the other group classes the gym offered. I loved yoga but my husband was quick to point out that "a little bit of cardio couldn't hurt either."
That's when I discovered Body Jam.
The class was held at the perfect time of day –immediately after work. Because of that, I didn't have to go home right away. It was actually good because trying to convince myself to leave my babies and my comfy couch to workout was not going to happen.
20-somethings who live in active wear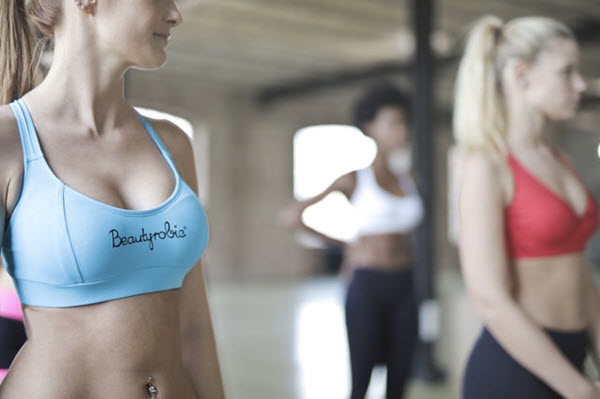 When I got to my first class, I took one look at the promo posters and was certain it would not be a good fit. I expected a group of fit, young people who had a huge budget for fashionable workout clothes.
Thankfully, the reality turned out to be the opposite. There wasn't a 20-year-old in sight!
There were a handful of middle-aged mothers and a handful of in-shape retirees. Everyone was female, except for one gentleman who seemed to be a regular and exceptionally comfortable in the room.
The instructors turned off the overhead fluorescents and flipped on the cheap DJ lights. They cranked up the music -an incredible mix of hip-hop, reggae, and Latin I never knew I'd loved.
And then we danced.
By the end of the hour, every muscle in my body hurt and my mind was exhausted from the mildly complicated choreography. Despite that, I was relaxed and smiling.
Now, nearly four years later, I still go every week.
When I miss a class because of my kids' schedules or when they get sick, my body is genuinely sad and I cannot wait to go back. Turns out this unconventional workout wasn't so weird after all.
What's your unconventional workout?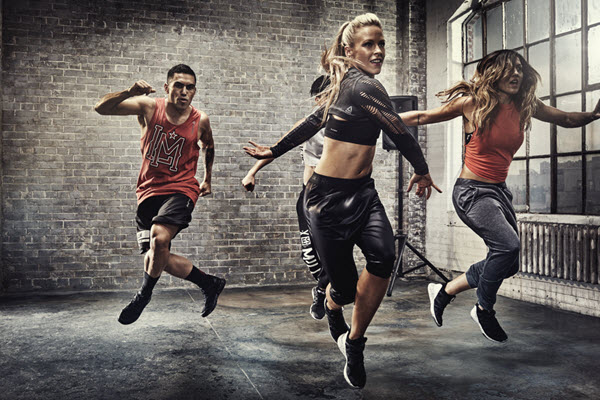 You'll never know where you might end up fitting in. You'll never know what you might be good at and you'll never know where you might meet new friends.
You don't have to do CrossFit and you don't have to train for a 10K. You don't even have to force yourself to play basketball.
But you should do something.
There are so many unconventional exercises out there. You just need to get out and move! No knee jarring, back tweaking, or muscle pulling required.
Like this Article? Subscribe to Our Feed!
Rachel is a marketing coach for small businesses in the health and wellness industry. She helps uncover the amazing stories that make each small business so unique so they can continue to help their local communities grow in health. You can read more about her at www.thewellbalancedbusiness.com