The Top 5 Gear Necessary for Spring Bike Riding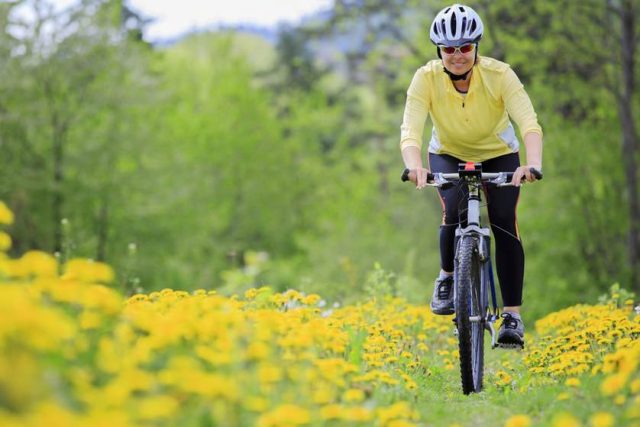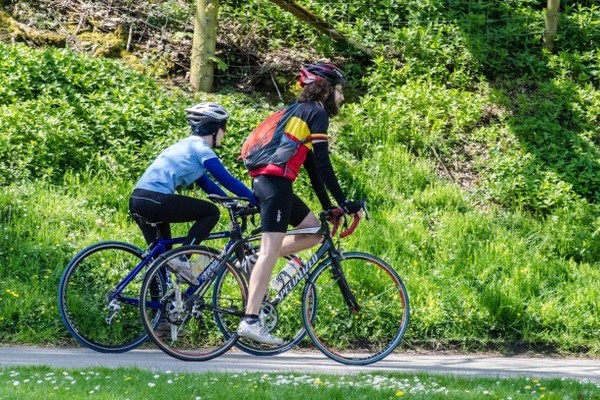 Spring is almost upon us, which means the perfect weather for bike riding. Before you head out on your bike and hit the road, however, you need to make sure you are prepared. After the long, hard winter, you are likely going to need to update some of your gear with the latest items out there to ensure that you can have your safest and best rides to date.
Check out the following five gear choices for this spring and get yourself ready for the new season, because we all know how unpredictable spring can be – you need to be prepared for anything.
Layers are Essential

One of the most important ways to prepare for spring riding is with layers. Road biking typically means you are riding for many hours and many miles. During that time, the weather and your own body temperature can change drastically. If you are an early riser, you are likely riding in rather chilly temps, but if you stay out for a few hours, that temperature could rise significantly. Typically, dressing in thin bike wear layers that you can easily remove is the best choice. This leaves you the option to stay bundled up during the chilly hours and then remove whatever road bike clothing layers you find uncomfortable as your temperature rises. Remember to include proper base layers, whether short or long sleeve, and then add other layers as you see fit such as knee and arm warmers and long sleeve jerseys. In some weather you may even need a lightweight shell to keep the wind away from your skin.
Proper Shoes
Just as your upper body and legs can get cold during a spring ride, so can your feet. In addition, the roads are more likely to be murky, splashing water and mud with every spin of the tire. In order to protect your feet from the cold, wet elements, you need to wear proper shoes. The good news is that you can store your heavy winter riding shoes away for now, but you will need a little extra protection for your spring riding shoes such as oversocks. This great layer goes directly over your shoe and enables you to protect your feet from wind, water, and mud. Think of it not only as a layer of insulation, but as protection for your shoes too.
Gloves
Gloves are often overlooked as a necessity in the spring because as the weather warms up, gloves are one of the first things people put away. When you are road biking, however, gloves do more than keep your fingers warm; they also provide shock absorption and minimize the risk of painful blisters. As you just start out in your spring riding, gloves will serve an important purpose on your ride, allowing you to go longer than you imagined while remaining pain free.
Protective Gear
It goes without saying that you need protective gear to keep you safe on your spring ride. The right glasses and helmet are essential. If you are going to be riding during the early hours of the morning or late hours of the night, you should also invest in reflective gear that will help you be seen on the road. 2016 Brings with it the chance to buy an advanced range of protective helmets along with glasses and other accessories, giving you even more ways to protect your eyes, face and head while road biking.
POC Bike Gear
POC has released their latest line of bike gear that includes everything you need to have a safe and enjoyable ride. Some of the coolest road bike gear for 2016 includes proper apparel, helmets and glasses. There are numerous items in this line that will help you not only be safe, but also stylish this spring. Along with the standard gear that they will offer this year, they also have an airbag vest coming soon, protecting you in the event of a crash, similar to the way an airbag in your car would work. Remember that it is important to continually update your gear to take advantage of the latest technology that is available to protect you on your ride.
Before you hit the roads this spring, remember to make sure to prepare yourself for long distance cycling so that you do not get hurt. The more you prepare, the better chances you have of staying unharmed while you ride. As anxious as you are to hit the roads, you need to inspect each and every piece of your gear for wear and tear and usability. If any piece of gear is not properly working, especially your helmet, it is important to replace it for your 2016 season so that you can ensure your safety and make the most of your time riding during one of the most beautiful seasons of the year.
Like this Article? Subscribe to Our Feed!
Lisa Brooke is a freelance writer since 2008. She is an alumni of the University of London and has done her graduation in English literature. She is a big tech freak, especially about mobile supporting technologies and other related techie stuffs to increase efficiency & productivity. For instance, she suggests using innovative platforms like UberConference for conducting online job interviews to save everyone's time and efforts.