Avoid Decision Fatigue: Learn The Steps for Effective Delegation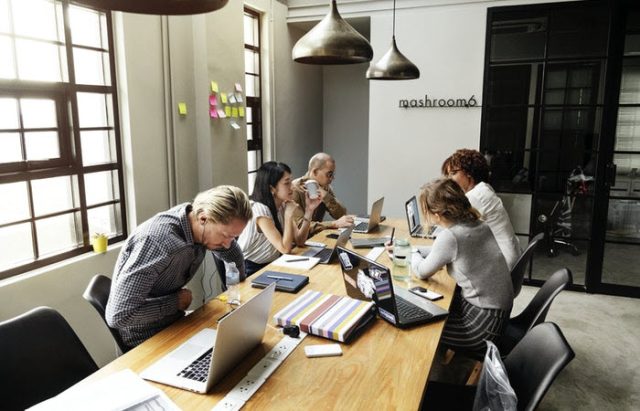 Small business owners are no strangers to sacrifice. Whether it's spending your family vacation tied to your laptop or skipping a paycheck to float the business, owners give their all to help their business succeed. But if you're working long nights trying to do everything yourself, you're probably not making your business grow.
Paralyzed Overthinker: Delays making choices, creating more work in the long run.
Overwhelmed Hothead: Easily frustrated and overly combative.
Immediate-Satisfaction Seeker: Takes impulsive shortcuts that favor short-term goals.
Does one of these profiles describe you?
If so, you might be suffering from decision fatigue. Decision fatigue robs your brain of its decision-making powers and has a negative effect on your business. Learning the steps for effective delegation can help you refocus on your long-term goals.
Step 1: Hire the Right Team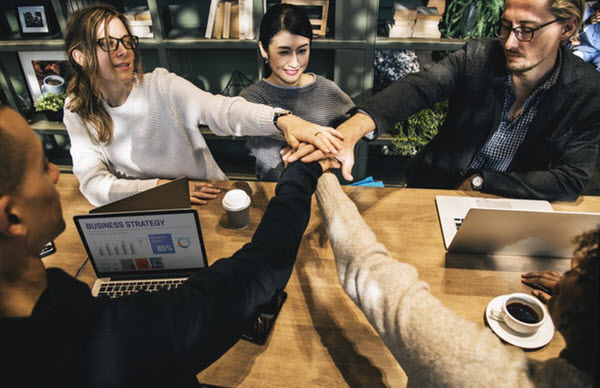 Small businesses can struggle to compete with the salaries and benefits offered by larger companies, but that doesn't mean you won't be able to find the right people. Focus on what you do have to offer. It can be flexible work hours or better company culture. Try to hire people who are a good fit for your company and are committed to sticking around.
Replacing a single employee can cost nearly a quarter of their annual salary. Specialized employees whose replacements might need additional training can cost even more. The good news is, as freelancing grows more common, you may be able to find qualified flexible staff who can work only when you need them.
When hiring contract workers keep in mind:
Freelancers only work when needed, but you can always offer a full-time position later
Find someone qualified so you don't waste time training freelancers
There's no guarantee your flex staff will be available when you need them
Flex staff are less invested in your company, meaning they'll bail if a better offer appears
See Also: What Managers Should Know About Motivating Their Team
Step 2: Create a Training Manual
A training or operations manual can guide your employees through procedures and decision making even if you're not around to provide input. Your manual should lay out procedures that are consistent, proactive, and any staff member can follow. Design your policies and procedures so they'll scale easily as your company grows. That way, you'll be able to save yourself from major organization shifts down the road.
When writing your training manual, be sure to include:
An overview of your company's history and story
Your mission statement, company culture, and long-term goals
Descriptions of major systems and operations
Job descriptions for each employee, including their specific responsibilities
Instructions and procedures for regular operations and tasks
You can streamline your operations even more by creating form letters for responding to common client questions. With a little tweaking, your staff will be able to quickly answer queries without bugging you for input. Once you have a well-trained staff in place, you'll be free to let go of daily decisions and focus on the bigger picture: growing your business.
Step 3: Time to Delegate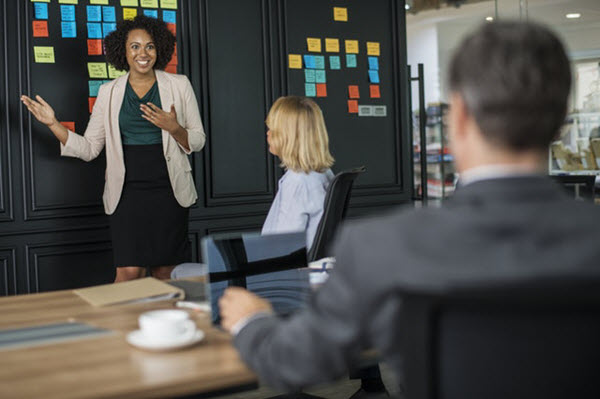 If you've prepared your business and your employees well, beginning to delegate should be natural and easy. Start by considering each employee's skills and match their strengths to the tasks at hand. Don't dump a whole set of new responsibilities on the same employee. Give everyone the time to adjust to a new task before asking one to take on even more.
It's always important to keep in mind how much time each employee has available. It might be tempting to delegate all administrative tasks to your office manager, but if he's already working late every night, you'll need to get other staff to help out, too. Asking one employee to do too much is a recipe for disaster. Many workers will simply get fed up and leave the company.
Delegate tasks that don't require your input or don't match your expertise, such as:
Bookkeeping and payroll
Social media management
Marketing campaigns
Legal counsel
Data entry
Web design
Regardless of what you delegate and to whom, remember that you're asking your staff to take on extra work and extra responsibility. Be sure to acknowledge and be grateful for their extra effort. Always offer constructive feedback and give thanks for a job well done.
To learn more about how delegation can help your business thrive, check out this infographic:

Like this Article? Subscribe to Our Feed!
Brian Wallace is the Founder and President of NowSourcing, an industry leading infographic design agency based in Louisville, KY and Cincinnati, OH which works with companies that range from startups to Fortune 500s. Brian also runs #LinkedInLocal events nationwide, and hosts the Next Action Podcast. Brian has been named a Google Small Business Advisor for 2016-present and joined the SXSW Advisory Board in 2019.