Staying Healthy on the Road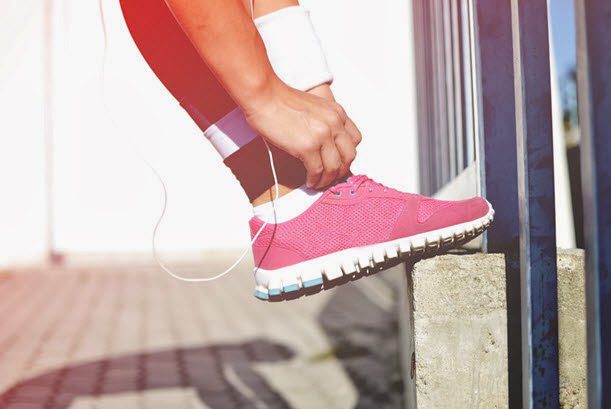 The beginning of a new year marks the beginning of a new set of resolutions, and many people commit to making healthier choices in diet and a new exercise regimen.
It's energizing to make a new goal and carry it out, but the reality of busy schedules can set in fast, especially for people who travel regularly for work or who simply take a winter vacation.
Hotels, restaurants, and hours spent in planes or cars take a toll on your pledge to have a healthier new year.
Too many people find their goals in shambles after a trip, which makes it harder to pick up and keep going when they get home.
It doesn't have to work that way. With a smart strategy and a little commitment, you can maintain your healthy habits while on the road for a daytrip or an extended stay.

Go With a Plan
When you're at home, you know what your daily routines are—what you eat, and where and when you work out. You can choose to make healthy food at home or eat out at familiar healthy restaurants in your area. One of the hard parts of keeping up healthy habits on the road is the lack of routine and the large number of unhealthy options available. Don't assume "everything will work out" to keep your goals on track, so do some homework before you go. Ask your hotel about gym or pool availability, and look up some healthy dining options in the areas you will spend your time. Plan your schedule and figure out when exercise fits in. When you're tired and distracted by travel or long days, a plan will help you stay on track.
Eat Well
Maintaining a healthy diet while traveling is a challenge, with many of the fastest and easiest food options available being the unhealthiest choices. Don't give up, though. You may have to look a little harder and exercise some discipline, but you can find good dining options while traveling.
Many of your food options while traveling are overloaded with salt and fat. Avoid these heavy items in favor of salads, fresh fruit, and lighter sandwiches. Hotel breakfast spreads are not always optimal, but don't skip it altogether. Look for yogurt, granola or grain cereals, and fruit. Take it easy with portions at lunch and dinner, especially at buffets. It may be tempting to overindulge, but you'll regret it later on. Drink plenty of water, and limit both coffee drinks during the day and alcoholic ones at night. Finally, if you have the chance to try special treats that you can't get at home, don't be afraid to have a little. Just maintain a balance of healthy food and small indulgences.
Keep Moving
Exercise is another difficult routine to keep up with when not at home, especially when travel schedules have you on the go all day long. A full day spent in an airport or in a car doesn't allow for a workout, and hotels don't always have the kind of equipment you're used to. Intention and flexibility are necessary to get in some exercise on the road. No matter where you are, you can either go out for a brisk walk or do some simple exercises in your hotel room. If you prefer having some equipment with you, resistance bands are relatively small and light, but there are many effective exercises that require no equipment at all.
Check with your hotel ahead of time about the availability of a gym and its workout equipment so you'll know whether or not you'll be able to keep up with your normal exercise routine. Even if it isn't the same type or quality of equipment you're used to, it may be better than nothing. If your hotel doesn't have a gym or you'd like to look elsewhere, you can check out a service such as GymPoints, which enables you to get brief access to gyms while traveling. If you regularly use a gym membership while at home, this can help keep you on a routine with an experience familiar to you, and one that is better than the basics provided by many hotels.
Don't Sweat It
Finally, realize that it can be just plain hard to keep up your healthy habits while traveling, especially if you are just starting out. If you slip up, give yourself some credit for trying and just keep going. You may not be able to stick with your routine as well as you would at home, but every healthy choice you make counts. Do the best you can, learn from your experiences, and recommit to your healthy routines when you return. With some time and practice, staying healthy on the road will be a breeze.
| | | | | |
| --- | --- | --- | --- | --- |
| | | | | Written on 1/17/2014 by Aaron Trockman. Aaron Trockman enjoys snow skiing, hiking, biking and generally being outdoors. A native of the Chicago Suburbs he has since moved to Colorado where he participates in the up and coming technology start-up scene and the thriving music scene. His favorite concert venue is Red Rocks Amphitheater. When not skiing or at a concert, Aaron is often found making occasional trips to the gym or a fitness studio around town. Since May of 2013, Aaron Trockman has led the development and rollout of GymPoints. |
Like this Article? Subscribe to Our Feed!