How Have Technologies Shaped Spinal Surgeries Over Years?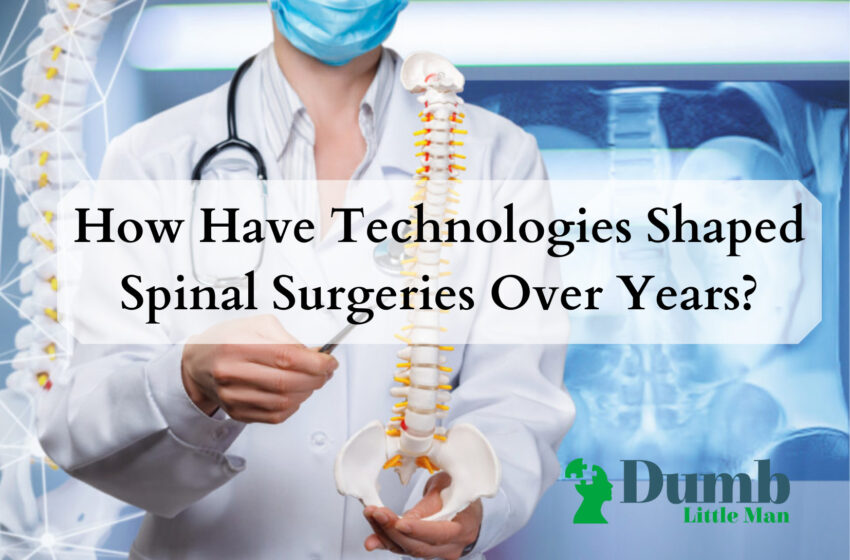 It's estimated that around eight out of ten people will experience debilitating or severe back pain in their lifetimes. In cases where lifestyle changes and medication have not achieved satisfactory results, spinal surgery to cure chronic pain may be necessary. Pain is considered chronic if it is continuous and seriously impacts an individual's health or quality of life.
Fortunately, highly effective spinal surgeries are available to reduce or eliminate chronic pain. Technological advances have continually made spinal surgeries safer and more effective.
Before Your Surgery
Spinal or lumbar pain can be difficult to diagnose. Spinal pain can have various causes and it can be difficult to identify the root of the issue. Before committing to surgery, it's worth getting opinions from multiple surgeons.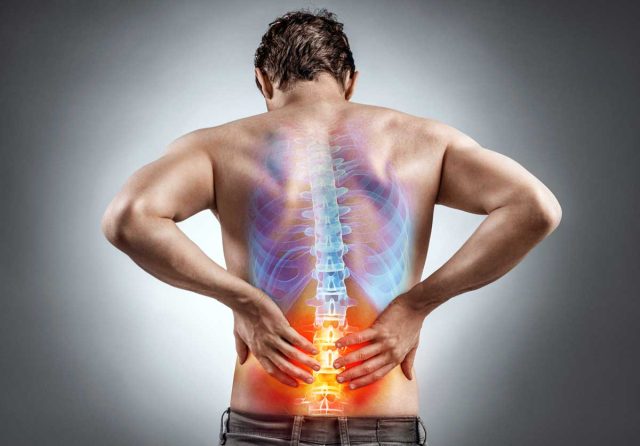 It's crucial to make sure that you have received an accurate diagnosis. You may only be recommended surgery after lifestyle changes and medication have failed to adequately address back pain.
If you decide to undergo spine surgery, you should carry out thorough research to make sure you receive treatment from an experienced surgeon at a leading hospital.
Medical Advances in Spine Surgery
Recent decades have seen dramatic technological advances in the field of spinal surgery. These advances have led to improved outcomes for spinal surgeries across various criteria, including: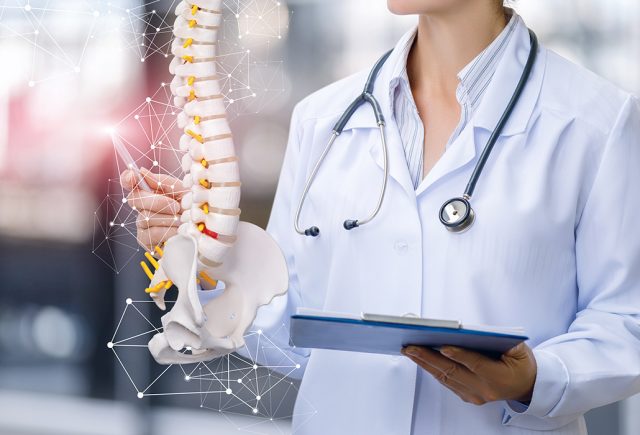 Less invasive surgical methods
Increased surgical accuracy
Increased spinal motion post-surgery
Reducing recovery times
Reducing surgical pain
Endoscopy allows surgeons to perform spinal surgeries using minimally invasive methods. Robotics can be used to support screw placement and surgical navigation. The tools being used for various aspects of spine surgery are also improving rapidly. These innovative solutions are still developing and will only improve the possibilities for spinal surgeries.
Endoscopy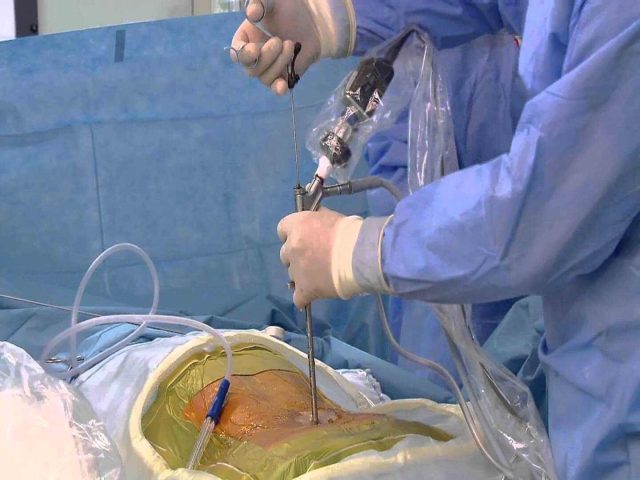 Endoscopic technologies have also made minimally invasive spinal surgery possible. Rather than making a traditional incision, surgeons can now insert cameras through smaller incisions and conduct surgeries externally.
Avelino Parajon, a leading neurosurgeon, believes that endoscopy for spinal surgery is improving rapidly. He has seen significant improvements in "optics and image resolution, amelioration of working channels, and creation of dedicated instruments." Endoscopy is becoming increasingly common in spinal surgery.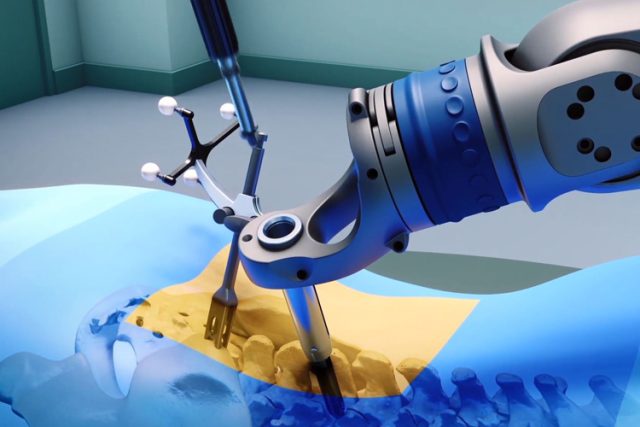 Computers can also assist with surgical navigation, making the process safer and more efficient. Developments in robotics have also allowed for more accurate and reliable screw placement. Mazor has introduced SpineAssist, a robotic guidance system designed specifically for spinal surgeries.
Spinal Implants & Improving Tools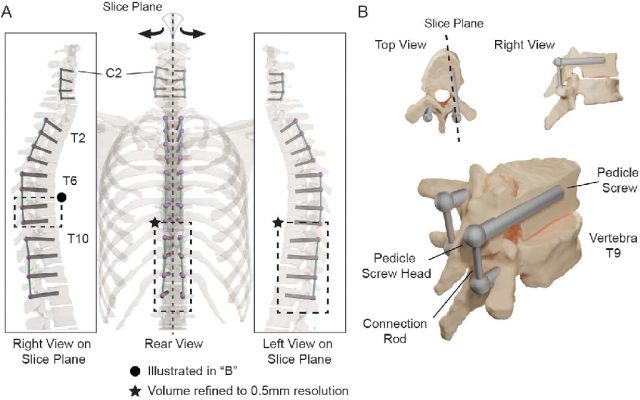 Spinal implants are commonly used to treat severe back pain. They are used for spinal fusion, which fuses two or more vertebrae in order to eliminate painful motion between them. Implant technology has improved dramatically in recent years, making these procedures more reliable. Outcomes for spinal fusion have consistently improved over time.
The tools used for bone cutting and soft tissue removal have also improved with the use of lasers, ultrasound, and ultrasonic devices. Successful and accurate removal of bone and soft tissue is essential for effective spinal surgery. The more precisely a surgeon can remove them, the more reliable the surgery will be in reducing or eliminating severe back pain.
Vertebral Augmentation

Vertebral augmentation has allowed more patients to undergo spine surgery to cure chronic pain. Previously patients with compression fractures in the spine only had nonsurgical options available to treat their pain. Minimally invasive surgical options such as vertebroplasty and kyphoplasty are now available for some of these patients.
Vertebroplasty involves inserting bone cement around the impacted vertebrae to stabilize them. It can be performed using relatively minor incisions.
Kyphoplasty involves the insertion of an inflated balloon catheter around the impacted vertebrae as well as the use of bone cement to stabilize the spine.
Future Advances
Technological improvements for spinal surgery are likely to continue in the years to come. Many experts are optimistic about the impact 3D printing and implants can have on the field. It's hoped that 3D printed surfaces can be inserted with more accuracy and reliability than bone cement.
1. Augmented Reality
It's also likely that augmented reality systems will play an increasingly significant role in spine surgery. Augmented reality imaging allows the surgeon to observe a computer-generated image of the patient's spine while operating. This technology superimposes the surgical tools on the computerized image, giving the surgeon more comprehensive information.
Johns Hopkins performed its first augmented reality spinal surgeries in 2020. Two spinal surgeries were performed. One was performed for spinal fusion to address a patient's chronic lumbar pain. The other removed a cancerous tumor from a patient's spine. Both surgeries were successful. The augmented reality technology that was used included a headset that provided the surgeon with projected images of the patient's internal anatomy throughout the procedure.
2. Big Data Analytics
It's also expected that big data analytics will become increasingly important in spine surgery. It will provide more detailed, granular information about surgical outcomes and methods. Pajaron feels that, while it will happen gradually, this will have a "profound impact" on spinal surgeries during the 2020s.
3. TOPS
The Total Posterior Spine System (TOPS) has emerged in recent years as an " alternative solution to spinal fusion surgery." TOPS aims to maintain the stability of the spine while preserving motion by replacing the bone and soft tissues removed during spinal surgery. It increases mobility and reduced pain around critical functions including:
TOPS will provide more options for patients considering spine surgery to cure chronic pain.
Conclusion
Technologies have dramatically improved outcomes for spinal surgery. Patients dealing with chronic or severe back pain have increasingly reliable surgical options. Endoscopy, minimally invasive techniques, and computer-assisted navigation make spinal surgeries safer and have improved overall outcomes.
In the years to come, it's likely that technological advancements in augmented reality and big data analytics will continue this trend. It's an exciting time in this critically important medical field.
Like this Article? Subscribe to Our Feed!
At Dumb Little Man, we strive to provide quality content with accuracy for our readers. We bring you the most up-to-date news and our articles are fact-checked before publishing.