This Is The Exact Order In Which You Should Apply Your Skin Care Products: Complete Guide 2023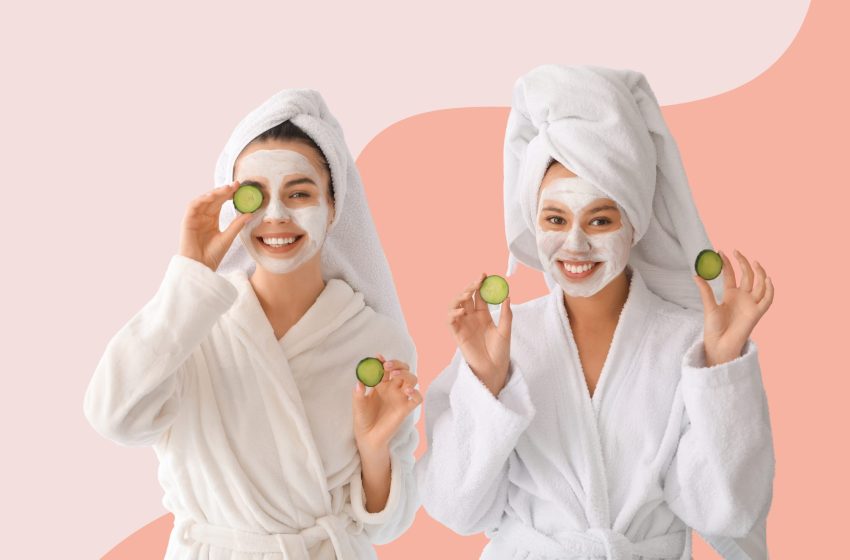 Understanding your skincare issues and how to address them with the right skin care products is facilitated by establishing a suitable skincare routine order.
There are several skin care products on the market, and it can be challenging to choose when and how to use each one for optimal results.
It's also worth noting that the order in which you perform your skincare steps varies depending on whether you're doing them in the morning or at night.
We are going to determine the optimal methods for using skin care products and develop a skin-care routine that would provide the desired outcomes for users.
Importance of Skincare Routine Order
You won't get the best effects from your skincare routine if you don't follow the recommended order of application. In reality, the simplest skincare regimes tend to have the best results, but it's still important to follow the recommended steps in the correct order.
When there are too many products and not enough time to utilize them, it may be confusing and frustrating. If you stick to a routine, you'll save money and look for your skin at the same time by preventing unnecessary product waste.
7-Step Daytime Skin Care Routine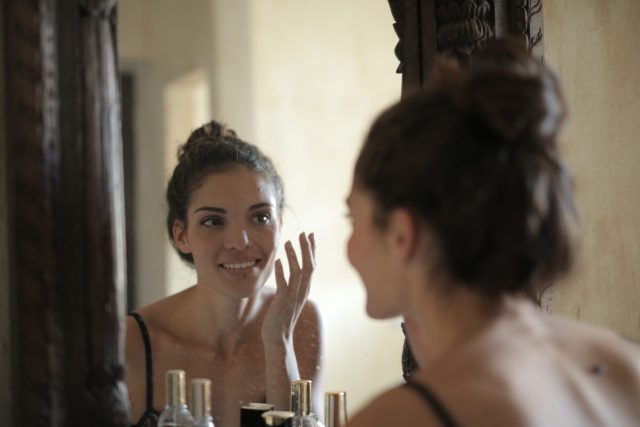 The three steps of cleaning, exfoliating, and moisturizing should be included in the morning phase of a basic skin care regimen for people with normal skin. You can maintain your skin healthy and nourished by following this simple morning skincare routine.
Step 1: Use a Cleanser
You might believe that washing your face before going to bed is all that's required to have a glowing complexion when you wake up, but giving your face a second rinse in the morning with a mild cleanser is a fantastic idea.
It's possible for germs on your pillowcase to transfer to your skin as you sleep. Even if you change your pillowcase regularly, you still need to cleanse your face in the morning to have clean, bright skin.
When you move around in your sleep, germs from your mouth and oils from your hair are readily transported to your face and eyes. It happens because of the friction caused by your body.
It is a good practice to begin each day with a wash, preferably one that is mild and does not strip the skin of its natural oils. After rinsing your face with warm water, take a tiny quantity of cleanser and mix it with water in your palms until it forms a foam.
Then, apply the foam to your face. Apply the cleanser to your skin by massaging it using light, circular motions that are moving in an upward direction. Avoid the region around your eyes.
Step 2: Perform a Complete Exfoliation Once or Twice Weekly
Most dermatologists advise exfoliating once or twice weekly to eliminate oil and dirt buildup, brighten dull skin, and wash away dead skin cells (which promotes healthy cell turnover).
Scrubs that exfoliate the skin remove dead skin in a more gentle and controlled manner, whereas chemical exfoliants and peels remove more dirt from the pores on their own.
When combined with water, certain exfoliants, such as an exfoliating cleanser, transform into a frothy, creamy cleanser that thoroughly exfoliates the skin, removing impurities and dead skin cells to reveal a more radiant and smoother complexion.
Concentrate your efforts on the parts of your face that have blackheads or flaky skin (particularly your nose and cheeks) since these are the areas that are more likely to have pores that have been clogged.
Step 3: Apply an Essence to Maintain the Hydration of Your Skin
An essence is a type of illuminating moisturizer, like Cyabags 5th and Glow, that, due to its consistency similar to that of a serum, nourishes the skin.
To help repair your skin after washing, essences are filled with restorative elements, including fruit and floral extracts. These compounds offer hydration and cellular regeneration, resulting in more dense and bright cells that can absorb the products you will use next.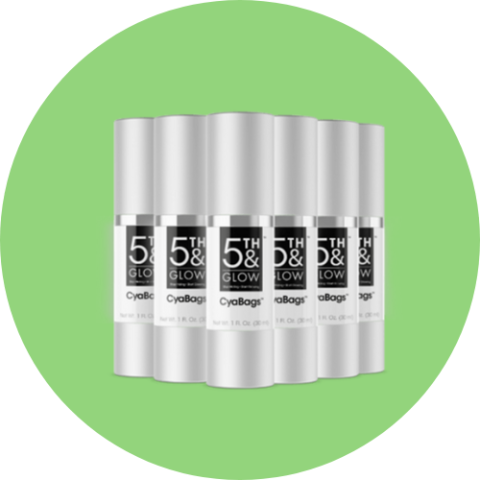 Cyabags are a natural remedy that has the potential to lessen under-eye puffiness and fine wrinkles around the eyes. It does what it says, which is to make the skin firmer and thereby erase the effects of age.
Significant peptides found in Cyabags help the body make more collagen, which may be used to replenish the collagen that the skin naturally loses as we age.
Among its benefits, this can help in the removal of fine lines and wrinkles by making the skin firmer and increasing its electrical properties.
Shop Cyabags at the Official Website.
Full Article: Cyabags 5th and Glow Reviews 2022: Does it Really Work?
Step 4: Apply Topical Acne Treatments
At this stage of your skincare routine, you should apply acne treatments such as salicylic acid and benzoyl peroxide straight into clean, dry skin if you are prone to acne breakouts or if you are currently experiencing acne outbreaks.
When acne treatments are applied at this stage, it enables the treatments to be absorbed into the acne-prone skin in the most efficient manner possible.
There is one product that deviates from this guideline, and that is an acne medication that contains retinoids.
To protect certain skin types from experiencing dryness or sensitivity, retinoids can occasionally be administered after moisturizer formulations.
Try using a face serum that contains tea tree oil to lessen the appearance of acne scars, enlarged pores, and dark spots on your skin. Tea tree oil has antibacterial and antifungal properties.
Step 5: Apply an Antioxidant Serum
Use of serums like Hydrossential, which are extremely concentrated and nutrient-dense medications is prescribed for a variety of conditions. They are included at the beginning of the skincare routine so that they can remain in the epidermis for as long as possible.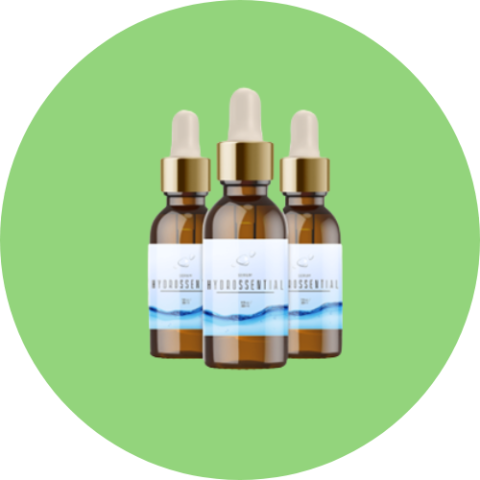 Hydrossential Serum is an effective facial serum oil that should be used as part of your daily skincare routine. Hydrossential Serum's creators say their product makes skin seem younger and more perfect.
An anti-aging serum, it promotes deep skin healing to leave skin looking radiant. It's claimed as a remedy for problem skin, including acne, fine lines, and overall dullness.
It is said that Hydrossential Serum is made up of all-natural components. The best suppliers, who cultivate their plants without using synthetic fertilizers, supply the components, which are then extracted from natural plants and herbs.
Shop Hydrossential at the Official Website.
Full Article: Hydrossential Reviews 2022: Does it Really Work?
Step 6: Apply Eye Cream
The skin surrounding your eyes is the softest and most sensitive skin on your face, and it is also the first part of your face to exhibit signs of aging before its time.
Applying eye creams such as Cyabags and DermaPlus consistently will help your eyelid skin remain elastic and may alleviate or avoid the appearance of fine lines, under-eye bags, and loss of collagen.
Best Supplement To Achieve A Holistic Healthy Skin: Derma Prime Plus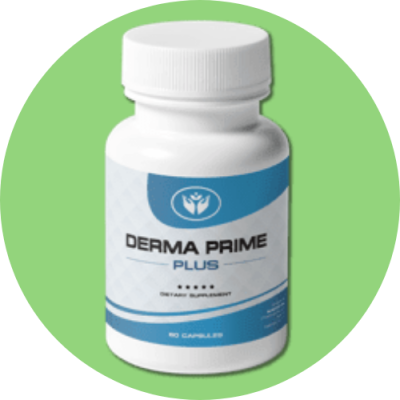 When it comes to preventing the signs of aging, this eye cream is no different. The fine skin around your eyes will feel refreshed and nourished after using this.
With its potent anti-aging peptides technology, it can help you have younger-looking skin and brighter eyes than ever before. It's fragrance- and poison-free because it doesn't use any synthetic ingredients or preservatives.
Shop Derma Prime Plus at the Official Website.
Full Article: Derma Prime Plus Reviews 2022: Does it Really Work?
Step 7: Apply Sunscreen and Moisturizing Lotion
The essential part of your skincare routine is to use a moisturizer that contains a sun protection factor (SPF).
In addition to restoring moisture to your skin, moisturizing also serves to lock in the benefits of the other stages in this routine. Even on rainy or cold days, the Centers for Disease Control and Prevention (CDC) advises using sunscreen every day. You can use a popular brand of sunscreen like Neutrogena.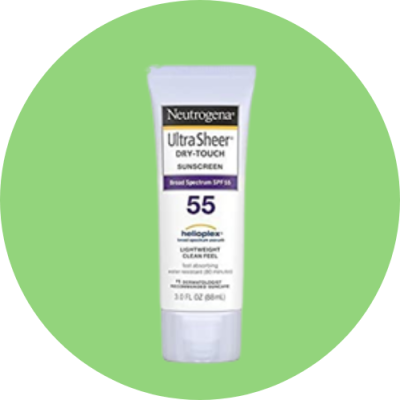 This sunscreen provides excellent UV protection without leaving a greasy behind.
Dry-Touch technology in this Broad-Spectrum SPF 70 sunscreen lotion ensures a clean, ultra-light sensation and a matte finish.
Shop at the Official Amazon Store.
9-Step Nighttime Skin Care Routine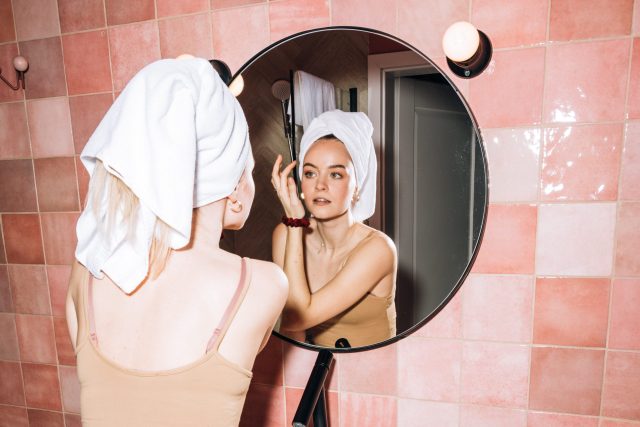 If you want to have refreshing and glowing skin in the morning, follow this nighttime skincare routine order:
Step 1: Remove Makeup
You probably put on makeup in the morning, just as most other people do. Because so many kinds of makeup are waterproof, removing them completely with regular cleansers is impossible.
For cell turnover to take place during the more restorative nighttime hours, it is essential to maintain a nightly washing routine that removes all traces of makeup from your face and opens up your pores.
Makeup should be removed nightly with a cleaning wipe or makeup remover. This includes removing lipstick, mascara, and smudged eye makeup.
Step 2: Cleanse
After removing makeup, experts recommend following up with a separate washing procedure in order to eliminate any residue that may have been left behind by makeup removal products.
Using a cleansing solution that is efficient at removing cosmetics, SPF, dirt, and leftovers that accumulate throughout the day, thoroughly rinse away any residues, oils, and germs that may have been left behind.
Following these steps will leave your skin feeling revitalized and ready to take in the nutrients from your night skincare products.
Step 3: Exfoliate your Skin Several Times Weekly
After cleaning their face in the evening, some people like to exfoliate their skin. Your personal routine and way of life will determine the best time of day for you to exfoliate your skin.
You can opt to do it in the morning or at night. If you apply makeup throughout the day, exfoliating at night helps to loosen any leftover particles of makeup from the skin, which in turn ensures that your products are penetrating the skin as effectively as possible.
In addition, exfoliating your skin at night can help reduce the redness and irritation that might occur throughout the day.
Put a teaspoon of the exfoliating cleanser you use in the palm of your moist hand, then add a small bit of warm water to the mixture.
You will need to work the night cream between your hands until it becomes frothy. After using the exfoliator on your face and avoiding getting it in your eyes as much as possible, massage your face and then completely rinse it off.
Step 4: Use Essence to Minimize Moisture Loss
When you wash your face, especially before going to bed, you should apply the essence to your skin as well.
After thoroughly cleansing the skin, using a glowing moisturizer is similar to giving the skin its initial dose of hydration.
In addition, utilizing an essence before going to bed assists your skin in absorbing the other products in your nightly skincare routine, making the effectiveness of products such as hydrating serum.
Gently apply the essence using tapping motions with the palm of your hand.
Step 5: Use Topical Acne Formulations
When dealing with skin that is prone to breakouts, the temptation to apply and then reapply acne treatment is strong.
However, using topical acne medicines many times during the day will not clear up acne any more quickly. Instead, it will dry out skin that is already irritated and inflamed, and it may even make acne worse.
Your skin will get irritated and dry if you use various acne treatments at the same time (for instance, salicylic acid or glycolic acid lotion on top of benzoyl peroxide cream, on top of Retin-A gel), and this will cause your acne to worsen.
It is not a good idea to apply many acne-fighting treatments at the same time. Instead, spread out your applications throughout the day. For instance, you may use a cleanser containing salicylic acid in the morning and a lotion containing benzoyl peroxide in the evening.
Step 6: Apply Eye Cream
You have the thinnest skin anywhere on your body around your eyes, and you utilize the muscles that surround your eyes constantly throughout the day when you blink and squint.
As a consequence of this, it is essential to provide your eyes with additional care and to use eye cream both in the morning and in the evening.
Cyabags and DermaPlus should be used as part of your bedtime ritual around an hour before you go to bed.
It allows the product to have sufficient time to sink into your skin before your eyes come into touch with your pillowcase.
In addition to reducing the appearance of fine lines and dark circles under the eyes, eye creams can also help shield the sensitive eye region from the effects of other skin care products.
In most cases, you should use your eye cream before your serum to shield the delicate skin around your eyes from the intense active components in the serum, which have the potential to irritate the skin in this sensitive area. Eye cream should be used both in the morning and at night.
Step 7: Apply a Layer of Serum
By layering your treatments, you may reduce the negative effects of the day's pollutants on your face and bring out its natural glow. Your skin will be better able to renew while you sleep if you use a natural retinol serum and a vitamin C booster at night.
Hydrossential serum will help reduce the appearance of wrinkles and other skin defects. While we sleep, our skin undergoes the majority of the mending, restoring, and renewing that it performs throughout the rest of the body.
Remember that the same layering requirements apply even if you are using more than one booster; you should move from a thinner formula to a thicker one.
Step 8: Moisturize
Transepidermal water loss, or the loss of moisture via the epidermis, is accelerated when we sleep, which means that our skin loses moisture while we are asleep.
Before going to bed, protecting your skin from dryness by using a peptide cream moisturizer mix that contains palmitoyl tripeptide-5 and the dandelion extract is recommended.
To get the most out of yourCyabags 5th and Glow moisturizer, apply it in small dots and work it into your skin with light, circular strokes, working from the middle of your face outward.
The regular massage will relieve muscle stress in your face, decrease puffiness, improve circulation, and rejuvenate your skin.
Step 9: Wear a Face Mask While You Sleep
Hyaluronic acid and retinol are two examples of moisturizing and remodeling agents that are usually included in nighttime face masks.
In general, their consistency is thick, but they are comedogen-free, which means that they do not clog the pores of the skin and instead allow it to breathe.
Putting on a face mask containing gluconolactone and alpha-glucan yeast before bed will help you wake up to clear, glowing skin.
The optimum time to apply a night mask is right before going to bed since it should be administered as the very last step of a comprehensive skincare routine. Apply your mask to your skin by massaging it into your pores, working outward from the middle of your face.
Moreover, for a healthy skincare routine, we recommend you use Eden Beauty Skin Care.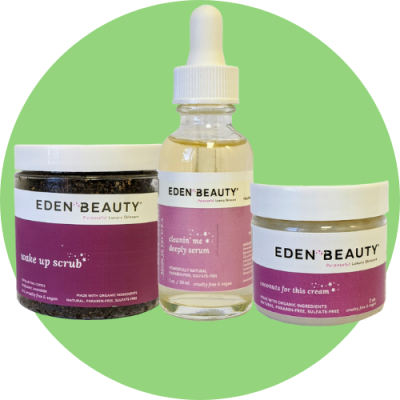 To uncover your inherent beauty that has been covered up by acne and scars, use the all-natural skincare solution Eden Beauty Skin Care. It is a pre-packaged skincare routine consisting of a handpicked range of organic face products designed to combat damaged skin.
The ingredients used as filler are all derived from natural, cruelty-free sources. As a result, you can rest confident that you'll receive first-rate care free of any unwanted effects.
Shop Eden Beauty Skin Care at the Official Website.
Full Article: Eden Beauty Skin Care Reviews: Does it Really Work?
Conclusion
These typical routines are great for maintaining healthy skin all year round, but when the weather changes, there are certain adjustments to make.
Extreme hydration is essential throughout the colder months. Dry skin and discomfort from wind are two effects of the cold.
That's why it's a good idea to consider switching to a more hydrating cleanser to work in conjunction with your regular moisturizer.
On the other hand, those who tend to have oily skin in the summer may want to switch to a cleanser that doesn't include any oils.
Sunscreen is a year-round must-have, but in the summertime, some people choose a thinner formula for everyday usage to avoid looking too oily.
In addition, you may need to make adjustments to your routine if your skin undergoes any sort of change (whether as a result of environmental factors, hormonal shifts, or otherwise).
Skincare Routine Order FAQs
Should you apply vitamin C or hyaluronic acid first?
For best results, apply vitamin C first, then hyaluronic acid.
Vitamin C is a powerful antioxidant that helps to neutralize harmful free radicals, while hyaluronic acid helps to moisturize and plump the skin. When used together, they provide synergistic benefits that can help to reduce the signs of aging.
What is a must-have in skincare?
Sunscreen is the most important skincare product because it blocks the sun's ultraviolet (UV) radiation from damaging your skin. UV radiation causes wrinkles, age spots, and other signs of aging, as well as skin cancer.
Sunscreen should be applied every day before you go outside, even on cloudy days, and reapplied every two hours if you are sweating or swimming. The best sunscreen to use is one that has a sun protection factor (SPF) of 30 or higher.
Which skincare step is most important?
The most important skincare step is protecting your skin from the sun. Sunscreen should be applied every day, regardless of the weather or time of year.
UV radiation from the sun is the leading cause of skin cancer, and it's also responsible for premature aging signs like wrinkles and age spots. Even if you don't go outside, UV radiation can still reach your skin through windows. So it's important to wear sunscreen every day, no matter what.
Like this Article? Subscribe to Our Feed!
Vanessa is a mom of 3 lovely children and a software geek. Outside of her career as a health and wellness instructor. She enjoys writing and researching on topics such as finance, software, health and culinary.