Ringworm Rash Treatment: Complete Guide 2023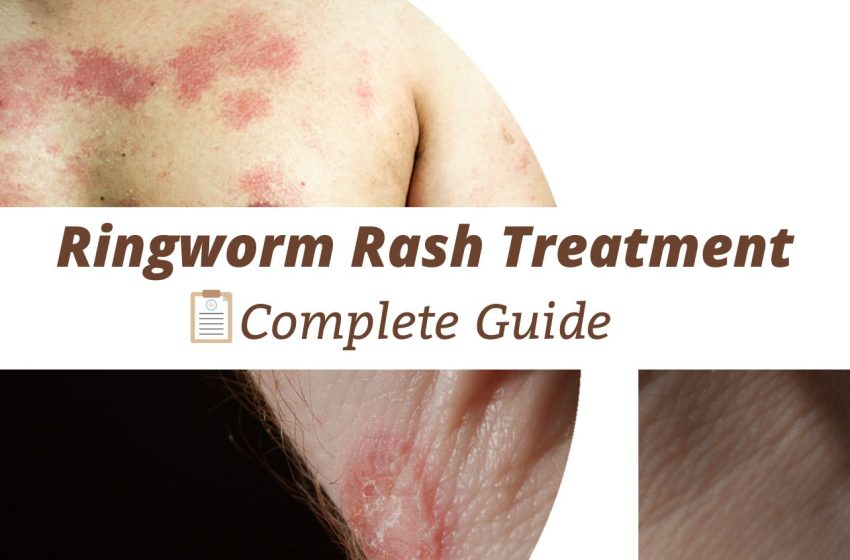 Are there scaly itchy ring-shaped parts on your skin? These symptoms indicate you have ringworm.
This condition can affect your arms, legs, buttons, and trunk.
In some cases, ringworm symptoms go away within 2 weeks. You may have tried out at-home remedies to alleviate symptoms. However, they are not always effective for your ringworm rash.
Perhaps it is time to try out other medicines. Read along as we explore different ways to effectively treat those itchy patches on the skin.
Ringworm Rash Treatment: What is a Ringworm?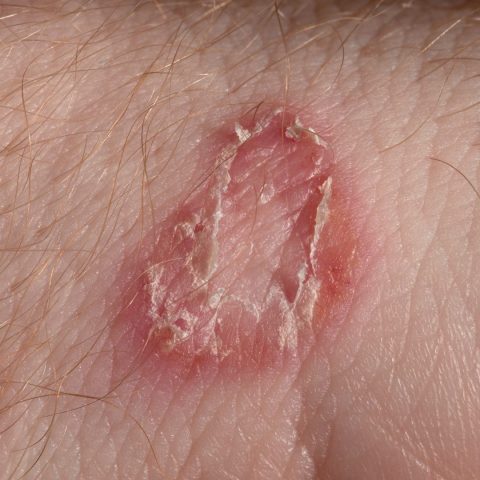 Ringworm is a contagious disease causing itching skin. It is a fungal infection that causes small circular patches on your skin.
Those having a weaker immune system are at risk of ringworm. Regardless of age, almost anyone may have the rash. The arms and scalp are the most common parts affected by ringworm. Athletes' feet and jock itch are some types of ringworm.
What causes Ringworm?
You may get contaminated with ringworm in several ways:
From an affected person: Skin-to-skin contact with a ringworm-affected person can cause infection to any part of your body.
Touching objects: The surface of any items may have ringworm-causing fungus.
From pets: You like to groom and rub your pets' skin. However, it can increase the risk of infection.
From soil: While standing and working barefoot in soil, there is a chance of getting affected with fungus.
Symptoms of Ringworm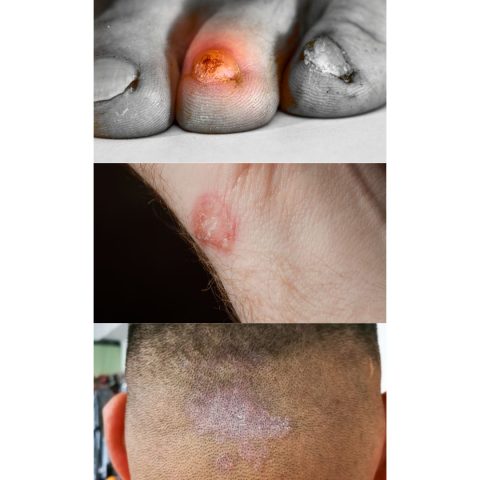 Ringworm can be of multiple types affecting different parts of your body.
Scalp ringworm (also known as tinea capitis): Found mostly in younger children. Adults may also have the rash. You will have scaly skin and painful rashes.
Skin ringworm (also referred to as tinea corporis): A ring-like rash can be found on the inflamed part of your skin. Rings feel a bit raised, and you will have an itchy feeling.
Ringworm in your beard can cause hair loss, swollen glands, and pus-filled bumps. Soft and spongy patches appear on the skin.
Your groin area may also have a ringworm rash, burning sensation, and scaly skin due to infection. Try to avoid wearing tight clothing.
How Can I Prevent Ringworm Rash?
A few preventive measures will save you. Here are some disease control steps:
Keep your skin clean all the time.
Toenails and fingernails must also be clean. You have to clip them regularly.
Make your immune system stronger.
Do not wear dirty underwear and socks for a long period.
Do not share towels, clothing, and other personal items with others who are affected with this infection. When shared unintentionally, you must wash towels properly.
You must wash hands thoroughly after playing with your pets.
Do not walk barefoot in public showers and locker rooms.
Use hot water to clean your hands and feet to kill germs.
>> Related Article: How To Get Rid of Toenail Fungus : The Complete Guide 2022
Treatment for Ringworm Rash
8 Best Medications and Supplements for Ringworm Rash
1.Best Antifungal Properties Supplement: MycosynPro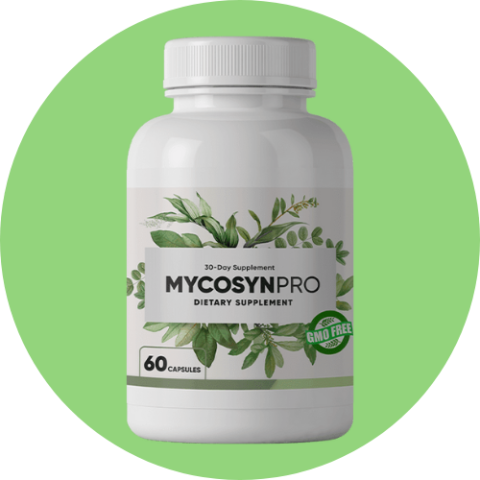 It is the top choice in our list of ringworm remedies. Made of herbal ingredients, Mycosyn Pro is effective for its anti-inflammatory, anti-bacterial, anti-fungal, and antioxidant properties.
Although we have chosen it for ringworm, you can treat other fungal infections. The best fact is why the supplement provides results within 2 to 3 months.
Ingredients used in it are Saw palmetto, horsetail, spirulina, fo-ti, barley grass, and alfalfa.
Shop at Mycosyn Pro Official Website
Full Article: Mycosyn Pro Reviews: Is it Really Effective?
2. Best For Healthy Nail Growth: FungoSem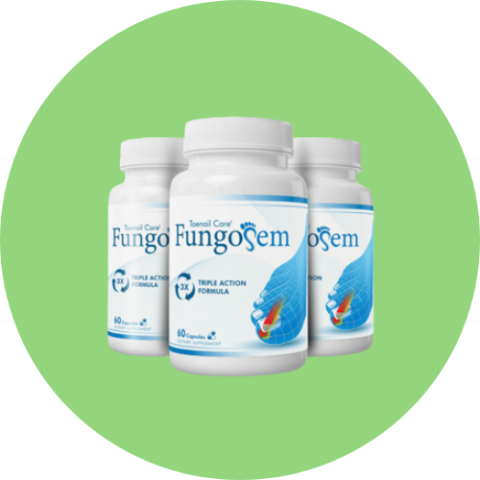 FungoSem is a popular dietary supplement to facilitate healthy nail growth and kill fungus. It is an effective toenail care with an active ingredient, peony root.
Other ingredients like lavender oil and tea tree oil reduce inflammation due to antiseptic properties.
The capsules contain capsaicin to keep your skin and nails healthy.
Shop at Fungosem Official Website
Full Article: FungoSem Reviews 2022: Does it Really Work?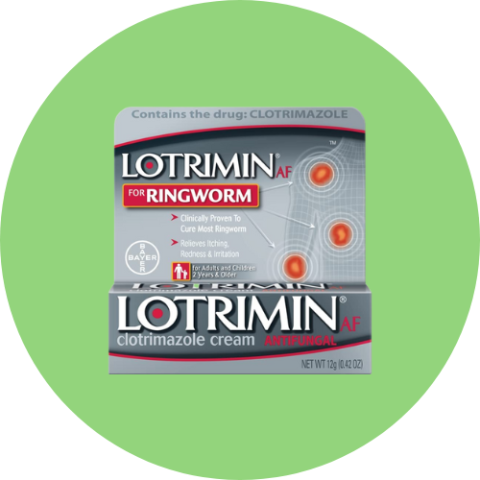 Soothe your itchy sensation with this clinically tested cream, Lotrimin. Both adults and kids can try out the cream.
The product is best for treating tinea corporis. The major ingredient in this product is clotrimazole (proportion- 1%).
4. Immune Booster For Stopping Fungal Growth: Triple Fungus Blast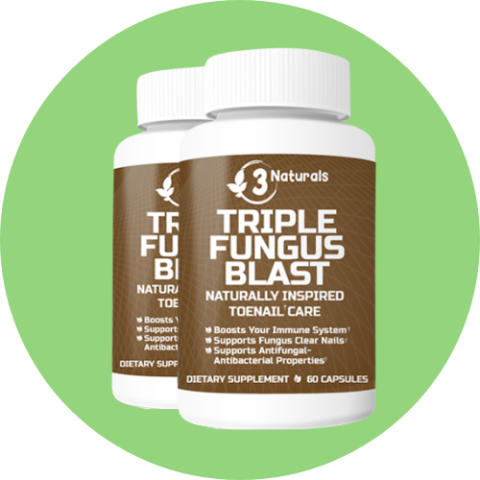 Triple Fungus Blast is another effective formula for your toenail fungus. However, you can also treat ringworm on other parts. You can manage your overall health with this supplement.
A board certified dermatologist and several other professionals have manufactured it carefully. Get rid of rash on your scalp with this anti-fungal treatment.
Shop at Triple Fungus Blast Official Website

Natrulo Treatment is easy to use, it's in liquid drop form. There is no need to have a prescription to buy this fungoid tincture. Apply a thin layer on the affected part.
The major ingredients include lavender oil, jojoba oil, bergamot oil, tea tree oil, and other herbal oils.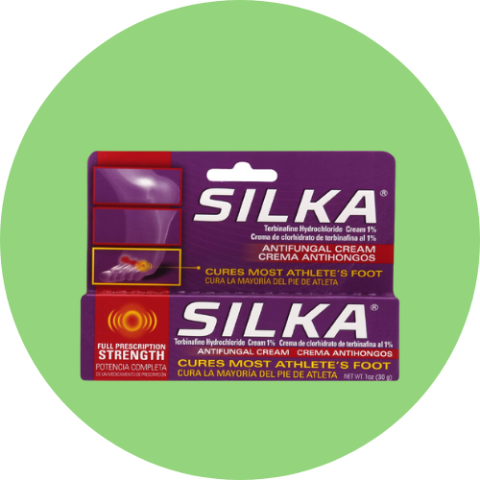 Silka is an anti-fungal solution cream. You can treat athlete's foot and ringworm with the easy-to-use cream. Manufacturers have claimed that this product can work 4 times faster.
You will find results from the first day of applying the cream. Treat your tinea pedis with this anti-fungal cream.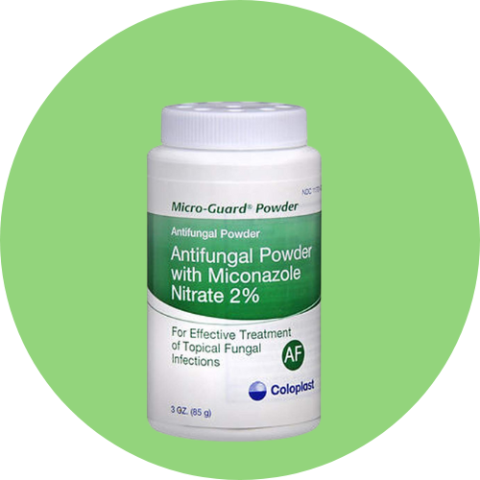 Microguard is in powder form. You can treat ringworm, athletes foot, and other fungal issues with this product.
With 2% micronazole nitrate, this product has shown effective results for several users. You can buy a pack of 2, and each pack contains 3oz of content.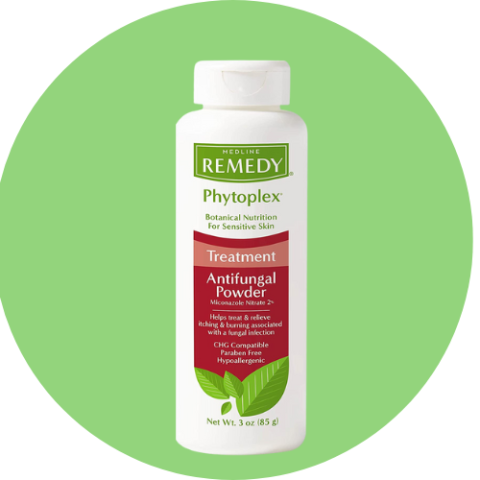 Medline is an antifungal medicine with 2% micronazole nitrate known for curing ringworm, jock itch, and other fungal diseases. It plays a role by affecting the membrane structure of the fungi and preventing fungal growth.
The product contains botanic ingredients to add moisture to the skin. Green tea, blue-green algae, and natural oils have made the product effective.
Shop Medline at Official Amazon Store
Conclusion
As ringworm is highly contagious, you must not delay treatment. In some cases, you may need to prolong treatment to avoid further infection.
However, products we have chosen will give you a faster solution. You may check ingredients to ensure that you are not allergic to them.
There is prescription antifungal medication to treat ringworm, but it increases the risk of side effects. Based on your health conditions and other factors, you can choose which treatment is best for you.
Although we have chosen several products, Fungosem and Mycosyn Pro are the best supplements for treating the root cause of your ringworm rash. Both are 100% organic products, which make your immunity stronger by keeping ringworm rashes at bay.
Moreover, Mycosyn Pro is a versatile solution, as it targets other health problems too. It reduces your sugar level and has anti-oxidative properties.
FungoSem also makes your skin healthier and alleviates ringworm symptoms.
Click here to get Mycosyn Pro at a Discounted Price
>>Related Article: 5 Best Nail Fungus Treatment of 2022 • Top Cure For Toenail Fungus
Medicine for Ringworm FAQs
How do you get rid of ringworm fast?
You can choose antifungal cream, lotion, and powder to treat fungal infections. There are also dietary supplements to treat the root cause of the disease. You should also wash the affected area for a faster remedy of ringworm.
What does a ringworm rash look like?
In the beginning, the rash appears to show bump, scaly patches, and redness. There may be multiple rings in the affected area.
What is the best way to treat ringworm infection?
Some patients choose prescription medication to treat the disease. The antifungal medicine can be purchased from pharmacy stores. However, herbal supplements are the safest options to avoid side effects. To cure ringworm fast, you can also try out home remedies.
Like this Article? Subscribe to Our Feed!
Vanessa is a mom of 3 lovely children and a software geek. Outside of her career as a health and wellness instructor. She enjoys writing and researching on topics such as finance, software, health and culinary.