10 Quick Office Lunch Ideas You Need to Try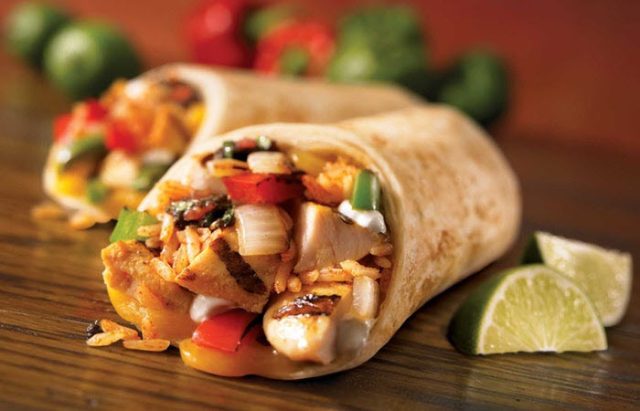 After skipping my breakfast and starving for hours at the office, it's finally time to feed my little paunch. I rushed to the washroom as the clock ticked 1:00. Then, I quickly headed to the lunch table with my tiny little box. With huge relief and excitement, I opened my box and there goes my smile giving birth to a frown on my face.
For most of us, when it comes to lunch at work, we prefer packing a meal to save money and to avoid fattening food. I do the same but it looks like my little box is serving me anything but a fulfilling meal. In fact, it seems to be affecting my work productivity and even disturbing my frame of mind.
Since my half-hearted lunch box wasn't doing anyone any good, I decided to turn around my humble lunch break. Trust me when I say this, it is one of the best things I have done for myself in a really long time.
I know a lot of you (like me) keep sulking every day during lunch breaks, so here is a list of quick office lunch ideas you can totally try today.
Avocado Pasta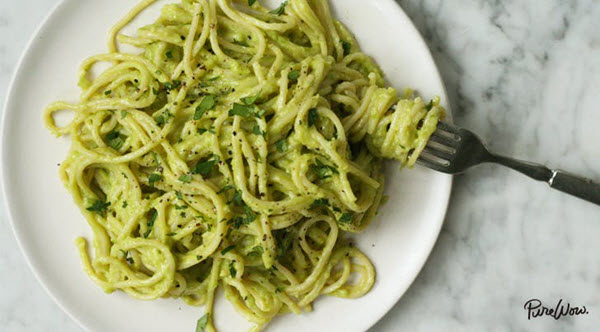 As insane as it might sound, avocado sauce pairs really well with pasta. It prevents your pasta from getting sticky, too.
The avocado sauce is super easy to make and since it's fresh and light, you wouldn't have to deal with bloating after.
Vegan Chickpea, Garlic, and Thyme Soup
You are likely to love this recipe if hummus is your thing. Just make a soup out of vegan chickpea, garlic, and thyme, and carry it in an airtight storage container to work. Don't forget to reheat the soup during lunchtime.
Mac and Cheese
Mac and cheese has always been a fan favorite but if you want a lighter option, then the key is to replace cheese with cauliflower puree. Rest assured the flavors won't be compromised.
Burger Bowl
Eating burgers at work can be a messy affair, thankfully there's an alternative. Skip your burger bun and toss your burger patty on a plate of greens. Replace fries with sweet potato rounds and finish off with your preferred toppings.
Moroccan Chicken Pockets
Pita bread makes a great option for lunch since it's easy to pack with various ingredients. If you don't like having different things in your pita bread, then consider filling it with chicken and lettuce.
Vegetable and Hummus Sandwich
Toast 2 slices of sprouted whole grain bread. It contains a lot of protein and less fat than other types of bread. Spread just the right amount of hummus and layer with spinach leaves, cucumber, and tomato slices.
Greek Yogurt Chicken Salad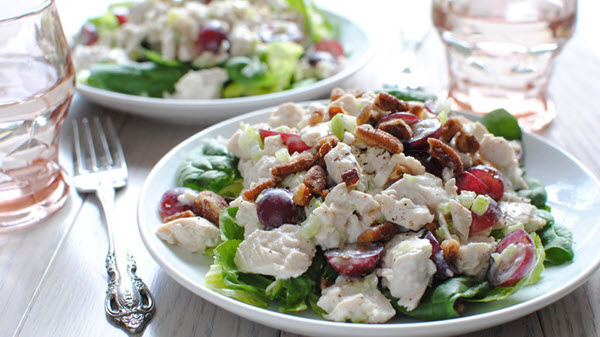 Dice 1 boneless chicken breast into small cubes and mix with Greek yogurt, diced celery, apple, grapes, and almonds. Chicken and yogurt contain protein while almonds contain protein and healthy fats.
Yogurt Parfait
Yogurt parfaits are highly satisfying, thanks to the double whammy of quality protein from the Greek yogurt and dietary fiber from the oat clusters and fruit.
Fish Tacos
Layer a whole wheat tortilla with sufficient portion of sautéed fish, chopped avocado, mango, and shredded red cabbage. Fish provides a good amount of protein and the cabbage, avocado, and whole wheat tortilla provide low-calorie fiber.
Tuna and Mayonnaise Wraps
If you're a fan of tuna, you will love the tuna wraps with zingy mayo. Make sure to fill it with a lot of lettuce and other veggies to satisfy your hunger.
A great lunch is essential for a productive day at work. Just a little bit of advance planning and you can enjoy a feast even during your office lunch breaks.
Like this Article? Subscribe to Our Feed!