Golfing Injury Prevention Methods Suggested By Chiropractors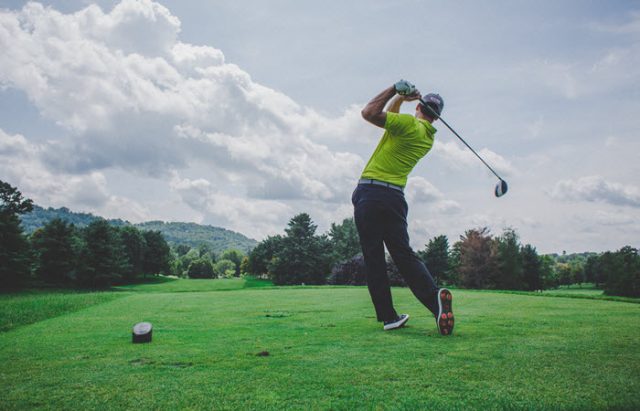 Most people are aware of how fleeting the summer can be, particularly golfers. As such, if you enjoy golfing during the short summer season, you may be worried about injuring yourself while on the course. In fact, many golfers worry about potentially season-ending injuries.
Unfortunately, injuries occur more often than not. In fact, studies have found that roughly 70% of golfers have suffered from at least one injury during their careers.
Furthermore, while it is true that most golf-related injuries are relatively minor, approximately half are chronic injuries. This means that they will get worse with time unless they are treated properly.
Fortunately, there are steps you can take to help prevent such injuries from occurring in the first place. Here are tips on preventing golf injuries.
Focus on Your Endurance
Did you know that walking on a golf course equates to about a ten-km hike? Hence, you will need to have great cardio endurance and overall fitness levels if you want to make the long trek across the course.
If you are having trouble traversing the terrain, then you can try going on brisk walks about thrice a week. Then, slowly amp up the intensity of your walks, as well as the distance covered over the next few months.
Also, we would suggest that you try and avoid using a golf cart whenever possible. Walking on the course serves as a great form of exercise.
Rectify Any Swing Issues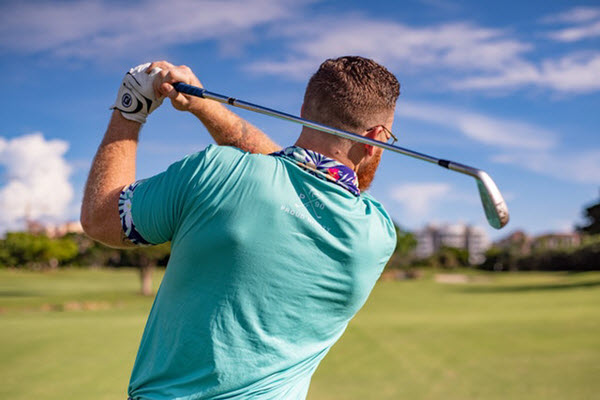 Every golf swing that you take incorporates complex and unique motions that trigger several muscular contractions in the body. Moreover, each swing also places stress or strain on your lead arm and your lower back. You will want to correct any swing issues that can lead to injuries down the road.
For instance, you can work on your swing by swinging in a fluid and relaxed motion. It should also be noted that your joint motion range, as well as muscular strength, will need to be optimized in every core joint and muscle component. This is one important tip in preventing golf injuries.
Don't Forget to Warm Up
The vast majority of golf-related injuries are triggered by overuse.
You should focus on augmenting the intensity of your swing or drive in a progressive manner instead of trying to overextend. To do so, you should begin with just a small bucket of golf balls. Opt for an eight or nine iron, or a similar short club, when you hit the golf balls.
In addition, you should commence with easy swings, and we would recommend that you perform some rotation-based exercises that focus on the shoulder, trunk, and hip regions when you are creating your warm-up routine.
Select the Right Equipment
The golf clubs that you pick should match your unique body size and contours in order to reduce the risk of injuries. If you select a club that is a poor fit, then your swing will be impeded. You will have trouble swinging in an efficient manner. If you are in doubt in terms of what size will best fit you, then speak to a golf expert about the matter.
In addition, upper limb stress issues may result if you typically hit off of driving range mats or other such synthetic terrains. Most golfers tend to make contact with the surface before, during, and after having made an impact with the golf ball. As a result, you may incur shoulder, elbow, and/or wrist injuries that are caused by egregious and repetitive stress.
Visit a Chiropractor or Physiotherapist If You Are Injured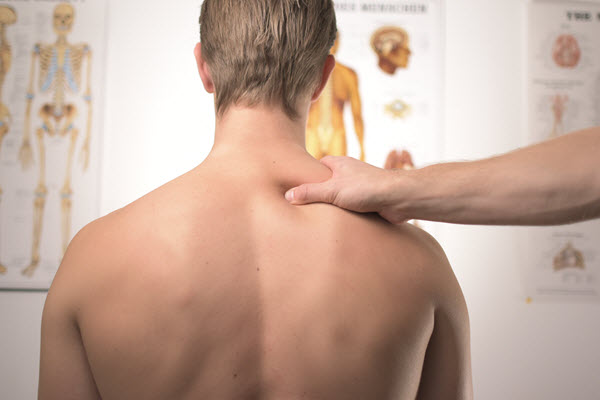 In some cases, patients with a pre-existing condition or injury may exacerbate their problem while playing a game of golf.
If the aforementioned scenario applies to you, then visiting a chiropractor or physical therapist may help. For instance, your chiropractor or physiotherapist may provide customized adaptations and/or treatment modalities that will allow you to continue playing the game that you love with minimal issues.
Moreover, they will be able to provide you with the information that you need to have a better grasp of how your golfing has a direct impact or influence on your body. In any event, if you suffer an injury while playing a round of golf, then seeing a physical therapist or chiropractor may allow you to get back on the course in record time. You will also not require a referral from your physician in most cases in order to see a chiropractor or physiotherapist.
See Also: 10 Ways You Can Benefit From Chiropractic Adjustments
Preventing Golf Injuries: Warm-Up Exercises That You Can Do
You should always warm up before you begin golfing. The quintessential warm up routine will usually only take about 15 minutes to perform.
To begin, you should perform an activity that is of low intensity. It must incorporate several different muscle groups at once. You can also further boost your cardio and endurance levels by parking at the furthest end of the lot.
Next, focus on stretching exercises that emphasize the muscles that you use before each swing. You should also gently hold each stretch for about 15 seconds. Focus primarily on your forearm, neck, back, shoulder, and hip muscle regions.