Kiierr Laser Cap Review 2023: Does it Really Work For Hair Growth?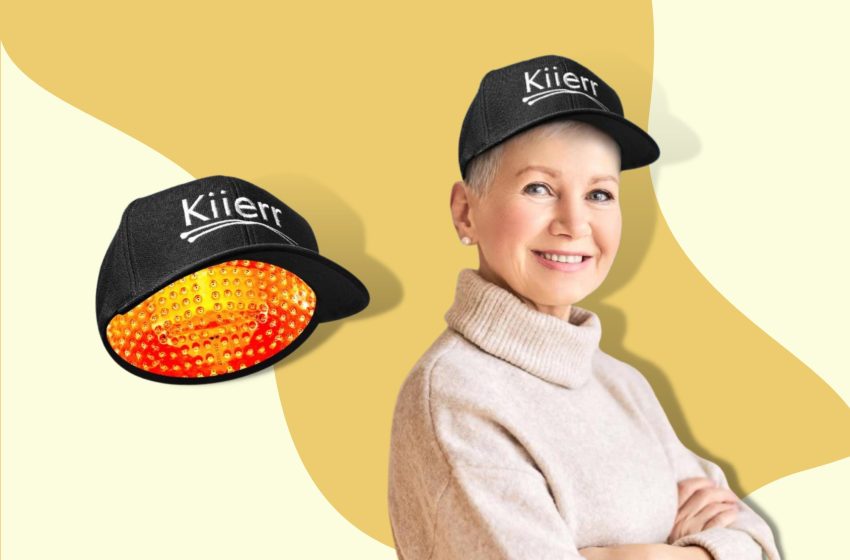 A Kiierr Laser Cap stimulates hair growth by improving the absorption of nutrients and blood circulation in the scalp.
Hair loss is a common problem these days. Regardless of age, men and women suffer from hair thinning, alopecia, and pattern baldness. There is no doubt that such conditions affect an individual's appearance, personality, and self-esteem.
Several factors can cause hair shedding, including genetics, water quality, pollution, shampoo ingredients, and stress. Regrowing hair remains a widespread problem, and a lot of money is spent on it.
Even though numerous hair treatment therapies are available on the market, traditional hair replacement remains quite expensive. An innovative hair growth promoting technology, the Kiierr laser cap, has gained immense popularity.
Here in this Kiierr laser cap review, we will explore features, functionality, and more. So, keep reading.
Kiierr Laser Cap Review: Product Overview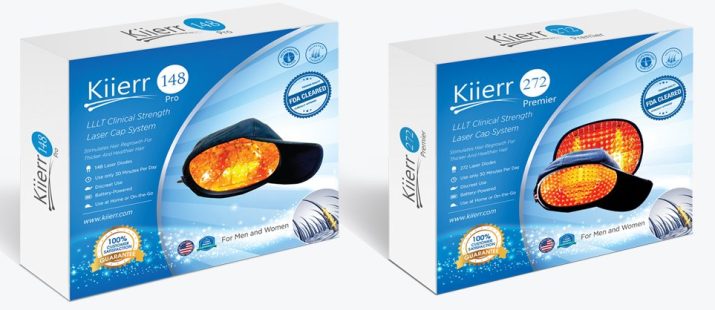 | Product Name | Form | Description | Price | Official Website |
| --- | --- | --- | --- | --- |
| Kiierr Laser Cap | Comfortable Laser Cap | Kiierr Laser Cap system is a non-invasive hair growth treatment that helps revitalize dormant follicles for better hair regeneration.  | Price $$ Depending on the package | |
Amazing reviews from Customers- Find out what they said!
You can find hundreds of customer reviews on their official website. These reviews are filled with before and after photos to prove the effectiveness of the therapy.
Here are a couple of comments from customers about their treatment experience:
"When I turned 70, my hair started falling out by the handful. I was devastated! I always had fine thin hair so I was sure I would be bald if I didn't do something soon I began investigating online and found that Kiierr International sold an FDA-cleared laser cap for men's and women's hair loss. The pictures and testimonials on their website convinced Read more reviews stating The hair I lost grew back and I don't shed anymore! me to try the laser cap. It was the best thing I ever did! The hair I lost grew back and I don't shed anymore. I use it every other day while watching tv for 30 minutes. I recommend this product to any woman who is losing her hair" —Michele M.

"My hair started to thin about a year ago and I was seeing my scalp on top. the thinning and shedding would not stop. I begin treatment with the kiierr cap and after a few months, the thinning stopped. then a few months after that I started to see some new growth. It does take time and patience but it is well worth it. " —Adam S.
Click Here For More of Kiierr Laser Cap Users' Testimonies.
What is Kiierr Laser Cap?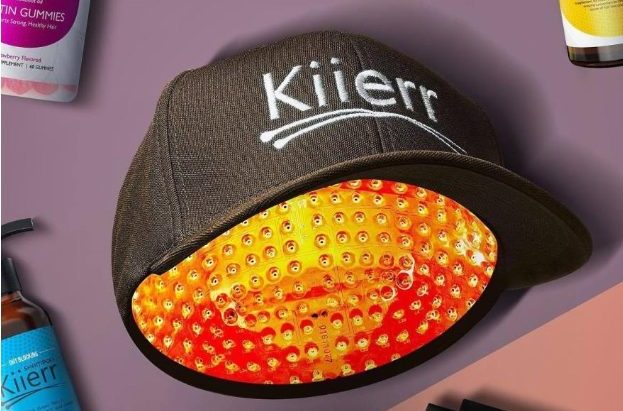 As the name suggests, it is a laser cap that is designed to treat hair loss conditions, including androgenic alopecia, receding hairlines, hair thinning, and early stages of baldness. The Kiierr Laser Hair Cap makes use of cutting-edge laser technology that helps strengthen existing hair.
With its design similar to a basketball cap, the cap carries laser diodes that are effective in preventing hair loss. This device utilizes diodes with 650nm wavelengths to stimulate hair growth cells and force them to regenerate.
Two models of Laser Cap are available. One of them contains 148 laser diodes. Another has 272 laser diodes. In general, they are the same, except that the latter has larger laser diodes and more coverage at a higher price.
A number of scientific trials have supported Kiierr laser technology, and the FDA has approved it as a treatment for hair loss and thinning hair. The system is portable, so you can use it wherever you are, at any time: at home, at work, in your car, and running errands.
KIIERR is at the forefront of hair growth laser development and application. Kiierr was founded by Mike Anderson and Jolene Anderson in 2018. The technology they use in the cap is low-level laser therapy (LLLT), which is an innovative and revolutionary technology.
Read the next section to learn more about LLLT.
What is Low-Level Laser Therapy (LLLT)
Low-level laser therapy is unique in that it emits no heat, vibration, or sound. Photochemical reactions in the cells produce the thermal effect. This is why Low Light Therapy is sometimes called photobiology or biostimulation.
LLLT is used for the treatment of wound healing, relieving joint pain, regenerating nerves, and treating mucositis. LLLT has also proven effective in treating mental and neurological disorders in several clinical studies, including dementia, stroke, and depression, to name a few.
People with androgenetic alopecia or male pattern baldness can also benefit from low-level laser therapy. Laser LLLT stimulates hair follicle cells by enhancing cellular respiration. In addition, gentle stimulation of the cells promotes hair growth and regrows hair circulation.
As the blood flow within the scalp increases, it stimulates metabolism in follicles, leading to new hair growth. These hair follicles can now regrow into healthy and strong hair stands.
How does Kiierr Laser Cap work?

A Kiierr Laser Cap is a non-invasive treatment in which a few laser medical-grade laser diodes are directed directly to your scalp at low power.
Due to its low power and wavelength, it's entirely different from conventional laser therapy. This promotes collagen production and ensures that skin cells respire properly.
Here is how this laser cap works:
Stimulates Your Skin Tissue
A healthy scalp requires a plentiful supply of nutrients and oxygen. However, blood circulation is not always getting to these tissues the way it should. As a result of this lack of blood supply, the scalp swells, resulting in hair loss.
The LLLT technology promotes blood circulation in the scalp tissues. It helps damaged cells regenerate by providing oxygen and nutrients. The regeneration of cells also reduces the thinning of hair.
Enhances Cell Absorption & Protein Synthesis
Hair synthesis and growth require proteins, which are provided by the scalp cells. The scalp cells become weaker as they age, which affects protein production.
The light from Kiierr Laser Cap can penetrate into the skin and help revive these weak cells. By revitalizing the scalp, the laser energy boosts hair growth.
Regenerates Hair Follicle Cells
Healthier hair follicles determine healthy hair growth. But lack of nutrients and oxygen supply makes these cells go into an inactive phase where hair growth is stalled. Energy from the laser cap revives these hair follicle cells and stimulates the hair growth cycle.
Click Here to Know More About Kiierr Laser Cap System.
What are the Benefits of Kiierr Laser Cap?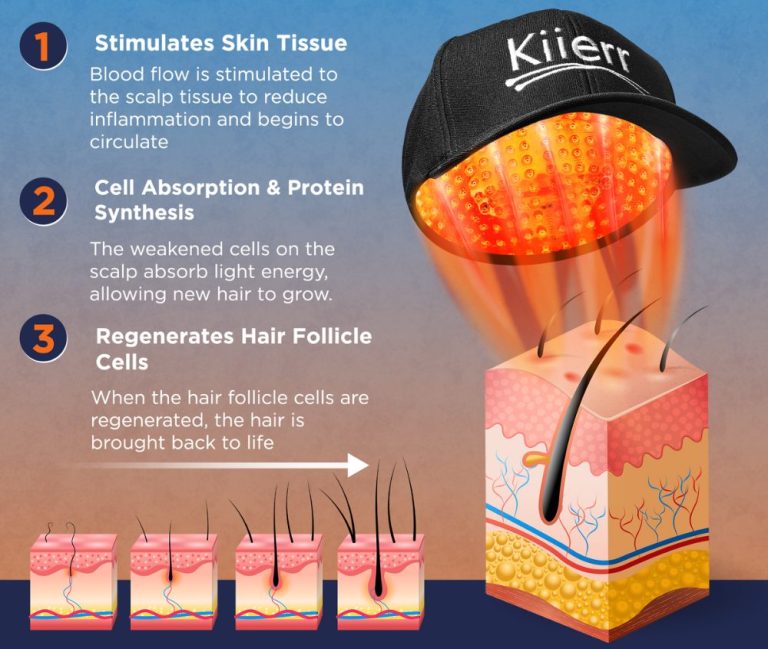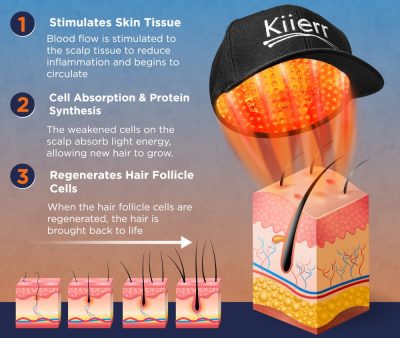 Kiierr Laser Cap is specifically designed to address the problem of hair thinning and shedding. Some benefits that come with this cap are as follows:
Rejuvenate Hair Follicles
The laser energy that this cap provides helps hair growth cells regenerate and come out of the dormant stage. You will have thick and voluminous hair.
Boost Blood Circulation
LLLT hair treatment helps in pumping more blood into scalp cells. This enhanced blood circulation brings essential nutrients to hair regrowth.
Ease of Use
The expensive light therapy devices were previously the exclusive domain of physicians and doctors. In contrast, this portable laser hair growth cap makes it easy for you to use it at home.
Your hands are free when you wear Kiierr laser hair caps. Simply wear it while doing your chores. While the scalp is covered, there is no dirt or wetness on the head. There is no mess before or after treatment.
Affordable
If you have ever been to a laser hair clinic, you know how expensive the treatment can be. It may cost you more than $3000. In contrast, it costs around $695 to buy a low-level laser cap that lasts a long time.
Amazing Money Back Guarantee
It is backed by a 7-month money-back guarantee. A refund can be requested if you are not satisfied with the product's performance or application.
Efficient Method
Unlike conventional laser treatment, where you have to wait for hours for one session, these laser caps take only 30 minutes a day to effectively boost hair growth.
Treat Alopecia
It offers an effective solution to alopecia in males and females. Laser devices counteract the effects of genetics and save users from baldness.
Safe Purchase
Your purchase is protected by a 2-year product warranty. This is one of the few LLLT therapies that provide a money-back guarantee and a free replacement if the unit fails.
Why is Kiierr Laser Cap Effective?

FDA Certified
Unlike other hair treatments, Kiierr Laser Cap is FDA- approved for both men and women. It shows that all the parameters of this cap met the strict standards of the FDA, which deems it effective and safe for hair treatment.
Backed by Clinical Studies
When it comes to early-to-medium hair loss symptoms, the Kiierr laser cap is an excellent solution. Due to its specific design, it suits men and women alike. Clinical trials have proven this to be true, with a success rate above 90 percent.
Money-Back Guarantee
Clearly, this company cares about its customers. The customer is entitled to a full refund after seven months. With this type of guarantee, the customer can try it and return it with no question asked if they are not satisfied.
The money-back guarantee allows you to return the product if you are not satisfied with the results within seven months.
Product Warranty
A two-year warranty is offered by Kiierr for its laser caps. In this way, they make customers' purchases protected. You will receive a free replacement device if there are any problems.
Easy to Wear Cap
The cap is lightweight and easy to put on. Moreover, it is a combination of style and functionality. An anti-damage rubber pad protects the laser diodes. Almost any head can wear this cap because of its circumference.
Automatically Turn-Off
The laser cap has a built-in function that automatically turns off the laser after 30 minutes. With this function, the laser power can be conserved, and a fixed duration can be followed.
Full Metal Body
The Kiierr cap does not contain any plastic. This is a great advantage. Metal is used throughout the structure, making it quite sturdy.
Uniform Coverage
The Kiierr Laser Cap equally distributes the energy to reach all the scalp tissues. The cells receive uniform treatment, and hair regrows evenly.
Click Here to Get Kiierr Laser Cap at Discounted Price.
What are the components of Kiierr Laser Cap?
There are two models of the Kiierr Laser cap. This is what you will receive with each cap:
USB Cord
148 or 272 Diode Laser Helmet
Wall Charger Power Plug
Plain Black Ball Cap
Stretch Fit Headband
Portable Power Pack
User Manual & FAQ's Guide
A laser cap consists of the following features:
The cap is equipped with an upgraded battery (hard-wired). If you charge it once, you can use it three times.
If the device displays some problem, you can get a replacement with a new one.
Your entire head region is covered by the base due to its deep and wide design. It makes sure the light therapy reaches the sides and back scalps as well.
Different skull sizes are available for the cap. A larger head size provides better coverage of the scalp than a regular size.
Enhanced safety is provided by the cap's programmed sensor technology. If it falls off your head, it shuts down automatically.
Your comfort is ensured with no annoying reminder beeps.
A regular cap can be worn over a laser cap.
The headband is stretchy.
The package also includes a portable power bank.
What is the recommended way to use Kiierr Laser Cap?
Here is how it is recommended to use the laser cap:
Unpack the charger and connect it with the power pack. Do not plug into the wall outlet directly. It is recommended that you charge fully before you get started.
Attach the cap module to the ball cap. Install the Kiierr Laser Hair module in the black ball cap included in the kit or any other ball cap you choose.
The laser hair cap module and USB power adapter need to be connected. Incorporate the USB cable completely into the cap.
Put the cap on your head and turn it on. It turns off automatically after 30 minutes. Avoid looking directly at the laser.
For at least six months, you should use this cap daily, depending on the severity of your hair loss.
How long does a Kiierr laser cap take to work?
The Kiierr laser cap works in three stages:
30-90 days: prevents hair loss
90-180 days: Regrowth of hair begins
180 plus days: thickening of the hair occurs at this stage.
Who is Kiierr Laser Cap best for?
People who experience mild to moderate hair loss are recommended to use the Kiierr laser cap. Those with severe conditions, like complete baldness, should not use these laser caps. It also offers an effective treatment option.
Anyone suffering from androgenetic alopecia can use the Kiierr Laser Cap. This cap is specially designed to be unisex.
A number of factors need to be considered before determining whether a person is an appropriate candidate for Kiierr LLLT for hair growth.
This therapy is beneficial to all genders and anyone from the age of 18 to 80.
The low-level laser therapy (LLLT) that this cap used is ideal for:
Those who are suffering from hormonal and genetic hair loss.
A person whose hair loss is in its early stages.
Men with general hair thinning, male pattern baldness.
Women who find more hair on their brushes than usual.
Meanwhile, laser hair caps are not recommended for the following people:
Those with light sensitivity
Cancer patients in active treatment.
Sensitive skin, especially in older adults.
Those experiencing advanced hair loss
Those who are entirely bald
An individual must have clean and healthy skin before receiving a laser cap treatment.
Kiierr Laser Cap Pros and Cons
| Pros | Cons |
| --- | --- |
| ✅ Saves you from other invasive hair loss treatments like hair transplant surgery. | ❌ This treatment may not be suitable for all forms of hair loss. |
| ✅ More convenient, faster, and easier than other methods of treatment. | ❌ A relatively expensive hair loss treatment. |
| ✅ Provides a healthy environment for hair growth. | ❌ Getting results can take some time. |
| ✅ With this cap, you can restore thinning hair. | |
| ✅ It is covered by a 2-year warranty. | |
Kiierr Laser Cap Cost and Discounts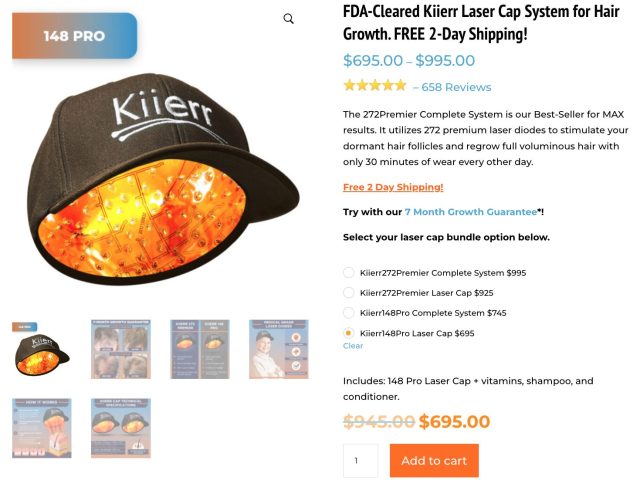 Kiierr Laser Cap has two models. The complete pricing detail is given below:
Kiierr272Premier Complete System $995
Kiierr272Premier Laser Cap $925
Kiierr148Pro Complete System $745
Kiierr148Pro Laser Cap $695
Click Here to Get Kiierr Laser Cap at Discounted Price.
Kiierr Laser Cap Refund Policy
Kiierr laser hats are covered by a 2-year warranty. A little extra will extend it to four years.
Additionally, it has a transparent and clear refund policy; however, users must register their photos first. If there isn't any improvement in hair growth after 7 months, there is a money-back guarantee offered by the company.
>> Related Article: HairFortin Reviews 2023: Does it Really Work?
Conclusion
Throughout this Kiierr Laser Cap review, we examined several aspects, from the price to the pros and cons of this laser hair cap.
The Kiierr laser cap system stimulates follicles by improving blood flow in the scalp. It results in healthy hair that grows naturally by effectively countering thinning hair.
Those with early hair loss can benefit from the laser cap. However, every hair treatment has different results, and some may work better than others. Kiierr treatments are highly effective when combined with other hair treatments and diets that nourish hair.
>> Related Article: 9 Best Hair Growth Supplements and Vitamins in 2023
Kiierr Laser Cap​​ Reviews FAQs
What is the Shipping Policy of Kiierrr Laser Cap?
All orders are processed within two to three business days. Following the processing of your purchase, the item will be mailed to you with USPS priority shipping. Shipping fees are waived for all US orders.
A tracking number will be emailed to you once your item has left their warehouse.
Is Kiierr Laser Cap compatible with other hair loss treatments?
Yes, you can use the Kiierr Laser Cap hair growth treatment with other treatment options.
Are there any side effects associated with the Kiierr laser cap?
It's FDA-approved and safe to use for both men and women. The Kiierr laser cap has no side effects. In contrast to other laser devices, the laser-therapy cap does not heat the head. Kiierr caps revitalize your cells with low-level power. No adverse effects are caused by it.
Click Here to Get Kiierr Laser Cap at Discounted Price.
Like this Article? Subscribe to Our Feed!
John is an avid researcher and is deeply passionate about health and finance. When he's not working, he writes research and review articles by doing a thorough analysis on the products based on personal experience, user reviews and feedbacks from forums, quora, reddit, trustpilot amongst others.