Jumpstart Your Weight Loss With This 20-day Plan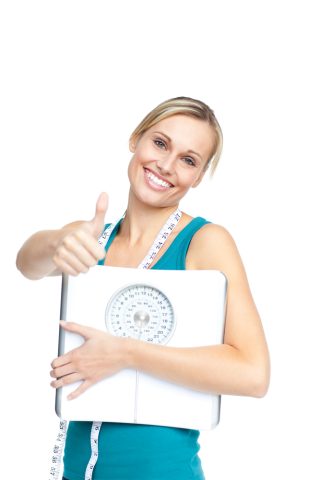 Do you want to lose weight but aren't sure how to start? Do you think that whole concept of weight loss is tiring, frustrating and impossible? If your answers were affirmative, then this article is perfect for you. Weight loss requires patience, willpower and making smart choices. This article will show you unique ways you can jumpstart your weight loss in 20 days. Let's see what you can do.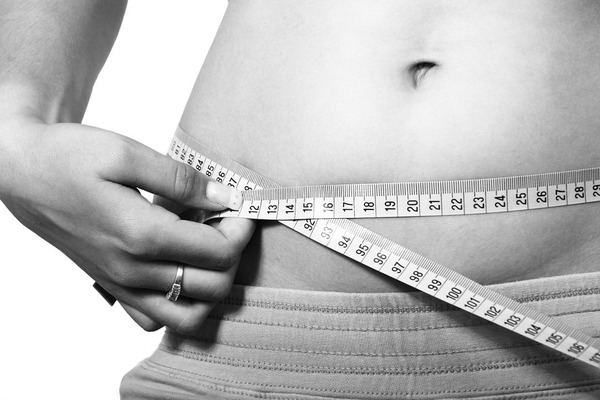 1. Write it down
Regardless of what our endeavor is, it's always useful to write it down to achieve your goal. Many people think writing your weight loss goal would be pointless, but it definitely works. It doesn't really matter how many pounds you want to lose or you maybe just want to make your abs tighter, writing the goal down and keeping a weight loss journal is a good way to stay on your track. Why? It's because the journal allows you to monitor your progress and get a useful insight into what you do, what works, and what doesn't.
2. Burn more calories than you consume
It's very simple, you lose weight by burning more calories than you consume through food. However, this part takes a little bit of planning and organization. For instance, an hour of walking at a brisk pace of 5 km/h burns 145 calories, while a McVeggie Burger contains 465 calories. Get informed about the amount of calories found in different meals and ingredients and use the info to plan your physical activity accordingly. If this step seems too complicated for you now, you can always consult a fitness trainer in your area.
3. Eat fruits and vegetables several times a day
To jumpstart your weight loss you should replace unhealthy, processed and refined foods with healthy alternatives. Your diet should  consist of fruits and vegetables, primarily. They are rich in antioxidants, vitamins, minerals, and other nutrients that will improve your overall health and aid in weight loss. For example, weight loss news from Harvard University reports scientists found that increasing the intake of fruits prevents weight gain even when eating the same amount of calories. Results of the study were published in the British Medical Journal.
3. Go for brown instead of white rice
Who doesn't like rice? To jumpstart your weight loss you should replace white rice with brown. First, brown rice is healthier, and second, it contains higher level of fiber which improves digestion. Regular and healthy digestion is vital for successful weight loss. Also, use whole grain bread instead of white bread, and the same applies to pasta. as well.
4. Don't starve or skip meals
This is very important. Most people opt to starve or to skip meals when they want to work on weight loss. This is also prompted by photos in fashion magazines where skinny models are featured. However, this type of lifestyle news shouldn't be your guideline toward weight loss. When you skip meals or decide to practically starve yourself to lose weight, your body will start saving calories instead of burning them.
5. Don't fry; bake
Fried foods are greasy and high in calories. Also, frying decreases level of vitamins, minerals and other nutrients found in ingredients. Healthy and effective weight loss requires adequate levels of healthy nutrients. which is why baking instead of frying is an important part of the weight loss process.
6. Ditch alcohol
Alcoholic beverages are high in calories which is a definite no-no when you want to lose weight. Plus, drinking a few glasses of your drink at night can really mess up your plan to go to the gym early in the morning. Therefore, to jumpstart your weight loss in 20 days, it would be a good idea to skip cocktails and opt for freshly squeezed fruit juices instead.
7. When cravings for food hit you, drink water
Unfortunately, we don't eat only when we're hungry. We also eat when we're bored and particularly when craving a specific food. When you're experiencing these cravings or want to eat late at night, you should drink a glass of water. Other options would be brushing your teeth, because knowing food would taste awful afterward will diminish cravings. Mint has the same effect on your appetite.
8. Exercise regularly
Physical activity is the most important part of a successful weight loss plan. You don't have to spend hours in the gym. A 45-minute workout, yoga, jogging, weight training, or zumba are all beneficial for your endeavor.
9. Cook your own food
According to Pamela Peeke MD, M.P.H. senior science adviser at Elements Behavioral Health, cooking and preparing your own food will help you drop your weight easier and keep it off. If you have no time to cook on a daily basis, you can use the weekend to plan and cook food for the week.
10. Buy cute workout clothes
When you're wearing cute outfits you immediately feel better and more confident. That's why you dress up when you're going on a date. Well, the gym shouldn't be exception. Buying cute workout clothes will make you feel better about yourself and it will also motivate you to work more to reach your target weight goal.
Conclusion
Losing weight doesn't have to be a frustrating endeavor. When you make smart decisions and make certain tweaks in your lifestyle, you can jumpstart your weight loss and get your dream body sooner than you think. Good luck.