11 Causes of Inner (Medial) Knee Pain: Complete Guide 2022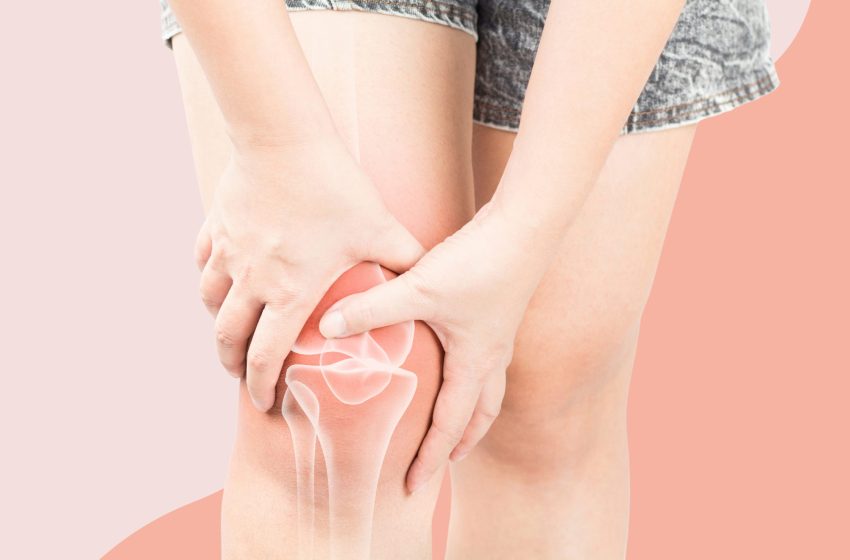 1 in 4 adults in the US suffers from knee pain. Inside knee pain (also known as medial knee pain) is the most common form of knee pain in the US & the world. It's one of the main reasons why people seek professional knee pain treatments.
If you're someone suffering from inner knee pain, you need to understand the root of this pain. Understanding how severe inner knee pain is caused is the first step to treating & preventing it.
Let's outline everything you need to know about inside knee pain – from common symptoms to the best prevention strategies. Let's explore!
What is (Medial)Inside Knee Pain?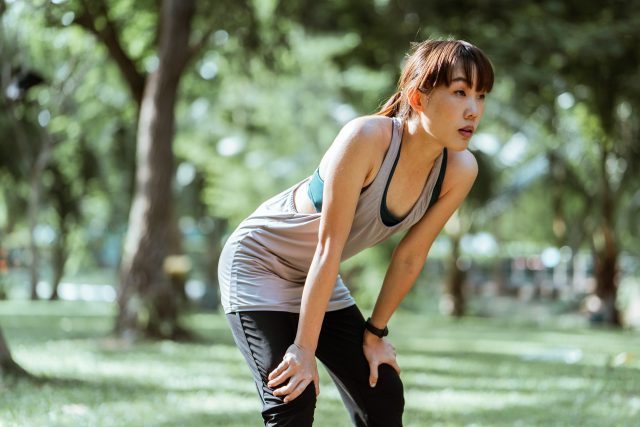 The knee joint is very easy to injure. That's because it's one of the most complex joints in the human body. The knee joint contains:
Four Bones – Patella, Fibula, Femur (thigh bone) & Tibia (shin bone)
Four Ligaments – Medial collateral ligament (MCL), Lateral collateral ligament (LCL), Anterior cruciate ligament (ACL), & Posterior cruciate ligament (PCL)
Multiple Knee Tendons – The hamstring tendons, the quadriceps tendon, the patellar tendon & the synovial membrane
Menisci & Cartilage (mainly semicircular cartilage)
Knee injuries or degenerative diseases that affect any of these components can lead to inner knee pain, i.e., medial knee pain.
11 Causes of Inner Knee Pain
The inside of the knee contains so many moving parts that it's often hard to determine the exact cause of inner knee pain. According to the American Academy of Family Physicians, these are the most common causes of medial knee pain:
1. Patellar Subluxation
When the kneecap slides out of its normal position.
2. Patellar Tendonitis
A medial knee injury caused by jumping (could be a sports injury).
3. Osgood-Schlatter Disease
A degenerative disease that causes inflammation & wear and tear around the knee joint.
Some Other Common Causes Of Inner Knee Pain Include:
4. Knee Osteoarthritis
A degenerative disease that dissolves the semicircular cartilage inside of your knee.
5. Rheumatoid Arthritis
An autoimmune disease that leads to the gradual degeneration & inflammation of the knee joint, causing medial knee pain.
6. Medial Collateral Ligament (MCL) Injuries
An MCL injury, MCL sprain, or MCL tear can cause severe pain in the inside regions of your knees.
7. Medial Meniscus Injury
A medial meniscus injury or a medial meniscus tear can cause your thigh and shin bones to grind together. This friction causes medial knee pain & can lead to even more serious medial knee injuries. Athletic activities typically cause a torn meniscus or a badly inflamed medial meniscus.
8. Pes Anserine Bursitis
Bursas are small fluid-filled sacs that help reduce friction in the knee joint. If these small fluid-filled sacs become overused or inflamed – they produce extra fluid. This causes swelling in the knee joint. This condition is known as anserine bursitis.
9. Medial Plica Syndrome
Synovial plica constitutes small folds in your knee joint's lining. When these folds thicken due to aging or gradual degeneration due to injuries, they cause inner knee pain. This condition is known as medial plica syndrome.
10. Knee Contusions
Direct blows to your knee joint from falling, a sports injury, or even an overuse injury (e.g., climbing stairs without any breaks) can cause knee contusions. These types of knee contusions lead to sharp pain in the medial side of the knee-tendon & joint.
11. Patellofemoral Pain Syndrome
Commonly known as "runner's knee," patellofemoral pain syndrome is a condition where excessive running causes ligament injuries, leg muscle injuries, & knee injuries. The initial injury or injuries may be acute. But, when they build up, they cause sharp pain in the inner knee & the outer knee regions.
Common Symptoms of Medial Knee Pain
The most common symptom of medial knee pain is of course sharp pain in the medial knee region of your leg. Some other symptoms that accompany this pain include:
Swelling on the inner side of your knee
Sharp pain in or beneath your kneecap
Sharp pains every time your knee moves
Difficulty walking, running, & performing everyday life tasks that involve your knee joint
Diagnosis of Inner Knee Pain
The symptoms of media knee pain can be vague. So, doctors have to perform a variety of physical examinations & medical tests. These tests help them narrow down the parts of your knee joint where you feel pain. This includes asking the patient to walk around, X-rays, MRI scans, & more.
Medial Knee Pain Treatments
Medial knee pain treatments vary depending on the underlying cause. Typically, medical professionals help patients manage their pain by giving them nonsteroidal anti-inflammatory drugs (NSAIDs). Some other conservative treatments include –
Resting the knee joint
Avoiding activities that trigger inner knee pain
Physical therapy for strengthening the thigh and leg muscles
Eating healthy to maintain a moderate weight
Wearing suitable footwear to correct flat feet
Applying heat and ice to the knee injury
Using taping to reduce friction in the knee cap region
Home Remedies for Inside Knee Pain
Minor inside knee pain can be treated & managed at home by:
Placing pillows underneath your knee joint whenever you sit down
Using crutches to keep the weight off of your knee tendons
Applying ice to the knee injuries or ligament injuries 3-4 times a day
Avoiding contact sports to prevent the risk of experiencing sudden trauma in your knee joint
Medications for Treating Inner Knee Pain
Most people suffering from severe medial knee pain are given oral or topical NSAIDs. Some doctors may even administer steroid injections into the knee joint to reduce friction. Tramadol is the only opioid that's used to treat medial knee pain.
Supplements for Treating Inner Knee Pain
Several people are allergic to over-the-counter nonsteroidal anti-inflammatory drugs. For them, medical professionals recommend the use of all-natural supplements. Here are some of the most popular & highly-rated supplements for treating, managing, & preventing inner knee pain:
1. Best Unique and Organic Supplement: Projoint Plus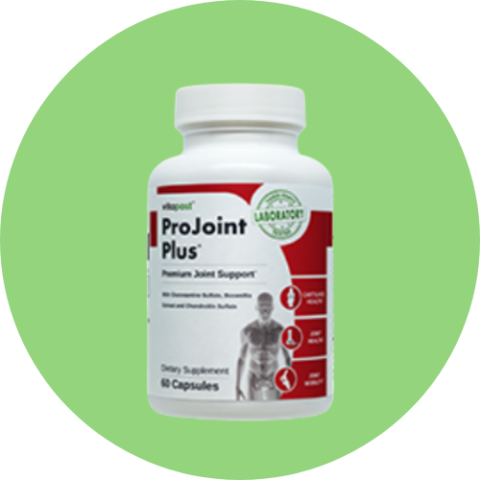 ProJoint Plus is an all-organic nutritional supplement designed to help people find long-term relief from chronic inner knee pain. Its chief ingredient is glucosamine sulfate – a naturally occurring amino sugar that's proven to help osteoporosis & knee, and osteoarthritis patients.
That's because this amino acid is found in the synovial membrane of the knee joint. When you consume glucosamine sulfate, your semicircular cartilage grows denser. The denser the semicircular cartilage in your knee joint, the less likely you are to experience medial knee pain.
ProJoint Plus also contains a host of other anti-inflammatory ingredients like turmeric, Boswell extracts, bromelain, and chondroitin sulfate. These ingredients combine to fortify the cartilage in your knee joint.
People who take the ProJoint Plus supplement regularly can tackle their immobility problems. The pain, swelling, & discomfort they experience in their knee joint also goes down thanks to the antioxidant & anti-inflammatory properties of this all-organic supplement.
Shop Vitapost ProJoint Plus at the Official Website.
Full Article: Projoint Plus Reviews 2022: Does it Really Work?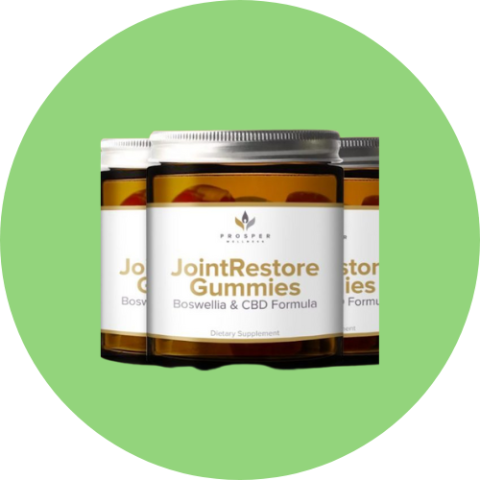 Want to make your battle against medial knee pain tasty? Then take a few Joint Restore Gummies every day. This all-organic supplement tastes like sweet berries. More importantly, it's packed with Boswellia – a herbal extract that has been proven to reduce swelling & pain in the knees of knee osteoarthritis & rheumatoid arthritis patients.
Joint Restore Gummies also contain large amounts of cannabinoids that accelerate the healing process by reducing knee joint inflammation. Overall, these delicious gummies are very efficient at alleviating severe inside knee pain. Plus, Joint Restore Gummies are 100% natural so there are no side effects from consuming this supplement.
Shop JointRestore Gummies at the Official Website
Full Article: JointRestore Gummies Reviews 2022: Does it Really Work?
3. Best Supplement For All Ages: Flexotone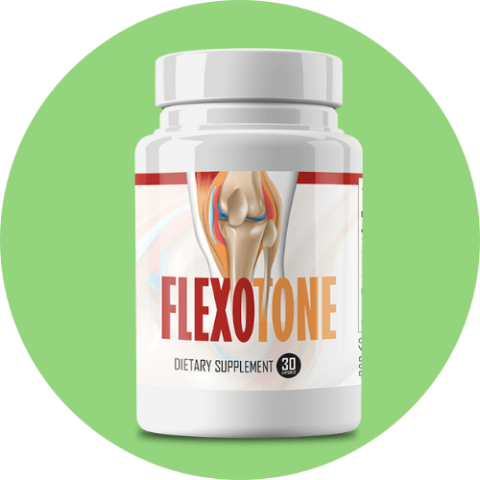 Flexotone is extremely popular among people who have chronic knee injuries. That's because these types of people need to constantly send nutrients to the insides of their knees to reduce friction & prevent pain.
Flexotone contains 18 all-natural ingredients such as thiamine, vitamin B1, Vitamin B3, Euterpe oleracea, etc. These anti-inflammatory ingredients combine to prevent inflammation in the knee joint & improve knee flexibility.
Developed by two doctors – Dr. Pramza and Dr. Mehok, Flexotone is the go-to supplement for anyone suffering from severe knee or ligament injuries. Taking Flexotone capsules regularly can transform your knee joint health & prevent knee injuries from recurring.
Shop Flexotone at the Official Website
Full Article: Flexotone Reviews: Does it Really Work?
4. Advance Pain Relief Program: Feel Good Knees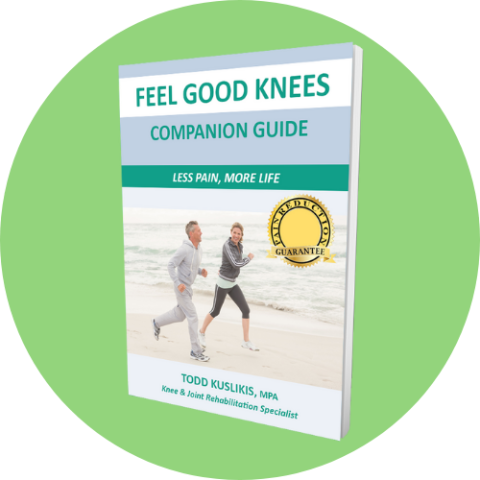 Feel Good Knees isn't a supplement. It's an online program. But, it deserves a spot on this list because this eBook has helped tens of thousands of people worldwide manage their medial knee pain & their knee injuries. This online program contains four major sections. In the first section, readers learn the basics of medial knee injuries & inner knee pain.
The next section teaches readers how to eliminate inner knee pain in a step-by-step manner. The last two sections feature a variety of video & picture guides on how to track & manage your medial knee pain as you go through everyday life.
This program is a must-read for anyone dealing with medial knee pain for the first time. If you're feeling lost & hopeless about your knee injury, Feel Good Knees will give you specific regimens to follow. Following these regimens at home can help you nourish the insides of the knee & alleviate knee pain without using drugs.
Shop at Feel Good Knees Program Official Website
Full Article: Feel Good Knees Reviews 2022: Does it Really Work?
5. Best Genuine Multipurpose Supplement: Longevity Activator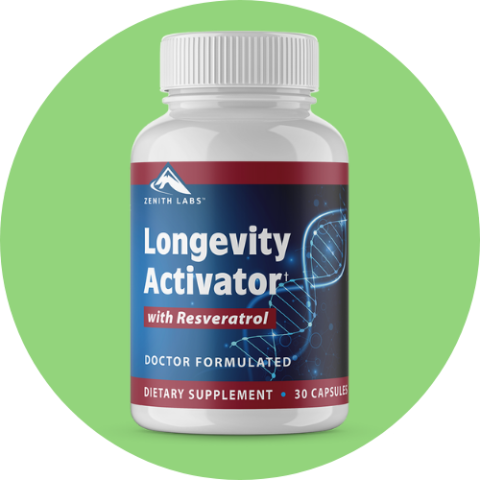 Longevity Activator is technically an anti-aging supplement. But, it's often recommended to people suffering from medial knee pain because it's packed with amino acids, vitamins, minerals, and other nutrients that promote knee joint regeneration.
Whether you have a meniscus tear or a degenerative disease that's causing medial knee pain – Longevity Activator can help your body heal faster.
This all-natural supplement contains a variety of anti-inflammatory ingredients like purslane, turmeric, pterostilbene, astragalus, etc. They can combine to revitalize your knee joint & all of its components at a cellular level.
Shop at Longevity Activator Website
6. Exclusive Pain Unlock Formula: Joint Nt-11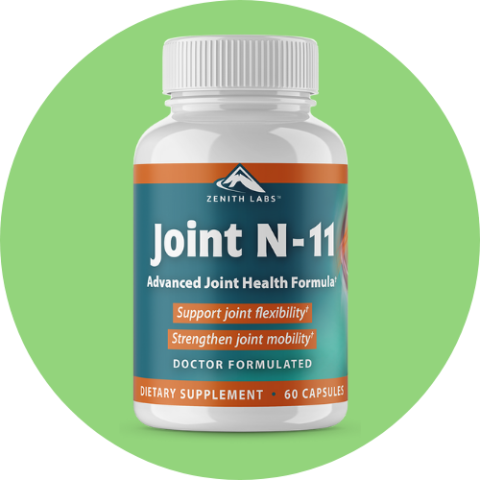 One of the best ways to treat inner knee pain is to reduce friction in your knee joint & knee cap areas. That's exactly what Joint N-11 can help you achieve. This all-natural supplement has a unique formula of anti-inflammatory & lubricating ingredients like niacin, turmeric root, & ginger root.
These ingredients combine to lubricate the knee joint. This lubrication reduces friction & prevents medial knee pain. Joint N-11 can also make the cartilage around your knee joint stronger. The stronger this cartilage, the less likely you are to pick up painful medial knee injuries.
Shop at Joint N-11 Official Website
Full Article: Zenith Labs Joint N-11 Reviews 2022: Does it Really Work?
Physical Therapies for Treating Inner Knee Joint Pain
Physical therapy for treating medial knee pain can be as simple as resting the knee or placing it in an elevated spot (e.g., on a pillow). It can also involve complicated exercises like straight leg lifts, leg presses, mini squats, & recumbent biking.
The type of physical therapy you receive for your inner knee pain will depend on the underlying cause of the pain. Only an expert can determine what exercises or physical therapy techniques are right for treating your medial knee pain.
Conclusion
Your inner knee pain could be a temporary ailment or a chronic condition. For most people, this type of pain starts as a mild & temporary thing. They have the option to treat & cure their knee pain at home by resting, making necessary dietary changes, & getting physiotherapy. Unfortunately, not many do these things at home.
That's why their medial knee pain becomes a chronic condition. Don't make the same mistake that so many people make. Don't "sleep" on this condition. Start managing your inner knee pain at home by practicing the remedies & treatments mentioned.
Learn more about this condition, do the right exercises, & add some of the supplements mentioned above to your diet. Manage your inner knee pain at home before it becomes a life-long issue. Start addressing this awfully painful condition today!
>>Related Article: How to Get Rid of Knee Pain Fast: Complete Guide 2023
Inside Knee Pain FAQs
Why is the inner side of my knee hurting?
Inflammation of the knee joint is one of the main causes of inner knee pain. This inflammation can be caused by physical activities, degenerative diseases, and knee injuries. Get your knee assessed by a doctor to find out the actual cause.
How do you treat inner knee pain?
You can treat inner knee pain by receiving physical therapy, taking non-steroidal anti-inflammatory drugs, & taking supplements that promote knee joint health.
Is inner knee pain serious?
Yes. Inner knee pain only gets worse if it's not addressed on time. Don't let this pain become chronic & take steps to alleviate it as quickly as possible.
Like this Article? Subscribe to Our Feed!
Vanessa is a mom of 3 lovely children and a software geek. Outside of her career as a health and wellness instructor. She enjoys writing and researching on topics such as finance, software, health and culinary.