A Guide For Solving Your Muscle Pain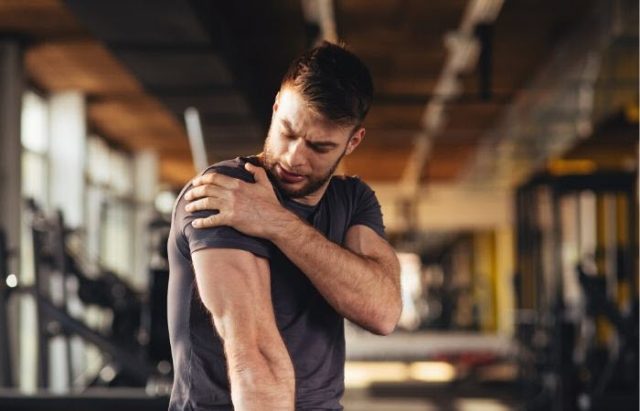 Back pain is no abnormality, and employment is a primary fueler to the condition. Half of American adults have musculoskeletal conditions, and 64 million adults said their condition impacted their daily lives. Not only does back pain cause physical turmoil, but also socioeconomic losses.
Back pain and musculoskeletal alone lead to 264 million lost workdays each year, costing $214 billion per year in care and lost wages. To minimize both physical and financial turmoil caused from muscle fatigue, it's best to reduce your stress, trauma, and any excessive use of muscles as even minor problems can lead to long-term injuries.
What Causes Limited Range of Motion?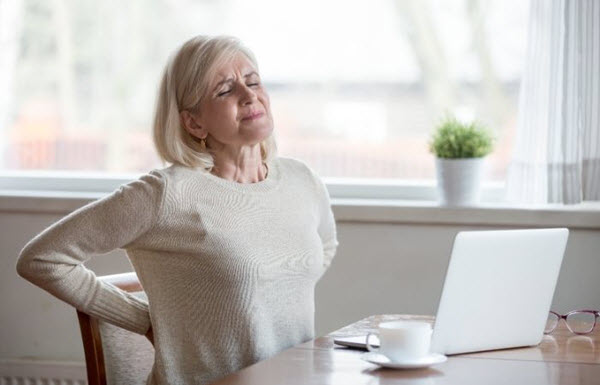 Muscle tightness is the primary indicator of weakness. Today, the most common causes of muscle strain include fatigue, overuse, misuse, and physical accidents, such as falling. 1 in 4 American seniors fall each year, and specifically among older adults aged 65 and up, falls are the leading cause of hospital admissions.
Muscle stress can be caused by even the slightest everyday activities, like prolonged desk sitting. Lack of movement from desk work may lead to biomechanical instability, muscle tightness, and pain. Physical trauma can also cause our muscles to hurt, such as being in a car accident or being severely injured. A car accident is a great example of a physical trauma that can cause muscle weakness and pain. Similarly, repetitive motor activities often negatively impact the back, wrists, and hands. Excessive typing, or even heavy lifting, can lead to muscle fatigue.
How to Know If You Have a Musculoskeletal Condition
While it's best to seek professional care if you feel you are suffering from a musculoskeletal condition, there are telling signs you can keep an eye peeled for. Most commonly, musculoskeletal conditions symptoms include:
sudden pain,
soreness and swelling,
stiffness, spasms, or weakness, and
tightness and/or limited movement range.
Furthermore, no one is exempt from enduring musculoskeletal disorders as they can affect all ages. Most commonly, Americans aged older than 75 suffer from musculoskeletal disorders, impacting 69% of their demographic. 68% of Americans aged 65-74 have the same condition, 59% of Americans aged 45-64, and 46% of Americans aged 18-44.
According to a 2017 Global Burden of Disease study, musculoskeletal conditions were a main contributor to disability everywhere on the globe. However, modern therapy has possible solutions.
Is Muscle Therapy The Answer?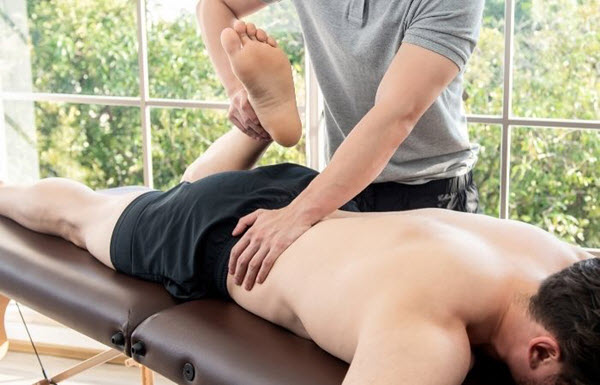 For some conditions, physical therapy can be as effective as surgery – which is ideal since it prevents unnecessary operations. In 2018, a study showed that 43% of patients were suffering from lower back pain.
Similarly, massage therapy can also help patients with muscle fatigue. A 2015 study found that massaged muscles had a higher blood vessel count than non-massaged ones. In other words, blood vessels are thought to be connected to improved pain recovery.
Muscle Activation Techniques (MAT) is another alternative to physical therapy for treatment of muscle disorders. MAT can improve the patient's muscle stability and strength to optimize their muscle function, giving 85% of patients positive results.
Furthermore, Muscle Activation Therapy analyzes the patient's range of motion to pinpoint where their muscles are dysfunctional, uses muscle-specific palpations to activate dysfunctional muscles, and implements position-specific isometrics to improve muscle function. As a result, patients can reduce their muscle tightness and improve their mobility.
What Happens To Untreated Muscle Conditions
Muscle disorders should always be addressed for many reasons. For starters, ignoring any indicators of muscle weakness can leave you with lingering discomfort. On top of that, small issues can domino into further problems. In other words, it's important you tend to any muscle pain you're experiencing sooner rather than later. This way, your muscles can correct their positions before becoming worse. These minor issues can transform into progressive weakness, increased susceptibility to injury, and degenerating strength and dexterity.
On average, people missed an average of 12 days of work per year due to muscle conditions that impact their everyday lives. Knowing this, turning to physical and massage therapy, or Muscle Activation Techniques can provide great benefits.
It's easy for us to ignore our medical conditions, but it's even easier for them to become more severe. Even the simplest everyday actions we engage in at work and home can give us back pains. For more information on what causes muscle pain and how to fix it, check out the information below.
Please include attribution to Muscle Activation Techniques with this graphic.