15 Ways On How To Lose 10 Lbs in a Month: Complete Guide 2023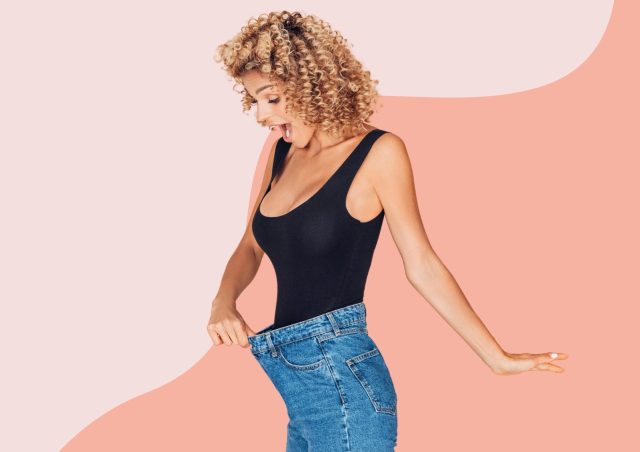 Do you always desire an instant result in the modern tech-savvy world? However, in the case of your weight loss journey, you are bound to wait for at least 1 month to get a noticeable result.
We will discuss how to lose 10 pounds in a month. Rapid weight loss may not be a healthy option.
But we will provide you with some safest solutions for losing weight. Make sure you care for your emotional and physical health while shedding weight.
You can achieve weight loss goals with a slight twist to your daily routine.
15 Ways To Lose 10 Pounds In A Month
1. Control Your Calorie Intake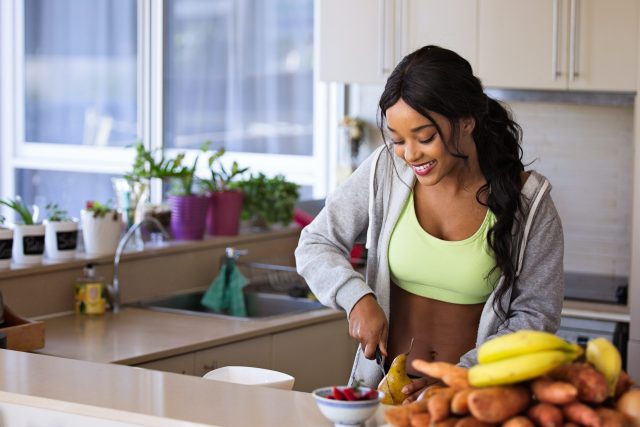 How many calories do you take every day? Calculate it right now and try to reduce it.
The number of calories determines how much energy is released by your body while breaking down the food. The intake of more calories will result in more storage of fat in your body.
However, what is the maximum number of calories you can take daily to lose weight? 1 lb of fat has 3500 calories. Losing 2 lbs of weight every week ensures safe weight loss.
You can take advantage of technology to lose your body weight and control calorie intake. Download a health-tracking mobile app to log your regular calorie intake. Make sure that you have not crossed your daily limit of calorie intake.
So, counting calories should be a part of your routine.
2. Lessen Carbs
Have you already sacrificed your delicious carb-rich meals? You have heard that you can lose weight fast by lessening your carbohydrate intake.
But how do you feel there is a way to drop weight without this sacrifice?
A comprehensive guide known as Carb Cycling For Weight Loss has made it a reality.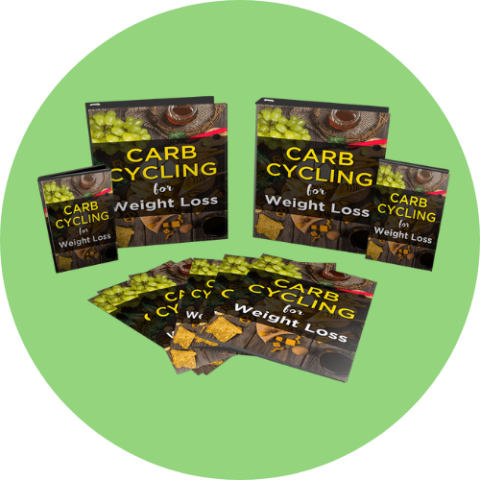 It is a transformational program, which provides lots of details.
An overview of carb cycling
The effectiveness of carb cycling in building muscles and burning fat
Tips for starting the program with proper eating habits- What to eat and not to eat
Carb cycling versus keto
How the program promotes weight loss
The carb cycling program also offers 3 bonuses
1st Bonus- An informative eBook
2nd Bonus- A weight loss checklist with understandable action steps.
3rd Bonus- A mind map- Best for visual learners
4th Bonus- A specially designed report
Shop Carb Cycling For Weight Loss Program at the Official Website.
Full Article: Carb Cycling For Weight Loss Reviews 2022: Does it Really Work?
3. Eat Mindfully
Eating slowly is important for controlling your body weight. So, you have to pay attention to how you eat your food every day.
Some of us have a habit of eating food while working at the desk, watching TV, and sitting in the car.
Check out some mindful eating techniques.
You should eat slowly and take a bit more time to chew your food properly. Your brain needs time to identify the signals.
Sit down at your dining table while having your meals.
Avoid distractions- Do not switch on the TV and laptop. Avoid using your phone during your mealtime.
Choose healthy foods that nourish your body and make you feel full for long hours.
4. Take Apple Cider Vinegar Everyday
Hot apple cider vinegar can be included in your healthy eating plan. You may have heard about the different health benefits of drinking it. You should drink 15 to 30 ml of ACV every day to reduce your body weight.
It lets you avoid the increased feelings of hunger. Start with a small amount of diluted vinegar, and then you can increase the dosage. You may also have it with your salads and other dishes.
5. Try Intermittent Fasting
With a perfect Intermittent Fasting Formula, there is no need to stick to a strict diet chart. When your supplements and magic pills do not work for your weight loss goals, you can try out this formula. It provides you with the best diet protocol, which lets you reach your weight loss goals.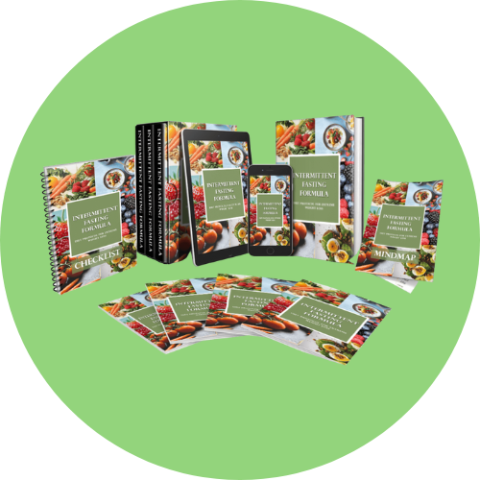 The innovative program has covered a range of topics
Protocols to lose weight safely
Definition and popularity of intermittent fasting
How intermittent fasting differs from dieting
Benefits of this fasting
A guide to abide by 16:8 fasting diet rules
A 24-hour protocol on Eat-Stop-Eat
Introducing intermittent fasting strategy into your life
Tips for obtaining the best results from fasting routine.
The program is available with a 60-day money-back guarantee. The best fact is that you will get a big discount, and the current price of the product is $7.
It is truly an affordable way to lose your body weight. You can create a healthy weight loss routine based on the guidelines.
Shop Intermittent Fasting Formula Program at the Official Website.
Full Article: Intermittent Fasting Formula Reviews 2022: Does it Really Work?
6. Balance Gut Bacteria
Your gut bacteria play a role in your weight management schedule. However, some types of bacteria can result in weight gain due to fat deposition.
To raise the level of beneficial bacteria, you should eat vegetables, fruits, and grains. 75% of your meals should include plant-based foods
Fermented foods are also effective at promoting good bacteria. For instance, you can eat yogurt, and other foods containing probiotics.
Moreover, prebiotic foods rich in fiber are best for your weight loss routine. Garlic, banana, barley, avocado, and chicory root are common prebiotic foods.
7. Have A Protein-rich Breakfast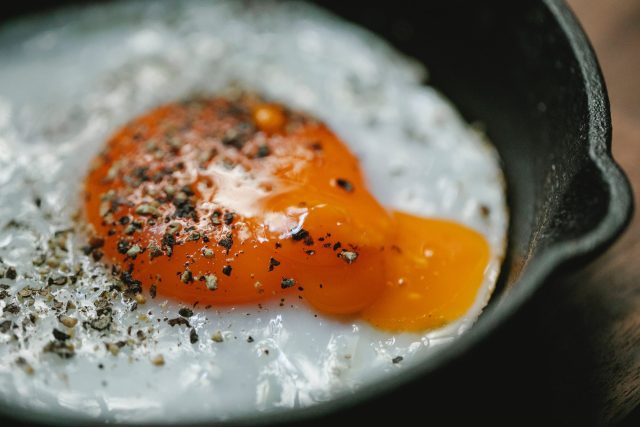 Start your day with a high-protein breakfast, as it will enable you to track the progress of your weight loss journey.
By increasing your regular protein intake, you can lose weight and control your appetite. It is also effective in controlling your daily calorie consumption. This protein-rich breakfast results in increased feelings of satiety and fullness.
Moreover, it stimulates the hunger-stimulating hormone. Scientific studies have proved that protein intake will decrease your belly fat gradually.
So, you can include eggs, oats, yogurt, peanut butter, and cheese in your breakfast.
8. Stay Away From Juices
Your blood sugar spikes up due to the regular consumption of fruit juices. The amount of daily consumption should not be higher than 100 to 150 calories.
Some drinks and beverages have a high amount of sugar. Use your juice bars to have a stock of vegetable and fruit juices.
You should avoid drinking cold-pressed juices and smoothies that do not have minerals and vitamins. Drinking these juices every day will add a large number of calories to your daily diet.
9. Try Doing Intense Workouts
HIIT stands for high-intensity interval training, and you can do HIIT workouts at your home.
According to researchers, these workouts let you fight against metabolic issues and diabetes.
However, you will also get weight loss benefits from these workouts. It is the best body weight burning strategy safe for everyone.
There are different options for trying out high-intensity interval training.
For instance, High Knee is an easy-to-do exercise to strengthen your leg muscles and increase heartbeats. Similarly, you can do Jumping Jacks by moving your hands up and down the head.
However, to make your HIIT workouts effective, you can buy BodyBoss 2.0 workout package. It includes a set of resistance bands.
There is no need to invest in bulky equipment. The package also comprises a free workout program to keep your body active.
10. Have Enough Sleep
Sleep deprivation is one of the major factors affecting your body weight. You should have enough sleep every night to control your weight.
Lack of sleep can result in an increased level of appetite. Moreover, it can increase the level of the hormone ghrelin, which triggers hunger. So, you should track how much sleep you have every night.
You should sleep 7 to 8 hours every night and set a sleep routine. Keep away from the source of distractions before going to bed.
11. Drink More Water To Lose Weight
There are several benefits of drinking water. For instance, your digestive system will work smoothly, and you will be free from dehydration.
Drinking water can lower your appetite, as it makes you feel full. You can reduce weight by drinking the right amount of water before your meal.
Potable water helps you in replacing other drinks like sodas, which are not healthy. Alcoholic drinks should also be avoided to prevent your body from gaining too much weight.
12. Eat More Fiber And Whole Grains
Nutrient and fiber content in food is highly important for several reasons. It lets you feel full for a long period.
The best high-fiber foods include whole grains, beans, and berries.
So, replace wheat pasta, white bread, and other similar foods with fiber-rich foods. It is also a way to reduce your calorie intake.
Unrefined whole grains also contain several nutrients. The presence of fiber is effective in maintaining the health of your digestive system. You can reduce the risk of overeating with the right choice of foods.
13. Engage In More Aerobic Exercises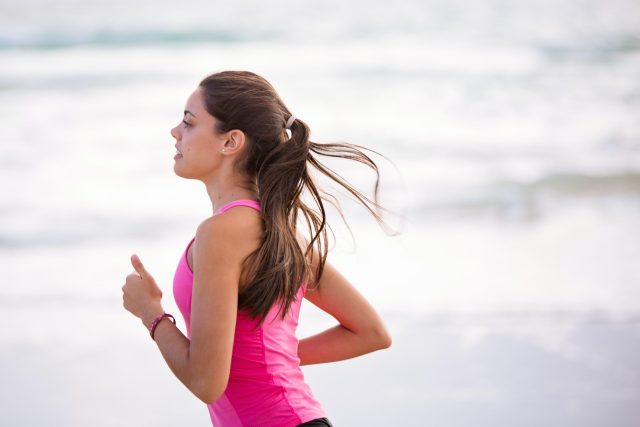 You may have joined a gym club to become a member. However, how much exercise should you do? Adults should do moderate exercise (especially aerobic exercise) for at least 2.5 to 4 hours every week.
There is no need to stick to your treadmill all the time. You can lift weights and use your rowing machine to avoid feeling bored.
14. Resistance Training
Long-duration cardio training and resistance training will help you in losing fat. That is what you learn from the Time Volume Training program.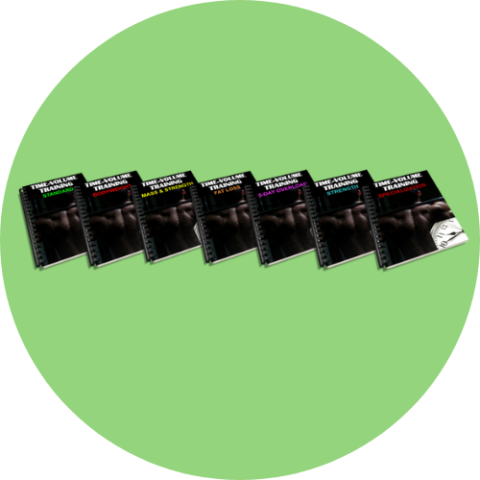 Let's illustrate this resistance training method:
A 15-minute block of time (10 reps)
Do a set of 3 reps- Take a rest for around 10 seconds. Repeat it again.
Continue with 3 rep sets- Take a rest of 10 seconds.
When you feel fatigued, you can take a rest of 20 seconds.
Repeat the 3 rep sets
The special method was created by Nick Nilsson. He has created 13 variations of muscle-building training.
Mechanical drop
Primary-secondary
Open and closed chains
Dumbbell and barbell
Hybrid TVT
Pre-exhaust
Shop Time-Volume Training Program at the Official Website.
Full Article: Time-Volume Training Review 2022: Does it Work?
15. De-stress Yourself Regularly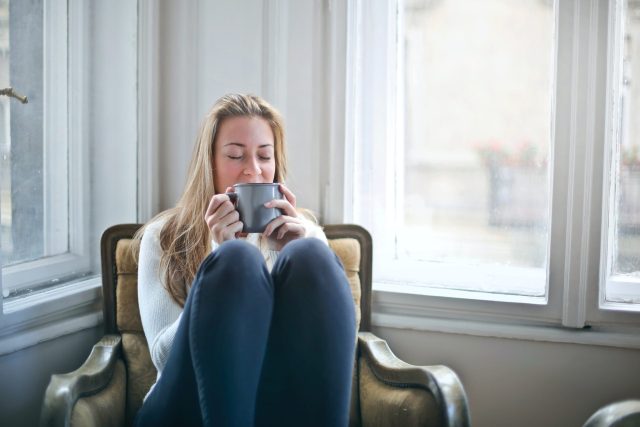 Stress is common for almost every human being. Everyone feels stressed for some reason. However, we choose different ways to manage stress. While some of us skip meals, others start overeating foods. It can result in heavyweight.
You can look for some ways to de-stress yourself. There is no need to mess with physical workouts and diet.
For instance, you can engage in daily meditation and entertaining activities.
It is also good to listen to pleasing music. You can read food journals to get innumerable benefits during your spare time.
Moreover, you should stick to your exercise routine. Your body and mind will feel good after relieving stress.
A Holistic All-in-One Approach in Losing Weight
You may have already tried out different weight loss approaches to reach your goal. You have also engaged a certified personal trainer to get guidance.
However, there is an all-in-one solution for your increasing weight. From the physical fitness guide to dietary instructions, everything is included in The Lose Your First 10 Lbs Workshop.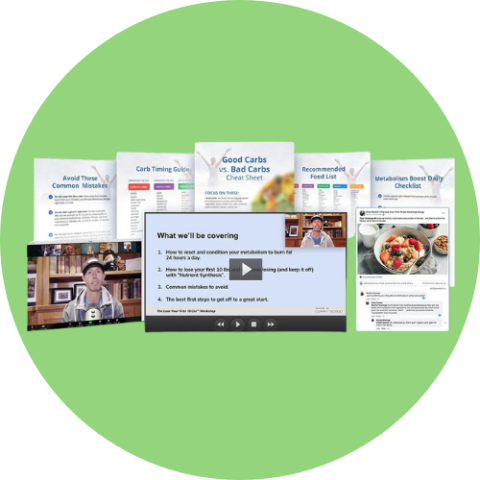 The 1-year money-back guarantee is one of the pros of this program. The big discount of 98% has lowered the cost to $27.
However, without consistency, you cannot lose weight with the workshop.
This weight loss program gives you a healthy and holistic way to shed your body weight. The workshop includes different parts-
It presents you with a list of foods. You need to mark the ones that you prefer.
A few guidelines instruct you on having the right foods.
Enjoy every meal at a restaurant and at your home.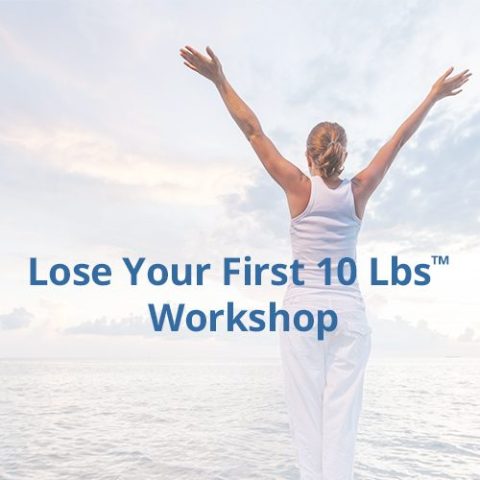 | Product Name | Form | Description | Price | Official Website |
| --- | --- | --- | --- | --- |
| The Lose Your First 10 Lbs Workshop | Digital Program | This high energetic popular fitness workshop offers you a video/slide workout and diet plan to reach fitness goals. | $27 (one-time investment) | |
There are also some free bonus offers with this program:
A cheat sheet- Bad versus good carbs
It is a precise way to show how to include good carbs in your food. You can promote the fat-burning process and maintain metabolism.
Avoid carbs that slow down the metabolic rate.
A carb-timing guide
You should know the right time to eat your food. Proper timing lets you burn fat throughout the day.
A 5-day jumpstart challenge
It is a systematic guide to dropping 3 to 5 pounds within a week. Every week you will lose more weight.
Mistakes reminder
You will find a list of several bad habits and mistakes that affect your overall health. You should maintain consistency to achieve success in your weight loss approach.
A daily checklist of metabolism boost
It is a strategy to be on track every day. As you have a busy schedule and cannot stick to complicated rules, this bonus will be helpful to you.
The foods list
As you have long-term weight loss goals, it is important to eat the right carbs. You will get a comprehensive food list of what you can eat safely without gaining bad body fat.
Shop Lose Your First 10 lbs Workshop at the Official Website.
Full Article: The Lose Your First 10 LBS Workshop Reviews in 2022
Conclusion
We have provided you with a helpful guide on how to lose 10 pounds in a month.
However, before taking steps, you should set your realistic weight loss goals. You can compare different weight loss products and solutions available in the market.
But, after reviewing them thoroughly, we have found that The Lose Your 10 Lbs Workshop is the best choice for your weight loss goals.
The program is safe for those who have chronic health issues, thyroid problems, and other complications. You can take care of your overall health with this program.
Click here to get First 10 lbs Workshop at a Discounted Price.
How To Lose 10 Lbs in a Month FAQs
I have eaten too much during the lunch break. Should I then skip my dinner?
Skipping meals is never good for losing weight. It stimulates appetite, and thus, you have a chance of gaining fat.
Moreover, you will lose energy as you have missed your meal. You may have some nutritious snacks between your meals.
Why should I have a food diary with me?
You should track your everyday activities for fat loss and weight loss schedules. Your body burns calories every day.
So you must record how a healthy meal benefits you in losing 10 pounds.
How much weight can be lost in a day?
You can lose up to 1 pound in a day.