How to Get Rid of Blackheads for Good: Complete Guide 2023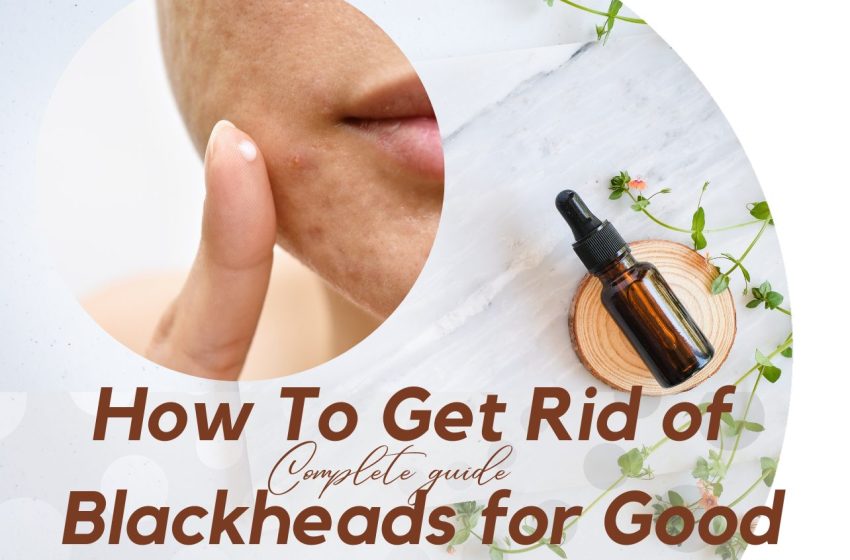 Taking care of your skin is an important part of being healthy, and shouldn't be considered only as an aesthetic thing.
The skin is the biggest organ in the body, and it's responsible for protecting us from infections, parasites, and other external threats.
Acne affects around 85% of young adults around the world, making it one of the most common skin conditions. The good side of it being so common is that we have a lot of options to treat it.
Some people try different kinds of treatments to get rid of blackheads, some will work better than others because there are different skin types.
People with oily skin tend to have more acne and blackheads than people with dry skin.
In this article, you'll find everything you need to know about blackheads so you can get rid of it for good.
How to Get Rid of Blackheads?
One of the most normal things is having blackheads, they start to appear when we're around 12 and never stop. Even being very common, most people don't know what blackheads are.
Blackheads are closed comedones, clogged pores with a mix of oils and dead cells that turns black after oxidizing.
What do Blackheads look like?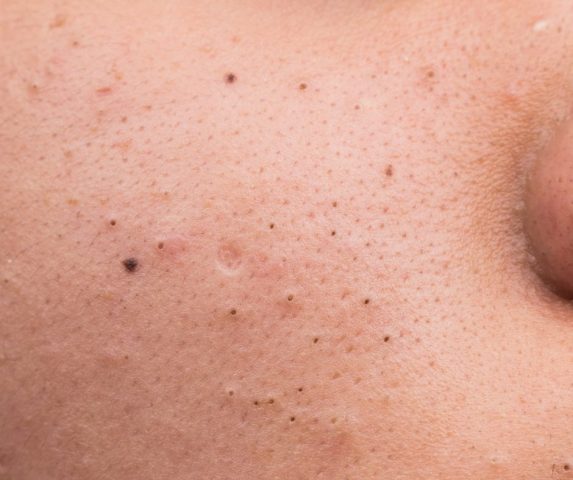 Blackheads appear on our skin without much notice, for people with excess oil on their skin the blackheads tend to be more numerous than for people with dry skin.
Since they don't cause inflammation blackheads are not supposed to cause any kind of pain or discomfort.
Due to that characteristics, the main feature of blackheads could be considered the appearance of black spots in places like the face, back, shoulders, neck, and arms.
What Causes Blackheads?
Pores are the small openings on the top of our hair follicles and extend all over the body. To protect the skin, the sebaceous glands produce natural oils that keep our skin moisturized.
Blackheads are nothing more than a plug formed by dead skin cells and natural oils inside the pore. When this plug reaches a certain size, it pushes through the skin's surface, getting in touch with the air, which makes it turn black.
How to Prevent Blackheads?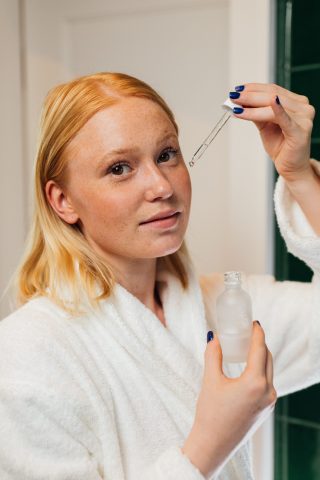 Unfortunately for us, there's no way to avoid developing blackheads. They're the consequence of two physiological processes, sebum production and the death of old cells.
Since those are natural reactions of our body, there's nothing we can do to completely avoid them. A good facial cleansing routine allied with proper skin products helps keep the pores unclogged thus reducing the formation of blackheads.
Risks of Not Treating Blackheads
The biggest problem with untreated skin is the possible consequences of the accumulation of oils, dead cells, dirt, and bacteria. This buildup of substances can clog the pores, causing inflammations and even infections that may require the use of oral retinoids.
For most people, a simple skincare routine is enough to get rid of blackheads. For others, a more punctual approach may be needed to avoid more blackheads to come up.
How to Treat Blackheads
There are many ways you can use to get rid of blackheads.
Exfoliate to get rid of dead skin cells
Exfoliation is one of the best resources to achieve healthy feature. When done properly, the dead skin cells accumulated on the outer layer of the skin are physically removed.
With no dead cells to clog pores, the skin will get a healthier aspect. Also allowing products to penetrate deeper.
Another option available is chemical exfoliation with products such as alpha-hydroxy acids (AHAs).
However, excess exfoliation may harm or irritate the skin, especially if done with harsh scrubs. You can also use one of the different types of skin brushes to help you.
Remember to always gently exfoliate to avoid redness and irritation, if needed use the aid of a skin brush.
Don't forget the alpha-hydroxy acids: Salicylic acid and Glycolic acid
Salicylic acid is an ingredient used in most acne treatment products it acts on the body by breaking the oil and dead skin cells that clog the pores.
Glycolic acid is one of the many alpha-hydroxy acids (AHAs) that are used in skin care treatments along with lactic acid, citric acid, and others.
Amongst the AHAs, glycolic acid is the one with the smallest and simplest structure of all, meaning its molecules penetrate the skin more easily that the others.
Both acids work as a chemical exfoliant, keeping the outer layer of your skin always fresh. Different skins will react differently to the acids, so if you experience any irritation you should interrupt the use.
Add Retinoids to your skincare routine
Retinoids are an option available only by prescription, they're a very reliable method to treat blackheads. By acting on the structure of the cells retinoids will not only improve acne, but also help regenerate your skin, and make it look younger.
However, it's important to know that at the beginning of treatment with prescription retinoids, you may experience a worse skin condition. But don't worry, the enlarged pores due to the retinoids will improve after a couple of weeks of use.
In office treatments
Sometimes no matter what you do those pesky blackheads keep coming back. For cases like this seeking the help of a board certified dermatologist may be the answer.
When in-office there are different things that can be tried to unclog pores and verify the health of your follicles. From manual blackhead extraction to chemical peels, your dermatologist will certainly find the best way to help you.
>>Related Article: How to Get Rid of Acne : The Complete Guide 2022
5 Best Products for Blackheads
We have a great number of options for acne treatments on the market. No matter your skin type, there is a product to help you get rid of those pesky blackheads.
| Product | Key Feature |
| --- | --- |
| | Top Consumer's Choice |
| | The Gel that Makes A Difference |
| | The Cleanser you can Trust |
| | Best Among the Ordinary |
| | The All-in-One Facial Cleanser |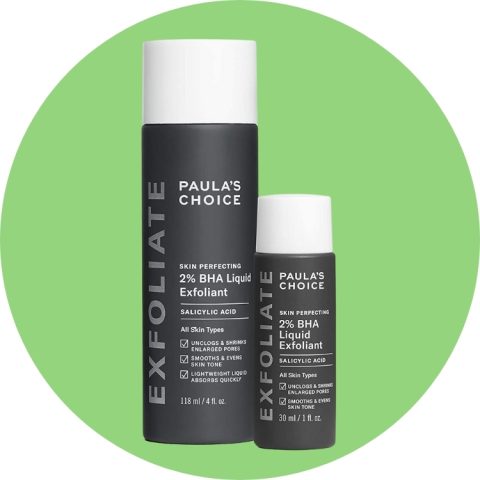 Having green tea and salicylic acid in the Paula's Choice formula, this liquid exfoliant is a good option to treat acne from excessive oil production.
Due to the high number of antioxidants, green tea is a natural anti-inflammatory and anti-aging substance. When allied to salicylic acid, it has the power to reduce enlarged pores and inflammations.
The salicylic acid in this formula helps the natural exfoliation process to happen, cleaning pores and minimizing fine lines. This product provides treatment, exfoliation, and anti-aging care all in one bottle.
2. The Gel that Makes A Difference: Differin Gel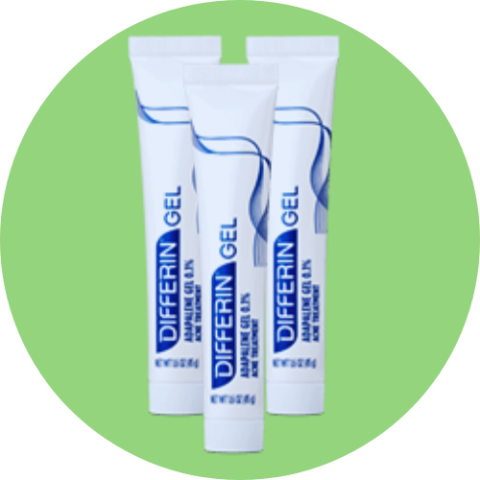 Differin Gel claims results can be seen in 12 weeks, restoring skin texture and reducing acne appearance.
This gel contains powerful retinoids that combat blackheads, and Its anti-inflammatory composition also reduces the appearance of whiteheads.
An important note about this product is that it can't be used by people allergic to adapalene.
Pregnant and breastfeeding mothers also need to consult a doctor before using it.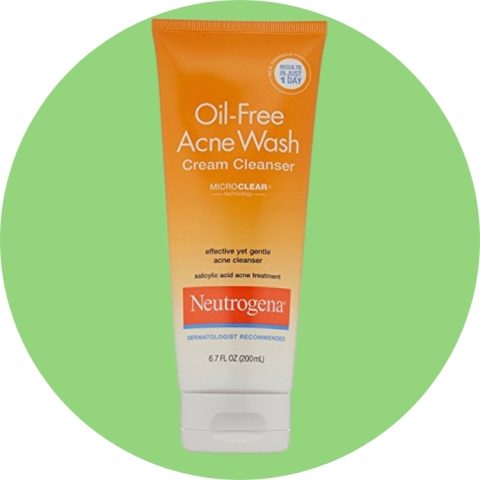 This Neutrogena product is a gentle cleanser ideal for people with excess oil production. Its refreshing formula provides a deep cleaning effect that also soothes the face and reduces irritation.
Its oil-free formula helps keep the skin hydrated, being a good option even for people with sensitive skin. This salicylic acid cleanser is ideal to remove bacteria, dirt, and oil and keep your skin always fresh.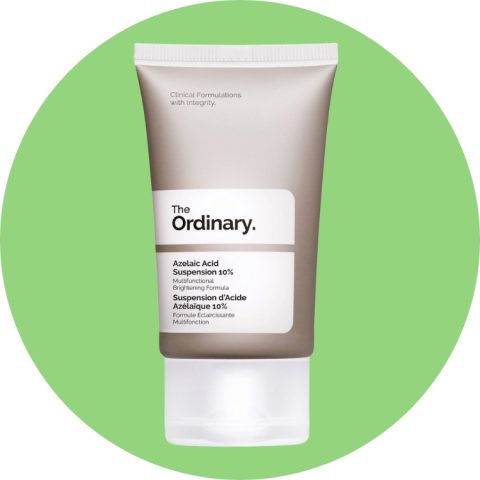 Redness and irritation are only some of the consequences of inflamed skin. One of the biggest benefits of
The Ordinary cream is its capacity of reducing the negative effects of different types of acne and rosacea.
Zelaic acid is derived from wheat and barley. It acts by cleaning the pores and acting as an antioxidant.
Due to its mild exfoliation capacities, this product acts to unclog pores, keeping your skin smooth and even.
This product can be found in the form of gel, foam, or cream.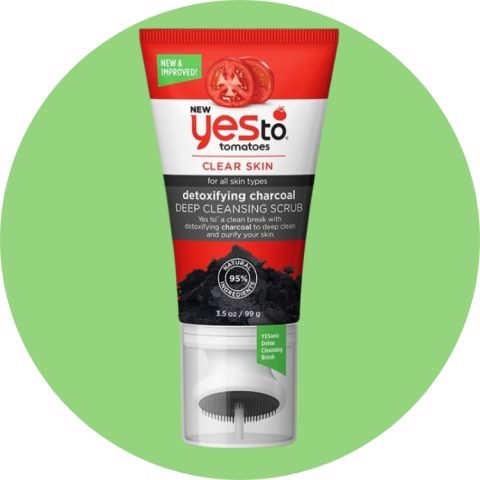 One of the best over the counter options, Yes To Tomatoes cleanser comes as a cream designed to be used on the face. Its curious ingredients provide a cleaner and brighter feature.
This cream has curious ingredients such as tomato extract and charcoal, but also the trustable benzoyl peroxide, and Salicylic Acid.
However, it also contains alcohol, which can be a little irritating for more sensitive skin.
Yes To Tomatoes Charcoal Facial Cleanser is also a good option for people who have acne outbreaks on the shoulders and back.
Conclusion
Everyone will have to deal with stubborn blackheads once or twice in life. Sometimes it will be easy, sometimes you'll need a little help. Regardless of your case, treating acne is important to prevent skin diseases and permanent scarring.
From the use of pore strips and skin care with aloe vera and coconut oil to chemical peels made in the office, there are many details that need to be addressed when picking your partner.
Not only for its possibilities but mostly for its proven effects, Paula's Choice SKIN PERFECTING 2% BHA Liquid Exfoliant is the best option to blackheads.
It helps the skin heal, reduce inflammation, and prevent outbreaks. Also, it improves the quality and health of your skin.
In other words, it delivers everything a skin care product should while being the solution for blackheads.
Click here to Get Paula's Choice Exfoliant at a Discounted Price
>> Related Article: 11 Best Acne Treatment • Top Acne Products Review of 2022
How to Get Rid of Blackheads FAQ
What is the best product to treat blackheads for oily skin?
Amongst the products to treat blackheads Paula's Choice is the best option. It's the only one that reduces the damage caused by UV rays and prevents the production of more oil and the appearance of comedonal acne.
It can be purchased over the counter and is a great affordable option to be added to your skin care list.
What is the best way to prevent blackheads?
Unfortunately, it's impossible to fully prevent the appearance of blackheads. The best way to avoid them is by keeping a good hygiene routine, drinking lots of water, and exfoliating regularly.
Can I extract blackheads at home?
Even though many people have the habit of removing blackheads at home this is something that shouldn't be done.
When we use our nails, fingers, or professional extractors we leave an opening for bacteria to enter our pores causing infections and inflammation. It's also recommended to avoid pore strips once they will only clean superficially.
Like this Article? Subscribe to Our Feed!
Vanessa is a mom of 3 lovely children and a software geek. Outside of her career as a health and wellness instructor. She enjoys writing and researching on topics such as finance, software, health and culinary.