9 Tips On How to Get Healthy Hair Naturally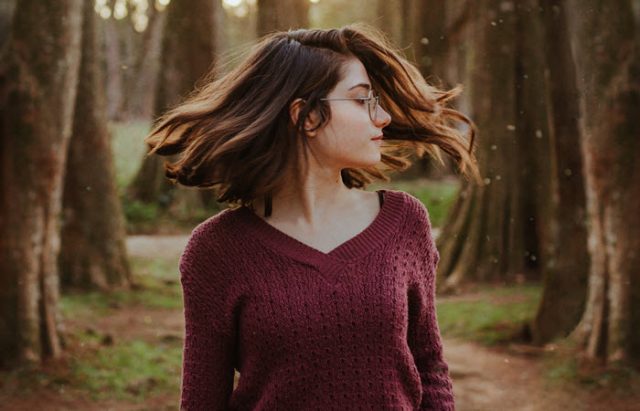 Who doesn't want Rapunzel-like long, thick hair? I'm sure almost every woman wants to have that kind of hair. After all, the hair is a woman's crowning glory.
Unfortunately, stress, pollution, poor eating habits, unhealthy lifestyle, lack of care, and smoking cause many hair problems, including hair thinning.
Following these simple tips on how to get healthy hair naturally can help you get gorgeous locks.
Eat a balanced diet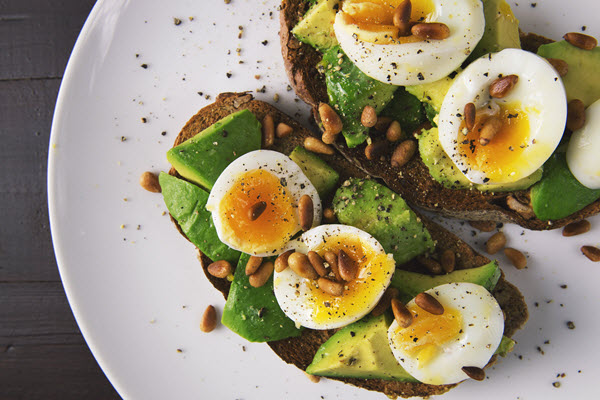 Eating a balanced diet rich in proteins, fats, carbohydrates, and minerals is critical for achieving healthy hair. Including egg in your diet will do wonders for your hair because it's a rich source of protein and biotin. Protein promotes hair growth and biotin protects your hair from damage.
Also, eating berries which are rich in Vitamin C helps to strengthen hair. You can also eat avocados regularly as they are a rich source of Vitamin E, which can help prevent hair loss.
See Also: The Nutrients for Healthy Hair You Should Have In Your Diet
Stay hydrated
Hair is made up of protein and water, and one-fourth of your strand is made up of water. Just as plants need water to grow, the hair also needs water to grow and stay healthy.
Drinking two to three liters of water every day helps to promote hair growth. It helps  nourishes the strands and makes them strong.
Dehydration or dryness in the body can lead to hair problems, including hair thinning and baldness. If one doesn't drink enough water, the strands lose their shine and become dry.
If you are subjecting your hair to too much heating elements, this can make your hair dry and frizzy.
Do meditation for healthy hair
The regular practice of yoga and meditation promotes the health of your hair. Hair loss generally occurs due to stress and anxiety.
Yoga and meditation stimulate the scalp by improving blood circulation. It helps increase the supply of oxygen to the scalp and reduce stress levels. Breathing exercises can also help detoxify the body and improve the blood circulation to prevent hair fall.
Sleep well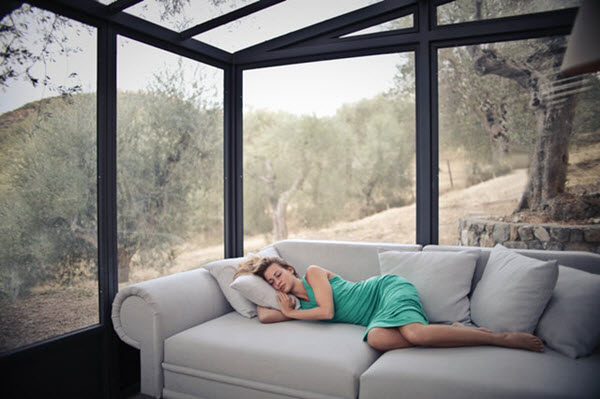 Improper sleep leads to many health issues, including a poor immune system, skin, and hair problems. Good sleep is required for protein synthesis, which is responsible for hair health.
During sleep, the body secretes a hormone called melatonin which is responsible for hair growth. A night of improper sleep leads to decreased melatonin, which leads to hair loss or baldness.
Lack of sleep also leads to increased levels of stress which is the major cause of thinning of hair. Therefore, it is important to sleep for 6 to 8 hours every day.
Use oils and masks for healthy hair
A good oil massage will do wonders for your hair.
A warm oil massage relaxes the mind, promotes sleep and reduces stress. Oils, such as coconut oil, jojoba, olive, mustard, almond, and avocado are excellent oils for hair re-growth.
An oil massage should be done twice a week, 30 minutes before taking a head bath.
Good hair masks keep hair healthy and speed up the growth of your hair. They enhance the blood circulation in the follicles.
These masks can be prepared at home with a few items available in your kitchen. You can make a fresh batch each time you need to use a mask.
Detoxify your hair
Spa detoxifies your hair by removing dirt and impurities. It also helps in strengthening hair follicles and nourishing the roots of the hair. It stimulates blood circulation and normalizes oil secretions as well.
Regular spas can also help in hair re-growth. They work wonders in addressing some hair problems like thinning, dandruff, damage, and dryness.
Hair spa makes the hair bouncy, shiny and smooth. One should take a spa at least once a month for healthy hair.
Skip hair bath
Shampooing your hair daily may dry your scalp out. Many shampoos contain sulphate, which reduces the natural keratin of the hair.
Hair produces a natural oil called sebum and shampoo tends to trap all oils. A little natural oil is fine to keep your hair healthy but regular use of shampoos may wash all your natural oils away, leading to thinning of hair and hair loss.
Hair should be washed twice a week with lukewarm or cold water.
Protect your hair using serum
Hair serum can be applied to both dry and wet hair. A serum protects the hair from UV rays, heat, and dust. It also improves the hair texture, making it soft, smooth, silky and shiny.
A serum can also be used to detangle the hair as it makes the hair smooth. You can use them instead of oils after a bath as they don't attract dust.
Perform pain-free combing
Combing straight hair is quite easy, but combing curls is a task. A wide-tooth comb is always good for detangling any hair type. This type of comb improves circulation and prevents hair damage and breakage. Also, avoid combing wet hair when wet.
Hair is the weakest when it is wet. Combing wet hair increases the chances of hair breakage. Hair can be detangled before taking a bath.
Conclusion
Hair can change your look and that is why it is important to take care of your locks. Also, health and length of hair are not achieved overnight; it's a game of patience. Make sure you keep following the above tips for a couple of days to see the best results.
See Also: 5 Things Your Hair Can Tell About Your Overall Health
Like this Article? Subscribe to Our Feed!
An Experienced SEO Professional with a huge passion for Digital Marketing AND Writing. Skilled in Search Engine Optimization (SEO), ORM, Email Marketing, Social Media etc.with a Bachelor of Commerce - BCom focused in Business/Commerce from CH. CHARAN SINGH COLLEGE OF EDUCATION & TECHNOLOGY SADARPUR, MEERUT. I love to write and share my knowledge.