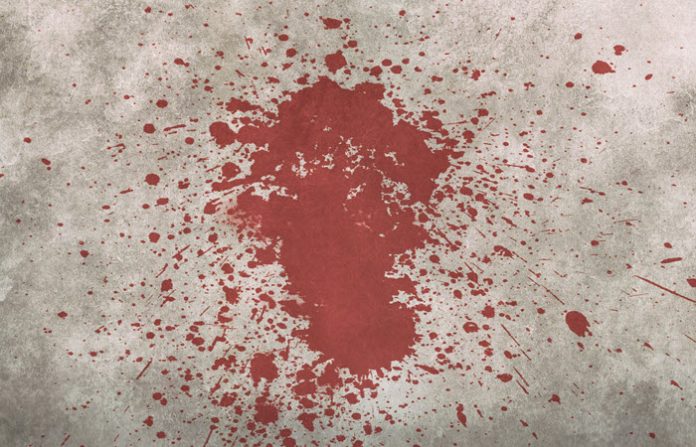 Many of us think that safe and proper cleaning of blood spills is as simple as taking a mop and a bucket of water mixed with bleach. But to tell you a fact, there is no simple thing about a blood cleanup.
Aside from the fact that it can be potentially infectious, blood is hard to clean because of its ability to attach tightly to the fabric and penetrate into porous materials. As such, a stain might look clean but has dangerous bacteria just beneath the surface.
The harm caused by blood led the Occupational Health and Safety Administration (OSHA) to publish the Bloodborne Pathogen Standard. The BPS is a set of guidelines that aims to protect workers against health hazards made by bloodborne pathogens.
OSHA Standard
The Bloodborne Pathogen Standard requires employers to comply with OSHA's guidelines and encourages them to create an Exposure Control Plans if it is highly likely that workers and employees will have contact with blood or other potentially infectious bodily fluids in the performance of their work duties.
Even though most workers and employees, such as those working in banks and financial institutions, do not perform duties in which there is an anticipation of contact with blood, employers should have the appropriate knowledge in case of bloody accidents.
In the guidelines, OSHA also demands employers to provide personal protective equipment such as gloves, gowns, masks, and eye protection.
Employers should implement the use of universal precautions, treating all blood, bodily fluids, and items contaminated with blood as potentially infected with HIV, HBV, and other pathogens. Vaccinations for hepatitis B should also be available within ten days of initial work exposure.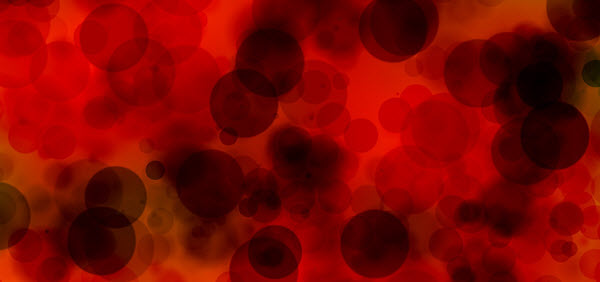 Employers Imperative
If you own a particular business, it is imperative that you follow the guidelines and regulations made by OSHA concerning biohazard waste. One way of being a good citizen is to comply with government regulations that put importance on the health and safety of everyone.
Materials Needed to Manage Minor Spills
Before you start the process of blood cleanup, you will need these materials:
Personal protective equipment
Registered disinfectant product that has a broad spectrum pathogen elimination
Biohazard bags
Biohazard labels
Brush and dustpan or forceps/tongs
Leak-proof sharps containers
And disinfectant wipes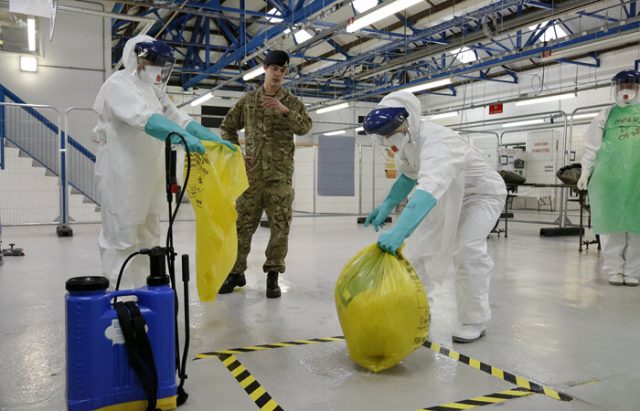 Here's how to clean a blood spill on a surface:
Equip
It is necessary that you equip yourself with the proper protective materials, such as gloves, gowns, masks, and protective eyewear to protect yourself from any splashing. Be sure that your protective wear fits comfortably and does not have any holes so that no pathogens can penetrate your body.
Remove
Use your available materials, such as a brush and dustpan or forceps and tongs, to remove sharp shards of broken glasses that could cut through your protective gear. Then, place each piece into a leak-proof sharps container and do not remove them with your hands.
First Cleaning
Cover the blood spill with cloth towels to absorb as much blood as possible. Keep in mind that the disinfectant will not work if the blood still covers the surface. Then, throw the towels in a biohazard bag.
Second Cleaning
Before you proceed with the second cleaning, make sure that there is proper ventilation in the room where the spill happens. Then, you can pour the disinfectant onto the surface and let it absorb for ten minutes. After that, scrub from the outside toward the center of the spill area with cloth towels. Again, discard the towels into a biohazard bag after the second cleaning.
Third Cleaning
Again, place some more towels and put disinfectant onto the surface of the spill. Then, put the towels in a biohazard bag and leave the surface to dry.
Dispose
Same as with the towels, you should dispose your protective equipment into a biohazard bag. Seal the bag and put it into a second container then label it. Call your local health department for proper disposal.
Decontaminate
You should use a registered disinfectant to decontaminate any reusable materials, such as brooms, dustpans, and buckets. Then, scrub the equipment and rinse it with water.
Check
Final checking is essential for you to be sure that your body is not contaminated. Check if there's any drop of blood splashed onto your shirt or your feet.
Wash Hands
Wash your hands thoroughly with water and disinfectant soap. You can also use disinfectant wipes.
Report
It is crucial that you fill out an incident report. Do this following any cleanup.
Takeaway
It is vital that you know how to clean blood spill in your workplace. It is one way of maintaining the health and safety of the workers and employees in your area. This guide can help you with that.
Like this Article? Subscribe to Our Feed!
Sofia Larosa is a freelance writer and blogger by profession whose specialty lies on lifestyle, investigative contents, and travel. Apart from writing, she is also an active advocate for anti-abuse campaigns against women. Sofia is also a big fan of forensic science and loves to read just about anything related to it such as blood cleanup, DNA sampling, pathology, etc.