15 Foods To Eat On A High Protein Low Carb Diet: Complete Guide 2023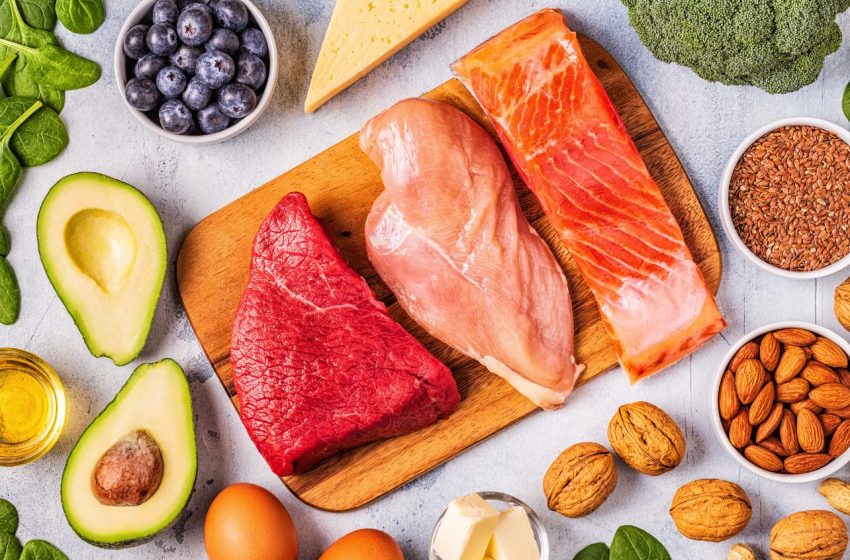 Often beginners find it overwhelming to eat only high protein low carb foods. Even though there is a wide variety of low-carb and protein-rich food, it is difficult to resist eating cauliflower rice, ice cream, bread, sweets, and many more.
Nonetheless, this high-protein and low-carb diet can make your plate filling and super satisfying. So, what do these high-protein and low-carb foods look like? This diet should contain at least an equal amount of protein, like a net carb.
This article will help you know everything about high protein and low carb diets. So, let us begin!
What Is a High Protein, Low Carb Foods Diet?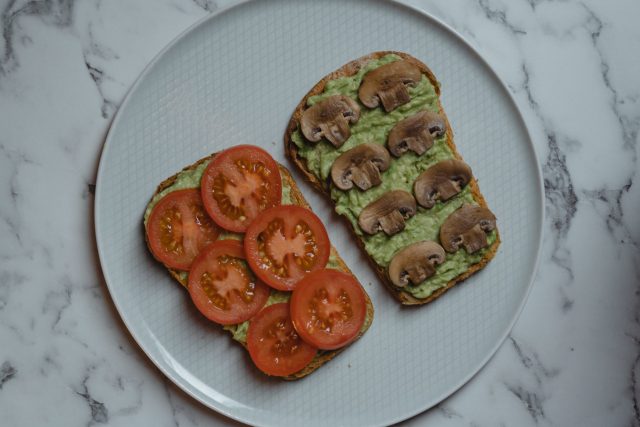 Every person needs to include a balanced diet in their daily regime. Consumption of an adequate amount of macronutrients is crucial.
Fats, carbohydrates, and proteins make macro-nutrients. These macro-nutrients are necessary for huge quantities to stay healthy and energetic.
However, if a person wishes to indulge in a weight loss program or change their body composition, they may need to lower their carb intake and eat more protein-rich foods.
High protein low carb diet plans include a restriction on the consumption of high-carb foods like bread and promotion of high protein foods like lean meats. Protein is a substantial component of the bone, muscle, skin, hair, nails, and organs.
Dietary protein plays a great role in preventing loss of lean body mass, promoting growth, and maintaining overall good health. We can get protein from both plant protein and animals.
Carbohydrates are the body's main source of energy. This can be both simple and complex. Simple carbohydrates consist of one or more sugar molecules.
The body absorbs simple carbohydrates more quickly than complex ones. On the other hand, complex carbohydrates have a longer molecular chain.
Benefits
The inclusion of high protein low carb foods may offer multiple benefits. These high protein low carb benefits include:
1. Body composition
Body composition comprises the percentage of bone, fat, muscle, and water in the body. Research suggests that high protein low carb foods have the potential to improve body composition.
2. Weight loss
Research suggests that protein-low carb foods can stimulate the body to lose weight. This is mainly because high protein food helps to keep people feeling fuller even with less quantity. Nonetheless, the results can visibly vary depending on several factors, including the exercise and total amount of calorie intake.
3. Blood Sugar
A high protein low carb diet can improve the average levels of glucose. Hence, people with type 2 diabetes may include a low carb and high protein diet to manage blood sugar levels.
4. Heart Disease
Low carb diet may be beneficial to improve heart disease. However, the long-term effects of protein low carb foods are still unknown. Besides, this type of diet is suitable for maintaining heart-healthy fat.
5. Bone health
An increased intake of high protein low carb foods than the average might help to reduce the risk of bone density loss and hip fracture, especially in older adults.
Drawbacks
This high protein and low carb diet can be beneficial for muscle building and weight loss. Most protein foods are high in saturated fat. However, it may carry some health risks.
bad breath
headache
constipation
heart problem
15 High Protein Low Carb Foods
1. Almond Milk
Unsweetened almond milk is a low carb diet and high protein food that is good for making a filling breakfast.
In addition, you can use it to make protein shakes, fresh fruit smoothies, or chia puddings. Per cup of almond milk serves 36.6 cal, 1.42 g carbs, 2.68 g fat, 1.44 g protein, 0 g sugar, 173 mg sodium, and 0 g fiber.
2. Baked Cheese Snacks
Tasty and crunchy baked cheese snacks are non-perishable low carb snacks. If you are someone who likes to munch on, this healthy alternative can surely satisfy your chip and cracker cravings. Plus, they are a great source of calcium.
Moreover, 1 oz of low carb snack can serve 170 Cal, 14 g fat, 11 g protein, 2 g carbs, 1 g fiber, 350 mg sodium, and 1 g sugar.
3. Sunflower Seed Butter
Sunflower seeds have a high nutritional value that is great to incorporate in a high protein low carb diet. You can include a spoonful of sunflower seeds as a snack or sprinkle them on different salads.
There is more use of sunflower seeds. Like peanut butter, sunflower seeds are also an excellent high protein food. Per ¼ cup of these seeds can provide 190 cal, 15 g fat, 6 g protein, 2 g sugar, 360 mg sodium, and 3 g fiber.
4. Canned Tuna
Tuna is ideal high protein low carb food that you can keep on hand. Only two ounces of this pure protein can be an excellent addition to prepare any meal and enjoy.
However, it is important to buy a low-mercury option if you want to relish regularly. For example, you can make a delicious tuna salad with lots of vegetables as its base or sandwiches.
Per 2 oz of this high protein and low carb food can serve 270 cal, 14 g protein, 0.5 g fat, 0 g carbs, 0 g fiber, 0 g sugar, and 230 mg sodium.
5. Flaxseed
Flaxseed is good for including in the high protein diet as it yields many benefits for heart health. They contain fiber and ALA that helps to manage cholesterol and lower blood pressure. It contains 170 cal, 13 g fat, 9 g carbs, 8 g fiber, 0 g sugar, 10 mg sodium, and 5 g protein.
6. Salmon
If you want to include high protein, low carb foods in your high protein and low carb diet, then fish can be your perfect choice. Fish contains brain-stimulating protein and essential omega-3 fatty acids.
Hence, fatty fishes like salmon provide heart-healthy fats and reduce inflammation and improve brain health.
Moreover, they are not only full of high protein and 11 g healthy fats, but per 3-oz serving can help you get 177 cal, 50 mg sodium, 0 g sugar, and 0 g fiber.
7. Lobster
Lobster is a rich source of lean protein that gives an impressive boost to the total calories. It is an excellent source of vitamin B12 as well as choline. Hence, it provides support to brain functioning.
You can enjoy this in your low carb diet by avoiding heavy dressings. Its 3-oz serving can offer 81 cal, 17 g protein, 0.5 g fat, 588 mg sodium, 0 g sugar, and 0 g fiber.
8. Greek Yogurt
There are different Greek yogurt available in the market. However, some of them have sweetened additions, and others with just lower-sugar sweeteners.
However, to make Greek yogurt suitable for a high protein low carb diet, look out for plain Greek yogurt containing only nine grams of sugar or even less.
This low carb food can serve 146 cal, 4 g fat, 20 g protein, 7 g sugar, and 0 g fiber per container of 7 oz.
In order to increase the fiber and protein intake of Greek yogurt, you can add berries or nuts to them.
9. Grilled Chicken
If you want to enjoy a lean protein low carb diet, skinless chicken is one of the best sources. It has less saturated fat than other meats.
As a result, people who just want to maintain a good and healthy weight can add it to their meals. You can make salads and sandwiches with grilled chicken.
Also, this high-protein food is perfect for plain eating with little or no condiments. You can get 140 cal, 3 g fat, 26 g protein, 63 mg sodium, and 0 g sugar and 0 g fiber per 3 oz of high protein and low carb food.
10. Grass-Fed Beef
If you want to increase your protein intake, include grass-fed beef in your high-protein and low-carbohydrate diet plan. Grass-fed beef is a rich source of omega-3 fatty acids but has low fat than other meats.
Each 4 oz of this high-protein food provides 157 cal, 7 g fat, 24 g protein, 72 mg sodium, 0 g fiber, and 0 g sugar.
11. Asparagus
Asparagus are vibrant green spears that are nutrient-dense, including protein, vitamin K and antioxidants. It is a great high-protein green to include on a weekly rotation. You may stir-fry them with a loaf of meat or tofu.
Otherwise, grill them with a drizzle of olive oil or cheese.
12. Eggs
Eggs contain not only high protein but are also a good source of vitamin D and choline. Vitamin D helps to increase bone health and tooth health.
An egg can provide 72 cal, 7 g protein, 5 g fat, 0.4 g carbs, 0.2 g sugar, and 0 g fiber. Therefore, this high protein low carb food is ideal for adding to your daily meals.
13. Chia Seeds
Chia seeds are one of the most nutrient-dense foods as they can absorb around 10x their weight when soaked in water. Hence, they are good for keeping you feeling fuller.
Plus, this high-protein food is also rich in healthy fats. You can add them to different preparations, including oatmeal, cereal, smoothies, salads, yogurt, sour cream, and much more.
These tiny seeds are also an excellent addition to the high protein low carb diet plan. Vegan people also use chia seeds as a substitute for eggs. Per 1-oz of chia seeds serving can offer 138 cal, 5 g protein, 9 g fat, 5 mg sodium, 10 g fiber, and only 2 g sugar.
14. Cottage Cheese
Cottage cheese is a great edible containing higher protein low carbs. You can use it to make an easy and filling breakfast every day. A 4-oz serving of cottage cheese contains 92 cal, 3 g fat, 12 g protein, 5 g carbs, 348 mg sodium, 0 g fiber, and 5 g sugar.
It is an ideal substitute for yogurt to reduce carb intake. Mix it with berries and granola bars to eat them as mid-meal snacks.
15. Plant-based Proteins
This type of protein source ensures you eat plain. There are different food groups. Some consist of animal products, while others are plant-based.
Depending on the source of protein, you can realize whether the foods will have a short or long shelf life.
You can follow a high-protein and low-carb diet by choosing the right plant-based proteins and other nutrients. Some plant products include quinoa, fermented soybeans, tofu, edamame, tempeh, and more. You can also stir-fry some of them with olive oil.
Foods to Limit
People who want to follow a low-carb diet should contemplate eating the foods mentioned below:
Bread and refined grains
Starches
Processed high-carbohydrate foods
Certain types of alcohol
Sugary drinks
Low Carb Programs/ Digital Guides
Here are a few guides you should rely upon to avoid eating less healthful meals.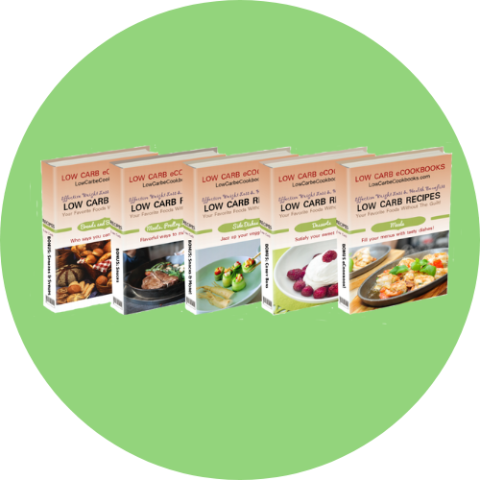 Nowadays, it isn't easy to take out time to plan and prepare meals. However, if you want to stick to your goals, you can do it in a fun way with fewer restrictions. Yes, that's possible now with this low carb e-book.
Although these books have low carb and B vitamin containing recipes, they still don't stop you even if you aren't following a low carb diet. This is also suitable for everyone on a diet, including diabetic patients.
In fact, even if you aren't on any diet, you can also enjoy these recipes and not put on weight. So, whether you need recipes for weight management, weight loss, or any other goal, this protein low carb e-cookbook is the best option you could get!
Shop Low Carb E-Cookbook at the Official Website.
2. Helps Reduce Appetite and Boost Metabolism: Half-day Diet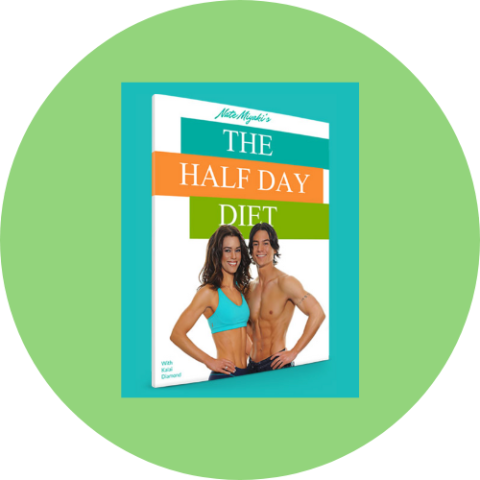 Following a complicated low carb diet can be extreme for the body. Low carb foods can make people feel hungry and drain energy faster. Also, people who follow a strict high protein low carb diet tend to gain weight more easily once they fall off the cart.
What if we tell you that this half day diet can help you play tricks with your body to lose weight while you munch on delicious and filling carbs every day?
Yes, Half Day is an extremely versatile plan that matches the dieting style of the ancestors and helps you naturally evolve your eating habit depending on your body's needs.
Shop The Half Day Diet Program at the Official Website.
3. Alternate Carb-Intake Diet For A Great Energy Boost & Weight Loss: Carb Cycling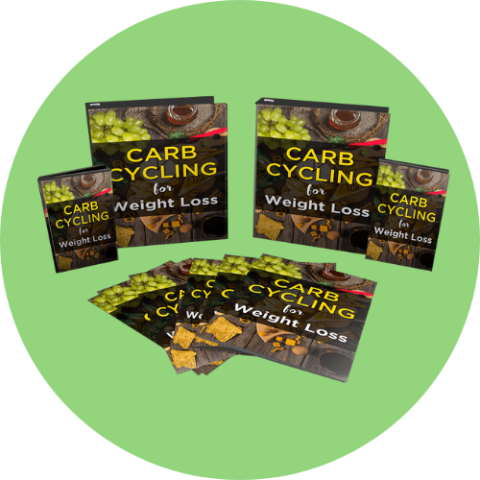 When looking for an effective weight loss program, which can accelerate the process, look no further than Carb Cycling. Now having a fit body is easy, and that too without sacrificing your yummy and delicious carb foods.
Of course, a keto diet is great but difficult to follow. This is because complete avoidance of carb food from your diet means you have to stay away from potatoes, rice, ice cream, and many more delectable foods.
You cannot just stay on protein-rich food and tasty protein powder. As a result, Carb Cycling For Weight Loss has come up with the ultimate weight loss guide for those who want to get the result faster!
This can be your secret weapon to manage blood sugar and hormonal level and increase energy levels.
Conclusion
High protein low carb foods are important for our body to manage a healthy weight and manage blood sugar and cholesterol levels. Protein and carbs are essential macronutrients that stimulate energy levels and promote good health. A protein-low carb plan helps to improve body composition by facilitating weight loss.
Besides, protein low-carb foods consist of heart-healthy monounsaturated fat and other nutritional sources beneficial for the body. This type of diet consists mainly of animal protein. If you want to lose weight without any worry, take the help of the guides mentioned and bring a change to your diet!
High Protein Low Carb Foods FAQs
What does scientific research say about low carb diets?
There has been research on the protein low carb diet to lose weight and gain muscle. Eating low carb meals for the short term may not be a problem. However, if someone does it for an extended period, health problems can be a matter of concern.
What are the risks of low carb diets?
The potential risk of high protein low carb diets include:
Kidney problem
Cardiac contractile
Cancer risk
Osteoporosis
Can vegetarians and vegans go low-carb?
Yes, vegetarians and vegans can also follow a low-carb, high-protein diet. There are lots of starchy vegetables, fermented soybeans, non-starchy vegetables, and other plant-based food.
Like this Article? Subscribe to Our Feed!
Vanessa is a mom of 3 lovely children and a software geek. Outside of her career as a health and wellness instructor. She enjoys writing and researching on topics such as finance, software, health and culinary.