7 Remedies for Heel Pain: Complete Guide to Treating Plantar Fasciitis 2023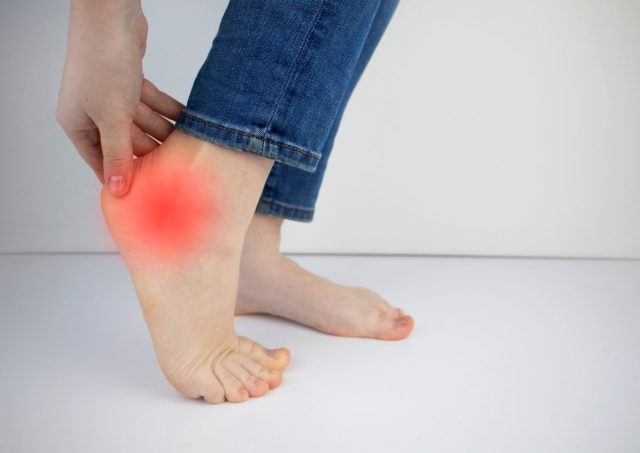 Where your heart is, your feet will direct you. As a famous Irish proverb says, our feet carry us for almost our entire life, leading us to our destination.
From the moment of our first steps until the present, we have complete freedom to act as we like. We can stroll through the park and then rush to the shop, all made possible by our feet.
There are around 100 tendons in your foot and ankle, 26 bones, and 33 joints, and the heel is the largest bone.
As the bodily part furthest from the eyes, feet are frequently neglected, even though they are prone to abuse and overuse. Causes of heel pain are plenty, so it is common and may be experienced by everyone.
What is Heel Pain?
The American Podiatric Medical Association (APMA) has observed an upsurge in reports of heel pain from individuals confined to their homes during the COVID-19 epidemic.
Once you misuse or harm your heel, you can develop heel pain which is a common foot and ankle condition. This can be mild or disabling, affecting your daily activities.
Heel pain can be triggered by anything that causes a lot of strain and pressure on your foot. It typically happens where the Achilles tendon attaches to the heel bone, either just beneath or below the heel.
Sometimes, the heel's side may be affected too. Your medical history can help point out the exact reason for your heel pain.
How to spot a Heel Pain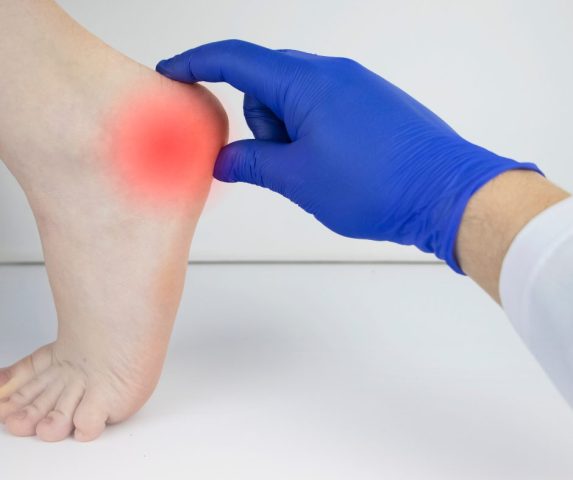 Heel discomfort begins gradually and worsens with time. However, the pain may be very sharp if there is a tear. The injury may have made a popping sound, and the patient will feel discomfort immediately.
A person should see a physician or consult with orthopedic surgeons if they develop heel pain and it lasts more than a week or if other symptoms continue.
Symptoms of Heel Pain
Symptoms
Severe pain with swelling near the heel
Stiffness, tenderness, numbness, or tingling in the heel
Fever
Discoloration (bruising or redness)
The bony growth on the heel
Having trouble walking as usual
Difficulty tiptoeing or bending the foot downward
Pain after getting up from a lying-down or seated position
Medical professionals will evaluate your symptoms and perform a physical examination. X-rays may also be conducted to look for joint injury, bone fractures, arthritis, and bone alignment.
Sites of Heel Pain
Certain locations can develop heel pain. These could have various underlying causes and treatments:
At the bottom of the heel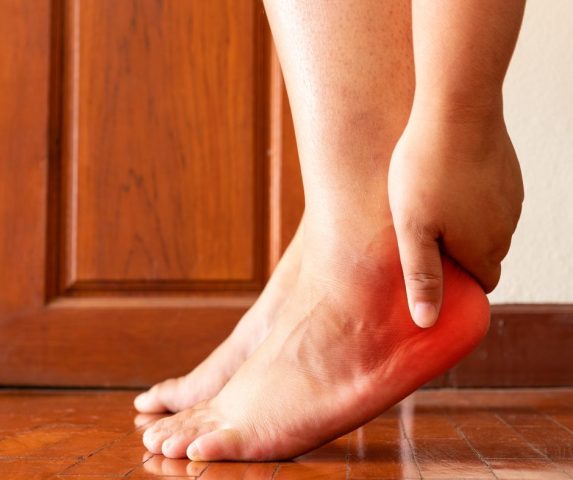 This might hurt when the tissues are damaged or torn by excessive pressure, which causes inflammation.
On the back of the lower leg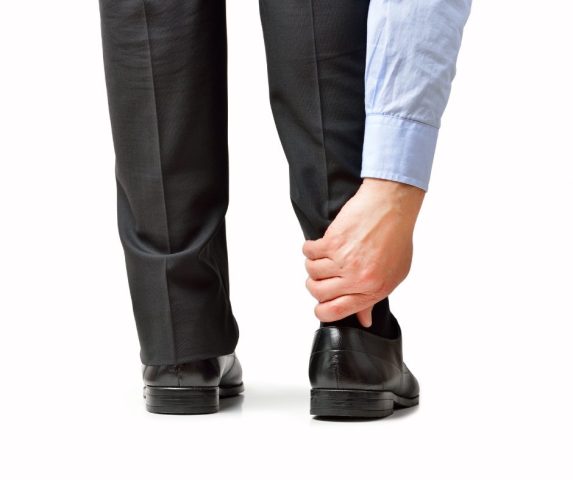 Repetitive tension, such as from tight calf muscles or unexpectedly increased exercise activity and intensity, may cause pain in this tendon.
Side of the foot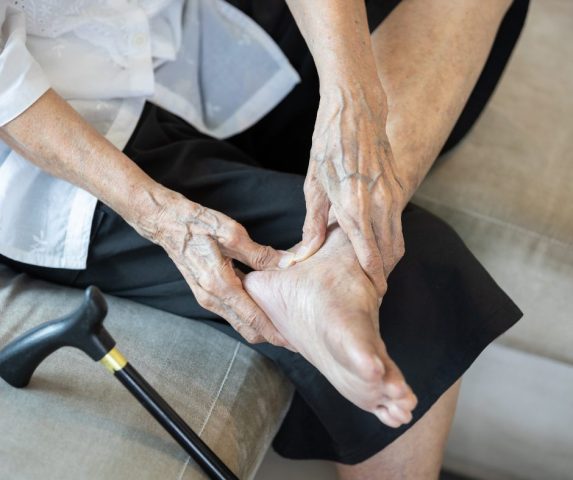 Medial foot pain affects the inside edge of the foot, while lateral foot pain affects the outside of the heel or foot. Stress fractures, sprains, TTS, and other conditions can cause it.
What are the Causes of Heel Pain?
Precautions can be taken to avoid heel pain. The list of causes of heel pain is provided below.
Achilles tendonitis
Achilles tendonitis develops when the tendon connecting the calf muscles to the heel gets sore or inflamed from overuse injuries.
Ankylosing spondylitis
Your spine is largely impacted by this type of arthritis. It causes severe vertebral inflammation, potentially resulting in disability and persistent pain.
Bursitis
Bursae or fluid-filled sacs become present in your joints. They surround the regions where muscles, tendons, and skin touch bones.
Fracture
A complete or partial break in the continuity of bone tissue is known as a bone fracture. This condition is regarded as an emergency because of the broken bone.
Plantar fasciitis
When your feet are subjected to excessive pressure, the plantar fascia ligament is damaged, which results in discomfort and stiffness.
Sprains and strains
Body ailments like sprains and strains are frequently brought on by physical activity. These wounds are frequent and can be mild or severe, depending on the situation.
Reactive arthritis
Reactive arthritis is a disorder that primarily affects the knees, feet, toes, hips, ankles, and other joints, causing them to become inflamed.
Osteochondroses
A group of conditions known as osteochondroses impairs the developing skeleton. These conditions are brought on by the developing growth plate and the nearby ossification centers growing abnormally, getting injured, or using them excessively.
Tarsal tunnel syndrome
A problem with the tibial nerve can cause inflammation and pain. The recovery period for tarsal tunnel syndrome can take up to 6 months.
Bone spurs
Also known as osteophytes, they are hard bumps on the end of bones. They can occur on other joints in the skeletal system.
>>Related Article: What Causes Joint Pain and How To Get Rid of it: Complete Guide 2022
Treatment for Heel Pain
Heel pain is treatable once it is properly and promptly addressed. Check which works best for you:
Anti-inflammatory foods
The potent anti-inflammatory benefits of some substances, like turmeric, ginger, cayenne pepper, and cumin seeds, are well recognized.
These foods have polyphenols and natural antioxidants that function as protective elements and can help lower inflammation levels.
Natural remedies
The following natural remedies can be found in the comfort of your home:
Ice pack
Consider performing cold fomentation if you're looking for quick, effective relief. A fantastic technique to reduce pain and swelling is to place an ice pack on the injured area for a short period.
Alternatively, you can also use a towel to wrap your heel.
Essential oils
Due to their anti-inflammatory qualities, using essential oils can help alleviate pain. Additionally, coconut oil works as a natural moisturizer to soften your heels.
Among the most well-known essential oils for reducing inflammation are eucalyptus, fennel, lavender, orange, rosemary, sesame, thyme, and bergamot oil.
Epsom salt bath
Magnesium sulfate is the only component of Epsom salt. Dip your feet into some Epsom salt-infused water. Use it to lightly massage your heels as well.
Flaxseed oil
Alpha-linolenic acid, an omega-3 fatty acid that fights inflammation, is abundant in flaxseed oil. You can use it for a warm towel wrap.
Exercise
Exercise maintains muscles, tendons, and ligaments strong and flexible. Exercising regularly might ease heel pain. These exercises will help you:
Standing calf raises
Face the wall. Place the foot with the sore heel in front of the other foot. Maintain the front knee bent and the back leg straight, with the foot firmly on the ground. When you feel a stretch in the lower leg's calf muscle, move the hips closer to the wall.
Band-assisted ankle flexion
Place one leg straight and sit on the floor. Bands should be tied with one end around a solid object and the other around the top of the foot.
Repeat on both feet, flexing and extending at the ankle joint.
Rolling stretch
Take a chair and place your feet firmly on the ground. Put a ball or other object that can be rolled beneath the affected foot's arch and roll it around for two minutes.
Apparel Products
Footwear, or a lack thereof, may be to blame for the rise in heel pain, according to American Podiatric Medical Association (APMA).
It's crucial to pick quality footwear for your feet.
Wear shoes and other footgear that fit comfortably and offer adequate support. Foot supports like wedges and heel cups can aid with symptom relief.
Additionally, Orthotic aids which can be purchased over-the-counter or customized, are made to relieve heel pressure. For symptoms that are more severe, a walking boot may be required.
Here are the top recommended footwear for your needs:
9 Best Shoes for Plantar Fasciitis
| Product | Key Feature |
| --- | --- |
| | Top Consumer's Choice |
| | Best built-in arch support |
| | Best flip flops for plantar fasciitis |
| | Best for flat feet |
| | Plantar fasciitis best dress shoes |
| | Plantar fasciitis top-specific shoe |
| | Shock absorption-capable shoes |
| | Best sandals for plantar fasciitis |
| | Plantar fasciitis best custom orthotics |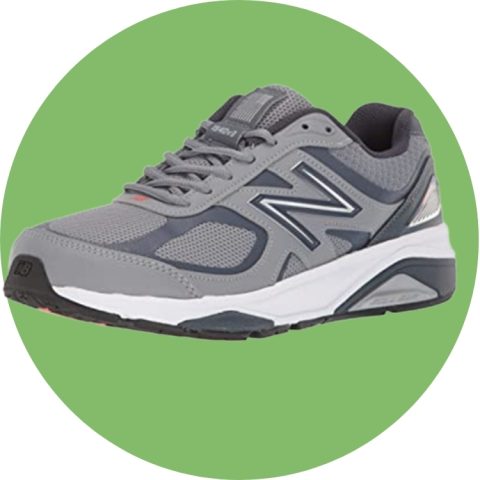 It offers comfort and stability by featuring two layers of performance with enhanced pain-free alternatives or a soft rebound.
It has Rollbar midsole technology that incorporates ENCAP to provide improved foot health and rear-foot movement.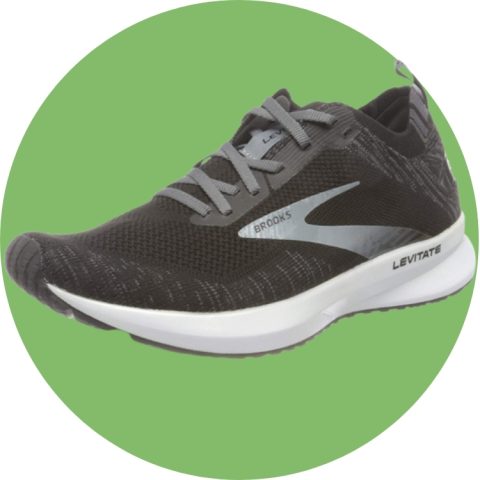 These running shoes are excellent for ultramarathon competitions as well as general training.
The best energy return foam is now better than ever due to the 20% lighter DNA AMP of the Levitate 4. This midsole technology lets your foot leap off the ground with each step for a quick, effective energy return!
3. Best flip flops for plantar fasciitis: Fitflop Iqushion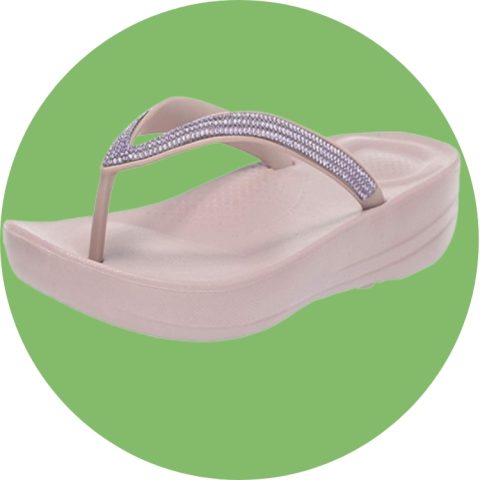 These biomechanically designed shoes are soft and flexible, and they have a sturdy rubber outsole with outstanding flexibility in the shape of a thong sandal.
It also features a micro-bubble foam footbed for further support and comfort with a premium cushioning and shock-absorbing function.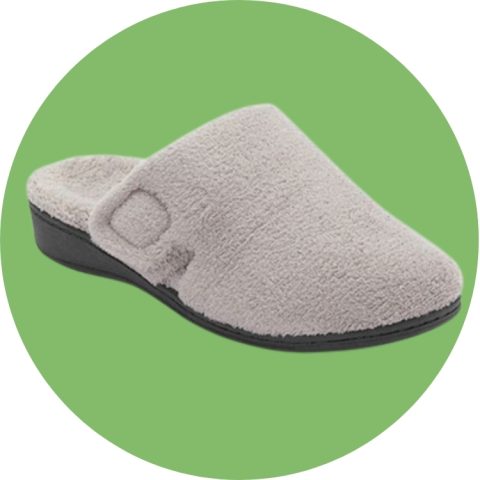 The Podiatrist-designed and high-end deep-heel cup and arch support will correct the stride and prevent overpronation.
The footbed's Ecofresh-treated treatment against odors is a plus.
5. Plantar fasciitis best dress shoes: Vionic Rechelle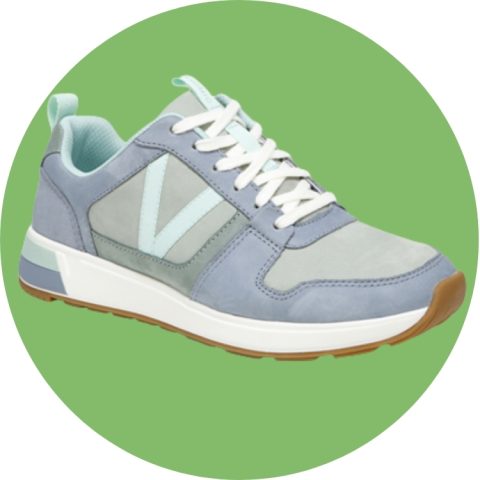 A retro-inspired, vibrant, and stylish heavy-duty sneakers made primarily for people with plantar fasciitis, surely you can rock the walls and meet your style!
A deep heel cup and enhanced stability are provided by the THREE-ZONE COMFORT design, which offers arch support and cushioning.
6. Plantar fasciitis top-specific shoe: Sperry Seaport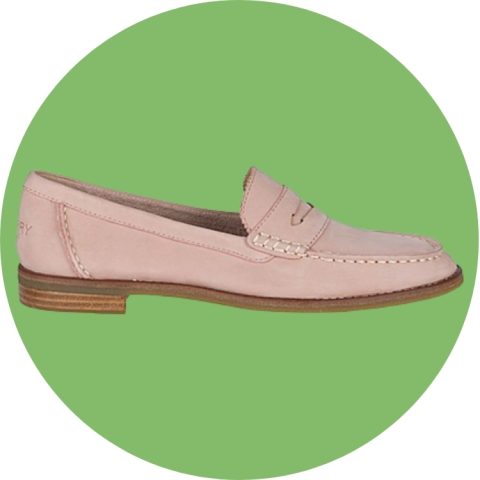 You will undoubtedly have the best overall experience with this pair of penny loafers. It will add more excitement while maintaining the design's modern aesthetic look.
You can spend the entire day on your feet thanks to PLUSHWAVE technology, which can bounce back with each stride.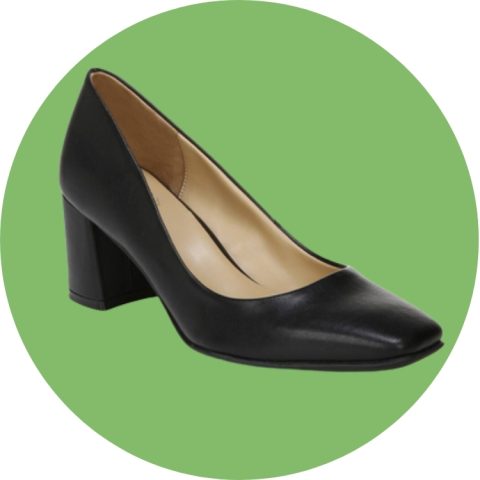 With 2.5-inch block heels, it combines high-end comfort with sophistication.
It has a synthetic material with a square toe and a non-slip outsole for better traction.
8. Best sandals for plantar fasciitis: OluKai Upena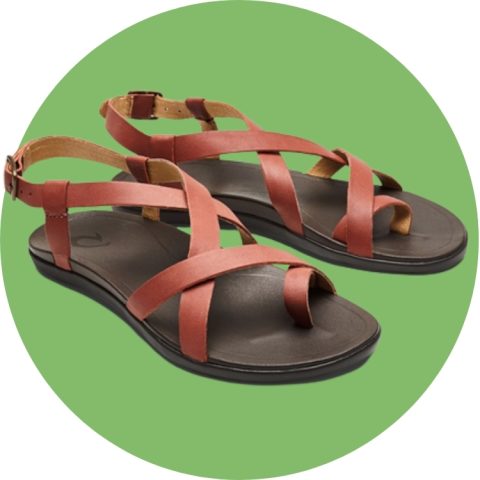 A classic and sophisticated strap style primarily made to treat heel pain. It has a comfortable microfiber interior and a superior full-grain leather design.
For a personalized fit, these shoes have an adjustable ankle strap and an antique buckle. The toe loop has a bonded construction as well.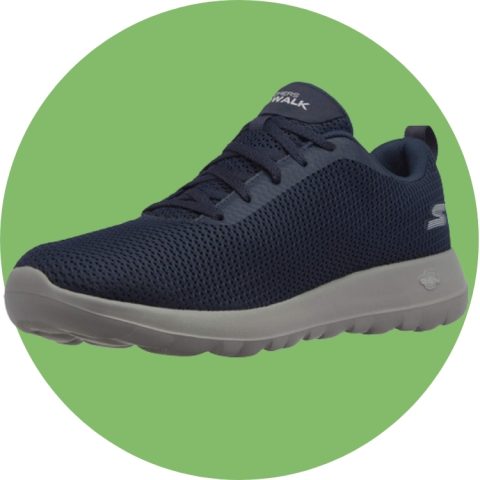 This lace-up walking shoe has a smooth design and practical padding that makes it user-friendly.
Better support and cushioning are supported by the Goga Max technology insole. The seamless air-mesh material and flexible inner rubber outsole are vital for keeping you comfy for long periods.
>> Related Article: 13 Best Shoes for Plantar Fasciitis • Top Product Reviews of 2022
Medications and Therapy
Medications are another way to treat heel pain. It can be an over-the-counter drug or a treatment prescribed by a health worker.
Taping
You can support the foot arch or heel with athletic or medical tape.
Pain relievers
Inflammation and discomfort are reduced by non-steroidal anti-inflammatory medicines (NSAIDs) and painkillers such as naproxen sodium (Aleve) and ibuprofen (Advil, Motrin IB, etc.).
Injections
Injections of steroids can reduce pain and swelling. They may be beneficial for bursitis and chronic plantar fasciitis.
Physical Therapy
Soft tissue adhesions can be removed with ultrasound therapy, physical therapy, and massage by wellness professionals. These remedies could lessen discomfort and inflammation.
Incorporating a diet and supplements rich in calcium, magnesium, vitamin c, bioflavonoids, Methylsulfonylmethane (MSM), Arnica, and Bromelain can help prevent heel pain.
Digital Program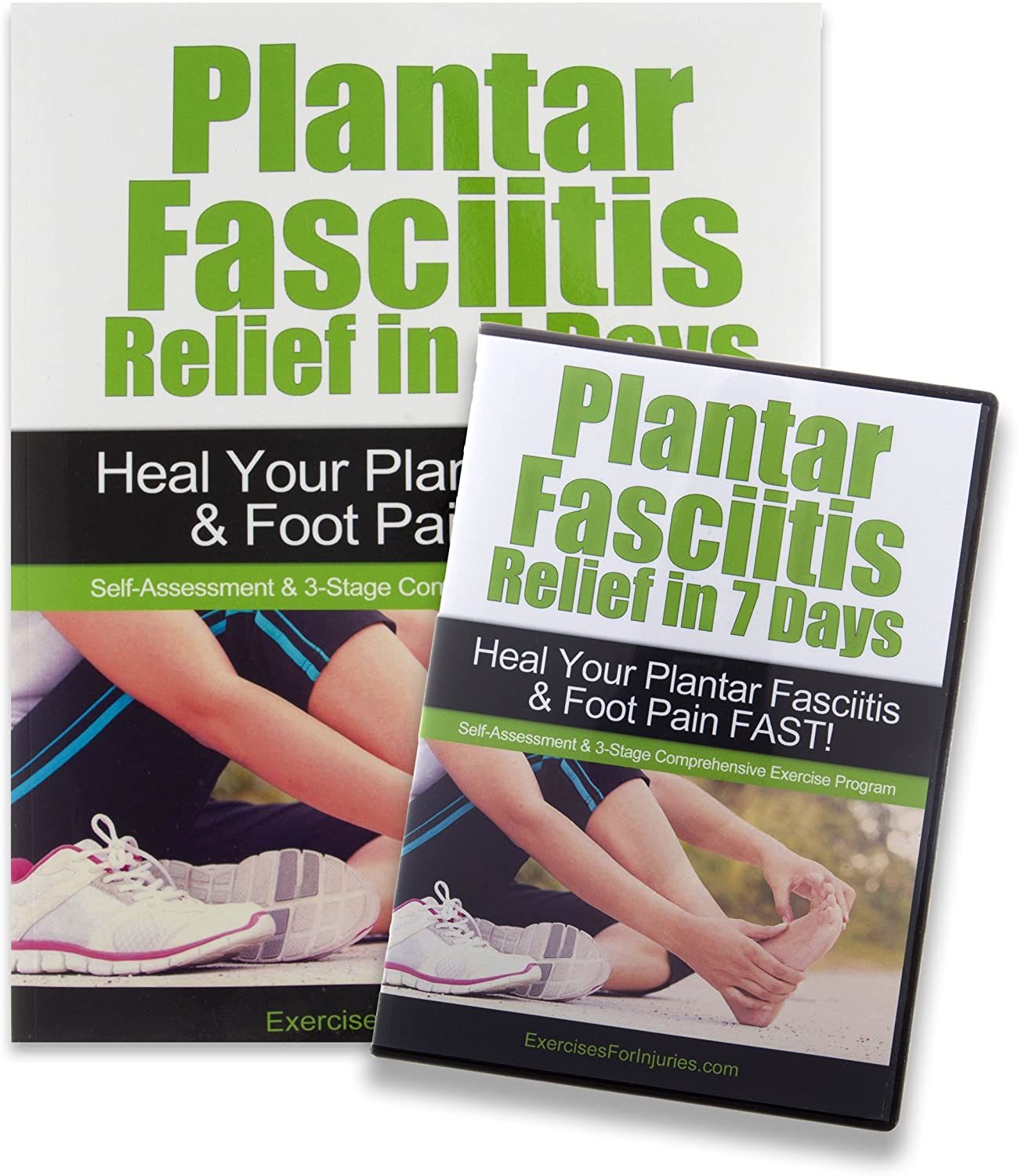 | Product Name | Form | Description | Price | Official Website |
| --- | --- | --- | --- | --- |
| Plantar Fasciitis Relief in 7 Days | Digital Program | Plantar fasciitis relief in 7 days is a targeted exercise program manual that offers gentle exercises that will speed up the healing process of painful feet. | One time payment of $27 or $47 | |
You are probably wondering what the best remedy is. You have chronic heel pain and can't afford to pay for a hospital bill.
The specially designed Plantar Fasciitis Relief Program has got you covered. It is written by a pain and injury specialist and has follow-along videos, lectures, and discourse.
The program offers a three-part exercise routine that effectively, quickly, and permanently addresses this heel pain by using several gentle exercises and motions. It targets the root causes of your heel pain symptoms without requiring pricey equipment or surgeries.
Shop Plantar Fasciitis Relief Program at the Official Website.
Full Article: Plantar Fasciitis Relief in 7 Days Reviews 2022: Does it Really Work?
Conclusion
Each step is significant. Without our feet, these steps would not be possible.
Heel pain is serious and should be given attention. Therefore, we must exercise caution and consider the health of our feet and heels.
There are several ways to address heel pain, including using footwear, drugs, supplements, and natural therapies.
The best way to treat your heel pain is through the Plantar Fasciitis Program. Once and for all in the comfort of your home!
Click Here to Get Plantar Fasciitis Relief Program at Discounted Price.
Heel Pain FAQs
Can plantar fasciitis affect the Achilles tendon?
The fascia, a connective tissue that extends between your heel and toes, becomes inflamed and causes pain in the bottom of the foot.
Plantar fasciitis risk factors include excessive Achilles tendon strain and tightness leading to Achilles tendonitis.
How do you treat heel bone pain?
Natural pain treatment methods include putting on an ice pack, massaging essential oils, enjoying an Epsom salt bath, applying flaxseed to the affected heel, and taking non-steroidal anti-inflammatory drugs (NSAIDs). Consuming calcium, magnesium, vitamin C, bioflavonoids, methylsulfonylmethane (MSM), arnica, and bromelain-rich foods and supplements.
Stretching and exercising keep ligaments, tendons, and muscles flexible and strong. Treat yourself by getting heel pain-friendly footgear and foot supports from the top-rated and recommended foot apparel.
How do you dissolve a heel spur?
Heel spurs are characterized by calcium deposit that stretches between your heel bone and arch. Orthotic shoe inserts, physical therapy, stretching exercises, cold compresses, and over-the-counter painkillers are all treatment options.
If all else fails, foot and ankle surgeons can always be at your service for a plantar fascia release surgery.