How To Treat Gum Disease: Complete Guide 2023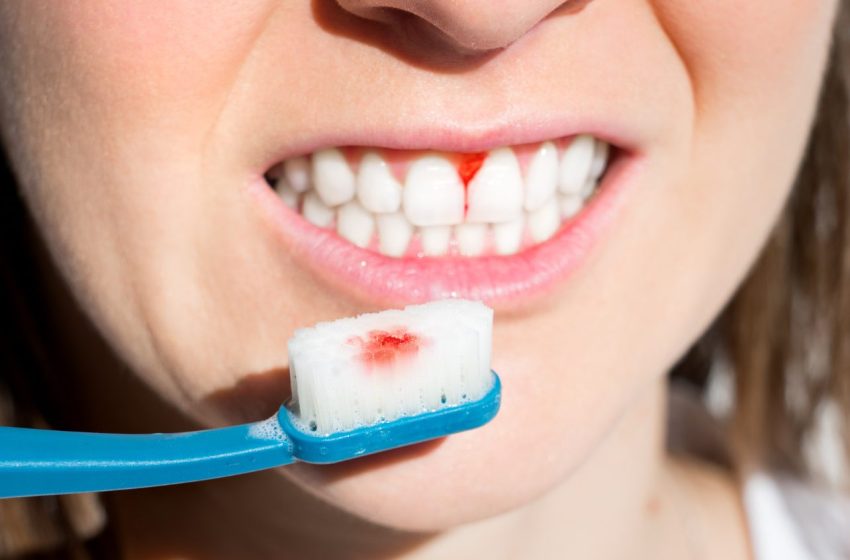 Dental health may not always get the spotlight it deserves. But, it has greater significance or implications than we can even fathom.
Oral microflora and health play a role in overall health. Dental conditions influence gastrointestinal health and your stomach's ability to fight infections.
Moreover, severe types like periodontitis are linked with systemic diseases like rheumatoid arthritis, obesity, and cancer. Thus, the extension of oral well-being in other health aspects implies a greater necessity to look deeper into gum problems.
Here, let's hop into a journey of knowing how to treat gum diseases, their types, symptoms, and prevention.
How To Treat Gum Disease: What is Gingivitis or Gum Disease?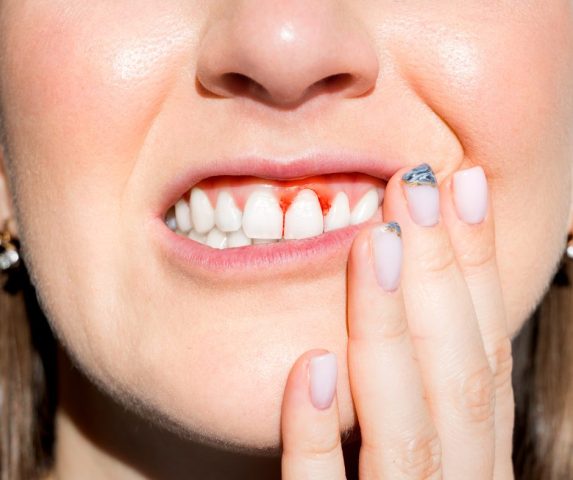 Gingivitis is a common gum disease that affects gums and teeth. This periodontal disease is of two types known as plaque-bacteria-induced and non-plaque-induced gingivitis. In plaque-induced gingivitis, people have swollen and bleeding gums with inflammation and pain.
Non-plaque-induced gingivitis, however, can be related to your overall health. Apart from bacteria or fungus build-up, other illnesses, allergic reactions, or interactions with foreign bodies can cause this problem. Nevertheless, irrespective of the type, you need to be extremely careful as they can cause loss of teeth.
Its Causes
The main cause behind this health problem is the building up of bacterial plaque between the teeth. The bacterial accumulation can also happen around a tooth. In other words, dental plaque is a kind of biofilm that easily accumulates on a tooth's smooth surface.
Things become worse when this build-up gets transformed into a hard calcified accumulation called calculus or dental tartar. This problem occurs if you do not remove plaque with daily brushing or the right oral hygiene methods.
Dental tartars or calculus form at the base of a tooth or at the point where it is connected to the gum. It features a yellowish-white shade, and only a dental hygienist can remove it with professional cleaning.
In more severe cases, plaque and tartar can make the cells and fluid reactive and result in an immune response. Further, this can destroy the gum tissue, also known as gingiva. If the gum tissue is destroyed, it will lead to the loss of teeth with time.
Some Other Reasons Behind Having Gingivitis
A medical history of certain health conditions can also be the reason behind the gum disease called gingivitis. People suffering from HIV, cancer, or diabetes are more exposed to the risk of this periodontal gum disease.
Further, certain drugs like anticonvulsants and steroids can lessen the production of saliva in our mouths. The reduced amount of saliva can stop us from having a healthy mouth. Further, it may affect the gum tissue and cause gum inflammation.
Also, smoking and age-related problems can cause gingivitis or advanced periodontitis, destroying the jawbone. A family history of this disease can also result in a higher risk of having gingivitis.
Risks of Gum Diseases
The Centers for Disease Control discusses some risk factors related to periodontal diseases. These factors increase the chance of having gingivitis or problems in your gums and teeth. The most common factor is negligence in maintaining good oral health.
Further, stress or a weakened immune system can add to the risks of affecting your gum and tooth. Also, a crooked tooth or defective filing and bridge can make you more prone to gingivitis. In addition, pregnant women or women consuming contraceptives have greater risks of developing this gum disease.
Its Types
Gingivitis is mainly of two types. One can have plaque-induced gingivitis or non-plaque-induced gingivitis. The plaque-induced one happens due to plaque accumulation, while the non-plaque-induced one occurs due to many reasons.
Nevertheless, some other types of gingivitis can affect your tooth. Those are:
Hormonal Gingivitis
Drug-induced Gingivitis
Nutritional Gingivitis
The severe type of gingivitis is periodontitis. This form deteriorates dental well-being.
Its Symptoms
The symptoms of gingivitis include deteriorating gum health. On the other hand, periodontal disease has many damaging diverse symptoms.
The most common sign is a lingering bad breath. Also, your gum can get swelled up and become red. Sometimes, there may be a pain in your gums, making it difficult to touch them.
In addition, you may have bleeding gum and face discomfort while chewing food. Further, there can be symptoms like loose or sensitive teeth. You will also notice changes in the way your teeth fit (malocclusion) or in the fitting of partial dentures.
Moreover, periodontal diseases damage the gum line and connective tissue holding the teeth in place. In its advanced stage, you can get exposed tooth roots and may suffer from tooth loss. Without proper treatment, this can damage the bone supporting your teeth.
Its Diagnosis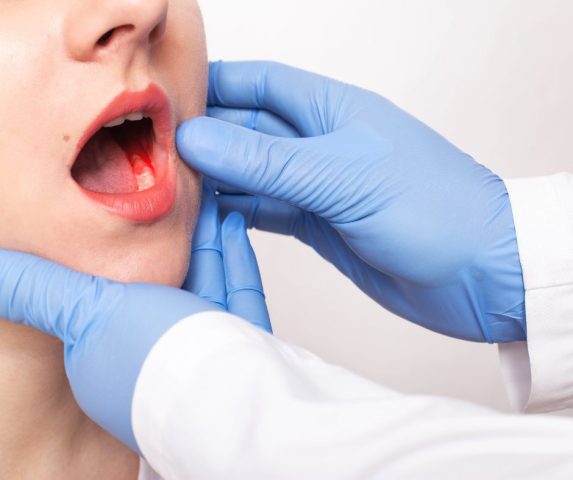 For performing diagnosis, doctors examine the health conditions of teeth and gums. The evaluation checks the presence of warning signs of gum disease.
But, a physical examination may not bring a specific diagnosis. National Institute of Dental and craniofacial research highlights using a tiny ruler (probe) to check the pocket depth of the teeth. Also, doctors use X-rays to assess the extent of damage, like bone loss in affected teeth areas.
Treatment for Gum Disease
Natural Remedies
There are good numbers of natural home remedies for gum disease treatment. You can use natural ingredients like aloe vera and sage as mouthwashes.
Also, you can use oils, including coconut oil, for oil pulling. For topical applications, opt for clove and turmeric.
Medications
Chlorhexidine treats plaque and inflammation of the gum. Other similar functioning medicines include tetracycline, doxycycline, and minocycline.
Dental procedures
Dental cleaning, a common technique, removes the build-up of plaque and tartar on the tooth surface. But hardened plaque needs deep cleaning like scaling and root planing.
This deep cleaning includes scraping away hardened build-ups (scaling). Also, it involves smoothening of rough spots on teeth (planing).
Apart from these non-surgical treatments, there are surgical ones like Flap surgery. This procedure involves surgically treating gum tissues and tartar removal. Flap surgery is a great option for improving the health of damaged teeth and gums.
Doctors use soft tissue grafts for gum recession or a weakened tooth root. Bone grafts replace damaged bones with fragments of your own bone.
For severe damage caused by periodontitis, doctors perform guided tissue regeneration and bone surgery.
Supplements
8 Best Supplements for Gum Disease
1. Top Consumer's Choice: Dentitox Pro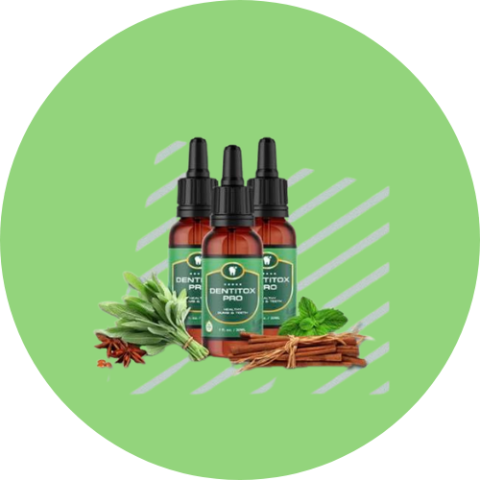 The Dentitox drops are an expert concoction for improving the health of gums and teeth. It contains extracts from neem, sage, cinnamon, peppermint, elderberry, and licorice. Further, it has xylitol, vitamins, and minerals.
The supplement contains a registered trademark that ensures safe and FDA-approved production. Dentitox is available in a single bottle and packs of three and six.
The rich blend of ingredients causes the strengthening of gum tissue. This treats inflammation, redness, and swelling.
So, this concoction sounds perfect for the treatment of gum disease. Also, to keep teeth healthy, you can use Dentitox.
Shop Dentitox Pro Drops at the Official Website.
Full Article: Dentitox Pro Reviews: Does it Really Work
2. Best Dental Program for Preventing Gum Disease:

Gum and Teeth Fortifier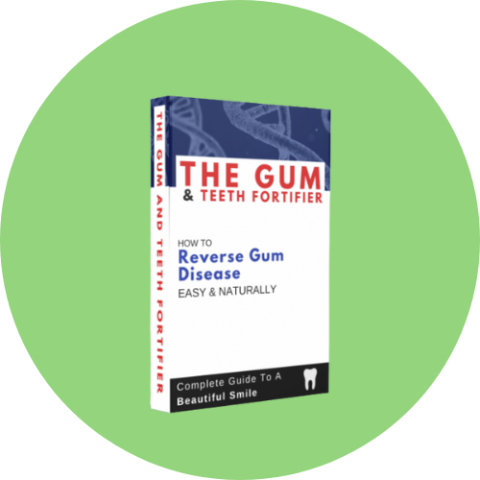 Gum and teeth fortifier, a digital guide, is an aid to rejuvenating dental health. The said guide brings you biohacks to guarantee the all-around goodness of gums and teeth.
For ensuring oral well-being, the guide presents strategies for preventing oral diseases, strengthening oral tissues, and improving immunity. By reading the bio-guide, you can promote dental wellness without medicines or costly surgeries.
Shop Gum & Teeth Fortifier Digital Guide at the Official Website.
3. Best for Stronger teeth:

DentaFend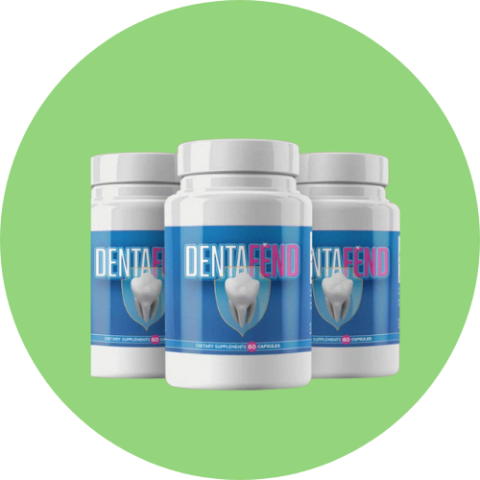 DentaFend is a natural formulation for improving oral health and preventing mouth diseases. The said supplement contains aloe vera, oat bran, and black walnut, to name a few.
The product has been manufactured, maintaining the guidelines of the FDA and GMP. DentaFend comes in capsules and is available in three different packs.
The scientifically-approved formulation ensures the removal of harmful bacteria. And thus helps in treating bad breath and plaque buildup.
Besides, the supplement strengthens gum health. Most impressively, the product's activity of improving the immune system prevents the chances of mouth diseases.
Shop DentaFend Supplement at the Official Website.
Full Article: DentaFend Reviews 2022: Does it Really Work?
4. Best Vitamin for Oral Health Supplement:

Steel Bite Pro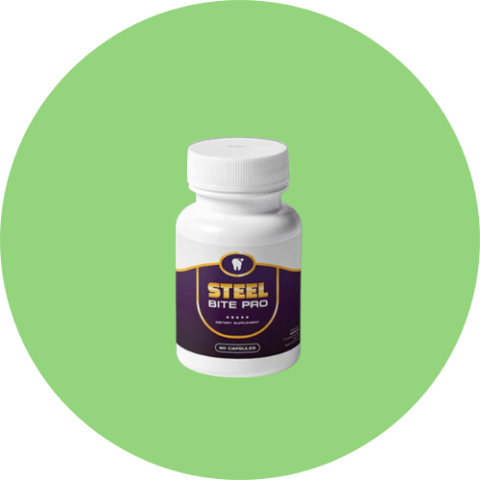 Steel Bite Pro presents a 100% natural solution for improving the health conditions of teeth and gum. The supplement contains berberine, milk thistle, beetroot, dandelion, chicory root, and grapeseed extract to name a few.
The supplement's constituents ensure safe and supreme oral health, thus becoming an apt formulation to carry the approval of the FDA. The product is available in capsules and supply packs of 1 month and 3 and 6 months.
The natural components contribute to a tight-knit system of ensuring good oral health. The product removes bad breath, treats bleeding and pain, and prevents plaque.
Also, the supplement improves gut health, which shares a close connection with the health of teeth and gums. Most importantly, Steel Bite strengthens the gum line that itself prevents oral health issues.
Shop Steel Bite Pro Supplement at the Official Website.
Full Article: Steel Bite Pro Reviews: Does it Really Work?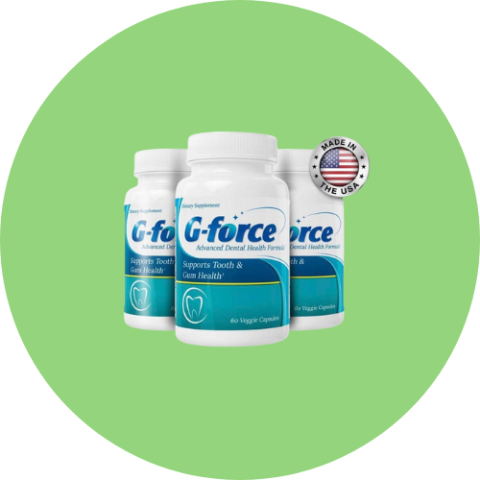 G-force can be branded as an amazing dental formula to treat bacterial oral diseases. The product's formulation contains chicory, dandelion root, yarrow flowers, zinc, and jujube seed.
Furthermore, the product carries the seal of approval from GMP and the FDA. G-force is available in capsules and three different supply packs.
The product's dental health formulation is specially designed for sensitive teeth. And thus, G-force treats problems like pain and bleeding that come from increased sensitivity.
Also, the components of G-force help in the detoxification of saliva. Detoxifying saliva aids in the protection of gum lines and teeth and also promotes the removal of bad breath. Besides, G-force prevents discoloration of teeth.
Shop G-Force Supplement at the Official Website.
Full Article: G-Force Dental Supplement Review: Does it Really Work?
6. Best For Dental and Mental Health:

ProMind Complex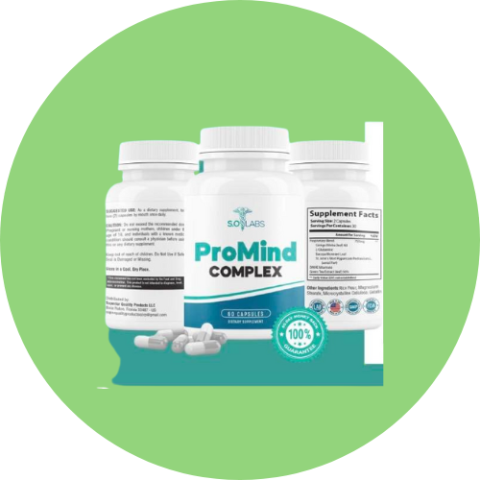 ProMind complex mainly acts as an aid for improving brain health. For bettering brain health, it kills mouth bacteria, which can enter the brain through the bloodstream and negatively impact brain functions.
ProMind comes in capsule forms and supplies packs of 30, 90, and 180 days. The product contains natural ingredients, including ginkgo Biloba and bacopa leaf extract.
Besides, ProMind contains vital amino acids. The blend of amino acids and natural components prevents oral diseases that can cause impairment of mental abilities.
Despite being an aid for bettering brain functions, the supplement targets the link between oral and cognitive health. And thus can be used for additional oral treatment.
Shop Pro Mind Supplement at the Official Website.
Full Article: ProMind Complex Reviews: Does it Really Work?
7. Best Overall Dental Health:

Dentivive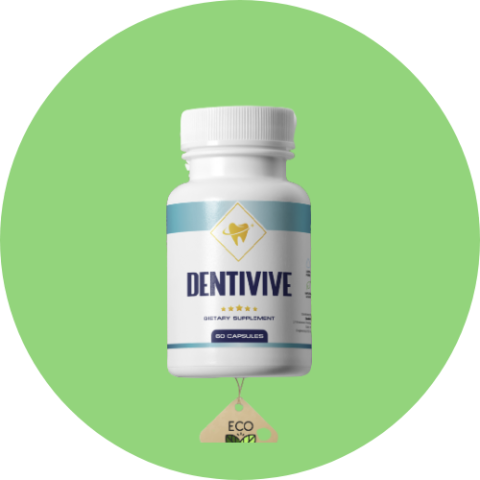 Dentivive is a natural supplement that contributes to improvement in overall dental health. The product contains banaba and Korean ginseng, to name a few.
The natural and balanced composition of the product ensures safety and effectiveness. Dentivive comes in capsule forms and is available in supply packs of 30, 90, and 180 days.
The product is said to improve overall dental health. To cause full-fledged dental well-being, Dentivive treats inflammation, plaque, and tartar.
Thus, the supplement improves the health of teeth and prevents the use of ongoing medicines.
Shop Dentivive Supplement at the Official Website.
8. Best Dental Hygiene Support:

Denti Strength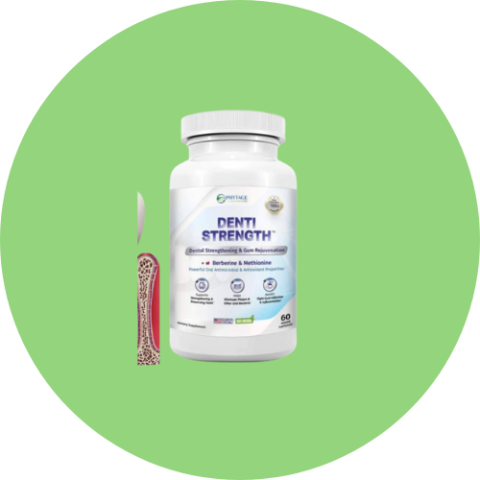 Denti Strength is an amazing natural formulation that improves dental and gum health. The formulation contains chicory root, jujube seeds, and yarrow, to mention a few.
The use of high-quality natural ingredients promotes dental wellness without any toxic side effects. Denti Strength is available as capsules and comes in packs of 1 bottle and 2 and 4 bottles.
The supplement destroys plaque-forming bacteria. And removes problems like bad breath and tooth decay and improves dental hygiene.
The plus point of getting Denti Strength? It comes with attractive bonuses that make you a pro in having sound dental health.
Shop Denti Strength Supplement at the Official Website.
>>Related Article: 7 Best Supplements and Vitamins for Gum and Oral Health in 2022
Taking Care of Gum Tissue & Gum Line: Prevention Tips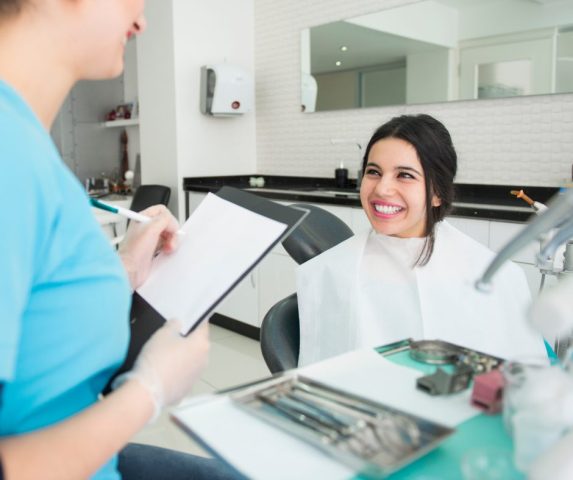 Taking good care of gum health offers an effective way of preventing any gum disease. These encompass the following technique.
Flossing once a day as recommended by the American dental association
This prevents the build-up of plaque along the gum line.
Use of therapeutic mouthwashes to reduce plaque and bad breath
Gingivitis can easily progress into periodontitis, which is highly preventable. American dental association recommends the following steps for preventing periodontal disease.
Use of electric toothbrush effective for removal of plaque and tartar
Replacing used toothbrushes with new ones
Use of dental floss and mouth rinse
Stopping smoking or tobacco chewing
Most importantly, consistent consultation with dental experts
Conclusion
Gum diseases influence overall health. Furthermore, periodontal disease is connected to systemic health problems.
But, you have easy and effective disease control and prevention tips for gum disease. Also, having good oral hygiene and health goes a long way in preventing diseases affecting gum tissue and teeth.
Out of all the equally good supplements, Dentitox Pro is the best. As it is FDA approved and a non-GMO product.
Also, it does not have toxins and isn't habit-forming. In addition, it is concocted with natural ingredients in the right amount.
Dentitox Pro is rich in vitamins and other essential nutrients to keep your teeth healthy. Thousand of people have already benefitted from using this product.
For improved gum health, Dentitox Pro is an easy choice. This supplement improves the health of gum tissues and teeth.
The blend of natural ingredients sustainably promotes overall oral care.
Click Here to Get Dentitox Pro at a Discounted Price.
>>Related Article: Mouth Sores – What is it and How to treat it?
How To Treat Gum Disease FAQs
Which methods are best for the treatment of gum disease?
Home remedies and consistent good hygiene can treat mild gum disease. For the more serious form like periodontal disease, you sure need clinical supervision.
But, it's wise to consult doctors before gum issues progress into severe forms.
Can I treat periodontal disease by myself?
You can treat mild phases of the disease by yourself. But, consulting dental experts will help you in having the correct treatment.
Also, expert interventions will prevent you from using the wrong remedies. But, sure, you can opt for some safe and effective home remedies.
Do I need to consult dentists for receding gums?
Receding gums do need professional treatment. This is not something that can be treated or cured at home.
Moreover, severe gum recession needs surgical treatments. These include soft tissue grafts, scaling and root planing, and regeneration.
Like this Article? Subscribe to Our Feed!
Vanessa is a mom of 3 lovely children and a software geek. Outside of her career as a health and wellness instructor. She enjoys writing and researching on topics such as finance, software, health and culinary.