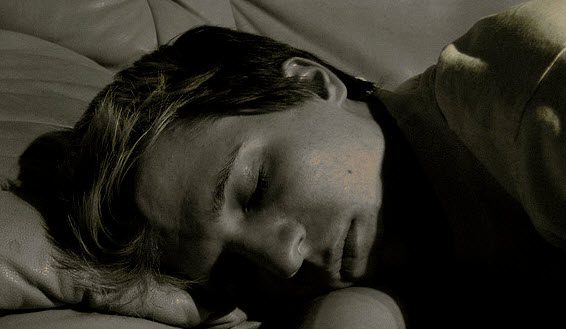 Do you struggle to fall asleep at night?
You work your butt off all day and all you want is to quickly drift off into a restful sleep.
But sleep won't come.
You feel wound up like a spring, uptight and restless. You lie in bed worrying about all the challenges of the next day, but the one thing that would actually help you tackle tomorrow – sleep – refuses to cooperate.
The causes of sleeplessness
Ambitious people believe that the harder and faster they work, the quicker success will follow.
So you keep pushing and pushing your body and mind – because that's what successful people do, right?
Quality sleep is essential to allow the body to recover from the stresses of the day. But overwork leaves less time for sleep and increases the pressure to fall asleep quickly. But of course, your mind won't switch off.
How to effortlessly get some quality sleep
If you think the secret to a restful sleep after a hard day's work is to have a drink and a smoke, take medication or watch television, you are about to be shocked and pleasantly surprised at the alternatives.
These shortcuts will stop you from creating health problems and crippling your relationships because you will discover how to slow down, drink less coffee, switch off your mind, separate work from home, and sleep better by up to 300% and much more.
1. Avoid coffee in order to wind down and fall asleep in record time.
You know to avoid coffee before sleep because coffee is a stimulant, and that when you are stimulated and full of energy, falling asleep is difficult.
But you may be shocked to know that caffeine can also cause insomnia up to ten to twelve hours after drinking it.
If you need your coffee fix, have it in the morning hours.
If you need a drink before going to bed, drink chamomile tea which calms you down and gets you ready for a peaceful sleep.
A warm glass of milk just before bedtime is also helpful. Milk contains tryptophan which helps you to sleep better.
2. Turn down the volume.
You may live in a neighborhood which is in earshot of the train track, or you may have noisy neighbors who like loud music at bed time. Both are out of your control.
So how do you get to sleep quickly in these circumstances?
1.    You mentally transform noise into pleasant sound. If you like the sound of waves flowing against the sand, that's what you'll imagine in place of the unpleasant noise. Or find a pleasant sound that works best for you.
2.    Try lowering the volume of the noise in your mind by turning it down gently until you find the spot where the noise is no longer an issue.
This will allow you to fall asleep quickly.
Let me give you an example on how to achieve this mental trick.
I was teaching a meditation class one hot summer's day and all the windows in the room were open for ventilation. We were right beside a train track. So while the students were meditating and the train was passing, some of the students were disturbed by the noise.
I instructed the students to change the loud sound of the train to the quieter, more pleasant sound of water at the beach flowing against the sand. When the next train roared by, my students stayed in the meditation and were not disturbed.
3. Exercise.
Physical and mental exercises can help you fall asleep quickly.
Exercise before bedtime is not for everyone though, but it is effective for some.
For example, physical exercise like sex before bedtime can sometimes make women fall asleep and stimulate men, keeping them wide awake. Sometimes, men fall asleep right after sex.
If you are stimulated after running, going to the gym or dancing, getting to sleep quickly could also be difficult.
So if you have to exercise at night, give yourself a cooling down period to allow your body to relax before going to bed.
An average cooling down period from my experience is about an hour to an hour and a half.
Let's talk about mental exercises.
My favorite mental exercise which my grandmother taught me is to count sheep. You lie in bed and you start counting down sheep from 100 until you fall asleep.
Now if this is not effective, you can count sheep in color. Use 3 colors. So imagine the 100th sheep is red, the 99th sheep is blue, and the 98th sheep is green. Repeat the colors for 97, 96, and 95.