8 Ways to Make Family Meal Times More Fun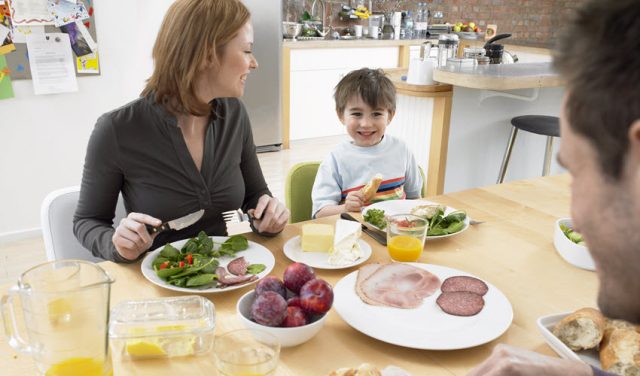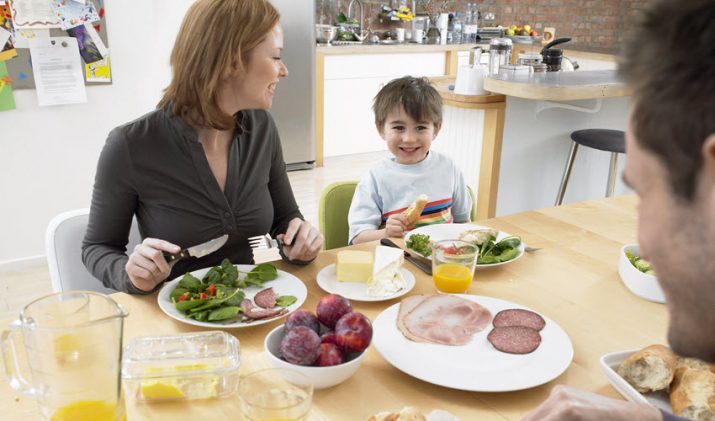 With so many distractions, families are now having a hard time spending quality time at the dining table. As they spend less and less time together during meal times, they become less connected with each other. This can spell more arguments and misunderstandings in the long run.
If you are looking for ways to make meal times more enjoyable for the family, here are some of the best ideas you can try.
1. Consider making meal planning a family activity
Each family member has his own food preferences. Consider their favorite dishes and see how you can create a meal plan that will work for the entire family.
As much as possible, encourage them to participate in meal planning. If you plan for the entire week ahead, have them sit down with you in the kitchen to list down what they want and when they'll have it.
You can also take them with you when you go to the supermarket to buy the ingredients. This is actually a great help, particularly if you have picky eaters at home.
See Also: Five Useful Tips for Healthy Grocery Shopping
2. Ask for some help in the kitchen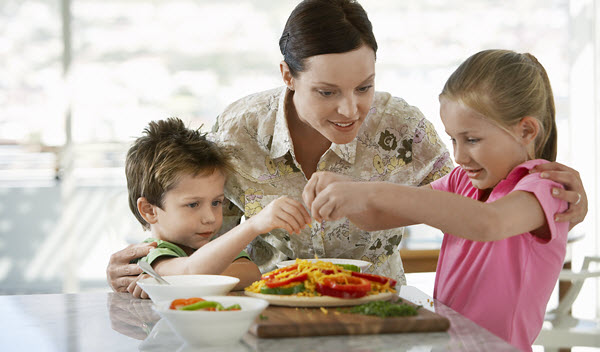 Cooking can be a fun activity for the entire family. Let them join you in the kitchen and allow them to measure ingredients, cut portions and mix items. The more they are involved with the recipes, the more they are likely to eat them.
3. Let them get messy
This goes particularly true with kids. Although it's tempting to feed them yourself, you should encourage them to eat on their own. Give them smaller portions of food and allow them to have their own plates and sets of eating utensils.
Never get mad at them if they leave a big mess on the dining table or their clothes. Doing so will only make them associate eating with negative emotions and ideas.
4. Be creative
Serving the same kind of food several days in a row will bore your family. Instead of reheating already-cooked foods, try cooking a fresh recipe for the family. It doesn't have to be a complicated meal. In fact, there's a lot of easy-to-cook recipes on the internet you can get ideas from.
5. Try using a theme
Meal times don't always have to involve your old dining table. You can have a picnic night or cook barbecue in your yard. You can light up candles and have a fancy meal for the evening.
If you have kids at home, you can prepare cartoon-themed desserts to encourage them to finish their plate. You can even let them dress up before they sit in for the meal.
Other good ideas include movie nights, pasta nights and picking a color theme.
6. Catch up with the family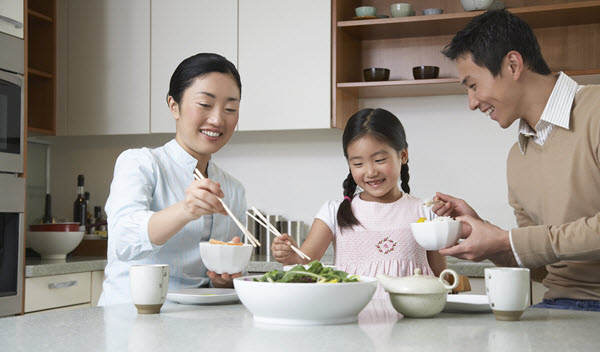 Meal times become even more meaningful when the family gets to catch up with each other. You can ask your kids how their day at school went or if they have any concerns they want to talk about.
Encourage them to share their experiences and let go of their devices and gadgets for the mean time. As much as possible, make meal times more about the family.
Avoid imposing strict rules about what can and can't be talked about while you're eating. Let your kids share as much as they want. Communication during meal times should be spontaneous and free so that your kids won't have a hard time reaching out to you.
7. Keep food preparations simple
One of the most common reasons why families skip having a quality meal time is the time it takes for them to prepare a hearty meal. Home-cooked meals don't always have to be time-consuming as there are short cuts you can do.
Take, for example, your slow cooker. You can just throw the ingredients in it before you leave for work so that the family can come home to a warm a delicious meal.
Another good idea is to cook soups and stews in large portions during the day so that you can just reheat it when it's time for dinner. If you don't fancy the idea of reheating, just keep the recipe as simple as possible and stick to using fresh ingredients.
8. Be patient
If your family isn't used to dining together during a major meal, you should consider starting off with one or two meals per week. Consider your family's schedule so that you can set a time when everyone will be available to dine in. Once your family has adjusted well to your meal schedule, you can spend more meal times together.
See Also: Four Simple Ways to Teach Your Kids to Say "NO" to Junk 
Another factor you should keep in mind is your kids' attention span. Kids are impatient and you can't expect them to be able to sit there with you for a full hour. Be realistic in setting expectations to avoid feeling frustrated and stressed out during meal times.