Wine And Food Pairings For Your Holiday Table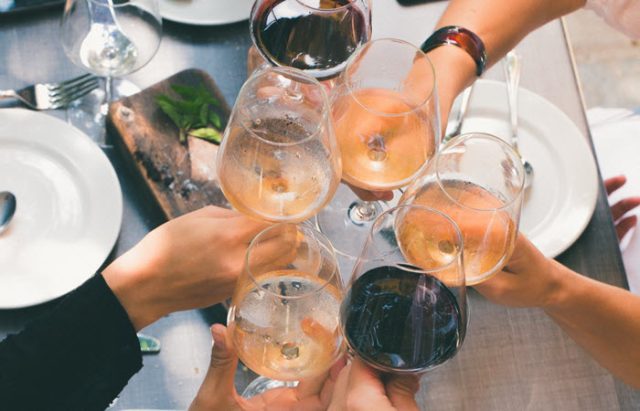 Nearly 70% of Americans look forward to the holidays. As a time to spend with family and friends, give thanks and celebrate, you can make your celebrations a lot better with good food. And where there is good food, there ought to be good drinks.
Make your holidays a lot better with this food and wine pairing guide.
When In Doubt, Pinot Noir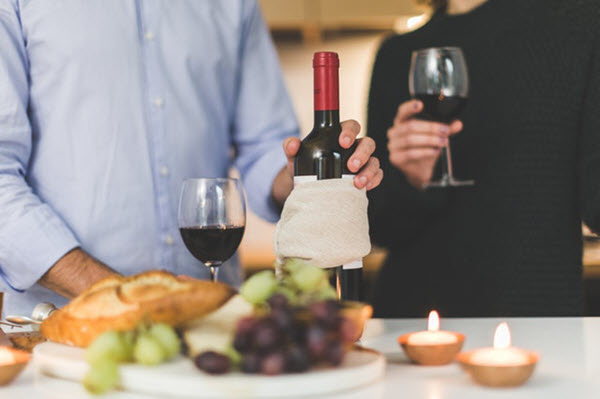 Pinot noir, upheld as one of the most popular holiday wines, fits in well with traditional holiday dinners. Originating in Burgundy, France, pinot noir is aged in oak barrels to develop its dry yet fruity flavors. Its moderate alcohol content can compliment a quiet night with family or a boisterous party with friends.
This medium-bodied, earthy wine is perfect for large family gatherings. When serving pinot noir, consider spices like thyme, dill, cloves, and allspice when seasoning a traditional holiday turkey.
You can tweak your favorite recipes to fit with a serving of pinot noir. Here are some ideas you can try:
Fall harvest salad with winter squash, pumpkin seeds, and hearty pecans
Glazed sweet potatoes with toffee substituted for marshmallows for a deeper, richer flavor
A modern twist on an old classic, consider adding figs, almonds, and fennel to your homemade stuffing for fresh and authentic fall flavors
Wine is the most popular beverage for holiday celebrations, but pinot noir shouldn't be your only choice. Though it fits well with classic holiday meals, you can explore other types of wine.
What's On Your Friendsgiving Table?
Every family has their own approach to the holiday, and even coming together with friends makes for a warm and thankful evening. Among young adults, the idea of Friendsgiving is growing in popularity, as friends come together in much the same way a family would to celebrate together. The hashtag #friendsgiving yields almost a million posts on Instagram every year, as friends from all over build their very own holiday together. This non-traditional approach reflects in the dishes served; turkey isn't always on the menu.
Pescatarian, vegetarian, and even vegan holiday menus are a very real option. With these meals come a whole new world of wine pairings- chardonnay, in particular.
Thanksgiving is one of the most American of all holidays. However, it also welcomes in influences from all cultures, reflecting the inclusivity of the holiday. Instead of serving only traditional turkey and side dishes, many folks like to incorporate more dishes from other cultures to compliment the festivities:
39% of celebrants prepare non-traditional recipes for side dishes
32% serve multicultural dishes as the main course
31% whip up inspired desserts
38% like to serve a traditional dish with a multicultural twist, from sauces to spices
Chardonnay Saves The Day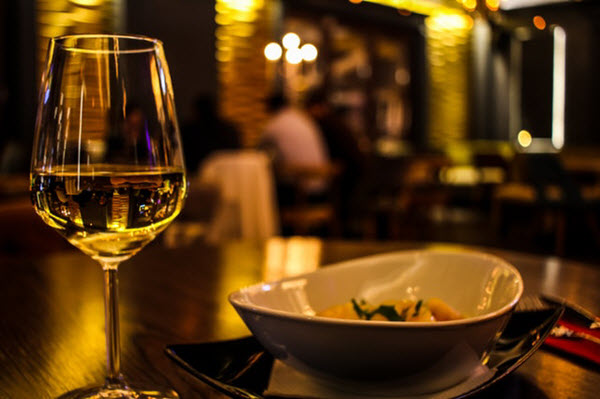 Chardonnay, though sometimes considered a refreshing summer wine, has its own place this holiday. Also originating from Burgundy, France, chardonnay grapes come from a crossing of pinot noir and gouais blanc grapes, a varietal of white grape.
Today, chardonnay grapes are grown all over the world. This wine, in particular, has an uncanny ability to embody the very region in which it is grown. In warm climates, tropical and fruity flavors are evident to the senses while in cooler climates, earthy aromas come forward. In this way, chardonnay can help add a local or exotic feel to holiday celebrations, depending on where the bottle was made.
Chardonnay pairs well with seafood and chicken and is a great option for those who prefer to steer clear of turkey and other meats. Paring wonderfully with spices like tarragon and turmeric, chardonnay is a good choice for those non-traditional holiday meals and excellent for potluck style celebrations.
Recipe ideas to pair with chardonnay include:
Seafood-based wanton soup
Thai coconut curry with lemon to parallel with the citrusy tones of chardonnay
Baked brie topped with a spicy chutney
No two holidays are the same and every family or group of friends has their own favorite recipes and traditions. From traditional holiday dinners to holiday potlucks, there's a wine pairing for every dish. How does your holiday wine list look this year?
Take a look at this infographic for more detail on the art of wine pairing and how to get started on building your perfect menu.


Source: Sonoma-Cutrer
Like this Article? Subscribe to Our Feed!
Brian Wallace is the Founder and President of NowSourcing, an industry leading infographic design agency based in Louisville, KY and Cincinnati, OH which works with companies that range from startups to Fortune 500s. Brian also runs #LinkedInLocal events nationwide, and hosts the Next Action Podcast. Brian has been named a Google Small Business Advisor for 2016-present and joined the SXSW Advisory Board in 2019.