Exercises and Bike – the Classic Combination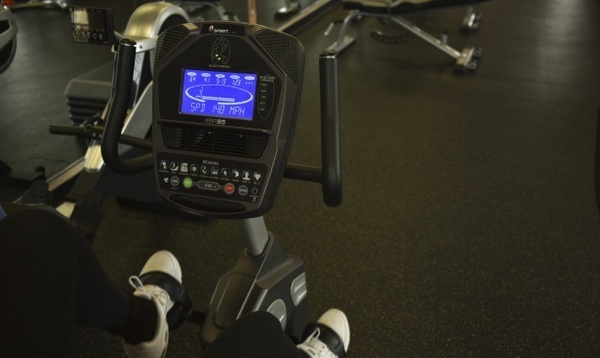 The exercise bike has always been a hot favorite for novice exercisers or a beginner who wants to get on the fitness bandwagon.
Long before the contemporary, snazzy gyms or the glitzy next generation's high-tech equipment hit the market, exercise bikes have been ruling the fitness scene.
The Key
The essential idea behind a successful exercise regime is following it through, and you'll only follow through if you enjoy what you do. For a beginner, it is a tool which in itself does not seem as challenging or daunting as the concept itself. An exercise bike is one such tool which is actually as easy to start as it appears to be! For someone who is new to exercising, an exercise bike provides just the right balance of motivation and entertainment. It is an excellent choice which contributes to working hard for you and with you.
The "Why" of it?
First and foremost, the basic operation involves simple movements of the body. It is way simpler to use a bike in relation to high-tech gadgets and exercise machinery that is operated under supervision. Second, it is impact friendly for someone who has joint problems with the knees, back problems or has difficulty walking or running. The bike is easy on the joints. Third, it saves you the hassle of visiting a gym and protects your pocket from expensive gym memberships. Last but not least, with stationary bikes being stationed at one place in-house – a fair weather exerciser or beginner has little options when it comes to excuses to forego exercising. Thus, it removes the worry of inclement weather. Also you have the advantage of exercising in the comfort of your house and you can watch TV, read, organize your day with your planner, and loads of other things. Want to burn those fat stores up, reduce those mounting calories and give the body the much needed oxygen boost? An e
xercise bike is the way to go.
The "How" of it?
The market has a huge number of exercise bike options available which make choosing the "right bike" for you an overwhelming task. It is best to go to an online store like the "Workout Workshop" which helps you make the right decision with their in-house exercise experts.
Before you get on the ride, ask yourself some basic questions like:
1. Depending on your back fitness and the joints in the body, are you looking for an upright bike or a reclined bike—also called the recumbent style—in which the exerciser pedals from a reclined position?
2. With the array of exercise bikes available, there are bikes which are manual and those which have electronic programmable options. Which do you need? The manual bike occupies limited space. while the other programmable electronic one needs room.
3. Also, speak with the store's customer service department to find out whether you should purchase a brand new bike, or if they can help you with a second-hand one. Are you looking at the exercise bike as one solution for all your exercise needs or it is going to be a part of an existing aerobic set up? Whether or not you want a new one is largely dependent on what you plan to use it for and how often.
4. Do keep your budget in mind and have a fair idea of what you would like to spend.
5. Also, do your homework and research well on the net. Look for consumer reports, client recommendations and reviews. Look for service certifications and online stores that have been awarded for their service year after year.