8 Easy Make-Ahead Dinners for Working Dads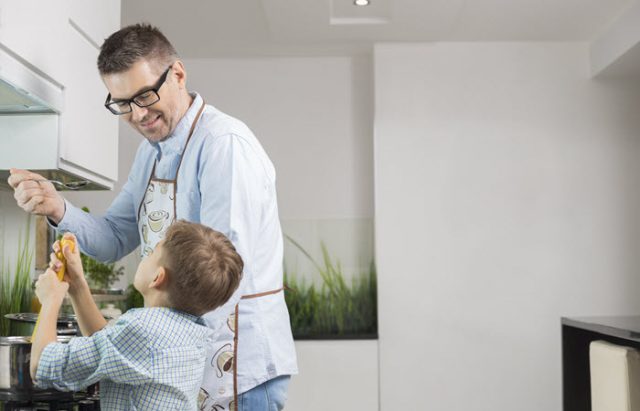 Finding a suitable work-life balance is tough for working dads. According to the 2017 Modern Families Index, half of fathers find it a growing source of stress.
And when you're walking the tight-rope between extra hours at work and quality time at home, it's easier to order delivery than to make a healthy meal in the evening. This, however, doesn't mean that you have to slave over the stove each night to feed your family well.
You just have to find a few easy meals for dads to make. The following recipes aren't just great for your health, but they can also save you money and get you more time with your kids.
Hearty Chili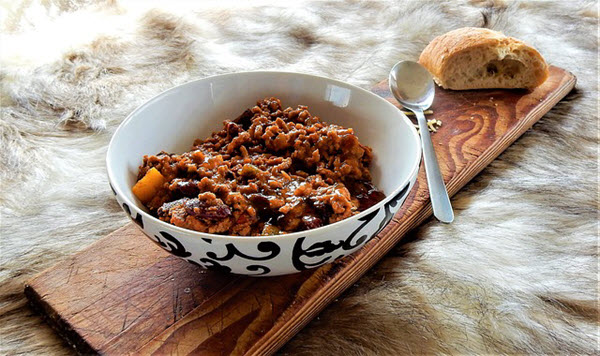 There's nothing quite like a warming bowl of chili to perk you up after a long day at work. Chili is incredibly simple to make from scratch on a weekend, and you can even get the kids involved!
Combine corn, crushed tomatoes and mild green chili with your choice of protein for a quick and healthy evening meal. If you're looking for the low-fat, high-energy solution to chili, try lean turkey chili. Or, switch up the experience completely with a vegetarian version.
Whatever you choose, turbocharge the freshness factor by throwing in some bell peppers and chopped onions. Do that before crowning the bowl with a dash of sour cream and shredded cheddar.
Super Salmon Cakes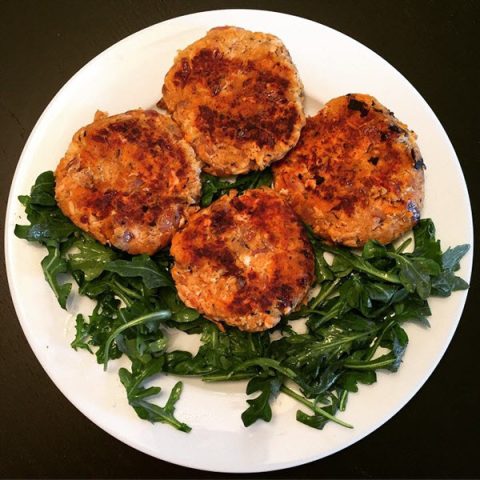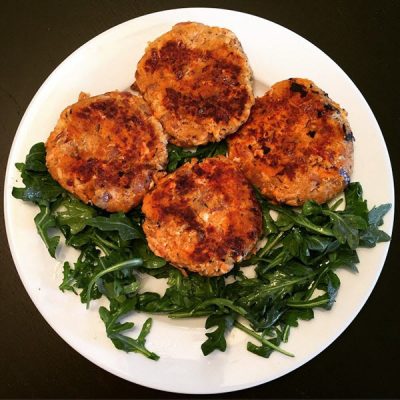 Salmon is a delicious superfood brimming with wonderful things for growing bodies, such as calcium, protein and omega-3. If you go for the canned version, you can save a few pennies, too.
Salmon cakes don't take much effort to make. All you need to do is squash the salmon into patties with a little lemon juice, some whole-grain bread crumbs and eggs.
If you're concerned that the rich flavors of salmon are a little too much for your youngsters, you can always try oven-baked fish sticks. All you need to do is coat some cod in breadcrumbs and freeze until you're ready to bake.
Healthy Mac 'n Cheese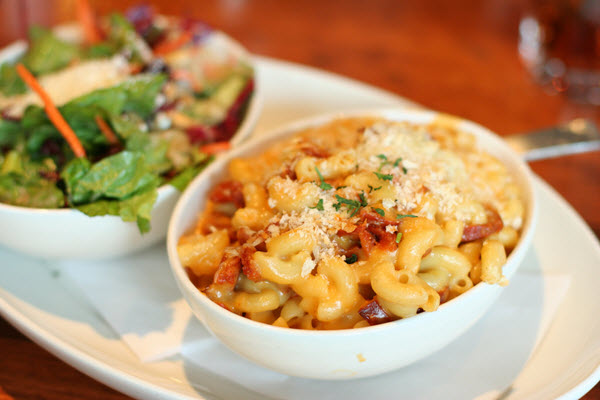 When it comes to keeping your kids and your stomach happy, it's hard to go wrong with mac 'n cheese. You can boost the nutrients in this crowd-pleasing dish by adding whole wheat pasta and reduced fat cheddar. For a touch of greenery, add some chopped spinach to the sauce.
One great tip with mac 'n cheese is to freeze your portions in individual, greased muffin tins. This way, you'll be able to heat smaller amounts when you need to, without having to let casserole-sized portions go to waste. You could even treat yourself to an extra one for supper when the kids head to bed!
Stuffed Shells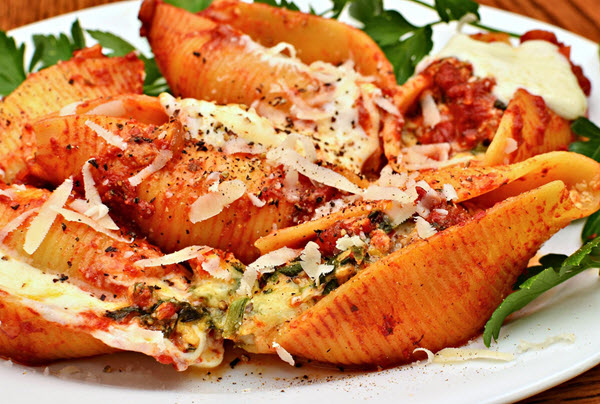 Another delicious pasta idea, this healthy dish is perfect for dads who need something quick, simple and full of vitamins. To create this make-ahead meal, all you need are a few Italian seasonings and ricotta cheese. If you'd like to give your kids an extra dose of fiber and calcium, you can also add some blanched and chopped broccoli to the mix and stuff it all into some jumbo pasta shells.
Alternatively, try mixing cheese with spinach for a delicious stuffed shell that your children are sure to love. Pile your pre-made shells into small baking dishes and cover them with parmesan cheese and tomato sauce before you freeze.
See Also: 4 Delicious and Healthy Pasta Alternatives
Brilliant Burritos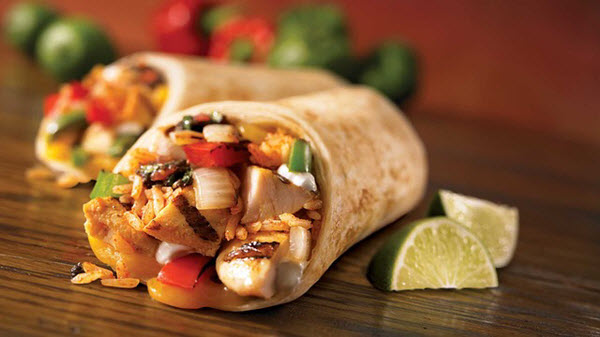 It's the perfect handheld meal while you're busy getting something else done. With a wide variety of fillings, burritos can feature just about anything you like. For instance, if you're looking for a superfood kick, why not try a set of spinach, bean and quinoa burritos?
Alternatively, if your kids' tastes are a little less refined, you can simply combine black beans, brown rice and cubed chicken with your preferred seasoning mix. Add some grilled peppers and stuff everything into whole-wheat tortillas and you'll be ready to go! Just make sure you wrap the burritos separately when you freeze them.
Quirky Quiche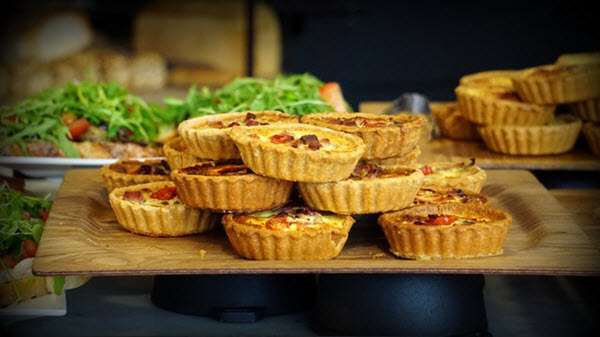 The great thing about making a home-made quiche for your freezer is that, depending on the ingredients you chose, you end up with a meal that you can use any time of day. You can serve it for breakfast, lunch or even dinner.
All you need is a refrigerated crust. Then, you can get creative with easy fillings for these egg-based pies. Broccoli, asparagus and chicken is a winning mix or you can try ham and tomato for something a little simpler.
Ask your children to get involved with the mixing. You can even throw together some of the cooked meat and veggies that you have left over from the rest of the week to stretch your budget further.
Mini Meatloaf Muffins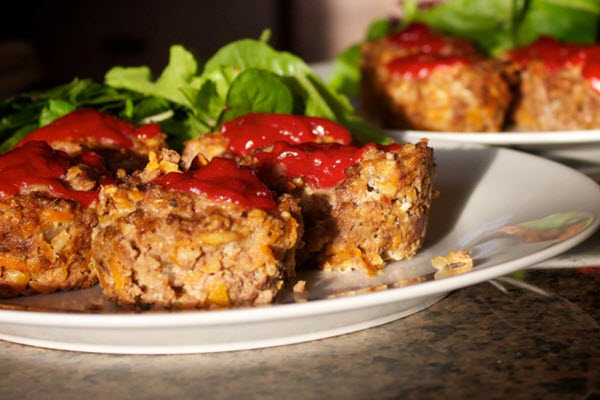 Everyone loves meatloaf. Unfortunately for dads with a hectic work schedule, it's not always easy to get a meatloaf done in time to feed the kids after work. That's why these mini meatloaf muffins are the perfect solution. Not only are they quick to cook, but they freeze well for later use – which is great for making your weeknights a little easier.
Meatloaves that look like muffins are guaranteed to be a hit with your kids. You can always play around with the recipe to make sure you're getting the most delicious mix for your youngsters.
Quinoa Casserole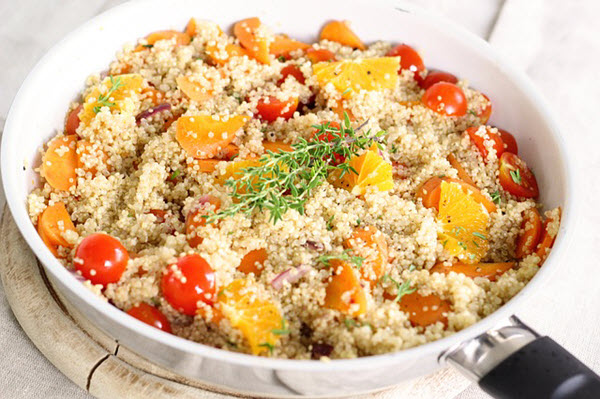 Finally, put a healthy twist on the average family casserole with this rainbow-colored recipe. If you've been looking for a way to get your kids into superfoods like quinoa, this simple combination is a good place to start. It's not too rich and it comes with plenty of cheese and peppers to help balance out the flavors.
Casseroles are ideal make-ahead meals because you can either cook and re-warm them the next day. You can even keep them in the freezer for a few days until you're ready to chow down. Feel free to add a couple of your own unique ingredients to upgrade the taste.
Miraculous Make-Ahead Meals
In a world where almost half of working fathers would prefer to switch to a less-stressful job to spend more time with their kids, it's important to do whatever it takes to simplify your schedule. Just prepping these easy meals for dads to make on a Sunday evening can have a huge impact on your family life. You'll notice the difference and your kids will, too.
With a little luck, these recipes can lead to some satisfied stomachs and much-needed family bonding time.
See Also: Foods That Will Help You Keep Your Family Healthy
Like this Article? Subscribe to Our Feed!